Google Archives - Page 5 of 19 - Bruce Clay, Inc. Blog
February 25, 2014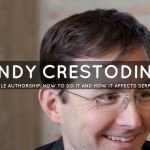 Heads up savvy marketers: add Andy Crestodina to your Google+ circles. By following Andy on Google+ you'll be keyed into a range of weighty and forward-looking content marketing topics, but one place where he's carved out a niche as an expert is that SEO-critical and evolving frontier, Google Authorship. Yesterday Andy posted findings that authorship rich snippets are on the rise, showing on about 23% of Google SERPs.
If you already know Andy, you know he's an insightful and prolific contributor to the online marketing industry. Andy published Content Chemistry: An Illustrated Guide to Content Marketing after thousands of conversations with hundreds of companies in over a dozen years of web marketing. In 100 pages filled with illuminating illustrations, the handbook makes accessible the social, analytical and truly enjoyable facets of marketing online.
We tapped Andy to contribute his expertise to Content Marketing Strategies for Professionals, which you'll find in chapter 9's selection "Google Authorship: How to Do It and How it Effects SERP Rank." Read on for a Q & A with Andy for advice on:
How to include testimonials on your site so they make the greatest impact.
How to contribute to publications and best optimize your guest content for authorship benefits.
How to avoid the most common misunderstanding of content marketing in 2014.
---
January 29, 2014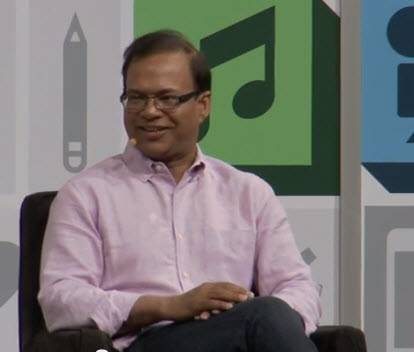 Amit Singhal is funny, he loves his life, he loves his job, he's a founding father of the modern search industry, and to say he's kind of a big deal is a grave understatement.
In March 2014 Danny Sullivan will lead a keynote chat with Amit at SMX West in San Jose.
In anticipation of this SMX hour of power, I reviewed the last keynote interview Mr. Singhal had with Internet marketing mogul Guy Kawasaki at SXSW 2013. Below are six lessons I learned from listening to Amit Singhal talk shop for an hour; all of which will help you do your job better, and two of which (the first and the last) may even make you a better person.
Read 6 Lessons You Can (and Should) Learn from Matt Cutts's Boss, Amit Singhal.
---
January 20, 2014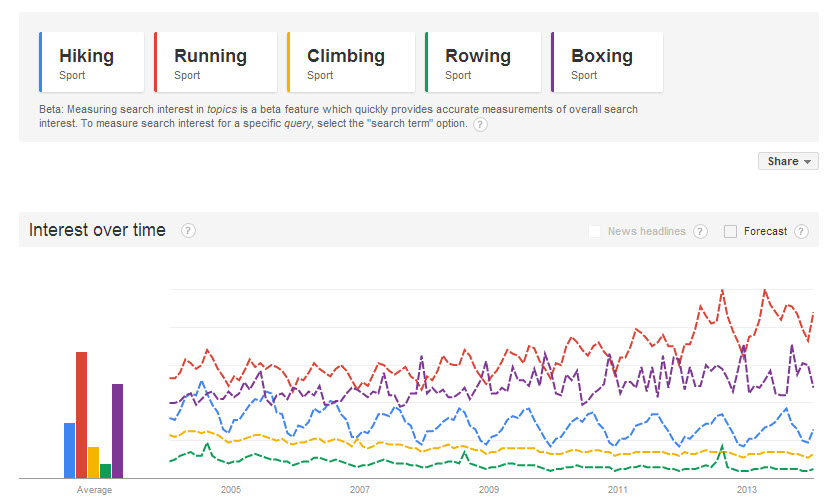 Google calls Trends an "always-on Google zeitgeist." Usually when a brand uses a grandiose word like zeitgeist to describe itself I can't resist an eye roll. In this case I did something more like an eyebrow roll as it struck me like an epiphany how spot-on the word "zeitgeist" is to describe the Trends tool.
Learn more about why you should consider Google Trends much more than just a state-by-state LeBron James peak interest analyzer in 5 Ways to Leverage the "Always-On Google Zeitgeist" – Google Trends.
---
January 17, 2014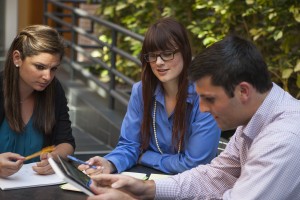 Internet marketers gathered yesterday on Twitter to trade stories about their 2013 content performance and audience behavior during this week's #SEOchat, hosted by Bruce Clay, Inc. On the agenda? Content and traffic behavior based on Google Analytics reports. As a group, we mined our data and determined what was working, when it was working and why it was working. Read on for a recap of the #SEOchat, plus discover takeaways based on participants' answers. I
Read more of SEOs Compared Notes on Site Performance in Data-Driven #SEOChat.
---
Google is serious about user experience on mobile devices. Until recently there haven't been many tools to analyze a mobile user experience or mobile optimization efforts. Last August Google gave webmasters a tool to validate mobile optimization through its PageSpeed Insights tool. Much like GTMetrix and other page speed tools, Google's tool reports specific items that may be a hindrance to optimal site performance for both desktop and mobile platforms.
SEOs familiar with the selection of page speed evaluation tools on the market will likely recognize a common limiting factor. Each page speed tool I've ever used only goes so far as tell you what the problem is, with very few telling you how to fix it. For example, a typical page speed tool may report that a site has a lot of thumbnail images and the page may benefit from using CSS sprites – something like that. But none of the tools will suggest why this observation is important, at least from a mobile perspective.
Google's PageSpeed Insights tool defaults to the mobile tab (we can read between the lines however we want), but newly added to the tool is a User Experience section which is currently in beta. Click-through for the insights this tool provides and what that tells us about Google's prioritization of mobile user experience.
---
January 14, 2014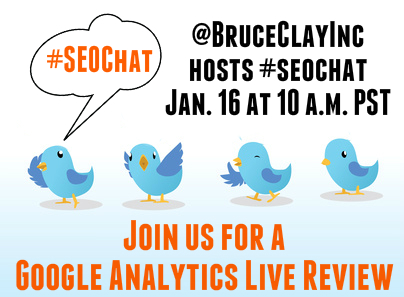 Every Thursday, Internet marketers come together to compare notes in the #SEOChat Twitter chat (more about #SEOchat here). This Thursday, Jan. 16, at 10 a.m. PST / 1 p.m. EST Bruce Clay, Inc. is hosting #SEOChat with an experimental new format: a live review of Google Analytics. Join us as we log into Google Analytics (or your preferred analytics software) and as a group, we'll mine our 2013 data and compare notes on content performance and audience behavior. We'll ask questions such as:
What was your top performing content area in 2013?
Top performing piece of content or blog post?
What was your top traffic referrer in 2013? Top social referrer?
What season saw the most engagement?
By identifying patterns and determining what's working best, when it's working and why it's working, we can shape our 2014 SEO and content marketing strategy accordingly.
Read more of SEOs: Share Top Content Performers and Traffic Referrers in #SEOchat.
---
December 31, 2013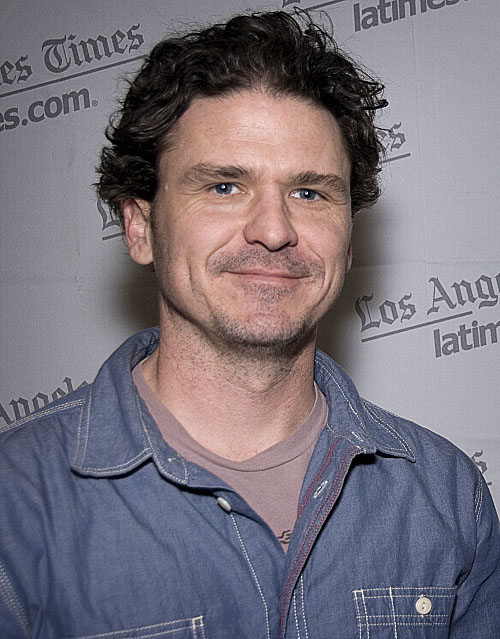 It's the eve of 2014 and a new year necessitates a new reading list. For Internet marketers, Dave Eggers' The Circle is one book you won't want to leave off that list. Dave Eggers' The Circle provides an account of a young woman's rise to the upper echelons of the Circle — a company of the future dominating both the search and social spheres. Though fiction, The Circle provides an eerily familiar account of "the most influential company in the world's" ever-evolving technology and ever-increasing power sure to intrigue Internet marketers and community managers. When you're ready for a break from how-to's and manuals, I recommend The Circle, where you'll dive into the long-term implications — if only fictitious — of a Google-esque empire's rise. Read on to discover why this book should be your next choice when it comes to fiction.
Read more of BOOK REVIEW: Dave Eggers' The Circle is Must-Read Fiction for Internet Marketers.
---
December 20, 2013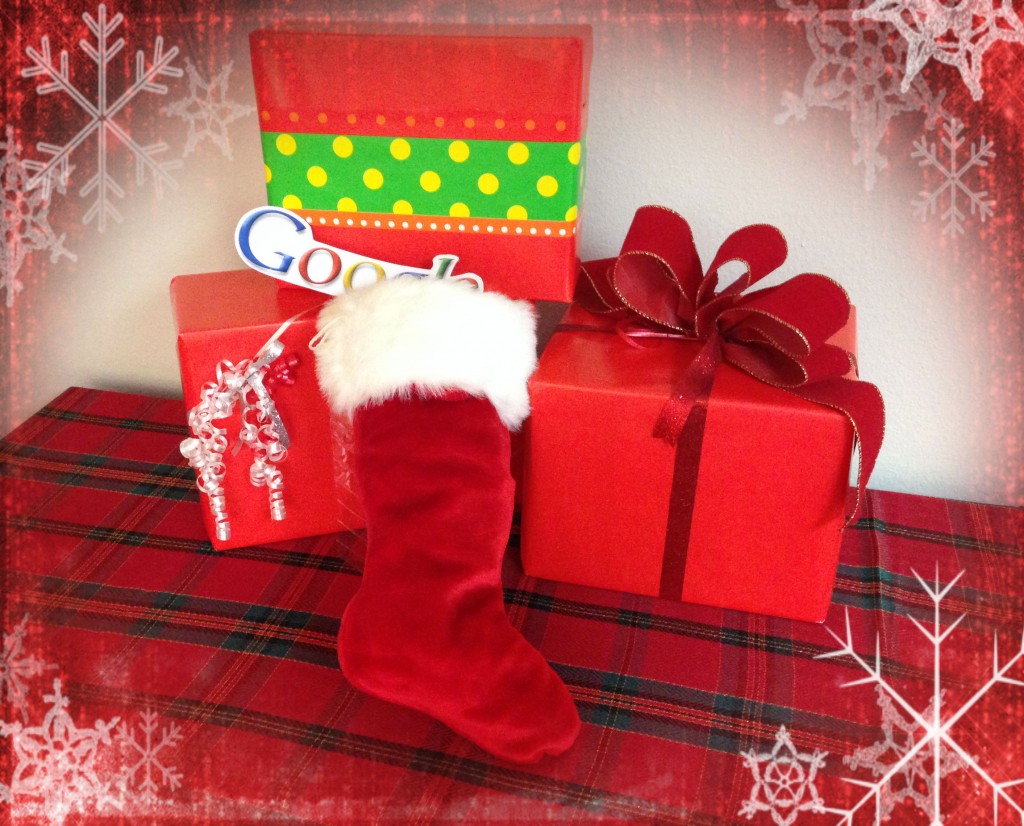 At Bruce Clay, Inc. we got into the spirit of the season and optimized the lyrics of "The Twelve Days of Christmas."
In "The Twelve Days of Google Gifts" we present a wish list of things Google would deliver in our SEO dreams. Can anyone out there relate?
Bonus: Santa Clay sighting ahead! Click through to view our SEO Christmas carol holiday music video!
---
October 24, 2013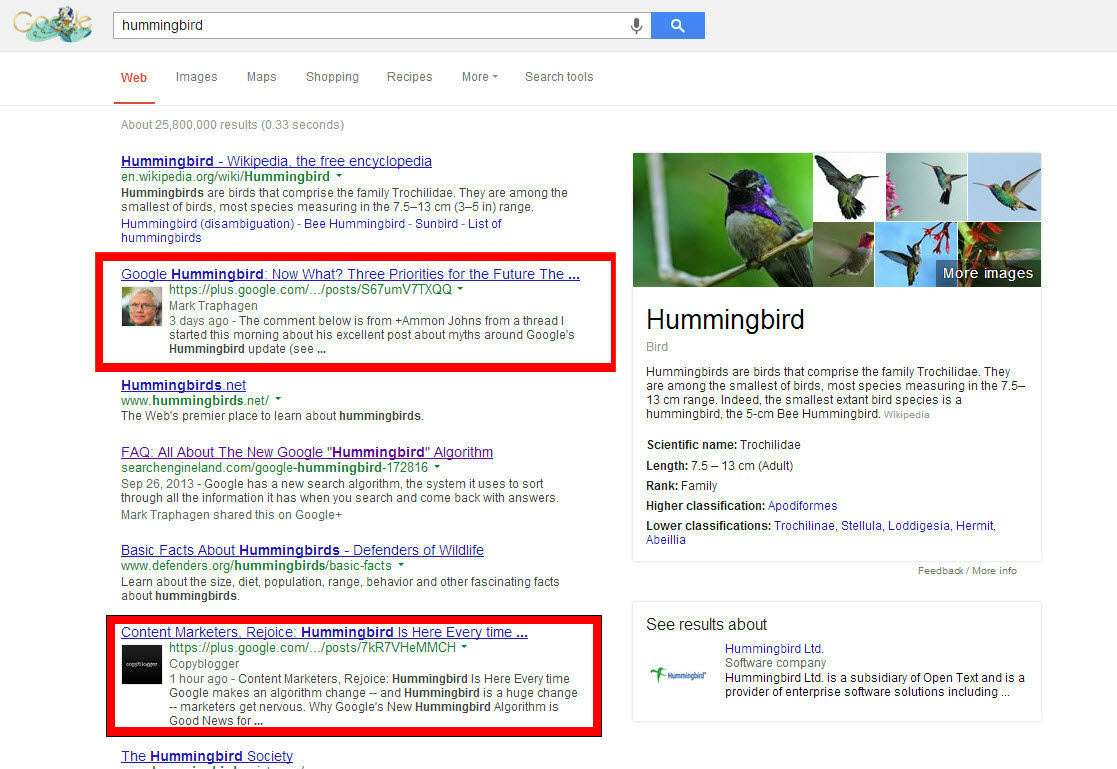 I have found myself reading a lot of content in or through Google+ posts lately. And not because I am going to Google+ seeking content. I don't go to the Google+ content – the Google+ content is coming to me via page one of my Google Search Plus Your World results.
Forget link building; I say we shift gears and start focusing on circle building!
---
October 23, 2013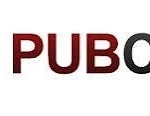 Matt Cutts asks the Vegas crowd at 9 a.m. how we're doing and there's a rousing cheer. That shows the level of interest this webmaster audience has in hearing Matt, what's going on with Google and what direction Google is moving in.
He'll start with moves over the last year.
Matt Cutts keynote
Matt Cutts presents a keynote at PubCon Las Vegas 2013.
Moonshot Changes
Larry Page says "think big."
– Knowledge Graph: Things not strings. Knowing what's really behind a query
– Voice search: Getting better and better
– Conversational search: think pronouns
– Google Now: looking steps ahead where people may not even be querying
– Deep learning: Thousands of computers being used to learn neural networks
You can voice search "Who is the prime minister of Turkey?" – and Google knows Turkey is a proper noun here because of Knowledge Graph. It will give you the answer. Then you can say "how old is he?" and it will give you the next answer. That's Knowledge Graph, voice search and conversational search working together.
Read more of Matt Cutts Keynote at #Pubcon Las Vegas 2013.
---