Bruce Clay Blog : 5/13 : Google
December 6, 2011
Audience: Web marketers
Estimated reading time: 5 minutes
Nobody knows how to communicate to a business' customers better than Internet marketers (backed by the wisdom of the business owner, of course). Our job is to listen to and anticipate what people want, and then deliver it to them.
Web marketing teaches us many lessons in communications — how to listen, how to speak, how to understand needs and react accordingly. Think about all the things we as professionals can learn from this craft and apply to our interpersonal communications. Let's explore …
Read more of What Internet Marketing Can Teach Us about Interpersonal Communication.
---
December 2, 2011
Interested in understanding and optimizing the new Google+ business pages? How about a recap of Google's big-news algorithm changes of 2011 and how to tackle them? Or what about a tutorial on writing calls to action, or best practices for mobile website design?
All this and more is in this month's SEO Newsletter, published today. This post dives into the highlights of December's issue. Don't miss the tips for this months trends in Web marketing plus foundational concepts in our SEO Newsletter this month.
Read more of Web Marketing Tactics: Google+ Business Pages, 2011 Algorithm Updates, Mobile Site Design & More!.
---
November 23, 2011
If you've been in the SEO field more than five minutes, you've likely become familiar with the informal "Black Hat"/"White Hat" classification system for SEO techniques. White Hat methods involve creating useful, original methodologies and content for humans, and then presenting that content so that search engines can find it and show it to whoever's looking for it. Black Hat techniques involve deceiving users and search engines in order to achieve rankings without providing long-term value and potentially causing the client harm.
Then there's a third category of techniques that don't fall easily into either the "white" or "black" category. They seem to exist at the borderline between the two, an ethical gray area, so they're referred to as "Gray Hat." The problem with Gray Hat techniques, however, is that they don't exist.
Read more of There's No Such Thing as "Gray Hat" SEO.
---
November 16, 2011
If the name of the social media marketing game is to reach as many people as possible in a number of communities, then the strategy must include maximizing the longevity of that content before it is forgotten and relegated to the past. To say that things move fast and people and brands share a lot [...]
---
November 8, 2011
Welcome back to our PubCon liveblog coverage. We're about to get jiggy with Google Places optimization. Brian Combs of Ionadas Local is presenting for us. He promises us there will be no more Charlie Sheen references from this point on.
Read more of #Winning with Google Places — PubCon Vegas.
---
November 7, 2011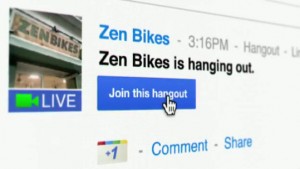 After four months, Google+ has opened its doors to brands. The resulting marketing opportunities and search implications are significant – from new search functions that could potentially shape Internet users' behavior to raising tough questions that should prompt marketers to analyze even the most core assumptions.
It can be argued that Google had made some initial missteps in the way it rolled out the social service, excluding businesses from joining and then restoring some brand pages for testing. Now we can see why brands' entrance to the social network was delayed. Local business and national brands/organizations have different forms. And there's even new search lexicon; you can use the Google Chrome omnibar to navigate to brand Google+ pages (for example, search [+pepsi] and you're taken straight to Pepsi's Google+ page.
Read more of Google+ Brand Pages Brain Food.
---
October 21, 2011
You come here on Fridays for one very good reason: to be entertained. I can't promise to go as far as BCI's BFF YouTube sensation DJ Flula to keep viewers, or in this case readers, happy. But I will use the next 500 or so words to try to seduce a smile from you.
Just a week and a half before Halloween! I've taken it upon myself to construct Daily Candy's Halloween-themed playlist with YouTube videos, so feel free to turn up the volume and get grooving to some monstrous mood music.
Know what puts me in a good mood? Yoga, a massage and laundry service, am I right? All in a day's work for employees at Google, Facebook, LinkedIn, Twitter and other Internet giants.
Read more of Friday Recap: Tastes Like Onions Edition.
---
October 20, 2011
There's a potential consequence of Google's SSL encrypted organic search that's been overlooked. Through the process of obscuring query data from personal identifiers, Google has put themselves in a position to learn more about signed in users' search behavior and is setting up an environment that allows for a highly personal search experience.
The conversation coming from SEO corners regarding Google's recently announced measures for signed-in users' search privacy is largely related to the reduction of search referrer data that results from encrypted transmissions. And in a world where every person doing a search may see a unique set of search results, it goes without saying that consistent ranking reports are a thing of the far past.
Yet there are broader implications for the search industry at play, including the changing makeup of search results and increasing modes of personalization. Picture a SERP that reflects an individual users' behavior, query history and click behavior and integrates search results from a user's accounts on Google services like Gmail and Google+. This latest move could enable a new iteration of individually personalized search experience.
Read more of The Major Implications of SSL Encryption No One's Talking About: Enhanced Search Personalization
---
October 14, 2011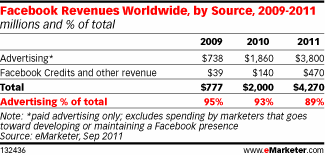 Back when a facebook was actually a book comprised of pictures of college students and Google wasn't even a word, it was Leo Burnett who said , "A good basic selling idea, involvement and relevancy, of course, are as important as ever, but in the advertising din of today, unless you make yourself noticed and believed, you ain't got nothin'."
Fast forward 40 years after Burnett's passing, and we find ourselves in the Age of Social Media Marketing, where involvement and relevance are the currency of the land, especially for businesses, small and large. A lot of their money is spent on advertising and marketing in ways that would have seemed alien to someone like Leo Burnett in the days of yore. We've gone from radio spots and periodical ads to targeted brand presence on Facebook, bidding for PPC words, and creating display ads. The advertising times have changed, indeed.
Read more of How Social Networks Influence Online Advertising.
---
October 13, 2011
An interesting debate went down in Bruce's office last week. Usually, discussions about factors that underlie SEO strategy go on behind closed doors and away from outsiders' ears, but not this time. On today's episode of SEM Synergy, Bruce, Jess and I postulate what could be the target of the Panda Updates, Google's most public actions to improve the quality of its organic search results. Excerpts from the show follow.
Jessica: I was reading a post on Search Engine Land and it said that Perez Hilton's site actually was improved, the rankings, after this Panda 2.5. Do you know Perez Hilton? He's like this celebrity gossip person. I took a look at his site and I'm really trying to figure out, what is it that Google thinks is quality about this site. There's lots of ads on it. The content ranges everywhere from a post that's like 100 words to a post that's like 900 words, but it's not written at quality by what our standards would be. There's Meta information there but it's kind of sloppy. I'm wondering if it's really just that you have to dot your Is and cross your Ts and make sure you have all these elements there, versus it actually being quality. I mean, is it quality because people are engaging in it? Is that it?
Read more of Panda Updates: Content Quality, Link Profile or User Behavior? ━ SEM Synergy Extras
---