Google Archives - Page 5 of 20 - Bruce Clay, Inc. Blog
March 19, 2014
The filter bubble is the knowledge "bubble" Google's personalized search results have the potential to create. The filter bubble effect creates search results filled only with web pages, authors, and viewpoints that a searcher has previously "liked" or otherwise engaged with in the past. In this Pubcon session two speakers discuss how the personalized search "filter bubble" can affect branded, non-branded and local searches, and ways marketers can improve SERP exposure by circumventing Google's personalization layer.
Read more of #Pubcon Liveblog: SEO Beyond the Filter Bubble.
---
In the second week of December there were an increasing number of reports that author photos weren't showing up as often in SERPs. At Pubcon Las Vegas last year Matt Cutts said that when they reduced the number of authorship results shown in SERPs by 15% they saw better results. Take that to mean whatever Google speak you think it means. Here's the initial drop followed by continued periods of volatility.
Read more of Google+ and Authorship: 2014 Hot Topics and Trends
---
March 13, 2014
For the SMX West grand finale, Google's +Matt Cutts and Bing's +Duane Forrester joined host +Danny Sullivan on stage for an audience Q&A session.
After introductions (and a selfie photo, which has become a theme this week), they dove into a back-and-forth discussion of many topics, including:
• What Amit Singhal might have meant when he hinted at an announcement regarding (not provided) keyword data
• Matt's rundown of "themes of the year"
• Google's progress shutting down link networks world-wide (and an unnamed "well-known guest blog network" soon to be penalized)
• How penalties will or won't follow when …
Read more of Meet the Search Engines
---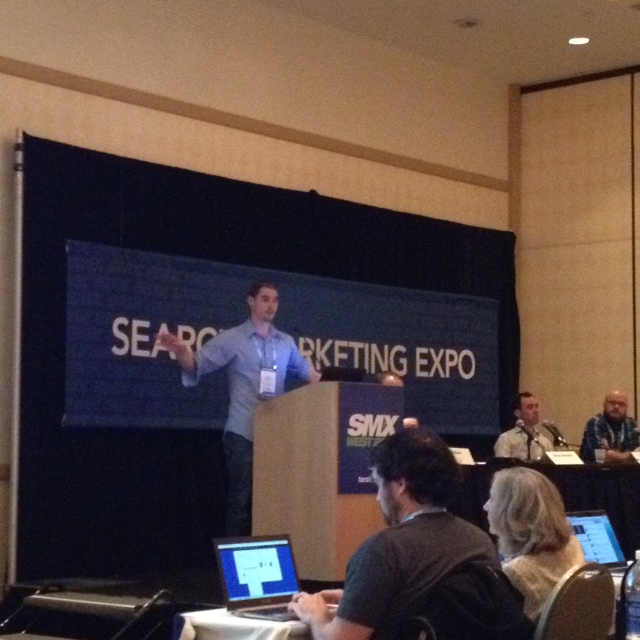 Hooooly Cow. This session was really above and beyond. If you need to set up or optimize your local presence, this fast and furious SMX West 2014 coverage delivers! There's a lot of really helpful, actionable information formatted into list form to make it easy to consume…
Read more of Google Local Optimization in 2014 — SMX Liveblog
---
March 12, 2014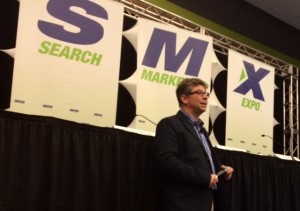 We're here at the evening forum. Danny doesn't have a presentation or agenda; he walks around and talks. Everyone here may be called upon to participate. We're going to hear the assorted issues that the assembled community is experiencing.
Question: If you have $500 to spend on marketing, where would you spend it? Context is small non-local brand.
Danny: First he'd make sure there's a website. A lot of small businesses don't even have that. Spend some of that money on your own domain name (instead of somesite.tumblr.com). He's spend some time educating himself on SEO. He'd read Google's own SEO tips guide. You never go wrong starting off with the things Google's recommending. He'd spend time opening social media accounts on Facebook, Twitter, Google+ and possibly LinkedIn. If it was a location-based business he'd make sure he had a Google+ Biz page. As part of the SEO process he'd spend time understanding the key terms for his site. AdWords might be good to dip into to get a sense of the kind of traffic coming from those terms, but he'd probably spend more time learning about organic.
Read more of the questions SEOs are asking today in #SMX Liveblog: Evening Forum with Danny Sullivan.
---
March 10, 2014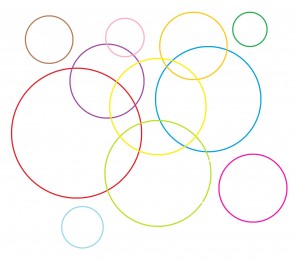 Last week, @BruceClayInc hosted the weekly #SEOchat on Twitter. The topic of conversation was getting the most out of Google+. Find out what marketers, including Google+ specialists David Amerland and Mark Traphagen, had to say about the SEO and community benefits of Google+ in Circle Up: Google+ Tips from SEO & Marketing Pros.
---
February 25, 2014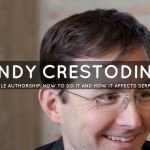 Heads up savvy marketers: add Andy Crestodina to your Google+ circles. By following Andy on Google+ you'll be keyed into a range of weighty and forward-looking content marketing topics, but one place where he's carved out a niche as an expert is that SEO-critical and evolving frontier, Google Authorship. Yesterday Andy posted findings that authorship rich snippets are on the rise, showing on about 23% of Google SERPs.
If you already know Andy, you know he's an insightful and prolific contributor to the online marketing industry. Andy published Content Chemistry: An Illustrated Guide to Content Marketing after thousands of conversations with hundreds of companies in over a dozen years of web marketing. In 100 pages filled with illuminating illustrations, the handbook makes accessible the social, analytical and truly enjoyable facets of marketing online.
We tapped Andy to contribute his expertise to Content Marketing Strategies for Professionals, which you'll find in chapter 9's selection "Google Authorship: How to Do It and How it Effects SERP Rank." Read on for a Q & A with Andy for advice on:
How to include testimonials on your site so they make the greatest impact.
How to contribute to publications and best optimize your guest content for authorship benefits.
How to avoid the most common misunderstanding of content marketing in 2014.
---
January 29, 2014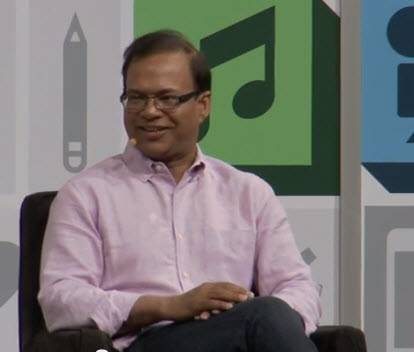 Amit Singhal is funny, he loves his life, he loves his job, he's a founding father of the modern search industry, and to say he's kind of a big deal is a grave understatement.
In March 2014 Danny Sullivan will lead a keynote chat with Amit at SMX West in San Jose.
In anticipation of this SMX hour of power, I reviewed the last keynote interview Mr. Singhal had with Internet marketing mogul Guy Kawasaki at SXSW 2013. Below are six lessons I learned from listening to Amit Singhal talk shop for an hour; all of which will help you do your job better, and two of which (the first and the last) may even make you a better person.
Read 6 Lessons You Can (and Should) Learn from Matt Cutts's Boss, Amit Singhal.
---
January 20, 2014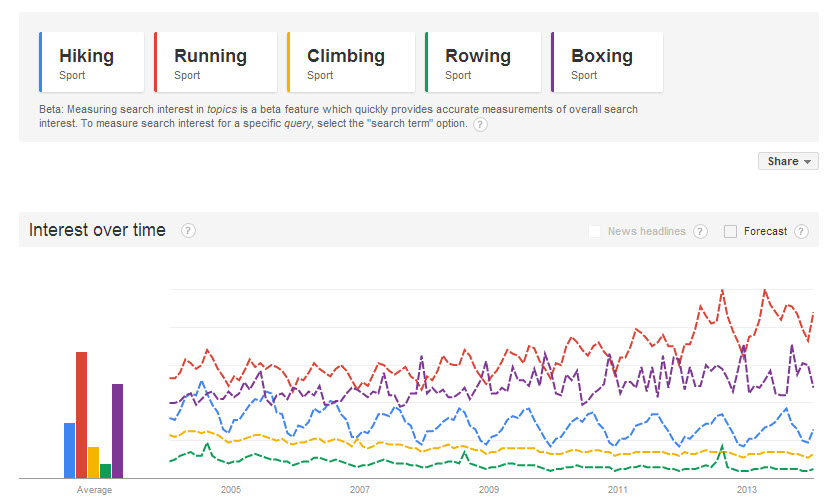 Google calls Trends an "always-on Google zeitgeist." Usually when a brand uses a grandiose word like zeitgeist to describe itself I can't resist an eye roll. In this case I did something more like an eyebrow roll as it struck me like an epiphany how spot-on the word "zeitgeist" is to describe the Trends tool.
Learn more about why you should consider Google Trends much more than just a state-by-state LeBron James peak interest analyzer in 5 Ways to Leverage the "Always-On Google Zeitgeist" – Google Trends.
---
January 17, 2014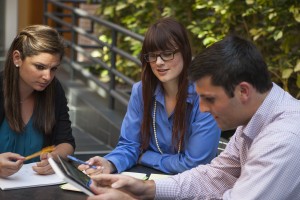 Internet marketers gathered yesterday on Twitter to trade stories about their 2013 content performance and audience behavior during this week's #SEOchat, hosted by Bruce Clay, Inc. On the agenda? Content and traffic behavior based on Google Analytics reports. As a group, we mined our data and determined what was working, when it was working and why it was working. Read on for a recap of the #SEOchat, plus discover takeaways based on participants' answers. I
Read more of SEOs Compared Notes on Site Performance in Data-Driven #SEOChat.
---