Google Archives : Page 5 of 16 : Bruce Clay Blog
June 14, 2012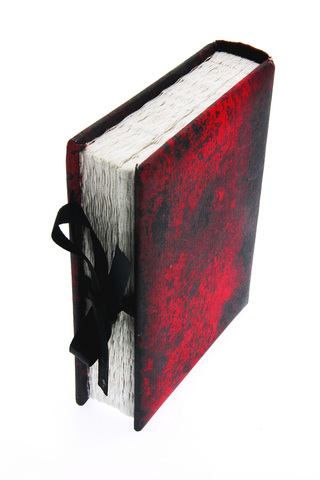 I started off my first job after graduating college working for a small consumer electronics company, which operated several websites, all selling the same things. The main site had a PageRank of 3, and the entire time I was employed there, the goal was to improve it, and hopefully improve our search engine rankings as well.
The sites' SEO was done by one man, my boss. He described SEO in terms of "white hat" and "black hat". He wanted SEO done "white hat" because he didn't want the sites being penalized. This was the first time I heard the terms White Hat and Black Hat. After I moved on from that company, I realized that not all of the things that I was doing were considered White Hat SEO techniques. I later figured out that the things we were doing were more in the gray area.
---
June 13, 2012
Why does your business need a web design strategy focused on mobile conversion?
-By 2014, mobile internet usage will overtake desktop internet usage.
-Half of local searches are performed on mobile devices.
-More than a quarter of mobile phones in the world are smartphones.
-Just 1 additional second of load time can drop conversion on mobile devices by 7%.
Read more for mobile web design solutions and the future of mobile internet use.
---
June 8, 2012
There were 3 big lessons coming out of SMX Advanced this week.
1. SEO is hard.
2. Spamming/shortcuts have a short life expectancy.
3. Focus on marketing ━ presenting your biz in the best light to your audience.
You can think about how much of a "lesson" those really are since you probably already knew all that. Yet the conference gave a fresh face to these issues, which search marketers have dealt with since the inception of the industry.
Read more of 3 Lessons for Search Engine Optimization After SMX Advanced 2012
---
June 5, 2012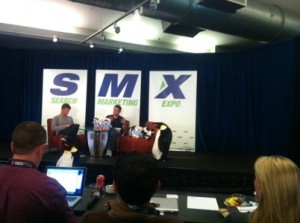 Matt McGee welcomes the packed room to our Q&A keynote with Matt Cutts who's going to answer all our questions of how to rank. Let's start with Penguin. Penguin to them isn't a penalty, it's a calibration of the algorithm. they found a lot of Web spam left after panda they wanted to take care of. Penalty is typically referred to when manual action is taken. Penguin does demote sites, but it's one of 200+ signals that rank sites. The word penalty isn't really used in the googolplex. They use "algorithmic" and "manual action". They can't put every algo up for all to see, but they are more transparent about how google works on the manual side. You pretty much always get notified in WMT if manual action was taken.
---

Danny Sullivan welcomes Marty Weintraub to the podium. First he thought of a snarky title that sounds like he's trying to game Google but Identity, Feeds and Social PR is where he landed. If you want to impact personalized search, the best thing to do is be personal.
---
June 1, 2012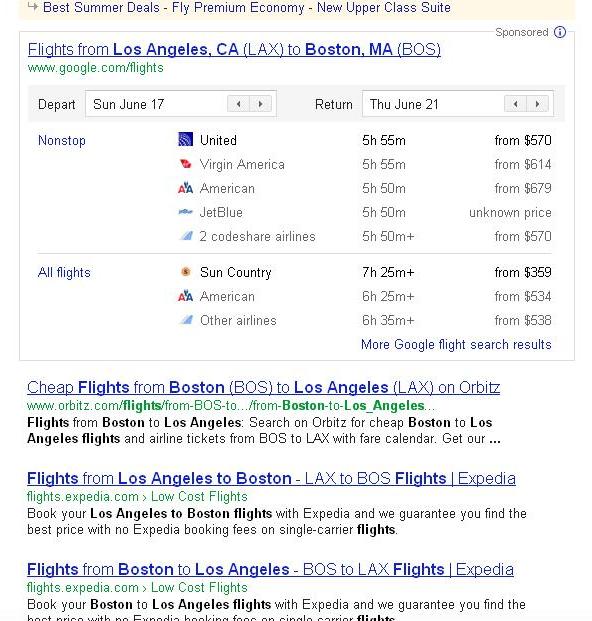 Yesterday, MarketingLand.com published an exposée of sorts on Google and what seems to look like a "paid inclusion" model. Later that same day, an article from Wall Street Journal came out announcing Google's "pay to play" model in its vertical search, Google Shopping. My initial reaction to anything Google does that's business related is "Welp, Google IS a business, after all," but I wouldn't be a true Web marketer if I didn't scrutinize Google's decisions to turn a profit, right?
I had to ask myself what the real issue was here. It's not paid inclusion, or the fact that Google is trying to make money by monetizing its products; it's that it seems as though Google isn't always living by its MO of doing what's best for the user. In this post, we'll explore discrepancies in relevancy of the search results and Google's vow to improve user experience. We find out that a search engine user's level of knowledge (or lack thereof) can work to Google's advantage, and why Google needs to be extra careful with this.
Read more of Does Paid Inclusion Diminish Search Quality? Are Users Too Trusting? A Look Into Google's Responsibility to Consumers.
---
May 31, 2012
We've been receiving a lot of inquiries from people who have been penalized due to poor quality links. The big question on everyone's mind seems to be: "Will my rankings return to there they were prior to a Google penalty?" In this short video, Bruce Clay explains the process of link spam and inflated rankings, where link spam penalties from Google tend to move a site and how to recover rankings. Transcript follows the video.
Read more of Will My Rankings Return After a Google Penalty?
---
May 30, 2012
What does an Indian software development company have in common with a royal Russian jeweler?
Today they both seem to have a firm spot on the first page of the Google Doodle search.
Maker of the exquisite Fabergé eggs, Peter Carl Fabergé was born 159 years ago today in Saint Petersburg, Russia. His name lives on for of the intricate jeweled Easter eggs he created for two Russian tsars and wealthy patrons in the late 1800s and early 1900s. Google has dressed its Doodle up for the day in an ornate homage to the artist.
A click of the Doodle brings the searcher to a search page for Fabergé. The key to Fabergé eggs is that, along with being beautiful, each also holds a surprise. On further examination of the search page, there's a surprise lesson within the results.
Read more of The SEO Easter Egg in Today's Google Doodle.
---
May 29, 2012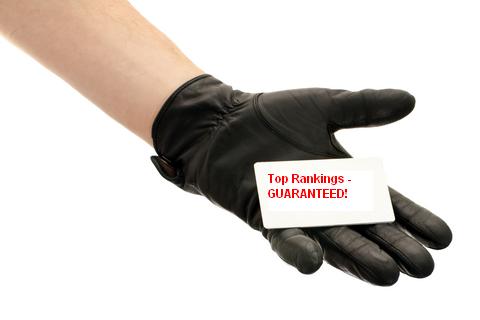 Since Google's Penguin update, links have been in the spotlight. It has always been our position that proper links are earned, not purchased. Earning is tied to quality, and quality takes resources and expertise. A link is a definite byproduct of being an expert and having content worth the link. Anything else is simply not OK.
I thought it was time to write this post; a post on why protecting our SEO community is everybody's job. But first, I'll touch on the background of the issue: quality SEO versus deceptive SEO, so anyone who might be new to the topic is brought up to speed.
Read more of SEO Community Watch: Why We're All Responsible for a Quality Industry.
---
May 24, 2012
We dedicated our 102nd volume of the SEO Newsletter to answering questions of businesses and webmasters hit by the Google Penguin Update. While we enjoy the catchy phrasing afforded by the coincidentally colored Penguin and Panda namesakes of Google's algorithm updates, the truth is it's an apt metaphor.
n this SEO Newsletter, we've created resources for the SEO community outlining our proven link removal process and inviting a conversation on whether or not algorithm-resistant SEO exists. We hope you join the discussion in the comments below and enjoy this month's SEO Newsletter articles, described here.
Read more of SEO Newsletter: Dressed Up in Black and White.
---