Google Archives - Page 5 of 22 - Bruce Clay, Inc. Blog
April 17, 2015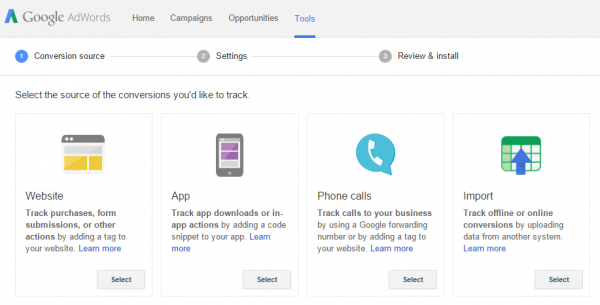 Mobile optimized sites have been all the rage since Google's explicit February announcement that mobile-friendliness will be used as an organic ranking signal starting April 21st. However, Google has not forgotten about the original purpose of mobile devices — phone calls. In February, Google made it easier for advertisers to engage smartphone users with call-only ads. Although call-only campaigns are fairly new to Google AdWords, there are certain steps you can take to get the most out of them.
Read on for tips on getting the most out of the setup, optimization, and reporting of call-only ads.
---
April 15, 2015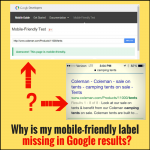 As the April 21st deadline to make your site mobile-friendly approaches, many sites are checking to see if their pages get the "mobile-friendly" annotation. Those two words are Google's promise to searchers that a result meets a certain standard of usability that mobile surfers are starting to expect.
What's concerning is that sometimes the label doesn't show up — even though Google's own Mobile-Friendly Test declares "Awesome! This page is mobile-friendly." In working with clients and through research, we've uncovered little-discussed reasons why a mobile-friendly annotation may not show up despite a page's being fully optimized for mobile browsing.
Read more of Why Is My Mobile-Friendly Label Missing in Google Search Results?
---
March 27, 2015
Google's Feb. 26 announcement that the search engine will now "surface content from indexed apps more prominently in search" is significant news for SEOs. If a user has downloaded your app, your app content can get a ranking boost in their SERP — and if a ranking boost is on the table, it definitely makes an SEO stop and consider the possibilities.
On average, people install 26 apps on their phone … but there are more than 1.3 million apps in the app store. And we know that 5 percent of apps drive 92 percent of all app downloads. Moral of the story? Apps are a very competitive space, and before any coding begins, it's important to determine whether or not an app is worth the investment for your business.
Read more of Apps: The New SEO Frontier?
---
March 12, 2015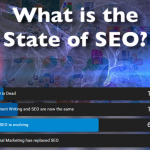 Bruce Clay shared his marketing insights on SEO, branding and social media yesterday on "Social Media Today Power Talk," a monthly digital marketing show hosted by David Amerland. Amerland is the author of many digital marketing books, including "SEO Help: 20 Semantic Search Steps," "Google Semantic Search," and "Google+ Hangouts for Business," and a stand-out Google+ influencer with more than 350K followers. Watch the entire show above or read on for highlights, including Bruce's thoughts on:
The evolution of SEO
Why some people think SEO is dead
The necessity of planning 2-5 years ahead
The cube theory
Making your team work as a team
The effect of social buzz on ranking
---
February 26, 2015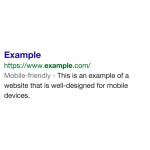 This is a huge announcement, guys. Circle your calendars — April 21, 2015.
Google made an announcement today regarding their mobile search algorithm. In an unprecedented move, they have announced the exact date that they intend to change their mobile organic SERP algorithm to more heavily weigh "mobile friendliness" as a ranking signal. That date is April 21.
Read on for what's changing, what we don't know (yet) and what this means for you.
---
January 28, 2015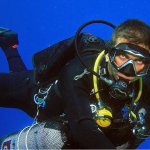 Today we're kicking off a month of interviews with brilliant minds from the SMX West speaker line up, including Duane Forrester, Senior Product Manager at Bing, Bill Tancer, General Manager at Experian and New York Times best-selling author, Dr. Pete Meyers, Marketing Scientist at Moz and Luke Summerfield, Partner Services Program Manager at HubSpot. Look for these white hot interviews in the coming weeks.
Up first is an interview with a very special guest: Google Webmaster Trends Analyst Gary Illyes. SMX West attendees can catch him speaking in two sessions on Wednesday, March 4. Read on to find out what llyes (an avid sky diver and scuba diver) has to say about:
his role at Google and his background
secure search and threats to online security
the importance of creating a good mobile experience for small business owners
the future of mobile development
And more! Click through to dive in to SEO with Googler Gary Illyes.
---
January 20, 2015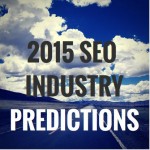 Since 2006, Bruce has posted annual predictions of what he expects will jostle the SEO and Digital marketing industry in the year to come. What follows are 9 predictions by Bruce Clay on mobile, local, video, voice search, and shifts among the Internet's dominant players.
Mobile use has surged to 50 percent of U.S. Internet access. Bruce predicts mobile results satisfaction will become the search engines' priority, and the battleground for Bing and Google's final search market share showdown.
Local results will be the next page-one real estate that search engines look to monetize. Expect enhancements to local listings such as coupons and photos ━ for a fee.
Google will introduce an ecommerce product or platform to strengthen consumer use of Google for product searches, as Amazon threatens Google's PPC revenue.
For more on how and why this all happens and the big picture that ties it all together, read Bruce's 2015 Predictions for the SEO Industry.
---
October 22, 2014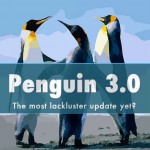 For 12-plus months analysts have been waiting for the Penguin 3.0 update that would allow reformed corner-cutting clients to claim full penalty recovery and regain SERP rank. With six months between updates set as the standard through 2012 and 2013, a full 12-month cycle between updates has created quite the build-up for Penguin 3.0.
So, when an October 17, 2014 Penguin 3.0 update was announced by Search Engine Land on October 19, much SERP rank fluctuation was expected. Instead, what we've seen in the five days since the update can only be described as overwhelmingly underwhelming.
Read more of Penguin 3.0 is Overwhelmingly Underwhelming.
---
October 16, 2014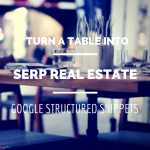 On September 22, the Google Research Blog announced Structured Snippets, a feature that "incorporates facts into individual results snippets in Web Search." What it amounts to is elements from an HTML table being shown right in the SERP. If this sounds at all like Structured Data, it should. Sort of. Google displays data from your website on their results page, yet it doesn't require schema markup or any other specialized coding. All you need is a table. Oh, and relevant data.
Read New Structured Snippets: An Enhanced SERP Snippet Is Just a Table Away.
---
October 6, 2014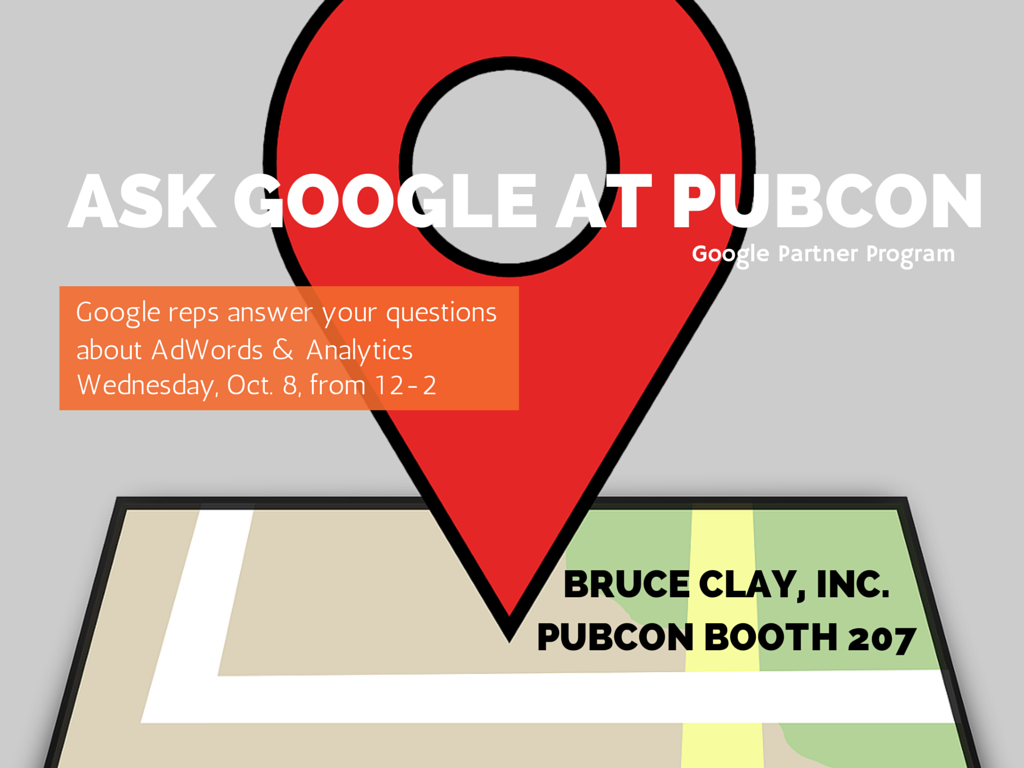 How often can you chat search advertising face to face with Google? Google representatives are answering your questions in Bruce Clay, Inc.'s Pubcon booth 207 on Wednesday, Oct. 8, from noon to 2 pm.
We're excited to be hosting this special in-person opportunity with Google as part of the Google Partners program. Google's experts will be answering questions about:
Current and recent AdWords announcements or features, such as callout extensions and phone tracking
Google Shopping, the transition from PLAs along with holiday or seasonal AdWords advice
Google Analytics best practices as they apply to AdWords campaign management
Leveraging Google Analytics to improve AdWords performance
If you don't already have plans to attend Pubcon, we've got you covered! Get 20% off registration with the code rc-1330920. Read the full post for all the details.
---