Liveblog Archives - Bruce Clay, Inc. Blog
June 3, 2015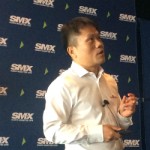 Baidu Vice President Liang Zeng has flown 3,000 miles from Beijing to spend 25 minutes with SMX Advanced digital marketers. Thank you, Zeng!
Baidu is often referred to as the "Chinese Google." Would you be surprised to learn that in China, Baidu is even more dominant in the search space than Google is in the U.S.? As we're told in this session at SMX Advanced, Baidu has 96.3 percent market share among mobile users in China.
If you or your client is looking to crack the Chinese search market, it's imperative that you learn more about the Chinese search behemoth. So, without further ado, get to know Baidu from Zeng.
Read Baidu Revealed: An Inside Look At 'China's Google'.
---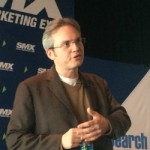 In this bite-sized liveblog, Kevin Ryan shares where he sees paid search headed as an industry. Ryan is the founder of MotivityMarketing, a columnist for Search Marketing Land and the author of "Taking Down Goliath: Digital Marketing Strategy for Beating Competitors with 100 Times Your Spending Power." (Try saying that title ten times fast!)
"Search is declining as a percentage of share – we're getting less data on search … Our dependence on keywords is a little ridiculous. We need to think about moving away from potentially misleading keywords," Ryan says.
Read the full liveblog of Paid Search: Focusing on Audiences & Categories Instead of Keywords.
---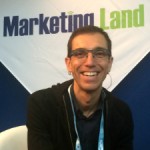 Jerry Dischler, who heads AdWords, is full of contagious energy as he gears up to talk about what's working and what's not in search ads and AdWords in this morning's keynote conversation. Whenever there's a Googler onstage, the crowd is packed and this session is no exception.
Everyone wants to know the latest news in paid search, and Dischler won't disappoint as he delves into topics near and dear to search marketers hearts, including:
How advertisers can capitalize on the opportunity of Micromoments
The future of text ads and buy buttons
Advances in attribution models
And how marketers are marrying online and in-store strategy
Facilitated by Search Engine Land Editor Danny Sullivan and Search Land Paid Search Correspondent Ginny Marvin, the keynote conversation transpired as follows. Read the liveblog coverage of a Keynote Conversation with Google AdWords VP Jerry Dischler.
---
June 2, 2015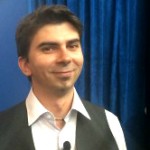 Googler Gary Illyes sits, cool and collected, on the SMX Advanced stage. Across from him is Search Engine Land Editor Danny Sullivan. Sullivan is about to ask Illyes anything and everything digital marketers have been dying to know in this "Ask Me Anything" session. In the weeks prior to SMX, SEOs have been sending in their questions. Sullivan will ask Illyes those questions and anything else he sees fit to quiz the Google Webmaster Trends Analyst on.
It seems like every SMX attendee is in the standing-room only audience. Read on to find out everything Illyes had to say, including his insights on:
Mobilegeddon (a term, for the record, that he hates)
The Quality Update
When to expect the next updates of Panda and Penguin
App indexing
Read SEO AMA: Googler Gary Illyes Answers Questions at SMX.
---
April 21, 2015 arrived with a bang. Google announced it was the day that mobile-friendliness would officially be a ranking signal for Google mobile search results. That day, dubbed "Mobilegeddon," wasn't the the day search marketing changed, however. Improving a website's experience for mobile users has been an SEO mission a long time in the making. SMX Advanced speakers, including a Google representative, share thoughts on improving a site in light of Google's mobile-friendly update.
Read the liveblog coverage of the SMX Advanced session Mobilegeddon! Surviving Google's Mobile Friendly Update.
---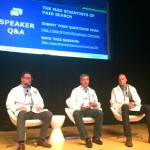 2015's "The Mad Scientists of Paid Search" panel features PPC pros at the top of their game: Soren Ryherd, Andrew Goodman and Andy Taylor. Learn why current tools aren't ideal for the multi-channel landscape, hear what influences a conversion, and get other deep thoughts for paid search professionals to think about.
Read the SMX Advanced 2015 liveblog coverage of Mad Scientists of Paid Search.
---
March 5, 2015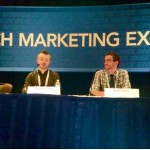 In this SMX West liveblog coverage of the session "Expert Excel Essentials" we're reminded that Excel is a versatile problem solving tool that everyone has access to. Let's turn raw data into something that people understand and can make decisions using.
Moderator Chris Sherman says that an Excel-focused session has been running at SMX for a few years. It started as an experiment. Search marketers know Excel but there are different levels of knowledge and skill. If used properly Excel is a Swiss Army Knife, so it pays to invest in your Excel chops. After hearing the Excel tips shared here you'll be inspired to go back to your job and do things in a tool (Excel) that everyone has, so you'll make a difference.
Read Turn Raw Data Into Meaningful Data Visualization with Excel
---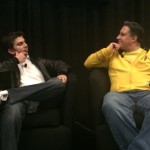 SMX West 2015 ends on a high note with "Ask the Search Engines." Search Engine Land Editor Danny Sullivan welcomes Google's Gary Illyes and Bing's Duane Forrester to the stage for a no-holds-barred question and answer session with two of Search's most important figures. These are the men with the inside info that we all want to hear.
Get the full scoop in this liveblog of Ask the Search Engines.
---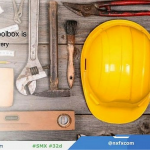 There's a good chance you're not using website analytics tools to their full potential to benefit your understanding of your visitors and your site. In this liveblog coverage of the SMX West session "What's In My Analytics Toolbox," you can get familiar with Google Analytics custom dashboards that you can create for your own site, and get to know the Google Tag Manager and how using it can give you insights on some of the otherwise hidden behaviors of your visitors. You'll also be introduced to a powerful open source platform, Knime, that lets you merge data and visualize data in one place.
---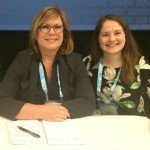 Not unlike peanut butter and jelly, search and social work best together. In this SMX West 2015 liveblog coverage, Ford Motor Company Director of SEO Ellen White, and Kenshoo Content and Media Manager Kelly Wrather, discuss the importance of teamwork and cross-channel strategy between social media and search marketing teams.
Learn:
✓ 3 reasons why search and social should be the next channels you integrate
✓ How to develop a cross-channel plan
✓ Why you need to stop worrying about your own weaknesses, and start worrying about the weakness of your teams.
✓ How to use checklists to strengthen your cross-channel communication and strategy.
Read all of Improving Search and Social Teamwork
---