SMX East 2011 Archives - Page 2 of 2 - Bruce Clay, Inc. Blog
September 13, 2011
This session is all about SEO operations in house. Jessica Bowman of SEOinhouse.com is our moderator. Jessica asks how many in the audience are in-house marketers and how many are in agencies? Simon throws goodies at the in-house marketers.
Read more of SMX East 2011: In-House SEO Operations — How to Get Things Done.
---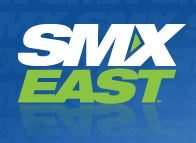 Here's another session revived as a favorite from SMX Advanced. However, since the last time these presenters spoke, lots has changed in the local search arena.
Today's speakers are Mike Ramsey (@niftymarketing), Matt McGee (@mattmcgee) and Will Scott (@w2scott).
We're about 5 minutes into the session and I lost everything I'd typed. The joys of liveblogging! I'll try to dive right in and also fill in lost info…
Read more of SMX East 2011: Hard Core Local SEO Tactics.
---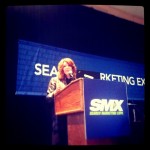 In this session, Christine Churchill, president, KeyRelevance (@keyrelevance) takes us through her strategic process of keyword research through discovery, research, expansion and evaluation with tip sheets. She walks us through some of the best practices in keyword research and copywriting dos and don'ts for SEO, PPC, social media and the up-and-coming mobile user market.
Read more of SMX East 2011: Keyword Research and Copywriting for Search Success .
---
Matt McGee is moderating. SMX asked the speakers of favorite sessions from SMX Advanced to update their presentations. That's what this track is all about.
For this session, the Panda update is the main focus. What was the impact and how did some sites turn around?
Read more of SMX East 2011: Google Survivor Tips.
---
September 6, 2011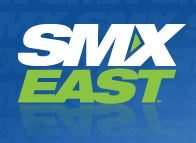 While it seems like I just got back from San Francisco and SES, next week I get to jet to New York City for SMX East 2011! While at the show I'll be curating a new episode of the SEM Synergy podcast to air on WebmasterRadio.fm Thursday at noon Pacific, 3 p.m. Eastern, featuring interviews with conference speakers. And of course, we're thrilled to bring another conference to the pages of the BCI blog care of near-real-time liveblog coverage.
We think of liveblogging as a service for those in the industry both attending the conference and not attending it alike. For those not at the conference, liveblog coverage is a great way to stay informed of tactics, strategies and news being shared. And if you're at the conference, liveblog coverage can serve as notes for sessions you attended or might help you decide which session you'll attend. For instance, if you're torn between a few sessions happening at the same time, you might rest assured that one of your picks will be available in liveblog form, freeing you up to attend another. However you use it, we're happy to provide detailed reporting from the front lines of SMX East 2011.
Read more of SMX East 2011 Liveblog Schedule.
---