Web Design Archives - Bruce Clay, Inc. Blog
December 1, 2016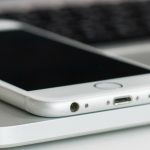 According to Google, progressive web apps are the next big thing for "delivering amazing user experiences on the web." In the same vein as AMP (accelerated mobile pages), PWAs are causing digital marketers to rethink the way they can design and deliver their sites in a mobile-first world. Website owners and designers need to be paying attention. So just what is a progressive web app? It's an all-in-one solution for web developers to create a single version website/app that can be delivered across all devices and works like an app but without the hassle of distribution through an app store.
Are PWAs right for your site? Read What is a Progressive Web App and Who Should Be Using It?
---
November 23, 2016
The mobile user experience really matters to Google. Proof:
• As of 2015, more searches are performed on mobile than desktop, meaning mobile is the main device used worldwide for the majority of online browsing time. Google has been strongly emphasizing the mobile-first perspective ever since.
• In April 2015, Google made a pre-announced update to the algorithm that ranks mobile search results. A website's mobile friendliness officially was dubbed a confirmed ranking signal for mobile search rankings.
• In late 2015, the Google Quality Rating Guidelines were updated with screenshots from the perspective of mobile devices.
• In November 2016, Google pre-announced an update to its search index, moving to a mobile-first index. This means that Google uses your site's mobile version in ranking calculations.
• And this coming January 2017, sites that show an intrusive interstitial in the transition from a mobile search result to the content clicked will not rank as highly in Google results.
Google is optimizing its users' mobile search experience and webmasters must be in lock step.
Consider this checklist your mobile SEO go-to resource.
Read The All-In-One Mobile SEO & Design Checklist.
---
August 6, 2015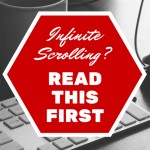 Infinite scrolling is the process of loading content when the user brings it into view, i.e. when the user scrolls or clicks. Infinite scrolling is great for:
• User experience, as it can lead users to content they might not have otherwise discovered
• Time on page, as users theoretically read longer
• Reducing above-the-fold content load time
However, infinite scroll carries risk for content indexing and ranking, and may even decrease user interaction on the site.
Read on to discover what infinite scrolling is, the potential SEO hazard it poses, the problems Etsy encountered when it added infinite scroll, and why our recommendation is to proceed with caution.
---
January 6, 2015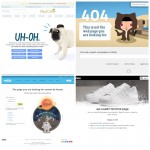 Whatever baby wants, baby gets. Unless baby mistypes a URL — then baby gets a 404 error page.
So, what do we do? Turn adversity into opportunity, of course!
I like to think of the 404 error page as your damage control page. Your customer just tried to go to a page on your website, and now they are faced with disappointment. The 404 error page greets them immediately at their peak moment of disappointment – what a perfect opportunity for you to tell them you could care less with a machine-generated white-screen error message. Said no one ever. This is your time to deflect those bad feelings and offer a solution that inspires positive feelings!
Follow these five steps to create a custom 404 error page that makes your customer feel like you're there for them, even when your content can't be.
Read How to Design a 404 Error Page that Saves a Sale.
---
October 1, 2013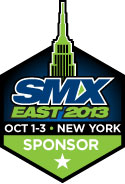 Ah. This is a good one. In this session Shari Thurow (@sharithurow, Founder and SEO Director at Omni Marketing Interactive) will be showing us how to create search engine friendly sites that can be read and indexed by search spiders, but are also equally appealing to human visitors. A great resource for those dealing with, ahem, I mean… highly respecting the feedback of web designers who aren't convinced you can have SEO friendly web design without compromising user experience.
Yay for SEO and UX working together, and yay for educating entire teams on the value of both! Let's go.
Read more of SMX Boot Camp: SEO Friendly Web Design.
---
July 12, 2012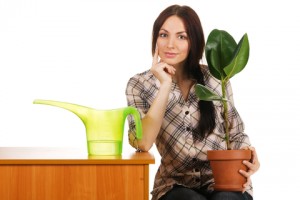 Man on the phone: If I paint my house, I don't have to worry about it again until it wears off in 10 years. Why do I need an ongoing SEO project?
Fred: Think of it less like painting a house and more like something you need to maintain. Like a plant, your website is organic. You don't water it once and you're done. The Internet is not static. Competitors are constantly changing their sites, search engines are constantly changing the search results, and you have to keep up your website, too.
Once you understand that SEO is ongoing, you understand the need for a website maintenance blueprint. Procedures for website updates with SEO Web design best practices will help you and your organization ensure consistency throughout the website's lifetime.
Read more of SEO Web Design: How to Plan for the Never-Ending Update.
---
August 23, 2011
We've got an action-packed newsletter coming to you, set to hit inboxes in the next hour! In our August newsletter, you'll find essential advice on optimizing your site for local searches, an exclusive interview with Digital marketing pioneer Bruce Clay, and a guide to creating infographics that will grab your visitors' attention.
Read more of Local SEO, Designing for Engagement and Bruce Clay Unplugged – SEO Newsletter.
---
December 16, 2009
The 74th volume of the SEO Newsletter hits inboxes today. Subscribers will find all the usual bite-sized news bits from the last month in search and SEO. If your appetite is more substantial, the articles offer just the treat.
The high-level overview of the happenings of the year is a lovely pairing for the nitty-gritty guide to Web design for SEO. And of course, any end-of-the-year edition finds a smooth finish when washed down with some bubbly. But first… you'll need to have your head on for these.
Back to Basics: Web Design for Usability and SEO
Designing a great looking Web site with no thought to search engine optimization is like building a car and forgetting to put gas in it. It isn't going to go anywhere. However, search engine optimizers also need to know a thing or two about Web design. To balance the needs of both, Web designers must understand…
Read more of December 2009 SEO Newsletter.
---