Free SEO Tools Archives - Bruce Clay, Inc. Blog
November 13, 2018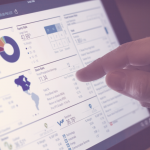 "SEO audits" can mean different things to different people. In general, an SEO website audit identifies issues that hinder a site's ability to be found in search results and recommends changes to fix those issues.
What's the end goal of a technical SEO audit? To help you improve the site's search visibility and bring in more organic traffic.
But the approach to SEO audits varies across practitioners and agencies. Which approach fits you best depends on many factors …
---
March 9, 2016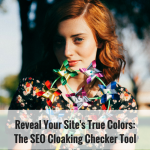 No one likes to be deceived. So when search engines see that you're showing a different version of the same URL to spiders than you are to users, it's a red flag considered as red or deceptive as scraped content, doorway pages, and link schemes. Whether it's done on purpose or without your knowledge, cloaking can result in lower rankings or a manual action notification. So how do you know if your site is cloaking? The SEO Cloaking Checker will tell you.
The SEO Cloaking Checker is a free, simple and fast tool that shows you whether your site is cloaking. Learn how to use this handy tool, when to use it, and what to do after you get the results.
Read Free SEO Tool: Maintain a Transparent Site with Search engines and Users with the SEO Cloaking Checker.
---
November 4, 2015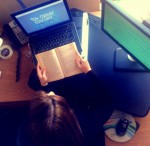 Ever wondered what would happen if you ran classic literature through an SEO tool? Me, too!
I've got a sweet spot for tools that give me an idea of how I'm doing as a search marketer and content publisher. I think a true test of an SEO tool's power is whether the software can do the job of a careful human expert in a fraction of the time.
Check out the following experiment, which details what happened when an SEO tool meets F. Scott Fitzgerald's "The Great Gatsby." While it was devised in fun and out of true curiosity, it ended up being a real-life study of SEO tools at work, worth sharing.
---
August 25, 2015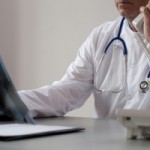 There's nothing like a healthy server to start off your search engine optimization right. In this Free SEO Tool Alert, we introduce you to a tool that allows you to not only check the health of your server but also identify any errors that might be blocking your site from appearing in search results. Learn how and when to use the Check Server Page Tool – one of the free SEO tools you can use right now without a subscription, log in information or software download.
---
August 18, 2015
Please meet the free Domain Indexing Report, a competitive analysis tool that lets you see how your site stacks up against your competitors to help you judge whether you're in the same weight class as your competitors. This tool can be used without downloading software or providing credit card information, from the free SEO tools page at SEOToolSet.com. Get to know the Domain Indexing Report: what it does, how to use it, and most importantly, how to harness the data to improve your website optimization — for free!
---
July 7, 2015
This edition of Free SEO Tool Alert highlights Bruce Clay's most popular free SEO tool, the Single Page Analyzer. This robust tool breaks down critical on-page elements — such as tag information, word and phrase usage, and readability — and produces insightful reports that identify problem areas, aiding the optimization of web pages. Access this tool without logging in from the Free Tools page on SEOToolSet.com. Learn how to use the tool, how to make sense of the data, and get practical tips on how to leverage the information from the tool to enhance your web page. Discover how to use the Single Page Analyzer.
---
June 22, 2015
In the latest edition of Free SEO Tool Tuesday, we introduce you to the Link Analysis Report, a free SEO tool that provides a quick snapshot of a URL's backlinks. Use it to discover your site's backlinks and the inbound links of your competitors. There are 10 free SEO tools that anyone can use without logging in from the Free Tools page of SEOToolSet.com. This blog walks through the simple steps of how to use the free Link Analysis Report and provides four ways to use the data from the tool to sharpen your organic SEO strategy. Learn how to use the Link Analysis Report tool.
---
April 7, 2015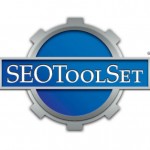 You may have heard of the SEOToolSet®. SEOs have been using it for technical and organic search engine optimization since 1997.
But have you heard of the free SEOToolSet — SEOToolSet Lite?
In March we rolled out the newest generation of the SEOToolSet, built from the ground up and full of new tools our SEO analysts asked for and vetted. SEOToolSet 6 has two tiers — Lite and Pro, and today we want to introduce you to the tools available to you for free in SEOToolSet Lite. There's no credit card required to sign up for SEOToolSet Lite, and there's no software to download. Just create a username and password, supply an email, and get instant access to four diagnostic tools for a single website project.
Learn about the tools available to you in SEOToolSet Lite: A Free SEO Tools Suite from Bruce Clay, Inc.
---
February 17, 2015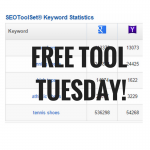 Use our free on-page optimization tool to analyze your competitors' on-page SEO optimization, and your own. A free SEO tool from Bruce Clay, Inc.
Read Free SEO Tool Tuesday: On-Page Optimization Tool Improves Organic Ranking Elements.
---
February 10, 2015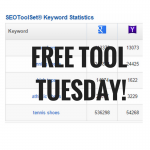 The KSP keyword research tool offer you a thorough, well-rounded view of keyword volume, competition, and context. Learn how this tool works, and seven ways this tool can help you with silong, competitive research, CRO, and more.
Read Free Tool Tuesday: 'SEO KSP' Keyword Research Tool.
---