Hangout On Air HOA Archives - Bruce Clay, Inc. Blog
June 20, 2016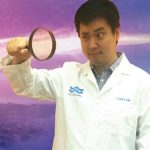 Raise your hand if you'd jump on Larry Kim's pyramid scheme if given the chance. I know I would. I wouldn't even need to know what it was about to trust that it was a gold mine (and that it probably wasn't all that scheme-y).
It turns out that the WordStream founder's pyramid scheme is a real thing, and it's not even shady! It's just a memorably scandalous name for a cutting-edge social media advertising tactic. And he's letting all of us search and social PPC advertisers in on it.
I had a chance to interview Kim in advance of his social hacks presentation at the SocialPro conference taking place today and tomorrow. We jump right in to his uber-powerful paid social advertising tactics that boast 20% to 40% click-through and engagement rates.
This interview is 20 minutes of action-packed insight on how to reach your target market through Facebook and Twitter — where the competition is low, the cost is low and the ROI is high, if done right.
Watch the paid social interview with Larry Kim.
---
June 15, 2016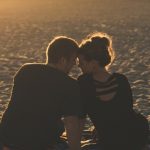 Together search engine optimization and social media marketing create a powerhouse effect that drives traffic to your site, builds buzz and creates brand awareness. And while both are worthy forces on their own, when combined they're even stronger. Jason White, the VP of SEO & SEM at Dragon Search and Maggie Malek, the head of social at The MMI Agency, agree 100% — and next week, we're all headed to Seattle to lead sessions at SocialPro and SMX Advanced.
But we couldn't wait. We were ready to start talking about #RelationshipGoals when it comes to SEO & SMM. Ready to take your business' search and social relationship to the next level? Check out this video!
---
June 14, 2016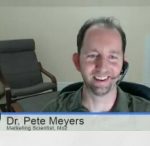 Google's search engine results page never stays the same for too long. Google is constantly experimenting with the look and functionality of the SERP.
At Bruce Clay, Inc., we're always paying attention to those changes — and so is renowned marketing scientist Dr. Pete Meyers. He's the brains behind the MozCast, the Google Algorithm Weather Report, that chronicles changes to the SERP as they happen. He's also presenting his Guide To The Changing Google SERPs Search Marketing Expo (SMX) Advanced this month.
Check out this video interview with Dr. Pete, Kristi Kellogg and Paula Allen!
---
November 20, 2014
"In our industry, if you can't adapt, you lose." Bruce Clay was the guest on an HOA yesterday that one commenter called "Absolutely the best HOA I have heard all year about #SEO." That link will bring you to our recap and top takeaways from Bruce's video chat with Ben Fisher and Stephan Hovnanian.
Replay the HOA on YouTube, and click through for a time-stamped play-by-play in the description provided by the Google Plus Business Spotlight show host.
Watch 'Adapt or Lose' and Other SEO Advice from This Google+ HOA.
---
August 21, 2014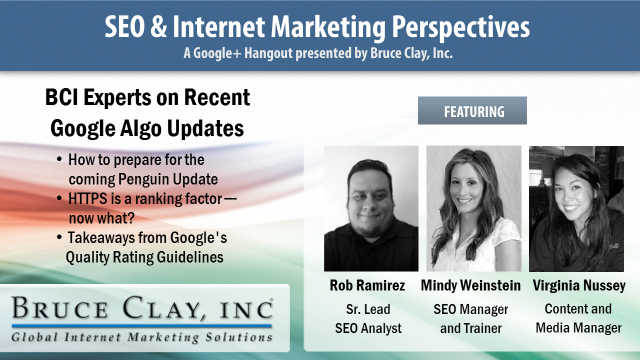 Do you have an action plan now that Google says HTTPS is a ranking signal?
Are you eager for the next Penguin Update?
Have you ingested the newest version of Google's Quality Rating Guidelines and integrated them into your optimization approach?
As web marketing professionals, Google keeps us on our toes, and August has been a busy month on the Google organic algorithm front. There's been:
A mini Panda update
Confirmed progress on a coming Penguin update
And a new ranking signal, SSL encryption
In this Hangout you'll hear what we're doing and recommending for our clients in light of the recent Google updates. Our SEO manager, Mindy Weinstein, and our senior lead SEO analyst, Rob Ramirez, video chat about those three big changes to Google's organic ranking algorithm and touch on takeaways from our reading of the 160-page Google Quality Rating Guidelines version 5. Listen to our conversation and read the highlights below in Hangout on Recent Google Updates: Panda, Penguin and HTTPS.
---