Digital Marketing Industry News Archives - Bruce Clay, Inc. Blog
January 16, 2018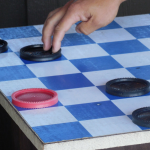 Marketing teams across the board will face receding budgets as the C-suite becomes increasingly unwilling to dole out money without solid proof that it delivers results. As a result, I expect to see a focus on attribution tools and better data reporting as the industry scrambles to connect the dots of customer journeys and justify marketing spend.
Predictions for digital marketing in 2018 are fairly easy to make — at least compared to the last 13 years of annual prediction posts I've written. I am sure that most in the SEO industry who follow Google see these trends already progressing. In a nutshell, the hot buttons SEOs know now will stay hot.
Here are my predictions for mobile first, voice search, content, linking, speed, SEO, ecommerce, machine learning, virtual reality and video — to help you be informed to make the right marketing moves this year.
Read Bruce Clay's 2018 Predictions for Digital Marketing
---
May 24, 2012
We dedicated our 102nd volume of the SEO Newsletter to answering questions of businesses and webmasters hit by the Google Penguin Update. While we enjoy the catchy phrasing afforded by the coincidentally colored Penguin and Panda namesakes of Google's algorithm updates, the truth is it's an apt metaphor.
n this SEO Newsletter, we've created resources for the SEO community outlining our proven link removal process and inviting a conversation on whether or not algorithm-resistant SEO exists. We hope you join the discussion in the comments below and enjoy this month's SEO Newsletter articles, described here.
Read more of SEO Newsletter: Dressed Up in Black and White.
---
November 21, 2011
Bruce Clay Europe's managing director Ale Agostini recently co-authored a brand new book for the European business community with Bruce Clay on holistic Web marketing called, "Trovare clienti con Google," or in English, "Finding Customers with Google."
Published last month and available on Amazon, the book is nearly 200 pages of fresh, tactical search marketing methodologies, trends and tips. I caught up with Ale over the weekend to get the deets on the book, what people will learn and why it's the perfect time for the European business community to embrace self-education in Web marketing.
Read more of Bruce Clay Europe Publishes Search Marketing Book.
---
October 20, 2011
There's a potential consequence of Google's SSL encrypted organic search that's been overlooked. Through the process of obscuring query data from personal identifiers, Google has put themselves in a position to learn more about signed in users' search behavior and is setting up an environment that allows for a highly personal search experience.
The conversation coming from SEO corners regarding Google's recently announced measures for signed-in users' search privacy is largely related to the reduction of search referrer data that results from encrypted transmissions. And in a world where every person doing a search may see a unique set of search results, it goes without saying that consistent ranking reports are a thing of the far past.
Yet there are broader implications for the search industry at play, including the changing makeup of search results and increasing modes of personalization. Picture a SERP that reflects an individual users' behavior, query history and click behavior and integrates search results from a user's accounts on Google services like Gmail and Google+. This latest move could enable a new iteration of individually personalized search experience.
Read more of The Major Implications of SSL Encryption No One's Talking About: Enhanced Search Personalization
---
October 19, 2011
Each month we put together a snapshot of our industry that reflects important moves in the Internet and technology space and provides useful knowledge that our colleagues in the Internet marketing industry can use in their strategic or day-to-day SEO, PPC and SMM practice. It's called the SEO Newsletter, and the October issue materialized this week.
Well, for the most part.
We apologize to readers for some technical difficulties that resulted in a couple of the articles turning up 404 pages. All that's been fixed now and there are four fresh pieces available for viewing, from a simple but sophisticated formula for calculating the dollar value of higher rankings to a survey of the current state of Internet usage and marketing opportunities in the super-engaged Japanese market.
Read more of Calculate the Value of Higher Rankings: New SEO Newsletter.
---
November 30, 2010
With Internet marketing still being a bit of a Wild West environment, I wondered, how does education figure into "making it" in the industry, how are people breaking into it now and is it feasible for colleges to teach this stuff?
Read more of Qualifying Internet Marketers: What Education Matters?
---
October 5, 2010
The days of looking at your rankings to measure SEO are long gone; I know this not only because it's true, but also because I just discovered a "vintage" interview with Bruce back in 2008 saying ranking is dead.
The real goals of SEO are now visibility, traffic and conversion (this is straight from the Bruce's mouth). He recently talked about this idea at length in an article he wrote for Visibility Magazine, "Retooling the SEO Tool Belt."
In the article, he talks about the tools that SEOs use and how they must adapt to the ever-changing algorithm and industry. And because you're all such loyal readers, I'm going to give you the CliffsNotes, so to speak, in case you want to skip class aka don't have the time to read the entire article.
Read more of Bruce Clay Talks Choosing the Right SEO Tools
---
September 8, 2010
In 1999, Bruce Clay started sharing his white hat SEO methodology and the SEOToolSet suite of proprietary diagnostic tools on a major scale. The SEOToolSet training course, formulated by one of the industry's founding fathers has educated thousands of business and marketing professionals on the science and art of SEO.
And so we're excited to announce that former students of any of Bruce Clay, Inc.'s SEO training classes is extended a VIP 25% discount for the newly updated SEO training. Any student who took the SEOToolSet Training course or Bruce Clay's SEO training at a conference before July 2010 is eligible for the discount through our just-announced Student Loyalty Program. The fully updated and expanded course includes a subscription to and instruction for SEOToolSet® Version 5.
Read more of SEO Training Course Updated; Deep Discounts for Returning Students.
---
February 4, 2010
Welcome to the first Bruce Clay SEO recap of 2010. In the recap, we explore our analysts' favourite news and blog posts for the past fortnight. This week includes some updates of Google on Mobile phones, the launch of the SEOmoz Open Site Explorer, the moving of Google Social search to beta from labs and […]
---