SEO Training Archives - Bruce Clay, Inc. Blog
June 5, 2018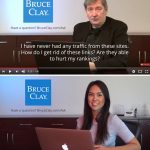 Digital marketing is tough. Anyone who wants to improve a website and raise its visibility in search knows that.
As a marketer or business owner, you have to make about a zillion decisions for your website along the way to prominence and profitability.
Naturally, questions come up that you need help answering. And you might not have the luxury of an expert at your beck and call.
Since articles and experts abound in digital marketing, it's hard to know what answers to trust. That's especially true with SEO questions.
Advice you find around the web may be conflicting, outdated, or just plain impractical.
So for marketers who are trying to figure out how to do search engine optimization, content marketing, search engine marketing, or social media marketing on their own, we would like to help clear up the confusion …
Read more of the Ask Us Anything video series announcement.
---
October 5, 2017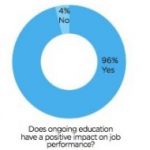 Ninety-six percent of employers say continuing education improves job performance, according to a 2016 study by Evolllution.
That's what George Niver, CTO of OneBoat, Inc, believes, or came to find sometime between his first attendance at Bruce Clay SEO Training in 2005 and his eighth time taking the course in 2017.
George Niver is an eight-time student of our SEO training course. So we interviewed him to hear more about why …
"My boss told people that because of SEO we ranked No. 1 for hundreds of keywords in the Outer Banks even though the competition is getting stronger," Niver said in a recent interview.
He says that he attends our classroom training course every year because it allows him to keep "in constant touch with what's happening with the search engine changes."
Read more about how industry-wide trends support continual training for career development.
---
February 28, 2017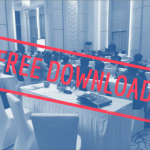 Indian brands are finally waking up to the long-term benefits of a solid SEO strategy. With every passing year, Bruce Clay India continues to run bigger SEO workshops.
SEO companies in India have mushroomed up all over the place. But ethical, knowledge-based SEO – and an authoritative glimpse into the mind of a search engine and how it works – remains elusive.
Enter Bruce Clay, a veteran SEO since before the launch of Google, sharing tips, tricks, best practices and methodologies with an audience of 75 SEO fanatics in New Delhi, India.
Click through to download the 7 search marketing trends in India for 2017 from Bruce Clay's SEO master class.
---
February 23, 2016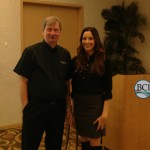 It happened again the other day. An email came that just made my week:
"Your training has taken me so far in my career in a very short time. I feel like it is by far the best training I have ever had on SEO."
– Tye Odom, an in-house SEO manager
Our SEOToolSet® training is not your typical SEO training course.
By the numbers, we cover a massive binder of material, or two, depending on which course you take. And more than 5,000 people so far have attended our classes worldwide.
What's harder to quantify is how the classroom becomes a place where friendships and business collaborations are formed.
For three years, I've had the privilege of watching relationships grow from the front of the room, as a co-trainer with none other than Bruce Clay.
In my role as SEO trainer, I get to help all sorts of people — whether it's a business owner who's tired of being taken advantage of, a spammer who's ready to reform his black-hat ways, or even an occasional attendee who hasn't a clue what search engine optimization is.
Training enables all of these people to transform their businesses and move ahead in their careers.
Let me give you a glimpse of what I've seen in our classes. Read more.
---