BACK TO BASICS: Finding the Right Content Fit
by Virginia Nussey, September 17, 2012
Bruce Clay, Inc. has a team of in-house content professionals ready to tackle your Web content strategy. Contact us to get started today.
It's been about a year and half since the first Google Panda algorithm update wiped out websites with thin or spun or farmed content from top search engine results. In the time since, content has gained cachet in online marketing, in terms of focus and dedication of resources. Content message, format and goals are getting necessary attention.
This article outlines the online content types and the business goals they drive, and looks at which content types are most common with online marketers. Finally, use the right-fit guidelines to decide which format will present your content idea to your online audience in the most engaging and share-worthy way.
What Online Marketers Are Doing with Content
In the Brandpoint/Content Marketing Institute 2012 Digital Content Marketing Survey:
80 percent of respondents reported an online content marketing strategy that was "customized, engaging content with responsive customer service/paying a little more for the value added."
7 percent reported having a strategy involving a "very high volume of generic content at low prices".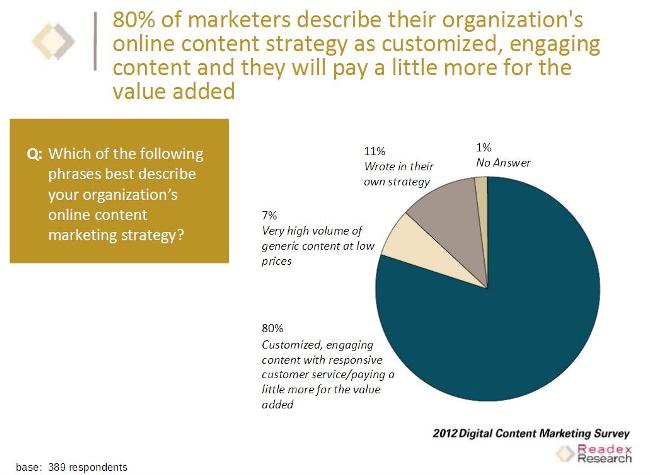 It's understood that custom quality content is key. So what does that look like? The survey asked respondents which content types they most commonly used:
Social content: 90 percent
Blogging: 75 percent
Press releases: 73 

percent

Online articles: 71 

percent

E newsletters: 68 

percent

Images and infographics: 51 

percent

Digital white papers and/or ebooks: 46 

percent

Mobile content: 25 

percent

Advertorials: 21 

percent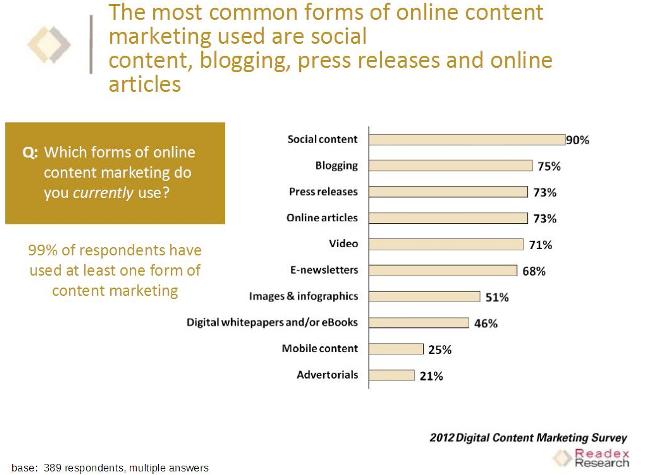 The Content Marketing Explosion infographic, itself an example of shareable, authoritative and educational content marketing, includes the goals of content marketing, as reported by respondents of the B2B Content Marketing: 2012 Benchmarks, Budgets & Trends Report:
Brand awareness: 69 

percent

Customer acquisition: 68 

percent

Lead generation: 67 

percent

Customer retention/loyalty: 62 

percent
Common Online Content Types Defined
Website Copy
What is it?
A business website is (mostly) a static representation of your business online. (A blog is, of course, a part of the site, but its goals and format are different enough to warrant its own description.)  Your site answers any basic questions a customer might have about a business. A website should be easy to use, and encourage users down the path toward conversion. The copy, or text content, of the site should speak to the audience in an appropriate tone and reading level. Website copy should include keywords that resonate with a potential consumer. And the copy should persuade readers to take desired action through calls to action.
The goal:
"Show me the money." That's what your website copy is about. Proof of authority, trust and utility all come together in your site copy to drive visitors toward conversions. With analytics, you can assign values to your conversion goals and track user conversion paths through your site.
The right fit:
Content is the right fit for your website if it answers any basic questions about the business, such as how to contact you or where you're located, and if it answers questions about products or services, describing what they are, cost, availability, etc. A website can also feature an FAQ section as well as educational resources, again for the purposes of informing customers and providing useful answers to questions.
Blog Posts
What is it?
A blog is a regularly updating online publication, typically written in a conversational tone. A blog is a casual way of fostering communication with a business's online audience. It can host company news and announcements, and anyone from the business can use it to voice an opinion. Comments from readers and guest authors integrate a blog into a wider online community.
The goal:
A blog provides a great opportunity to support SEO goals as the frequent publication schedule provides the business with fresh, rankable content for search engines. As such, traffic generation, page views and lowered bounce rates are major KPIs. Other goals include community building and associated social proof, as well as authority building and increased share of voice in your industry.
The right fit:
A blog is a hub for a business's online communications. In short, the blog is the right fit for everything; if it's worth spending the time to do something in your day-to-day business, use the blog to tell people about it. It should be used as a means of announcing everything, including the publication of other content types. For instance, if you've created a how-to video for using new product, point people to the video through the blog. If an executive wants to voice an opinion, if you need to explain how a new law will affect your business offering, if you started carrying a new product in the store, the blog is the right fit.
Videos
What is it?
Online videos come in all genres. For businesses, some of the most common genres include tutorials and how-tos, product features, humor and education.
The goal:
Video is a highly engaging content type. It stimulates sight and sound and, when done right, is exceptionally shareable. Video content stands out on a search page and is a favored content type of Google. Objectives of video are often increased traffic and customer brand awareness. Share of voice and search engine visibility are also video KPIs.
The right fit:
A content idea might be right for video if it explains something visually or tells a story. If a story or idea hangs on the human element, it may lend itself naturally to video.
White Papers and Ebooks
What is it?
A white paper is a more in-depth report on a topic that's usually at least eight pages long. It covers technical issues that require in-depth explanation. An ebook is a topical publication of a longer format, often approached in a less technical, more conversational manner. They both help introduce readers to unfamiliar subjects.
The goal:
White papers and ebooks educate readers on a topic so they understand the scope of a problem. It's an unforced next step to show them the solution to this problem provided by your business. When a white paper or ebook is received in the early stages of the decision cycle, they can funnel a reader through to conversion. Driving leads and sales is a major goal of white papers and ebooks. A business can require completion of a lead capture form before the user can download it.
The right fit:
If your industry is highly technical or the service provided solves technical problems, a white paper is a solid fit. If your potential customers often need an explanation of an issue, an ebook may be in order. Whether an ebook or white paper is more appropriate may hang on the tone you want to take and necessary length of the explanation. On formatting, avoid unbroken blocks of text in either, and include visual elements like graphs, artwork and stand-out calls to action.
Infographics
What is it?
Data presented in a visually interesting graphic has become a new favorite of content marketers. Data itself can often tell an interesting story, especially for the appropriate audience, and infographics illustrate what might otherwise be difficult-to-digest numbers and facts.
The goal:
As you masterfully weave data into consumable knowledge, you demonstrate your authority and expertise to your customers in an entertaining way. The opportunity to educate can improve brand sentiment and awareness.
The right fit:
Are you looking at a list of statistics? Survey results? Demographics? Are there a lot of numbers or percent signs on the page? Distill the special story from the data so that it shares a perspective. Make sure you are fact-checking everything, too.
One more thing to think about when assigning a goal to your content pieces comes from the Grande Guide to B2B Content Marketing (pdf). According to a survey of corporate marketers by Content Marketing Institute and MarketingProfs, success of a content piece is most commonly measured through these metrics: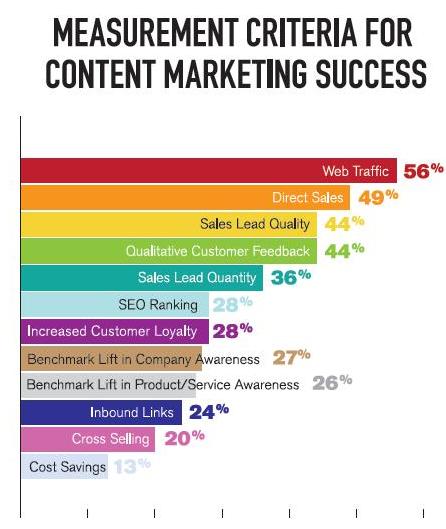 Web traffic: 56 percent
Direct sales: 49 

percent

Sales lead quality: 44 

percent

Qualitative customer feedback: 44 

percent

Sales lead quantity: 36 

percent

SEO ranking: 28 

percent

Increased customer loyalty: 28 

percent

Lift in company awareness: 27 

percent
For permission to reprint or reuse any materials, please contact us. To learn more about our authors, please visit the Bruce Clay Authors page.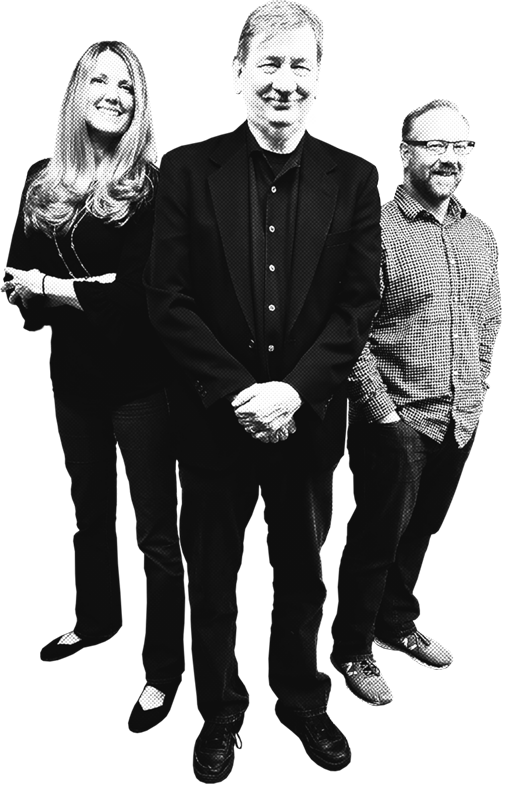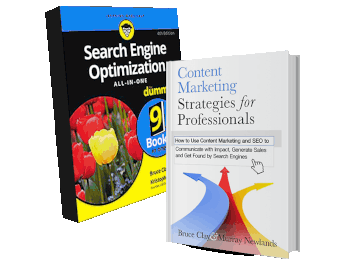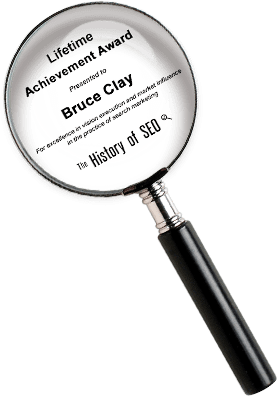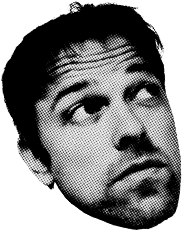 Serving North America based in the Los Angeles Metropolitan Area
Bruce Clay, Inc. | 2245 First St., Suite 101 | Simi Valley, CA 93065
Voice: 1-805-517-1900 | Toll Free: 1-866-517-1900 | Fax: 1-805-517-1919