Bruce Clay Blog : 5/79 : Internet Marketing Optimization
December 12, 2012
I've got half a bottle of cinnamon whiskey in the freezer and an empty carton of eggnog in the trash that says I'm due for an after-holiday detox.
The holidays and the beginning of a new year collide in a chemical reaction unlike the rest of the year. On the one hand you've got a guilt-free pass to give into your indulgences. Then, that passion does a 180 toward a fresh start and promises for a clean-running, new-and-improved self. The trick to a successful transition is a good detox.
Same goes for your website when confronted by a new year after the holiday season has passed. So, here's the detox program – a seven-step cleanse for your site's fresh start.
Read more of 7 Step Website Detox for After the Holidays.
---
December 10, 2012
Let's take look at some recent headlines focused on the inner workings of the mind, and the need for proper analysis of data. There are some interesting things happening at the intersection of marketing and psychology.
Congress voted to extract the word "lunatic" from federal law books last week.
In the new Diagnostic Manual of Mental Disorders (DSM-V) Asberger Syndrome is being replaced by Autism Spectrum Disorder.
Sensitivities run high, especially around heavily charged words. What words are you using, marketer?
Read more of Bad Science vs. Words that Work: Holiday News for Marketers.
---
December 5, 2012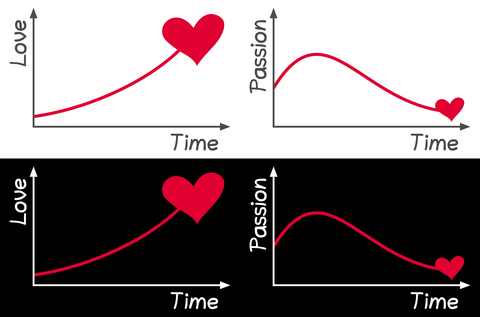 Five years ago I graduated from Notre Dame and started my first "real" job. About four years ago, it was clear to me that the corporate world was not everything I'd dreamed it would be. I simply was not cut out for cubicle life.
Since I started off as a bootstrapper myself, I learned a lot about video marketing from trial and error. Today, I'm going to share my lessons of video marketing, community and tips on how to make great videos for marketing when you don't have a giant budget.
Read more of YouTube <3 Calculus.
---
November 14, 2012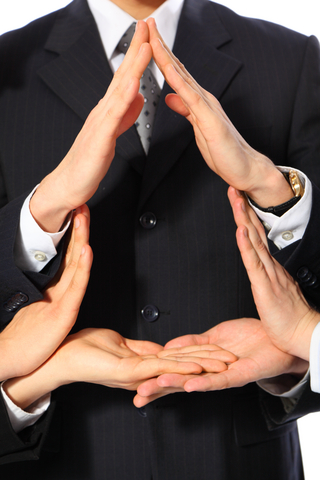 Moving is one of my least favorite and most favorite things to do all at the same time. First, you have the laborious process of finding that place you really want online. And then actually going to those places that make the cut just to find out that most of them don't meet your expectations.
And when you find "the one," you immediately get starry eyed, and think about all the possibilities that lie ahead – many of which are true, and many of which are expectations viewed through rose-colored glasses.
But when it comes down to it, the real purpose of moving is that you're making progress, you're embracing change and you're starting fresh, with new perspective.
All of those hopes, concerns, expectations and realities of picking up your things and moving to a new place are also what a lot of people experience when they choose a search marketing agency.
Whether it's their first time or their fifth time, each beginning brings a sense of positive change and a whole new set of expectations. So just like looking for a new place to live, taking the time to choose your search agency wisely is the key to happiness. Let's look at some of the things you can do before you start a new relationship with a search marketing agency.
Read more of Making the Search Agency House a Home: Moving to a Place of Communication.
---
November 5, 2012

Email marketing is alive and well, and is an important part of your company's content and communications strategy. When done right, email marketing is a seamless part of your digital marketing campaign, and continues to engage your customers long after that first conversion.
With SES Chicago around the corner, I wanted to chat with one of the upcoming speakers, Sundeep Kapur. I caught him at SES San Francisco this year, and I liked his approach to using data to personalize email marketing.
Sundeep is a digital evangelist for NCR Corporation, a global technology company that provides products like point-of-sale terminals, barcode scanners and much more. He specializes in converged channel marketing strategy, from direct marketing to social media. Sundeep is also a teacher, and dubbed the "Email Yogi," working with businesses across multiple industries to personalize and speak to consumers more effectively.
Sundeep and I sat down to chat about email marketing, and the conversation that follows is jam-packed with info on how email fits into the digital strategy, how to use transaction data to personalize emails, the future of mobile and email marketing, subject line optimization, campaign distribution times and much more.
---
October 19, 2012
You or someone you know is likely nursing a hangover this morning after a week in Vegas attending PubCon and its parties. I've got this impression of PubCon for being a fun-first kind of conference — its Vegas setting and annual poker tournament help. Yet as they say, work hard, play hard. A best-of show roundup from blogger and attendee Gil Reich reveals deep professional and intellectual insights shared at the conference.
Read more of 3 Qualities of a Message that Makes an Impression via PubCon and TED.
---
October 17, 2012
SEO Newsletter: The Growth Edition is hot off the presses. Another title we toyed with is "The How to Make A Site Better Edition." The articles contained within address website management at all stages of planning, building and maintenance. If you're launching, redesigning or rethinking a site, we point to areas where our experience suggests your site can improve.
Read more of SEO Newsletter: The Growth Edition, Available Now
---
October 15, 2012
Human interactions have a dual-nature. We seek deep affectations, touching others as well as being touched. At the same time, we embrace easy endorsements. Humans are motivated by an inner desire to have their presence seen and felt. Sometimes it manifests as piling in on the movement of a group. Other times a more intimate but more deeply felt connection is made.
Online, businesses play to this behavior by enabling user interactions across a range of intensities. +1s and likes should be implemented on a brand's content as it makes it easy for users to engage. Those interactions which require a higher investment from the user, like a phone call or a review, must also be wooed. There's no question that a business should provide for interactions on all ends of the spectrum when it comes to attracting user engagement online, but it does raise an interesting question about the nature of online interaction.
---
October 10, 2012

While other addictions are more dangerous to your physical health, it's hard to compete with Facebook as far as irresistible urges go.
A study conducted in Germany found Facebook to be as enticing as even the most primal desire, sex, and the most tempting substance, cigarettes. While Facebook's addictive nature may not be as physiologically demanding, succumbing to its pressure is more difficult. It's too easy to rationalize another visit to the network as harmless, and so we give in — over and over again.
Businesses can learn about what makes Facebook so addictive. Mimic some of Facebook's behaviors to draw users back for more.
Read more of Lessons from Facebook: How to Be Irresistible.
---
October 9, 2012
There's nothing better than conferences to get an understanding of what's on the minds of search marketers. And while I couldn't cover all the sessions (lack of additional hands and prevented me from doing so), I did cover some great topics including:
-What SEO metrics matter.
-What technical SEO metrics matter.
-Link building in a post-Penguin world.
-Introduction to schemas.
-Persona building.
-Optimizing your search career.
-Advanced keyword research tactics.
Since all of us are very busy, I thought a roundup of what you need to know from the sessions covered is in order. How about it?
---