Internet Marketing Optimization Archives - Page 5 of 133 - Bruce Clay, Inc. Blog
September 30, 2014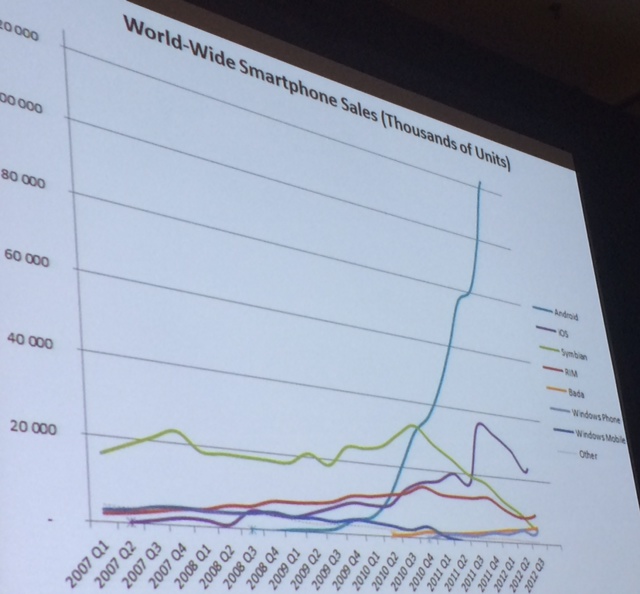 In this session at SMX East, speaker Erynn Petersen takes a high-level view of a future where we don't go to a phone or computer to get online, but rather all the devices and appliances around us are online. How will marketers gather data and gain intelligence when our cars, watches and even the dust around us are Internet enabled?
Read more in Marketing in the Age of the Internet of Things
---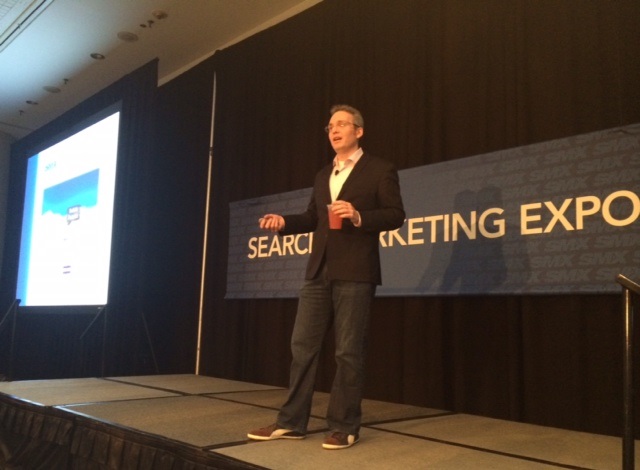 SMX speaker Kevin Ryan says that "a tool box does not a cabinet make," and so marketing automation technology should not "remove people so we can communicate with people better." In this SMX East session, Kevin's going to speak on a bad habit: focusing on the new, shiny new technology and neglecting the strategy.
Read more in Automation Does Not Equal Strategy.
---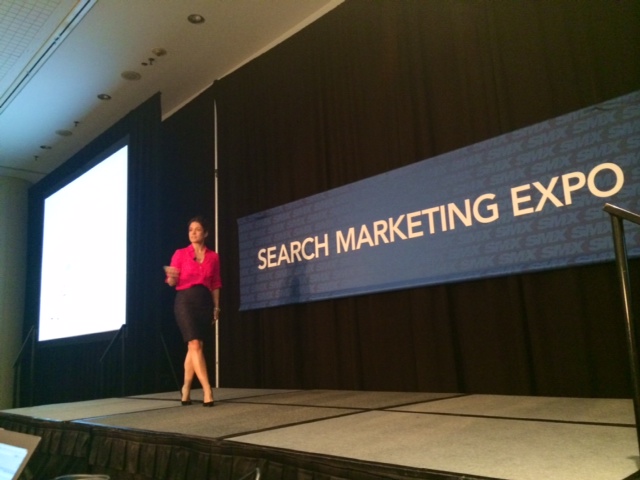 What is a brand and how are marketers in control of a brand? These are the questions she's been tackling this decade, because things have changed and brand is now a business driver. As such, brand should have it's own budget, it's own team, it's own conversation with the executives. Joanna Lord explains the best practices of what some better brands are doing. Marketers are in a position today to own, shape and share brands on our company's behalf.
Read more in The Future of a Brand.
---
September 23, 2014
There are Internet marketing lessons to be learned everywhere. Just ask Lisa Williams, director of digital marketing strategy at Search Discovery. The oft-cited marketer is gearing up to share her lessons on SEO and SEM in "Let's Work Together: How SEO & SEM Can Help Each Other" and "Key SMX Takeaways" at SMX East 2014. And marketer that she is, Williams sees marketing lessons in unexpected places … like the kitchen.
"Pretty much every time I cook I learn a lesson about marketing. For example, proper knife techniques require the right knife and lots of practice. If your technique isn't perfect, you can still get the job done, but the better you get at the technique the easier it becomes and the better the outcome. Also, that most great dishes start with great, fresh food," Williams said, explaining that the ingredients you start with — whether they be in Internet marketing or chicken soup — matter.
With a book coming out before the year's end and two SMX East 2014 sessions to prepare for (plus all that cooking), Williams still found time for an interview. Read on to discover her insights on SEO, SEM, relationship-building and more.
Read more of SMX East 2014 Speaker Series: Internet Marketing Lessons in the Kitchen & Beyond with Lisa Williams.
---
September 22, 2014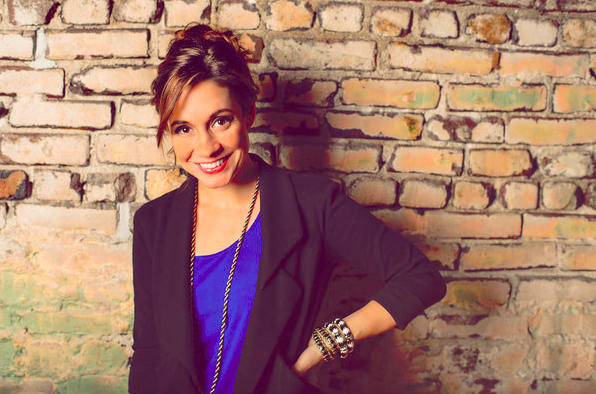 Joanna Lord has made a name for herself carving out marketing strategies at BigDoor Inc., moz and, now, Porch.com, where she recently signed on as vice president of marketing. Lord has a longstanding passion for all things involving Internet marketing, brand management and community growth.
She'll be speaking at Search Marketing Expo (SMX) East 2014 in "The Future Of A Brand" on Sept. 30 at 1:30 p.m. Come with tablet (of the digital or paper variety) in hand, because you will definitely want to take notes when Lord is onstage! Read on to discover some of Lord's thoughts on marketing and authenticity in this exclusive pre-SMX East 2014 interview.
Read more of SMX East 2014 Speaker Series: Joanna Lord on Authenticity and More #InternetMarketing.
---
September 16, 2014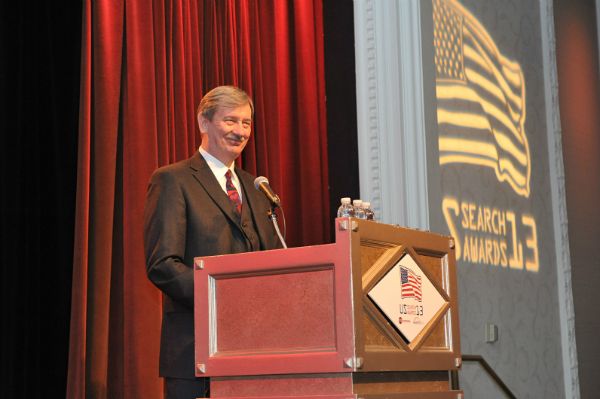 "And the award for 2014 Best SEO Campaign in the nation goes to …"
Bruce Clay, Inc. will proudly sponsor the Best SEO Campaign category at the 2014 US Search Awards on Oct. 8, 2014 during Pubcon Las Vegas at the Treasure Island Hotel.
Noted as the biggest celebration of search, PPC and digital marketing in America, the second annual US Search Awards honors and celebrates the innovative accomplishments of the most talented agencies and professionals across North America, and beyond, in 20 award categories acknowledging the best in SEO, PPC and digital marketing.
Read more of Bruce Clay, Inc. Sponsors Best SEO Campaign at US Search Awards at Pubcon.
---
September 4, 2014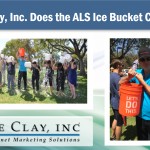 You knew this day would come. It was bound to happen one way or another. This is how it went down.
President of our long-time SEO client BenefitsCafe.com, Bruce Jugan, a board member of the ALS Association Golden West Chapter, nominated Bruce Clay and the "whole team" to partake in the ALS Ice Bucket Challenge. We're believers in the power of social media memes to accelerate awareness. Challenge accepted! Video and pics after the jump!
Watch Bruce Clay and the BCI crew do the #icebucketchallenge!
---
August 21, 2014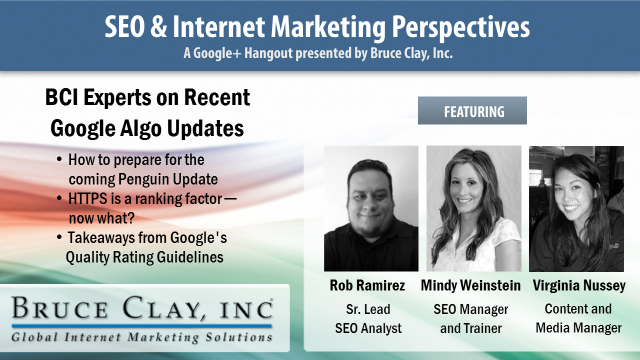 Do you have an action plan now that Google says HTTPS is a ranking signal?
Are you eager for the next Penguin Update?
Have you ingested the newest version of Google's Quality Rating Guidelines and integrated them into your optimization approach?
As web marketing professionals, Google keeps us on our toes, and August has been a busy month on the Google organic algorithm front. There's been:
A mini Panda update
Confirmed progress on a coming Penguin update
And a new ranking signal, SSL encryption
In this Hangout you'll hear what we're doing and recommending for our clients in light of the recent Google updates. Our SEO manager, Mindy Weinstein, and our senior lead SEO analyst, Rob Ramirez, video chat about those three big changes to Google's organic ranking algorithm and touch on takeaways from our reading of the 160-page Google Quality Rating Guidelines version 5. Listen to our conversation and read the highlights below in Hangout on Recent Google Updates: Panda, Penguin and HTTPS.
---
July 15, 2014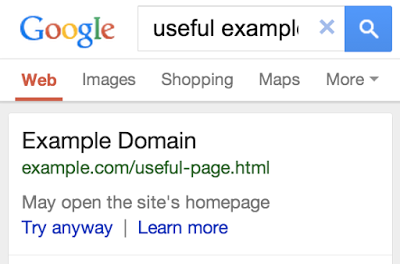 With mobile Internet usage at an all-time high, Google has been cracking down on websites with poor mobile experience. Mobile web design and user experience must be addressed as part of any effective online strategy.
The way a site handles traffic from mobile devices can directly effect that business's presence in search results. Just this month, Google announced it was adding a disclaimer beneath mobile search results that redirect smartphone users from the page they click on in the SERP to that site's home page. From Google's perspective, this disclaimer improves its mobile experience; meanwhile webmasters should be concerned if their mobile websites are ill-equipped to handle the growing number of mobile queries. The pressure is on for websites to provide a user-friendly mobile experience as the number of mobile queries surpassed desktop queries this year.
Read more of 8 Common Mobile Website Pitfalls to Avoid for SEO.
---
July 11, 2014

A few changes to the Bing Ads user interface are rolling out and we got a walk through of them earlier this week. If you're managing paid search campaigns on the Yahoo Bing network, expect to see these tweaks to your UI in the coming weeks.
Exclude 0-Click Terms in Search Terms Report
Bid Estimation Workflow Enhancements
New Delivery Statuses
Read 3 Enhancements to Bing Ads Manager Rolling Out Now
---