Internet Marketing Optimization Archives - Page 5 of 131 - Bruce Clay, Inc. Blog
March 19, 2014
Will Scott from Search Influence opens up the session by announcing that Google sucks …
Google treats small businesses as a rounding error in their economic equation. A strategy for local businesses is barnacle SEO: attaching oneself to a large fixed object and waiting for customers to float by in the current. Google says the most important thing in business is sincerity. If you can fake that, you've got it made.
Google has a weakness; they're a sucker for big "authority" sites:
YouTube
Yelp
Pinterest
Facebook
Houzz
YP.com
Read more of #Pubcon Liveblog: Local Search Hot Topics and Trends.
---
Peter Shankman invented a mailing list called HARO. And that wasn't new. People knew what a mailing list was when he started it. The only difference is he made it really hard to not read it. When he was building HARO he came up with four rules for running his business.
$300 billion was left on the table last year due to bad customer service. Consumers don't expect to be treated well. If you can be one level above crap you'll win. Following these four rules will cause you to provide good customer service.
First, some background on him. Peter was in grad school in Santa Barbara studying fashion photography until his financial aid dried up and he moved into his parents' basement in New York. He was hanging out in the Melrose Place chatroom on AOL. Two weeks later he was working in the newly launched AOL newsroom. While working there he learned two lessons.
Read more of Pubcon Liveblog: Peter Shankman's 4 Rules of Customer Service and Social Media.
---
March 18, 2014
Dr. Cialdini has changed the way business is done. Principles of Influence have come to be the measuring stick on which business decisions are made. Considered among the top business and marketing book lists. He has taught at Stanford's business school and Harvard's government school. He is the most cited social psychologist in the sphere of business.
He's going to talk about 2 things:
•Persuasion
•Uncertainty
One is good for moving people in our direction, while the other is not. Uncertainty is a time when people freeze and want clarification before moving forward. So how do we persuade people that now is the right time and that what we suggest is the solution?
There's a challenge in that you may not know the exact merits that would solve the particular problem a consumer is facing. However, Dr. Cialdini can tell us the best way to present the information so that they open their ears and minds to the offering that you are presenting.
Read more of #Pubcon Liveblog: Keynote — Robert Cialdini, Author of "Influence".
---
March 17, 2014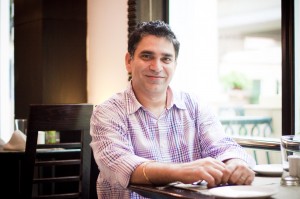 SEO in India is headed in the right direction, according to Siddharth Lal, managing director of Bruce Clay India — "there is a hunger to get to the right knowledge," he said.
"With Google tightening the screws on spam, SEOs who really know what they're doing are coming into the limelight," Lal said. "In years past, people could do link building and directory submissions and rank — but that doesn't work anymore. The focus is starting to shift to strong site architecture, page rank transfer and quality content — things that Bruce Clay Inc. has been doing right since the beginning."
In years past, Lal observed a "lack of understanding in the (Indian) market about the quality of work and level of work that is required" for SEO. Now, however, SEOs in India are looking beyond link building, as evidenced in the fact that the recent SEOToolSet Training in India was sold out.
Read more of SEO in India 2014: 'A Hunger to Get to the Right Knowledge'.
---
March 12, 2014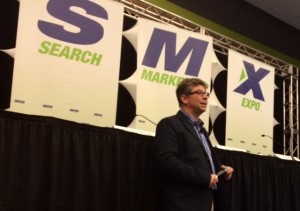 We're here at the evening forum. Danny doesn't have a presentation or agenda; he walks around and talks. Everyone here may be called upon to participate. We're going to hear the assorted issues that the assembled community is experiencing.
Question: If you have $500 to spend on marketing, where would you spend it? Context is small non-local brand.
Danny: First he'd make sure there's a website. A lot of small businesses don't even have that. Spend some of that money on your own domain name (instead of somesite.tumblr.com). He's spend some time educating himself on SEO. He'd read Google's own SEO tips guide. You never go wrong starting off with the things Google's recommending. He'd spend time opening social media accounts on Facebook, Twitter, Google+ and possibly LinkedIn. If it was a location-based business he'd make sure he had a Google+ Biz page. As part of the SEO process he'd spend time understanding the key terms for his site. AdWords might be good to dip into to get a sense of the kind of traffic coming from those terms, but he'd probably spend more time learning about organic.
Read more of the questions SEOs are asking today in #SMX Liveblog: Evening Forum with Danny Sullivan.
---
March 11, 2014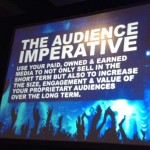 Don't let social media make you blind to the sustainable online marketing power of email. In this 25-minute mini-session Jeff Rohrs, author of "AUDIENCE: Marketing in the Age of Subscribers, Fans & Followers" discusses the future landscape of email marketing and why you need to consider your audience a prime asset.
Read more of Email Marketing & The Audience Imperative (#ms5) — SMX Liveblog
---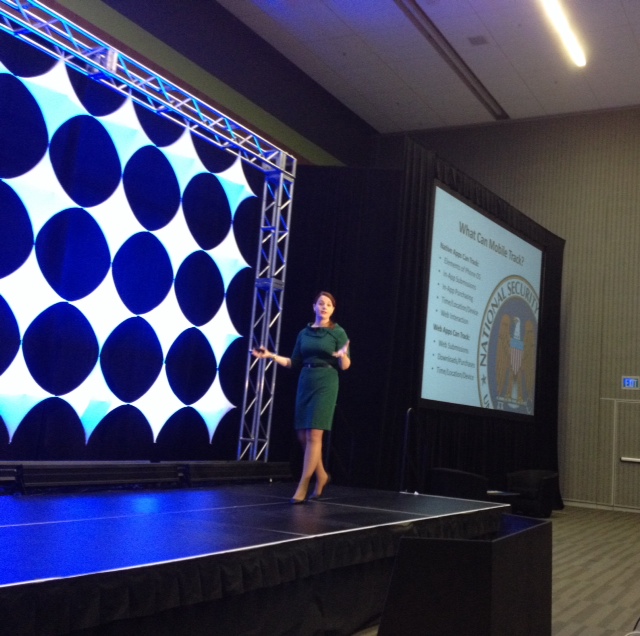 Mobile devices like smartphones and iPads are cheaper, faster and more accessible than ever. For marketers this means a major shift in the way we conceptualize, approach and actualize online and offline marketing strategy will soon be in order. In this 25-minute #SMX West session MobileMoxie CEO Cindy Krum will discuss the future of mobile marketing with a specific focus on the importance of cross-device compatibility and big data.
Read more of #SMX Liveblog: The Coming Paradigm Shift In Mobile Marketing (#ms2).
---
March 5, 2014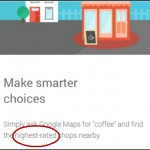 The local search algorithm is so complex that a good local SEO has to look at almost every aspect of the business's marketing, from the website and ads that the business controls to external citations, links, social media, online directories, and more. Customer reviews and ratings are essential items in the SEO's tool belt, especially when optimizing local businesses.
Ratings and reviews hugely impact conversions by increasing the trustworthiness of a search result. But recent innovations in search engines, such as the latest Google Map Search layout, have created new reasons that SEO-minded local businesses need reviews and ratings.
This article draws from a conversation between some of the most respected marketers in the local SEO field. Focusing on why customer reviews are important today and how to do them right, here are 12 tips for getting reviews in a way that's search engine friendly and SEO-approved.
Read more about Why Local Businesses Need Reviews & 12 SEO-Approved Ways to Get Them
---
February 25, 2014

We're two weeks out from SMX West San Jose. For those in attendance, we're sharing the Bruce Clay, Inc. schedule here and hope our paths will cross at some point between the expo hall, conference sessions and networking events.
If you haven't yet registered but plan on attending, get 10% off the cost of any pass and/or workshop by registering with code BRUCECLAYSMXW14. If you won't be at the show, we'll be delivering the show to you with liveblogged reports on the BCI Blog from the sessions listed through the click.
Read SMX West 2014: Liveblog Schedule and Where to Find Bruce Clay.
---
February 20, 2014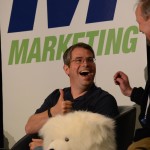 It can be lonely living in a world where the majority of folks immediately zone out when they hear the words "algorithm" or "Excel." It's hard trying to explain to your husband who Matt Cutts is and why he matters. And it can feel downright isolating always having to turn to online peers for strategy feedback because the people sitting around you have no idea what it is you do.
All that to say, there's real value in spending three whole days immersed in a world where everyone understands you.
For comic book fans it's Comic-Con; for roller derby girls it's RollerCon; for search marketing professionals it's industry events like SMX and PubCon.
Read Should You Attend a Search Marketing Conference in 2014? to learn more about why we think attending a search marketing conference is never a waste of time.
---