Google Archives - Bruce Clay, Inc. Blog
November 2, 2016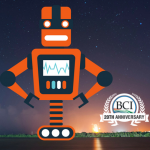 Need more input? Like Johnny Number 5 eats the Encyclopedia Britannica in the 1986 gem "Short Circuit," as optimizers we are constantly looking for more input.
Google Analytics tracking codes are one way we can track how recipients are interacting with our content.
Also known as UTM codes, tracking parameters or custom campaigns, Google Analytics tracking codes are custom tracking parameters that communicate granular information about how visitors interacted with your calls to action to arrive at your owned properties.
This guide describes:
• When to use a tracking code
• How to format a tracking code
• Favorite tools for building UTMs
• 7 essential guidelines for formatting tracking codes
Read How to Build a Google Analytics Tracking Code.
---
October 11, 2016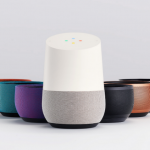 Google's recent debut of Google Home — and the impact it will have on search — has kept my mind reeling all week. I haven't been able to shake this sense that we are on the cusp of a real change in the way that people interact with technology. (It's also one step closer to the Star Trek computer Amit Singhal wants to make reality.)
Find out how Google Home will deeply impact our interaction with search engine results pages (SERPs) and, subsequently, digital marketing strategy.
Read How to Optimize for Google Home NOW #OKGoogle.
---
September 26, 2016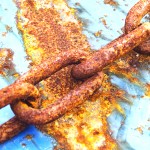 The search engines' disavow links tools are needed in today's link penalty environment. As with all powerful tools, they come with questions about proper use and concerns for abuse. It doesn't help that site owners have no insight into disavow data held by Google and Bing. As is often the case, SEOs have become comfortable with the unknown.
Are you at risk for a Penguin penalty? What about in the next update?
Are you a victim of negative SEO? Are you sure?
How do you know if you have backlinks that others have disavowed?
Would you like to know if another site has disavowed your pages?
On Monday, June 1, we announced the launch of our DisavowLinks service, a new tool that complements and brings transparency to disavow data. Shared at SMX Advanced, the crowdsourced tool was buzzed upon as it provides the search marketing community with much-needed balance to data ownership. Read more about the DisavowLinks tool.
In the meantime, let's talk about the whys, whens and hows of the search engines' tools for disavowing links. For steps on disavowing links with both Google and Bing, read the complete disavow link guide.
---
September 7, 2016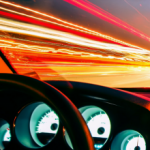 If you care about the ROI of your website, you know the importance of mobile page speed.
Google has pushed its major speed initiative, Accelerated Mobile Pages — AMP for short — hard over the last year. As AMP features and specifications evolve, marketers can capitalize on improved UX and ranking opportunities by staying up to date on AMP.
Here's your primer on the AMP opportunity. We outline:
Read The CMO's Guide to Accelerated Mobile Pages.
---
July 14, 2016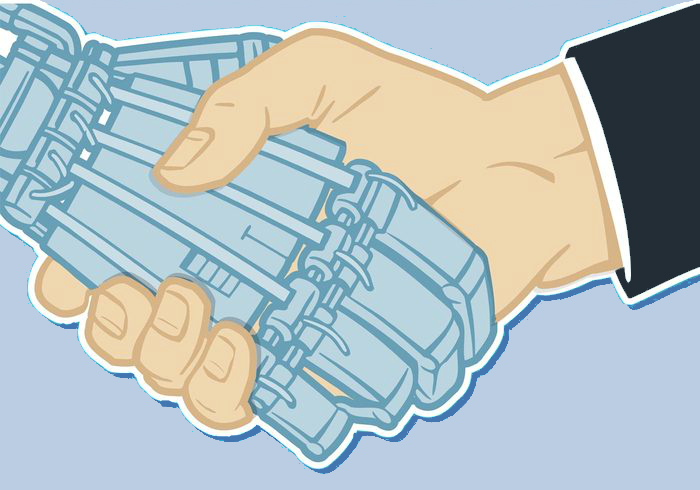 When you search, do you find exactly what you're looking for the first time?
Have you ever used advanced search filters to find everything the engine knows about a specific subject or website, efficiently?
If not, it's time to raise your search-fu skills. There's a better way to search.
Get familiar with advanced search operators, search engine commands that will help you can find what you're looking for faster.
Read the Guide to Bing, Yahoo & Google Advanced Search Operators.
---
July 7, 2016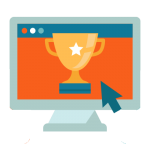 "Something our clients ask us often is, 'How do you prioritize your local SEO efforts?' There's so much to do, especially considering you have to do all the traditional search things and then all the local stuff as well. It can be really daunting and a really expensive challenge. This report is for anyone who needs to make those prioritizations." — @DanLeibson
Enter the 2016 Quantitative Local Search Ranking Factors study. This mammoth, data-crunching undertaking to analyze 100+ factors across 30,000 businesses was conducted by Local SEO Guide and Places Scout all toward the goal of figuring out how local businesses can rank better in Google.
Read on for the top three things to do today to get more in-store visits from local search.
---
June 23, 2016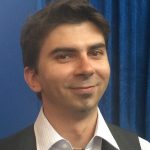 The Ask Me Anything session with Google Search is always an SMX highlight. The audience is full of digital marketers eagerly waiting to hear what Google Webmaster Trends Analyst Gary Illyes will reveal in the AMA with Search Engine Land and Marketing Land Editor Danny Sullivan. Read on for this Googler's statements on RankBrain, Google Assistant, Penguin, Panda and more! Get the story!
---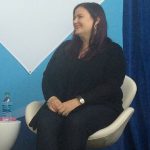 The Google Quality Raters Guidelines offer unique insights into what Google sees as high quality and what it doesn't. Leading digital marketing ladies Jennifer Slegg, Ruth Burr Reedy and Jenny Halasz have all studied the Quality Raters Guidelines extensively and are here to share their insights on this once-classified Google document at SMX Advanced 2016. Read the liveblog!
---
June 22, 2016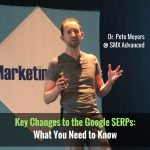 "If you don't believe by now that we aren't serving 10 blue links, I don't know how to help you."
Amen, Dr. Pete, amen! It's 2016, and the days of 10 blue links are long gone. The SERP is rich, dynamic and ever-changing. Moz's marketing scientist, Dr. Pete Meyers, takes the SMX Advanced 2016 stage to overview recent key changes to the search engine results pages that we need to keep in mind as we make SEO magic.
Read more of Key Changes to the Google SERP: What You Need to Know Mid-2016.
---
June 9, 2016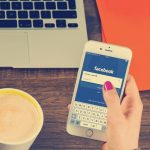 Are you evaluating the many social media networks and aren't sure which would return the most benefit for your investment if you were to build an active presence for your business?
With so many choices, kicking off social media marketing can be overwhelming. To help you choose the best fit social networks for your business, we're shining a light on:
• The primary user base of the most popular social networks
• What brands are doing to find success marketing on each
• Guidelines for determining if your business could be a good match for marketing, branding, community building or customer service on each platform
• And any special considerations to be aware of that engagement on the platform may require
These are the six social networks covered here:
• Pinterest
• Instagram
• Google+
• LinkedIn
• Facebook
• Twitter
Read Which Social Media Networks Should Your Business Invest In?
---