Google Archives - Bruce Clay, Inc. Blog
October 2, 2015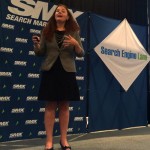 Google Now continues to grow and adapt to the way people search, and it's important for search marketers to keep up. In this Day 1 SMX session, Cindy Krum covers these changes and what it means for marketers.
Our Liveblog is up.
---
October 1, 2015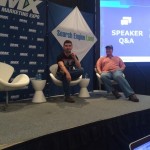 Google and Bing are on the same hot seat as SMX East attendees get to ask them anything. Our Liveblog covers this insightful session with Bing's Duane Forrester and Google's Gary Illyes and reveals big news about the latest Panda update from Gary.
Read our Liveblog Now.
---
September 22, 2015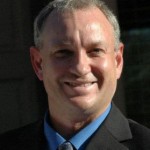 BLE technology, including Apple's iBeacon and Google's Eddystone — while most digital marketers have heard of it, have they harnessed it? Media Wyse CEO Casey Markee is speaking about the technology powering location-aware marketing next month at Pubcon Las Vegas.
Markee joined me for an interview on all things BLE this morning, starting off with the most important question: just what is this technology? From there, we looked at how BLE technology that makes location-aware alerts and offers possible, fits into the big picture of digital marketing, plus took a look at specific examples and case studies, and where the line between helpful and intrusive may be when it comes to beacons.
Check out the entire interview and/or read along here.
---
September 14, 2015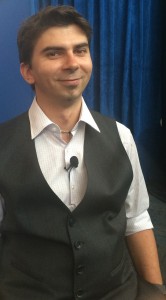 Google Webmaster Trends Analyst Gary Illyes joined Bruce Clay for a candid chat about topics vital to SEO, including content for mobile, Gary's dream of a world where everyone employs HTTPS, and the reality of the Phantom updates — plus plenty of talk about penalties and algorithm updates.
Here are key highlights right off the bat:
Panda updates will come slow with refreshes and Penguin updates will happen in real time
HTTPS can be seen as a tiebreaker between otherwise equal sites
Phantom was a core algorithm change
Google considers Panda part of the core algorithm now and does not think of it as a penalty
We are "months away" from the next Panda update
Watch the entire interview and/or read the transcript!
---
August 10, 2015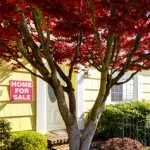 Google local results shifted in two significant ways that local businesses and home service providers should take note of.
1. Fewer local organic results display on the first page.
Where last week seven local results were shown next to a map for a local-intent query, this week we see only three organic local listings by a map. As a result, local businesses ranked beyond the top three have no organic visibility.
2. Google is testing a new search ad format for home service providers.
Google is beta testing home service ads. To be included in this coveted space, service providers must meet the most stringent qualifications for advertisers yet, including background and license checks, online reputation checks and mystery shopping checks.
Read about how the changes impact local SEO.
---
July 15, 2015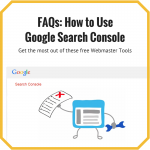 Whether you're new to Google Search Console (formerly called Google Webmaster Tools) or have been using it for years, you might have a question or two about its functionality and capabilities. In this article we answer some of the most frequently asked questions about Google Search Console from our readers as well as some additional ones that we hope will make using the tools easier for you. Get your answers and learn how to use the Google Search Console.
---
June 5, 2015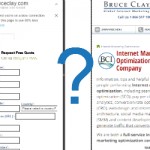 In April, around the time of Google's "Mobbilegeddon" mobile ranking update, the search engine announced another mobile optimization in testing. Via the Webmaster Central Blog, Google said they'd "developed a way to optimize pages to be faster and lighter, while preserving most of the relevant content." In other words, if you don't optimize your site so that it loads quickly for mobile devices, Google will try to do it for you.
Called transcoding, Google says it's a feature intended to help deliver results quickly to searchers on slow mobile connections. Google's early tests show that transcoding returns pages with 80 percent fewer bytes and 50 percent faster load times. Indonesia has been the staging ground for early field tests, displaying transcoded sites when a mobile searcher is on a slow connection, like 2G.
Sounds cool, right? Now website owners and SEOs don't need to worry about optimizing sites to be fast; Google is going to do it for us! What a magnanimous thing for Google to do. Except that there are a couple of reasons that this should give developers and webmasters pause.
Read about the pros and cons of Google's new low bandwidth transcoder.
---
June 3, 2015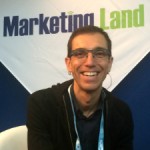 Jerry Dischler, who heads AdWords, is full of contagious energy as he gears up to talk about what's working and what's not in search ads and AdWords in this morning's keynote conversation. Whenever there's a Googler onstage, the crowd is packed and this session is no exception.
Everyone wants to know the latest news in paid search, and Dischler won't disappoint as he delves into topics near and dear to search marketers hearts, including:
How advertisers can capitalize on the opportunity of Micromoments
The future of text ads and buy buttons
Advances in attribution models
And how marketers are marrying online and in-store strategy
Facilitated by Search Engine Land Editor Danny Sullivan and Search Land Paid Search Correspondent Ginny Marvin, the keynote conversation transpired as follows. Read the liveblog coverage of a Keynote Conversation with Google AdWords VP Jerry Dischler.
---
June 2, 2015
April 21, 2015 arrived with a bang. Google announced it was the day that mobile-friendliness would officially be a ranking signal for Google mobile search results. That day, dubbed "Mobilegeddon," wasn't the the day search marketing changed, however. Improving a website's experience for mobile users has been an SEO mission a long time in the making. SMX Advanced speakers, including a Google representative, share thoughts on improving a site in light of Google's mobile-friendly update.
Read the liveblog coverage of the SMX Advanced session Mobilegeddon! Surviving Google's Mobile Friendly Update.
---
May 27, 2015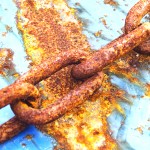 The search engines' disavow links tools are needed in today's link penalty environment. As with all powerful tools, they come with questions about proper use and concerns for abuse. It doesn't help that site owners have no insight into disavow data held by Google and Bing. As is often the case, SEOs have become comfortable with the unknown.
Are you at risk for a Penguin penalty? What about in the next update?
Are you a victim of negative SEO? Are you sure?
How do you know if you have backlinks that others have disavowed?
Would you like to know if another site has disavowed your pages?
On Monday, June 1, we announced the launch of our DisavowLinks service, a new tool that complements and brings transparency to disavow data. Shared at SMX Advanced, the crowdsourced tool was buzzed upon as it provides the search marketing community with much-needed balance to data ownership. Read more about the DisavowLinks tool.
In the meantime, let's talk about the whys, whens and hows of the search engines' tools for disavowing links. For steps on disavowing links with both Google and Bing, read the complete disavow link guide.
---