Local Archives - Page 3 of 6 - Bruce Clay, Inc. Blog
March 13, 2012
In 15 years, Andrew Beckman and his team at Location3 Media have seen a lot happen in the interactive marketing industry. As a regular SES conference speaker, Andrew aims to share his knowledge of Digital marketing with attendees eager to know what to do to boost business through the tools of technology.
At SES New York next week, Andrew will be speaking at the session Local Myth Busters – Local Optimization Facts Proven or Debunked, which promises to deliver hands-on tactics for local listing optimization and local SEO. I asked Andrew to give me a preview of what his session will entail.
Read more of Local SEO Q&A with Andrew Beckman.
---
February 28, 2012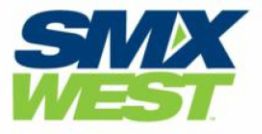 This session talks about the success of local SEO and gaining an edge beyond the typical local search tactics. This is my first liveblogging session for Bruce Clay, Inc. here at SMX West; trying to capture as much as possible for you. Please excuse the typos — these guys talk fast!
Read more of SMX West 2012: Hardcore Local SEO Tactics .
Mike Ramsey of Nifty Marketing kicks it off.
Speaking on on-site local SEO tactics
1 year ago you could rank without it. Not today since the blended results. On-site is the new king. It does 3 things:
Helps Google Places
Organic ranking
Increase conversions
Read more of Hardcore Local SEO Tactics – Driving Online & In-Person Traffic.
---
December 12, 2011
Audience: In-house marketers
Estimated reading time: 5 minutes
Recently, I asked how you boosted your in-house Web marketing this year. It was a follow up question to the post I wrote in January 2011 on tactics to apply for the coming year.
This week, we'll cover the second part of the original January post, "3 Ways to Boost Your In House Marketing in 2011: Part 2."
First, we'll do a recap of some of the tips I offered for 2011 in the areas of local, social and conversion optimization. Then, I'll provide a compilation of some of the resources we've offered over the year to help you in those areas.
Read more of How Did You Boost In-House Marketing This Year? (Part 2) 2011 Recap on Tactics.
---
November 8, 2011
Welcome back to our PubCon liveblog coverage. We're about to get jiggy with Google Places optimization. Brian Combs of Ionadas Local is presenting for us. He promises us there will be no more Charlie Sheen references from this point on.
Read more of #Winning with Google Places — PubCon Vegas.
---
Dear Vegas, even though Night 1 of PubCon kicked my butt, I have three more days and nights to prove that you're not all that. First liveblog session of the morning and I got my fingers warmed up on my Starbucks and am ready to talk local search rankings.
Read more of Local Search Rankings — PubCon Vegas.
---
September 19, 2011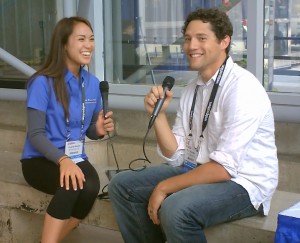 Last Thursday we posted a new episode of our SEM Synergy podcast, this one from SMX East in New York City. While I wasn't able to post about it here on that day (I was knee deep in the final day of liveblogging), the show was mad groovy for several reasons and definitely warrants a […]
---
September 15, 2011
Greg Sterling, our mod, says SoLoMo is an amorphous category and can be difficult to discuss as it's always hanging. 50+% of people access social media sites through handheld devices. Social and mobile are connected, and local is where all transactions happen — people use mobile to navigate the world at their fingertips. The three […]
---
Dan Hess @dealradar starts us off. Local Offer Networks has experience with data they use to serve major media companies. Massive growth of local offers continues. Prediction: in U.S. alone, 3 billion gross revenue from daily local deals. New competitors are entering the space faster than those falling out. The total offers published is climbing […]
---
September 13, 2011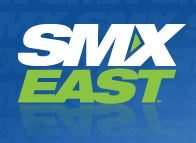 Here's another session revived as a favorite from SMX Advanced. However, since the last time these presenters spoke, lots has changed in the local search arena.
Today's speakers are Mike Ramsey (@niftymarketing), Matt McGee (@mattmcgee) and Will Scott (@w2scott).
We're about 5 minutes into the session and I lost everything I'd typed. The joys of liveblogging! I'll try to dive right in and also fill in lost info…
Read more of SMX East 2011: Hard Core Local SEO Tactics.
---
September 8, 2011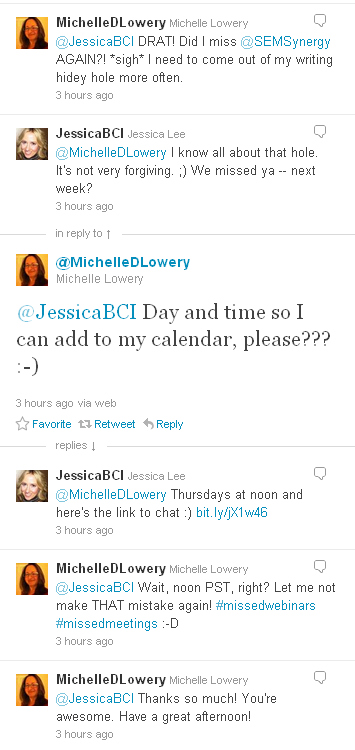 Another week, another SEM Synergy to dissect! If you'd like to hear today's show where we mull over the power of infographics and nibble on local biz Digital marketing food for thought, have a listen over at SEMSynergy.com. With the show available for streaming and podcasting (we're on iTunes!) it's never too late to enjoy the smooth search croonings of Bruce and crew navigating the airwaves.
Read more of Local Focal Fun You Missed ━ SEM Synergy Extras.
---