SMX West 2012: Hardcore Local SEO Tactics
This session talks about the success of local SEO and gaining an edge beyond the typical local search tactics. This is my first liveblogging session for Bruce Clay, Inc.  here at SMX West; trying to capture as much as possible for you. Please excuse the typos — these guys talk fast!
Mike Ramsey of Nifty Marketing kicks it off.
Speaking on on-site local SEO tactics
1 year ago you could rank without it. Not today since the blended results. On-site is the new king. It does 3 things:
Helps Google Places
Organic ranking
Increase conversions
Do all that and angry birds are going to be sad because there isn't enough time to play at work. You'll be answering the phone.
Google Place tips:
URL: Single location, point to your home page
5 categeories – build webpages for each category. This is the only way to get 2 listings in blended – one in organic, one in blended
Multiple location pages – build landing pages for each location in your site and use that in Google Places
Title tags and descriptions:
50 companies, 76% had their city and location in title tag, 82% had keyword/category in title tag, 78% listed busiiness nae in title tag
What Mike recommends:

main keyword + location | business name  | more keywords
put phone number in description, becomes click to call action on phones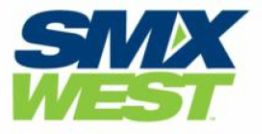 Call to Action:
Most common missing element on websites
Make it BIG enough to matter. Make call to actions with phone and form compatible. Must have form as well as phone.
Never stop testing your call to actions Easier to get leads from traffic you already have  than to double your leads by doubling your traffice
NAP + MAP
Name, addresss, phone
Would like to see more custom Google map, google maps, click on myplaces and create a map. you can upload logos, and more.
NAP can be properly coded in both Schema and hCard on a site.
Correct markup could be a factor in getting  a map +box on your organic listing
KML File and Geo sitemap
geositemapgenerator.com
KML gives latitude, longitude to Google
Upload to root directory and point to it in Webmaster tools.
KML data could be a factor in getting Landmark Status in Google Maps
Add your geo sitemap + kml file to your site sitemap to guarantee that Google finds it.
IMAGES
Use images of your staff
Images of your location and vehicles
Service or product
Imagery hits on who you are, what you do, where you are
Test images effect on conversion
TRUST SYMBOLS
national
Industry
Local like BBB
Add reviews in hReview format, rich snippets only for now for individaul reviews. only way to get 1 testimonial to show up in rich snippet format
Testimonials are not as trustworthy as 3rd party reviews, increase click thru rate as they show in SERPS
Test all markup with rich snippetstesting tool
Google+ integration for Places
Starting to tag your profile with your Google Places, add rel author tag to your author page and then link to Google + from author page, and linked from G+ to author page.  Only show up on Google Place page that uses your website's title and description tag.
Thomas Ballantyne of Bulwark Exterminating – The pest control guy
Online Reviews
How to get reviews?
You can't fake reviews. He showed 11 fake reviews on Yelp from the same reviewer, exact same text. Got by Yelp's spam filter.
Fake reviews are easy.
@Bulwark_ext's customer satisfaction score went from 94% to 97% recommended after asking for online reviews. They simply asked technicians to ask for reviews. Bumped them up 3%.
Site traffic increased by 40% after review getting
Direct correlation between review count and customer referral rate.
When a customer gives you a review and they will most likely recommend you.
Strategy:
Don't suck
Ask for reviews
Make it easy – Showed web page he uses on his site that has links to all review sites
Pay for reviews advice
From Google: "Don't offer or accept money or product to write reviews"
Which do you believe:
I am a really good kisser
I hear he is a really good kisser
I have kissed him and he is a really good kisser
I am the head cheerleader and he is a good kisser. He paid me to say this.
Google and Yelp remove REAL reviews.
Bad reviews can be good for you.
64% became advocate initially but 36% became advocates after a solution was made. So learn from your bad reviews and make it better!
Start offline. Hunt them down, Call them up.
Fix the problem
Ask them to update their review
If you cannot find them offline then make a polite response online and invite them to contact you so that you can resolve the problem.
If you are not going to be polite then don't respond.
Reviews make marketing online easy! Also gets better staff.
Chris Silver Smith – Argent Media
Local Citation Development
Ranking factors
Relevance
Keywords in business name
keywords inclassic website SEO
Business category match
Distance
Radius of distance from city centroid
City/zip outline regions
User's geolocation (IP address/ cellphone)
Prominence
Relative popularity of that biz in relation to others in that space
PageRank
Mentions of citations
PlaceRank – popularity of location, biz located in a highly popular location may be more popular than one in the rurals
What are citations?
Business name
Street address
Telephone number
Links
Mentions of URL
Good Citation Sources
Online directories
local newspapers that have business directories
vertical directories
Go to competitors Place page to see what citations they have and get there too
Unorthodox citation sources
Wikipedia articles (business, building, shopping center, founder) You need to be noteworthy enough to get here, or maybe your location is historical, or the founder or prominent employee is well known enough.
Wi-Fi hotspots can get you in Wi-Fi directories
Geo-cache locations
National register and state historical marker locations
Chambers of commerce sites
Pressed penny machine can get you in a hobbyist directory
ATM locations can get you listed
Integrate a weather monitoring station
Specialty directories (expanol, Chinese, Jewish, Christian, Greek, etc.)
Write a book, mentions of location in books can show up
Host weddings or charity event at your business can get you mentioned on wedding websites
Offer special discounts to local groups can get you listed in their newsletters, websites
Check-ins can be a ranking factor beyond just a citation, helps to differentiate popular from non-popular
Source for location popularity indicators – Wikipedia, perhaps a place with more Wikipedia articles is more popular and may rank higher
Associate yourself with local events, festivals, community activities
Manish Patel, founder Where 2 Get It
Manish does local SEO for national brands
Challenges for that space are:
Understanding the local ecosystem, mobile/social still an afterthought
Business assumption – ranking well for branded terms
Quality/Consistency of local data
Analysis paralysis

Likes, fans, +1, searches, CTR, KPI's, events actions and so on
You need to think of yourself of a broadcaster.
You must push out far and wide – website, mobile sites, display ads, Facebook, Foursquare, Twitter, etc.
Understand consumer path to purchase – Search, Find, Actions
Local Facebook integration

Facebook referrals accounted for more than 15% of traffic to individual store location pages for National QSR
Other social Network Integration

Pinterest – put pin on pages you control

Back and forth linking
Mobile optimized
Key challenge #2 – No need to defend my turf; assume we rank well for brand
Need branded local long tail
Local microsites – 1 per location with these pointing to it:
Gogole places
Yelp
Adwords campaign
Local landing page
FB likes
Display Ads
Google Searches
Mobile searches
Key challenge #3: quality and consistency of the data
Prescribe the pain
Random SERP
Pull ranking reports
Show social reports and audits with bad data
Data Acquisition and Cleansing
Syndication
Infogroup, Acxiom, Localeze, Navteq
Local directories, car navigation
Syndication and claiming challenges
Limited resources $$ time
Format location files to each search engine unique needs
Manual work still required
Key Challenge #4: Analysis Paralysis
Give basics such as Google Place reporting that Google provides, gives value to client and convinces them they need to do it
Show visits by channel – mobile, place page, etc.
Local search market share – Google, Bing, etc.
Plot data on map.
That's it. I know there are holes here as it's hard to capture it all, and I apologize for that. But hopefully you gained something.
Posted by Kathy Long on February 28th, 2012 at 10:35 am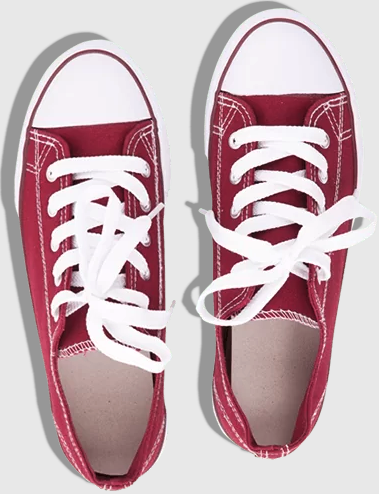 Still on the hunt for actionable tips and insights? Each of these
recent SEO posts
is better than the last!
Bruce Clay
on March 31, 2021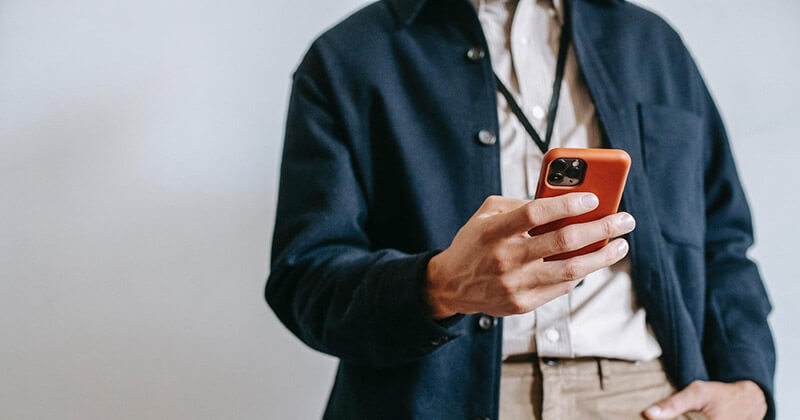 Bruce Clay
on March 23, 2021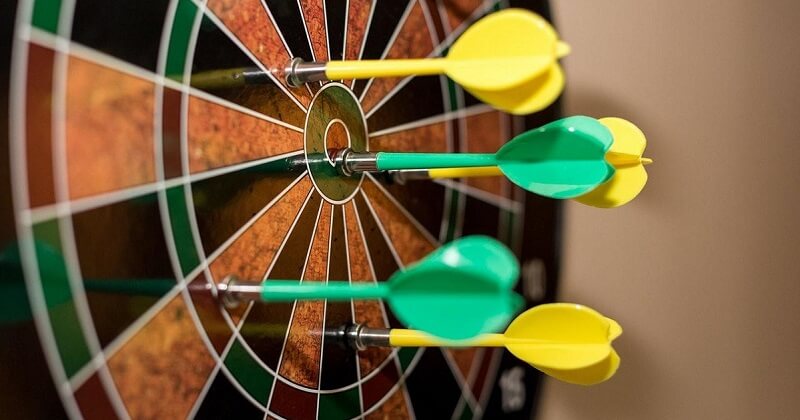 Bruce Clay
on March 16, 2021