Local Archives - Bruce Clay, Inc. Blog
November 29, 2017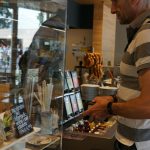 The good news: Showing up in Google's search engine can be extremely beneficial to your local business.
The bad news: Google doesn't care if you rank high or low. It cares only that there are quality results that answer the query to the total satisfaction of the searcher.
So the pressing question is, how do you rank higher on Google Maps and Google local search results? Improving your local search rankings is possible, and the results are very real. A Google study found that:
4 in 5 consumers use search engines to find local information.
50 percent of local smartphone searches lead to a store visit in less than a day.
18 percent of local searches on a smartphone result in a sale within a day.
If you're asking, "How does Google local search work, and how can I rank higher in local search?" then read on … this local SEO checklist is for you!
---
December 12, 2016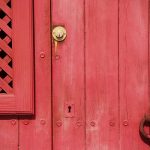 Imagine a search engine results page with four paid ads at the top and three more sponsored local listings in the Local Pack.
That's seven ads at the top of every page.
That's where we're headed with Google Home Service Ads.
In fact, you may not even recognize Google's local search listings in a year's time as Home Service Ads expand through the local pack and new regions.
Home Service Ads are available for locksmiths, plumbers, house cleaners, handymen and electricians in the Bay Area, Sacramento and San Diego. If that doesn't include your business, do you need to be paying attention? Absolutely. Paid inclusion is a reality and it's only a matter of time before it rolls out to all local businesses.
Read why home service ads will affect SEO, straight from Bruce Clay.
---
July 7, 2016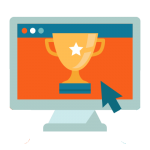 "Something our clients ask us often is, 'How do you prioritize your local SEO efforts?' There's so much to do, especially considering you have to do all the traditional search things and then all the local stuff as well. It can be really daunting and a really expensive challenge. This report is for anyone who needs to make those prioritizations." — @DanLeibson
Enter the 2016 Quantitative Local Search Ranking Factors study. This mammoth, data-crunching undertaking to analyze 100+ factors across 30,000 businesses was conducted by Local SEO Guide and Places Scout all toward the goal of figuring out how local businesses can rank better in Google.
Read on for the top three things to do today to get more in-store visits from local search.
---
March 1, 2016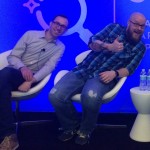 Got questions about local search optimization? The speakers on this SMX West 2016 panel have answers. Discover the latest local SEO strategies that Greg Gifford, Casey Meraz, Adam Dorman and Chris Silver Smith are wielding. Check it out here!
---
October 14, 2015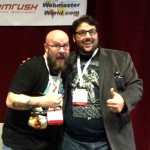 The automotive industry is incredibly competitive when it comes to search engine marketing. To rise to the competition requires in-depth local SEO knowledge and PPC know-how. This session offers strategies for local search marketing, both paid and organic, that all marketers can use. Our speakers are Ira Kates, who will speak to paid search, and Greg Gifford, who addresses organic SEO.
Read the liveblog from Pubcon.
---
September 29, 2015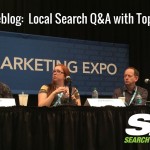 All local SEO questions are answered in this round table of top experts at SMX East. The assembled experts will field these questions, submitted by the audience and also topics the panelists submitted to talk about.
Why did Google switch to the 3 pack from the 7 pack?
Does anyone have statistics regarding how clicks are distributed between Google Maps and Google organic?
Links vs. citations?
How are apps affecting local?
How are you getting reviews?
Read the liveblog coverage of the Local SEO Q&A at SMX East.
---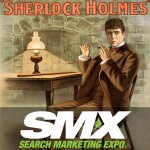 In a greasy burger joint in Seattle in June, the people on the stage were trading stories about solving crazy strange ranking mysteries that if you spend any time doing local search you're going to be familiar with. That's where this session was born.
See how Mary Bowling, Andrew Shotland and Joy Hawkins solve local SEO mysteries in this liveblog coverage from SMX East.
---
August 10, 2015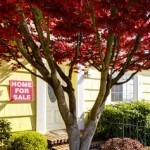 Google local results shifted in two significant ways that local businesses and home service providers should take note of.
1. Fewer local organic results display on the first page.
Where last week seven local results were shown next to a map for a local-intent query, this week we see only three organic local listings by a map. As a result, local businesses ranked beyond the top three have no organic visibility.
2. Google is testing a new search ad format for home service providers.
Google is beta testing home service ads. To be included in this coveted space, service providers must meet the most stringent qualifications for advertisers yet, including background and license checks, online reputation checks and mystery shopping checks.
Read about how the changes impact local SEO.
---
May 21, 2014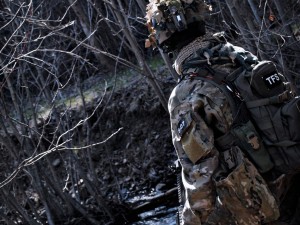 Coming to you straight from the trenches of Bruce Clay, Inc., it's the survival guide edition of the SEO Newsletter. Our feature article exposes which ranking factors change most frequently so you can stay alert. Then get expert survival tips from our SEO manager on how to stay ahead of the game no matter what SEO bombs Google may throw your way.
With Google's search algorithms changing on a daily basis, content strategist Kristi Kellogg advises Internet marketers to adopt a proactive rather than reactive approach to SEO while SEO Manager Mindy Weinstein shares three key search marketing survival tips.
Read more of SEO Newsletter: The Survival Guide to SEO Edition.
---
March 19, 2014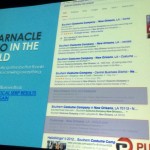 Will Scott from Search Influence opens up the session by announcing that Google sucks …
Google treats small businesses as a rounding error in their economic equation. A strategy for local businesses is barnacle SEO: attaching oneself to a large fixed object and waiting for customers to float by in the current. Google says the most important thing in business is sincerity. If you can fake that, you've got it made.
Google has a weakness; they're a sucker for big "authority" sites:
YouTube
Yelp
Pinterest
Facebook
Houzz
YP.com
Read more of #Pubcon Liveblog: Local Search Hot Topics and Trends.
---