3 Things to Do Today to Get More In-Store Visits from Local Search
"Something our clients ask us often is, 'How do you prioritize your local SEO efforts?' There's so much to do, especially considering you have to do all the traditional search things and then all the local stuff as well. It can be really daunting and a really expensive challenge. This report is for anyone who needs to make those prioritizations." –@DanLeibson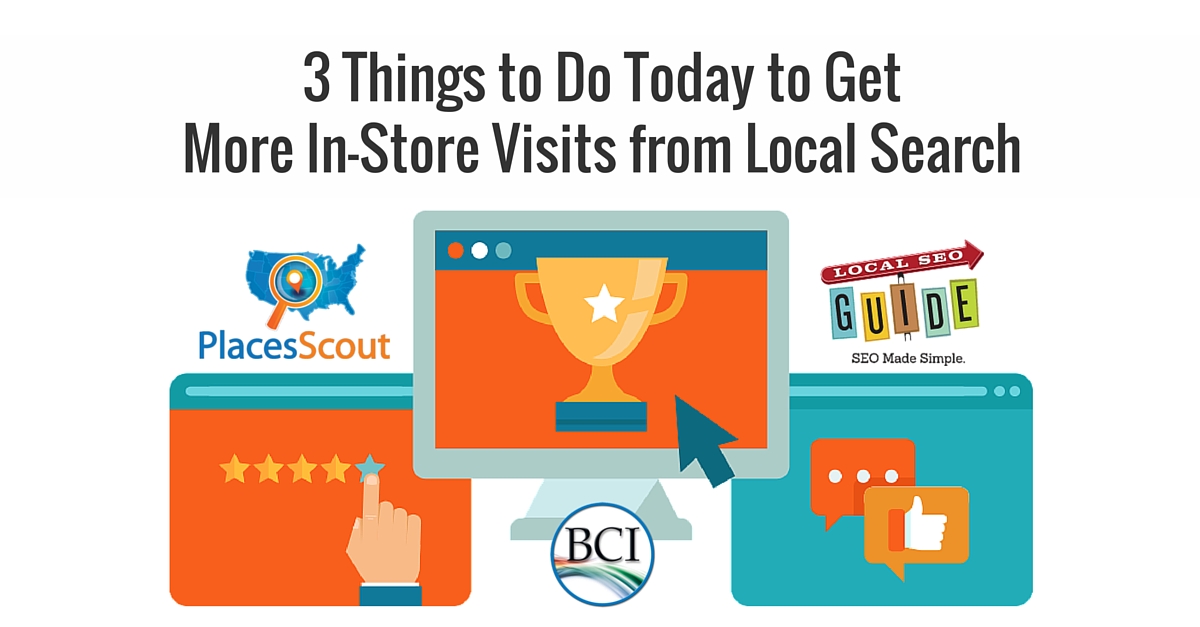 Enter the 2016 Quantitative Local Search Ranking Factors study. This mammoth, data-crunching undertaking to analyze 100+ factors across 30,000 businesses was conducted by Local SEO Guide and Places Scout, all toward the goal of figuring out how local businesses can rank better in Google.
See the official study write-ups:
At Bruce Clay, Inc., we count lawyers and plastic surgeons among our SEO services clients, along with multi-location automotive service chains and national franchise brands. There are unique challenges posed by local SEO. So it was an intellectual joy to talk about the biggest-bang-for-your-buck local search strategies with two of the study co-authors. Many thanks to Dan Leibson (Local SEO Guide VP of local and product) and Mark Kabana (Places Scout CEO and founder).
If you have 25 minutes (and some patience to stomach technical audio difficulties), I'd invite you to watch our discussion. Otherwise, I've summed up the highlights below.
Read on for the top three things (and one crucial bonus) you need your teams doing today to get the edge in local search.
1. Get Links
Here's a chart of the factors analyzed in the study.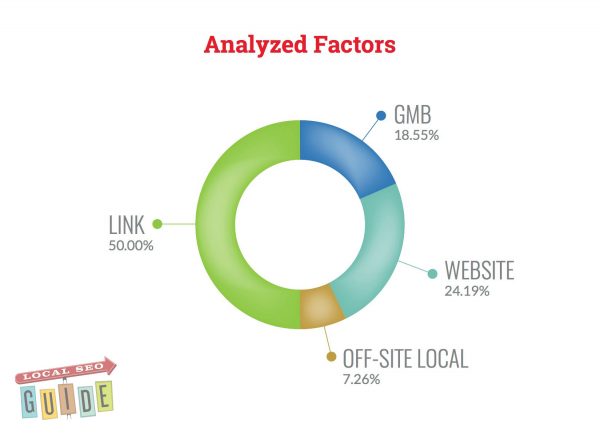 What the pros say:
Dan Leibson: That pie chart represents the factors we analyzed and what percent were link factors, website factors, Google My Business (GMB) factors and off-site factors. Those are the core factors that we analyzed in the study.
Mark Kabana: With the data we gathered, 50% of those factors were link factors. The reason we weighed links so heavily is because we've always known that links are important. The reason to do a study like this is because, in addition to links, we now have new things like reviews and social, website analysis and other things that are included as part of the study.
The bottom line: Whatever you're doing right now, stop doing it and try to get a few links.
Local Link Building Tip!
Meetup.com allows sponsorship of local meetup groups. Find local meetup groups and offer to sponsor them with pizza or a room to have their meetup group. You can often get a link through that.
2. Get Reviews
The #1 most correlated local ranking factor is reviews.
What the pros say:
Mark Kabana: All along, Google has been focused on websites' popularity. Whoever the coolest kid is in high school, they want to rank them the highest in Google. Back in the day, Google didn't have a whole lot to work with so it was mainly things like backlinks that would get them to rank you higher.
These days with social being a bigger influence, there's a lot of different ways to become more popular in the eyes of Google; one of them is more reviews. Your business seems more popular if a lot of people are talking about you.
Reviews may not technically be a backlink, but they may drive other factors such as click-through rates, people spend more time on your site, your bounce rate lowering, things like that might be a secondary factor that increases other primary ranking factors.
Tip for Getting Reviews
Don't be ashamed to ask for reviews. This is more applicable to small businesses. If you're a multi-location business, you need to get buy-in for a review program at the corporate level. It's  really hard to get your locations all invested in that at the same time and it's something you want to control with the marketing team. Look into GetFiveStars or Grade.us, or any type of review management software.
3. Post Photos and Get User Submitted Photos on GMB
Just below reviews, profile views and a handful of link signals, photos are a top correlated local ranking factor.
What the pros say:
Mark Kabana: The more photos you have, the more people are talking about you and you look cooler to Google. One thing we didn't analyze is whether those photos came from the business or from a user. We measured the raw photo count from the Google My Business page. The question of whether photos that users share have more impact on rankings than photos that the business shares is something we're going to look into in our 2017 study.
Dan Leibson: Google wants to focus more on brands and branding — anything that creates a richer user experience.  So for people throughout all types of industries — whether on the content side, the SEO side, the pay per click side, the social side — a robust, richer content drives better user engagement.
SEOs have done experiments showing that more user engagement with the Google My Business page does seem to improve the rankings. So anything you can do on the branding side to make your business look better and make people more willing to engage with it has the potential benefit of improving your ranking.
Bonus To-Do! Verify Your Google My Business Listing
Having an owner-verified Google My Business listing correlated better with strong search performance. So if you're a small business and there's nothing you're doing with Google My Business right now, get verified.
How do these top four local SEO to-dos line up with your experience? Shout out in the comments.

Posted by Virginia Nussey on July 7th, 2016 at 5:29 pm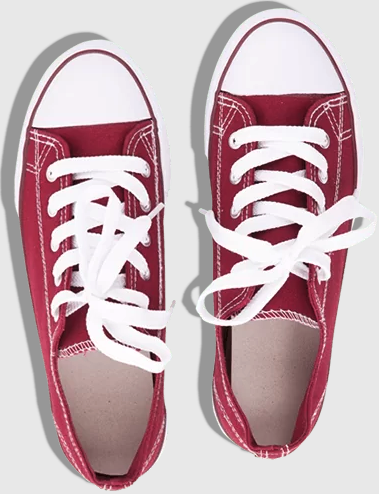 Still on the hunt for actionable tips and insights? Each of these
recent SEO posts
is better than the last!
Bruce Clay
on April 7, 2021
Bruce Clay
on March 31, 2021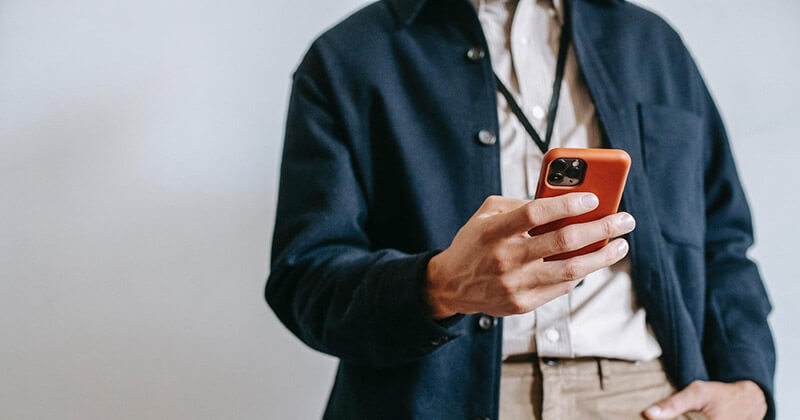 Bruce Clay
on March 23, 2021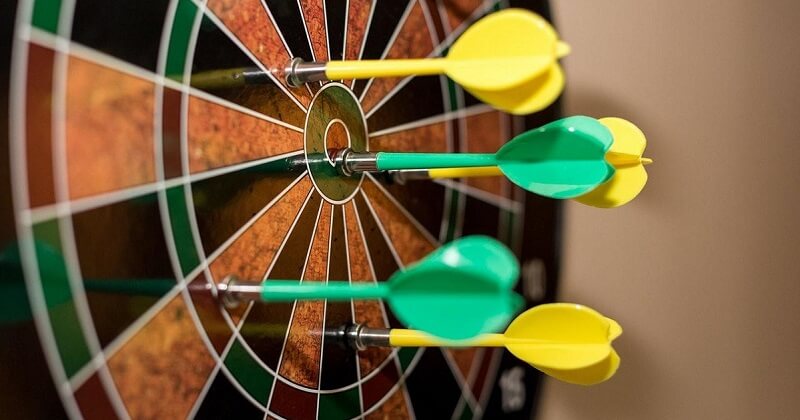 15 Replies to "3 Things to Do Today to Get More In-Store Visits from Local Search"