Google Local Search Results Now Dominated by Ads. Is It the End of Organic Local SEO?
UPDATE: The format of Google Local search results on desktop and mobile has continued to change since this post was published on August 10. We've updated the post with more recent evidence that Google Local search results are now dominated by sponsored (paid) results:
Originally published August 10: The number of organic local listings on desktop and mobile has shrunk from seven to three. The new three-result Local Pack replaces what was previously a Local 7-Pack.
Also from the original post: A new ad type in beta, Home Service ads, could squeeze out organic listings for home service providers from the Google first page.
Added August 24: Google mobile results are ad-dominant. Sponsored listings take up all above-the-fold space for many location-specific and non-location-specific queries.
Taken together we see a series of changes that eliminate truly organic local listings on Google's first page. The remainder of this post has been updated to reflect three recent changes rather than the two originally included in this report.
---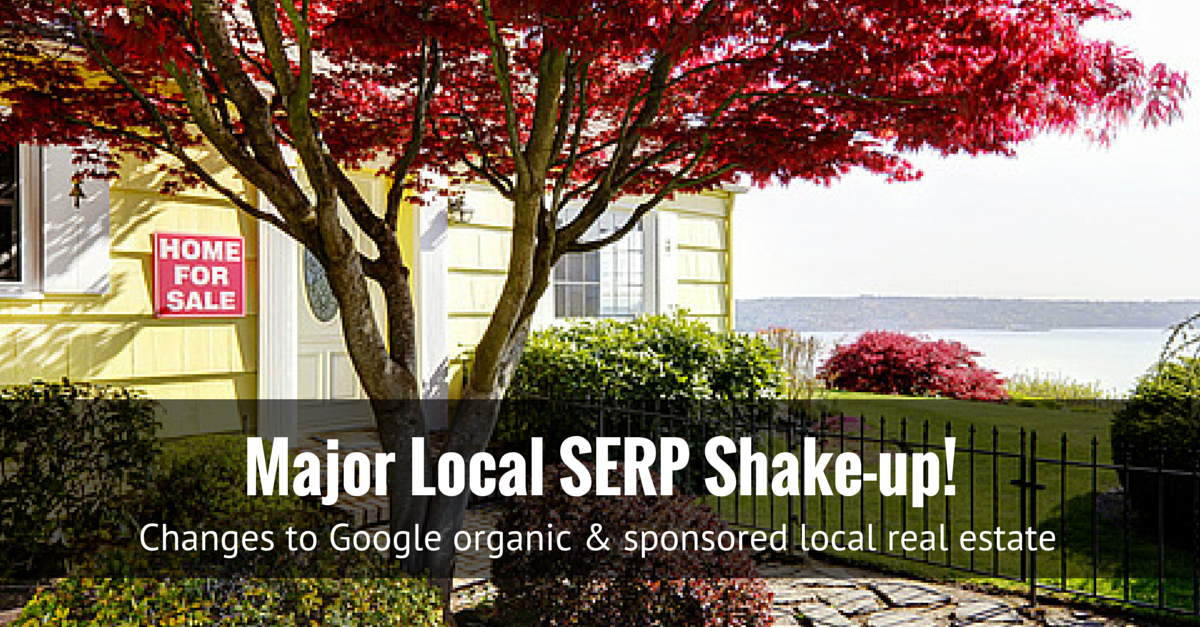 In the last weeks, Google local results shifted in three significant ways in which local businesses should take note.
Fewer local organic results display on the first page.
Where last week seven local results were shown next to a map for a local-intent query, this week we see only three organic local listings by a map. As a result, local businesses ranked beyond the top three have no organic visibility.
Google is testing a new search ad format for home service providers that could ultimately replace organic local listings.
Google is beta testing Home Service ads. To be included in this coveted space, service providers must meet the most stringent qualifications for advertisers yet, including background and license checks, online reputation checks and mystery shopping checks. Home service providers are primarily made up of local businesses, so organic local listings are getting the SERP real estate squeeze.
On mobile SERPs, above-the-fold (ie., before-the-scroll) results are all ads.
Google confirmed that it will display three text ads above the fold of mobile results. For some local-intent queries, Google is testing a local SERP layout with three sponsored (ad) results and a map. Mobile searches have more of a local-intent lean than desktop searches. Displacing organic listings from the first view of a mobile SERP significantly downgrades the visibility of local organic results.
1. Local Results Pack Shrinks from 7 to 3 Results
With fewer organic local results displaying in the local pack format on Page one, businesses with store locations will be strongly impacted. We started seeing the new results consistently across all SERPs for all clients with brick-and-mortar locations late last Thursday night (August 6). Google hasn't made an official announcement regarding the change, but considering the speed of the rollout and its permanence in all our test queries, we're certain the change is a permanent one.
The immediate impact here is obvious. If a business ranks outside of the top three local results organically, visibility will be substantially impacted. The top three results are all that matter now when it comes to Google My Business (GMB) local listings.
The New Look of Google Local Organic: Before and After
Previously, Google would display Google My Business information in a 7-Pack with seven local results on a Page 1 SERP: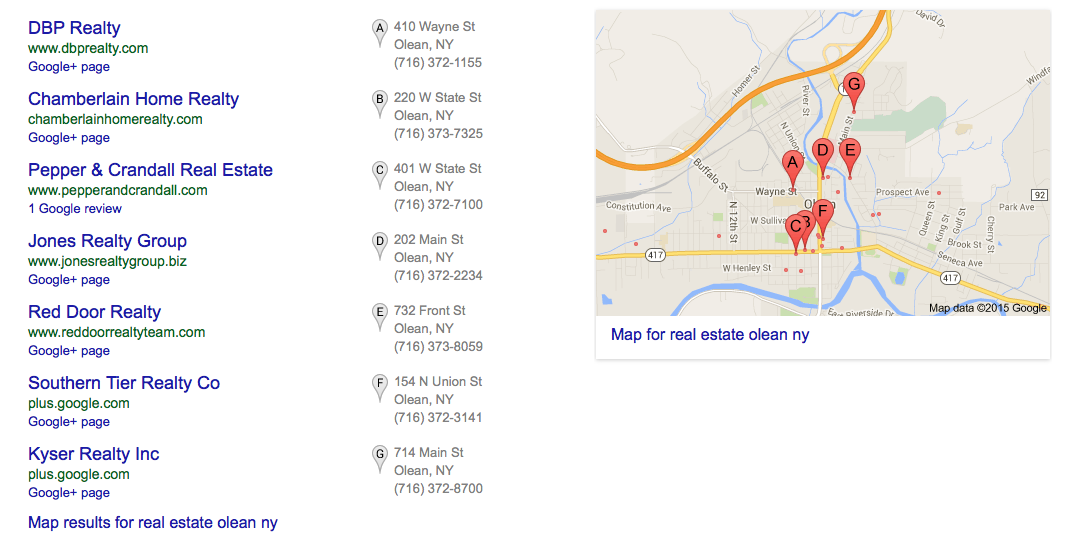 The 7-pack has been replaced by a new local pack that contains only the top three results.
Here's what the new local pack looks like:
On desktop and mobile, the phone number and full address for businesses are no longer displayed on the SERP. The street name and hours now appear on the new local pack as well as "Website" and "Directions" buttons.
This should impact the number of people who visit local business websites from local SERPs, as previously there was no direct link to the website from the local pack. It also eliminates the ability of the potential customers to dial or visit the store without interacting with the local listing in some way.
This is a very deliberate change by Google; there was a substantial amount of store calls and visits that they could never attribute to their SERPs prior to this change. Now if a searcher wants the information, they have to click through to get it.
It's also important to note that clicks on the business name itself no longer take searchers to the business's Google+ page, but instead take them to a "local finder" page that shows the expanded listing information for the result they clicked on, along with an expanded set of local results. Clearly here Google is cutting ties between Google+ and local, choosing instead to feature a hybrid of their maps products and removing any paths to the Google+ business pages that they previously required businesses to create in order to be listed in local search.
On mobile devices users get the same type of experience :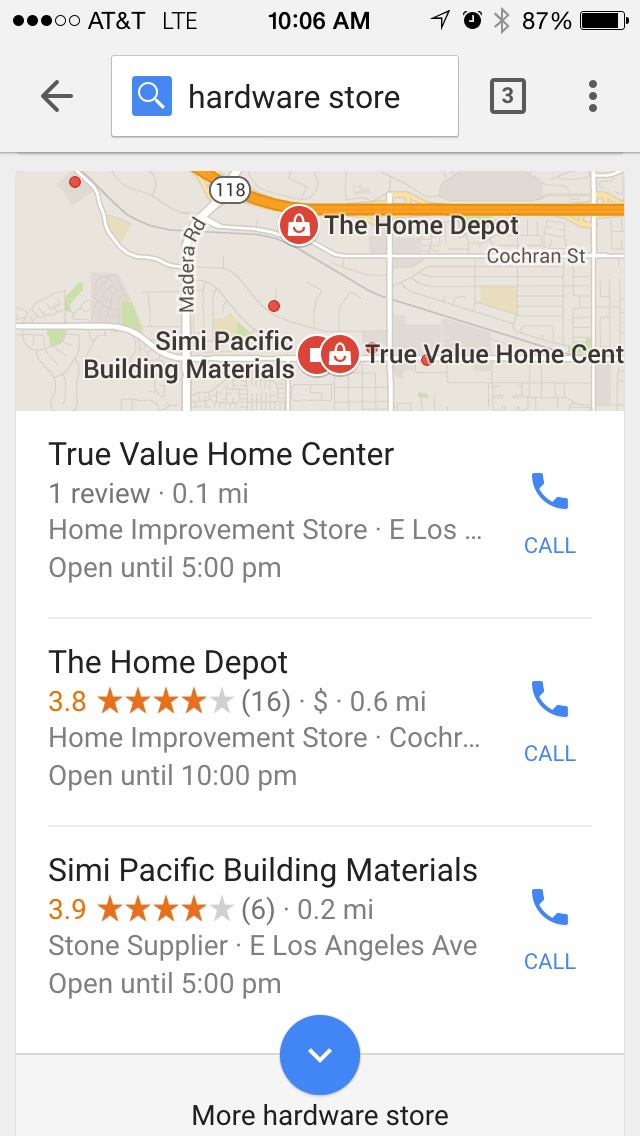 On mobile, the website and directions links that appear on the desktop SERP have been replaced by a single "Call" button. The phone number is hidden, and we suspect that this is also intentional.
Again, the upshot of the shrunken local listings is reduced visibility for any local business ranked beyond the top three. Not displaying core information like phone numbers and addresses in SERPs allows Google to directly attribute searcher conversion behavior (like getting driving directions or making phone calls) to local search results ━ a major requirement if Google hopes to monetize local search, which leads us to …
2. Sponsored Home Services Listings (Beta) Could Replace Organic Local Listings
A brand new type of local sponsored listings began showing up at the end of July. For SERPs that provide home services, Google is testing a stack of ads called Home Service ads that dominate the top of the page.
In July, Google acquired Homejoy, an online service connecting customers with house cleaners. At the time we reported on speculation that a new feature may be in the works to connect home services providers (house cleaners, plumbers, roofers, etc.) with people searching for home improvement terms, right in the results. That feature is certainly what we're seeing today in the beta test available in the San Francisco Bay Area.
The New Local Search Ad We're Seeing in San Francisco SERPs
In the home services ad stack we see three sponsored listings deemed "qualified," and a call to action to "connect with trusted and experienced professionals in your area."
Here's Moz's Dr. Pete's snap of the SERP, one of the first reports:
New paid local entity in testing on Google last night (search for "plumbers") – potential game-changer, IMO — pic.twitter.com/ehlLfs9MOw

— Dr. Pete Meyers (@dr_pete) July 29, 2015
That same day, a Google rep explained what we're seeing via the @adwords account:
@BryantGarvin No, not the ad that @dr_pete had a screenshot of. This is a beta Home Service ad, not a location extension ad format. -Grace — Google AdWords (@adwords) July 29, 2015
The support page on home service ads has more details about how businesses qualify for home service ads:
"To help provide peace of mind when booking a professional through home service ads, Google requires all locksmiths, plumbers, cleaning services, and handymen to undergo a series of screening procedures, including background, insurance, and license checks, interviews, online reputation checks, and mystery shopping."
While home service ads are currently only available for businesses in the Bay Area, we see a connection between them and the larger changes to Google's local space. On the SERP for San Francisco plumbers, there are no local organic listings on the page. Is the end goal of all the changes to Google's local search results monetization of local across the board?
3. Mobile Local Results Test All Ads Above the Fold
Previously our post closed with the question above: Is the end goal of these changes to monetize the local SERP? As if in response, Google appears to be testing nearby business ads — three sponsored listings and a map — in local-intent SERPs.
With the local pack shrinking organic SERP real estate, there will be businesses that find they are knocked off Page 1. For business that meet the qualifications and have enough budget to pay to play, ads may be their best and only option to get back that Page 1 visibility.
Posted by Virginia Nussey on August 10th, 2015 at 1:57 pm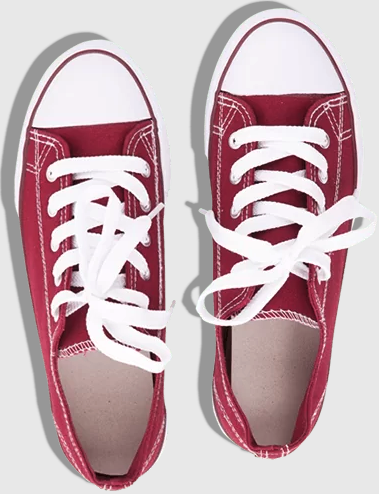 Still on the hunt for actionable tips and insights? Each of these
recent SEO posts
is better than the last!
Bruce Clay
on March 31, 2021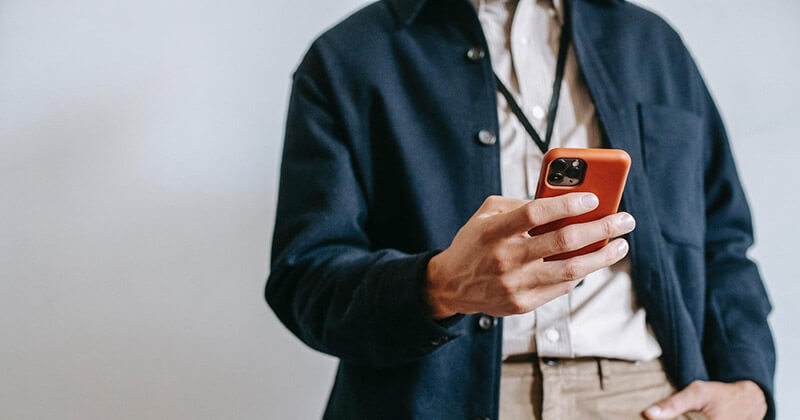 Bruce Clay
on March 23, 2021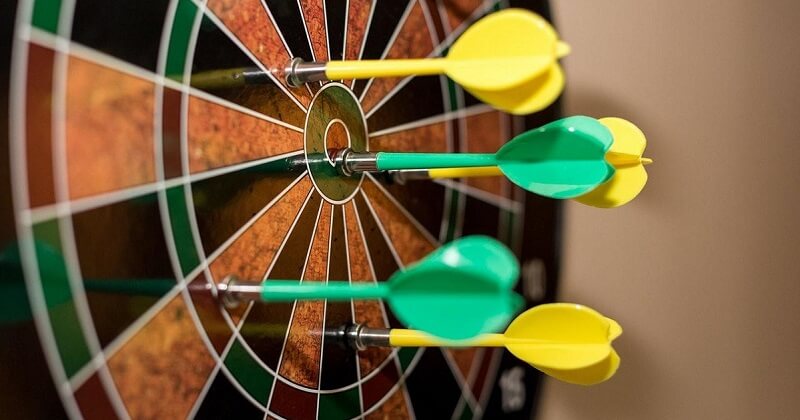 Bruce Clay
on March 16, 2021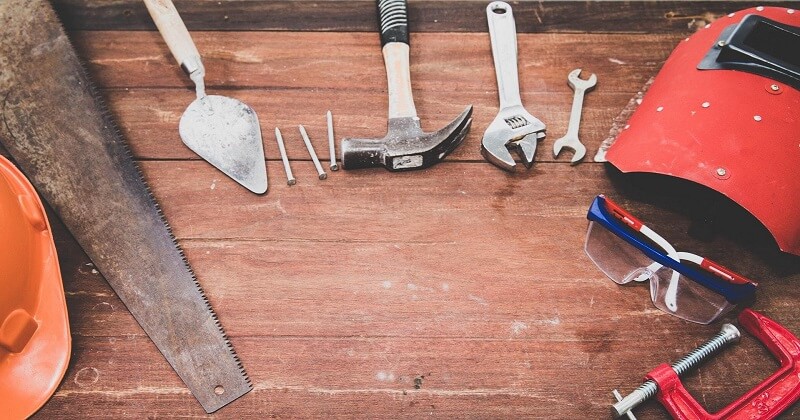 14 Replies to "Google Local Search Results Now Dominated by Ads. Is It the End of Organic Local SEO?"