Mobile Marketing Archives - Page 3 of 4 - Bruce Clay Blog
February 13, 2012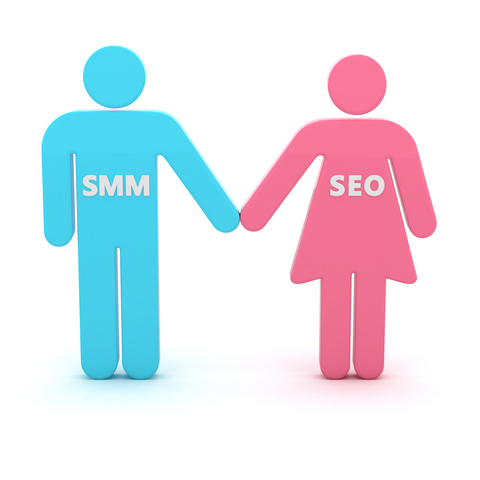 Bruce Clay Australia's SEO Factors and Trends report is out, packed full of information on the key factors in 2011 that impacted search engine optimization, including tips on how to address them, plus a look into 2012 trends. The 25-page report is a handy reference guide for professionals and business owners who want a high-level overview of the issues in search marketing that websites need to address to help shape Web marketing strategy. The report is free and available for download here.
Read more of Your Complete 2012 Guide for Tackling Important SEO Issues.
---
December 30, 2011
Day 3 of our "Best of Search Conferences 2011″ is upon us, and this post wraps up the series here on our blog. Looking through the coverage, one thing we can say for certain is that there are a ton of enthusiastic, brilliant people in the search marketing community who have a passion for sharing ideas. Thanks to all of them, and special thanks to the conference producers who offer a vehicle for these people to share knowledge with the community. Today's Day 3 coverage is all about exploring thought-provoking topics in the areas of understanding your audience, holistic marketing, online reputation management and branding, plus cutting-edge topics from this year's search marketing events. And don't forget to check out Day 1 and Day 2 if you happened to miss them.
Read more of Best of Search Conferences 2011: Day 3.
---
December 2, 2011
Interested in understanding and optimizing the new Google+ business pages? How about a recap of Google's big-news algorithm changes of 2011 and how to tackle them? Or what about a tutorial on writing calls to action, or best practices for mobile website design?
All this and more is in this month's SEO Newsletter, published today. This post dives into the highlights of December's issue. Don't miss the tips for this months trends in Web marketing plus foundational concepts in our SEO Newsletter this month.
Read more of Web Marketing Tactics: Google+ Business Pages, 2011 Algorithm Updates, Mobile Site Design & More!.
---
September 15, 2011
The last session of our liveblog coverage is on mobile advertising. First up is Dennis Glavin, @dennisglavin, of Microsoft Advertising. What's going on in mobile search? Two kinds of usage: Consumer using a mobile device as a substitute for a PC: informational in nature. On-the-go queries: supplement desktop search volume, centered on local action and with greater […]
---
Greg Sterling, our mod, says SoLoMo is an amorphous category and can be difficult to discuss as it's always hanging. 50+% of people access social media sites through handheld devices. Social and mobile are connected, and local is where all transactions happen — people use mobile to navigate the world at their fingertips. The three […]
---
August 18, 2011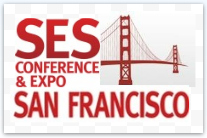 Moderator: Andrew Beckman, CEO, Location3 Media
Speaker:
Terry Rodrigues, Senior Director, Product Management, Mobile Search, Yahoo!
Angie Schottmuller, Founder, Interactive Artisan
This will be my last session for this SES San Francisco. Bittersweet to say the least. My only hope is that it's worth the time, and I'm sure it will be.
After some photo ops for the panelists, we'll be getting into the session. You can always tell when we're near the end of the conference because people start to pay a little less attention to time and things aren't as tightly run as they are say on Day 1.
Read more of Search on Mobile Devices, QR Codes, Mobile & Social: The Next Mobile Frontier.
---
August 17, 2011
Speakers:
Anne F. Kennedy, SES Advisory Board, International Search Strategist, Beyond Ink USA
Kristjan Mar Hauksson, Founder, Search & Online Comm., Nordic eMarketing
Anne will share her research on media and mobile outside the U.S. Kristjan will share PR opportunities around the world.
Anne asks if Facebook marketing all you need around the world? To help your SEO efforts and to reach your market, you need to know it may not always be Facebook. But Facebook is a juggernaut. 1 in 10 people in the world is on Facebook, and 70% of the user base is outside the U.S. Facebook is anticipating an IPO in 2010 and it's currently estimated to be $100 billion. LinkedIn is big, Twitter is active, but Facebook is huge.
Read more of Global Opportunities in PR, Social Media & Mobile.
---
July 7, 2010
It's the year of mobile! It's the year of mobile! Well it looks like we've finally stopped crying wolf. Mobile Internet use and interaction is on the rise in a big way. Here are some reports, studies and generally fascinating stuff on the platform marketers have been drooling over for years.
Assorted Musings on Mobile Ad Platforms and Devices: Take a listen to today's episode of SEM Synergy. Some of the highlights include Bruce's thoughts on the launch of Apple's iAd platform and whether it might possibly live up to Steve Jobs expectations to conquer half of the mobile ad market by the end of the year.
Bruce also turns a critical eye on a study on mobile audiences by JiWire that reports 52 percent of smartphone users say they've acted on an advertisement in a mobile app and 18 percent say they've made a purchase from a mobile app in the last month. Mobile tech specialist Michael Martin also joins the program to offer insight on mobile advertising, location services and popularity of smartphone devices.
Read more of Looking Into the Future: Mobile Marketing — SEM Synergy Extras.
---
March 18, 2010
There's no denying that mobile marketing is the wave of the future. More and more people use their smart phones to locate products, stores and info on the go. Reaching people in this state of location-based immediacy is a retail marketers dream.
The time for mobile marketing preparation is now if you want to be in the game. Start your research into mobile marketing's big news of the week right here.
Read more of Top 5 Mobile Marketing Reads of the Week.
---
March 2, 2010
Moderator Greg Sterling, founding principal, Sterling Market Intelligence, asks how many people were in the Steve Ballmer keynote this morning? Everyone raises their hand. Who found it substantive and interesting? Most keep their hand raised.
One of the things that came up a number of times in the conversation is the growth of mobile search. Even Ballmer was surprised the volume, the monetization and the clicks in the mobile arena.
Read more at Mobile Paid Search Opportunities
---