Mobile Marketing Archives - Page 3 of 4 - Bruce Clay, Inc. Blog
July 23, 2013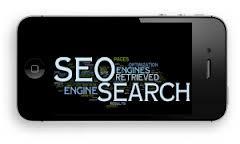 I've got good news and I've got bad news when it comes to optimizing for mobile. The bad news is you're behind. It's a cold, hard fact and it's time to face the music. While you can technically view the company's website on a mobile device, it is not optimized for that mobile device, and as you will find, Google does not look kindly upon sites, mobile or otherwise that don't provide a good user experience. In fact, it's the first item on Google's "Ten Things We Know to be True" list.
In order to fully capitalize on a completely different segment than you're used to, there are three simple rules you need to keep in mind to help your business' newfound mobile presence grow.
Read more of The Good, the Bad, and the Mobile: SEO Tips for Your Mobile Site Right Now.
---
March 8, 2013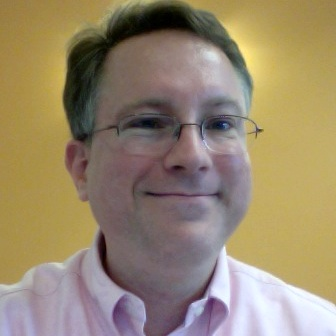 Mobile marketing. We keep hearing about it, talking about it and being advised by Google and others that we have to stand up and pay attention to the multiscreen world we live in. And it's true. Pretty soon, we'll be moving out of the "this is a cool idea, let's do it someday" phase into a more pressing requirement. And it's coming fast.
Scott Brinker is co-founder and CTO of ion interactive and author of the blog Chief Marketing Technologist. There, he discusses more traditional marketing concepts tied to the technology we have at our fingertips today.
Instead of talking tactics, I wanted to explore with him the "why" behind mobile marketing. So today, we'll hear more about the driving force behind the way we market, and the intersection of tech and marketing. I think you'll enjoy his insight.
---
September 6, 2012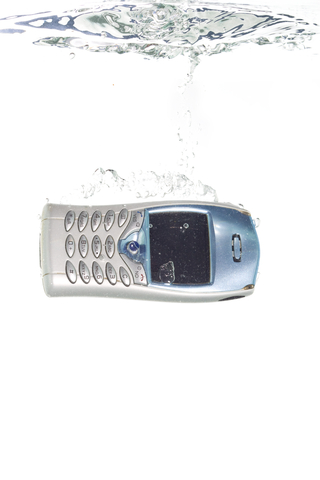 I'm enlisting your help! (Times like these it's awesome to have a megaphone as loud as this blog.) I need new phone recommendations. What are your must-have requirements of a phone? What do you love about your phone? Does your phone have any shortcomings? What do you use your phone for? Please answer these questions in the survey below!
Click through to read about how I sent my phone flying, learn about the next generation of smartphones about to hit the market, and weigh in on your mobile device preferences in a quick survey.
---
June 20, 2012
June's SEO Newsletter is a Tools Edition. We've zeroed in on some new tools and features for SEO analysis we think you'll enjoy learning more about.
Our feature interview with Bing Webmaster Tools manager Duane Forrester goes Behind the Scenes of Bing Webmaster Tools Phoenix Update. Forrester explains Bing's efforts to assist the SEO community through the Phoenix Update.
In our Back to Basics article you'll Get to Know Our SEO Tools You Shouldn't Live Without. Get reacquainted with trusted tools for analyzing performance of your domains, pages, keywords and rankings, and meet powerful new tools launched this year.
Read more of SEO Tools Edition of the Newsletter: Under the Hood of Bing Webmaster Tools and the SEOToolSet.
---
June 13, 2012
Why does your business need a web design strategy focused on mobile conversion?
-By 2014, mobile internet usage will overtake desktop internet usage.
-Half of local searches are performed on mobile devices.
-More than a quarter of mobile phones in the world are smartphones.
-Just 1 additional second of load time can drop conversion on mobile devices by 7%.
Read more for mobile web design solutions and the future of mobile internet use.
---
March 20, 2012
Andrew Beckman is at the podium as I walk in 5 minutes late! I wasn't slacking – just getting an interview for SEM Synergy.
Jumping in!
Citation value:
PageRank of sub-domain of citation
Content and keyword density on the page
Backlinks to the page
Frequency of crawl on the sub-URL where citation exists
Mythbust: The speed of the citation update doesn't necessarily mean you're going to rank higher. There are services that make you pay a premium to get data online faster. But that doesn't account for the time it'll take for the bot to come. Don't fall for this.
Read more of Local Myth Busters: Local Optimization Facts Proven or Debunked.
---
February 13, 2012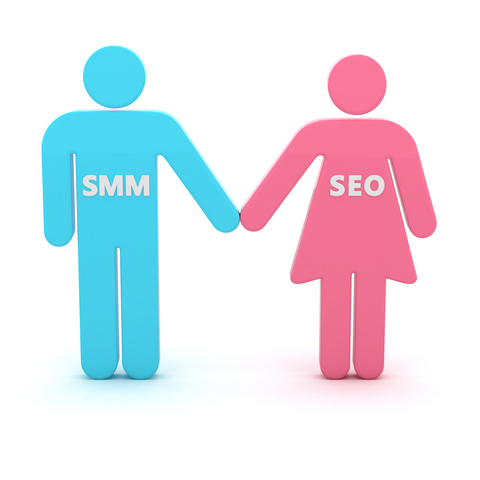 Bruce Clay Australia's SEO Factors and Trends report is out, packed full of information on the key factors in 2011 that impacted search engine optimization, including tips on how to address them, plus a look into 2012 trends. The 25-page report is a handy reference guide for professionals and business owners who want a high-level overview of the issues in search marketing that websites need to address to help shape Web marketing strategy. The report is free and available for download here.
Read more of Your Complete 2012 Guide for Tackling Important SEO Issues.
---
December 30, 2011
Day 3 of our "Best of Search Conferences 2011″ is upon us, and this post wraps up the series here on our blog. Looking through the coverage, one thing we can say for certain is that there are a ton of enthusiastic, brilliant people in the search marketing community who have a passion for sharing ideas. Thanks to all of them, and special thanks to the conference producers who offer a vehicle for these people to share knowledge with the community. Today's Day 3 coverage is all about exploring thought-provoking topics in the areas of understanding your audience, holistic marketing, online reputation management and branding, plus cutting-edge topics from this year's search marketing events. And don't forget to check out Day 1 and Day 2 if you happened to miss them.
Read more of Best of Search Conferences 2011: Day 3.
---
December 2, 2011
Interested in understanding and optimizing the new Google+ business pages? How about a recap of Google's big-news algorithm changes of 2011 and how to tackle them? Or what about a tutorial on writing calls to action, or best practices for mobile website design?
All this and more is in this month's SEO Newsletter, published today. This post dives into the highlights of December's issue. Don't miss the tips for this months trends in Web marketing plus foundational concepts in our SEO Newsletter this month.
Read more of Web Marketing Tactics: Google+ Business Pages, 2011 Algorithm Updates, Mobile Site Design & More!.
---
September 15, 2011
The last session of our liveblog coverage is on mobile advertising. First up is Dennis Glavin, @dennisglavin, of Microsoft Advertising. What's going on in mobile search? Two kinds of usage: Consumer using a mobile device as a substitute for a PC: informational in nature. On-the-go queries: supplement desktop search volume, centered on local action and with greater […]
---