Mobile Marketing Archives - Page 3 of 6 - Bruce Clay, Inc. Blog
July 15, 2014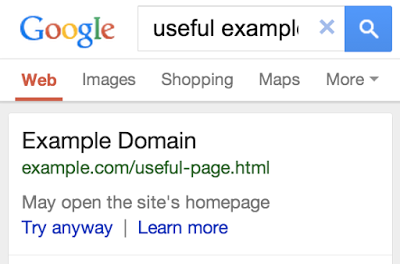 With mobile Internet usage at an all-time high, Google has been cracking down on websites with poor mobile experience. Mobile web design and user experience must be addressed as part of any effective online strategy.
The way a site handles traffic from mobile devices can directly effect that business's presence in search results. Just this month, Google announced it was adding a disclaimer beneath mobile search results that redirect smartphone users from the page they click on in the SERP to that site's home page. From Google's perspective, this disclaimer improves its mobile experience; meanwhile webmasters should be concerned if their mobile websites are ill-equipped to handle the growing number of mobile queries. The pressure is on for websites to provide a user-friendly mobile experience as the number of mobile queries surpassed desktop queries this year.
Read more of 8 Common Mobile Website Pitfalls to Avoid for SEO.
---
June 26, 2014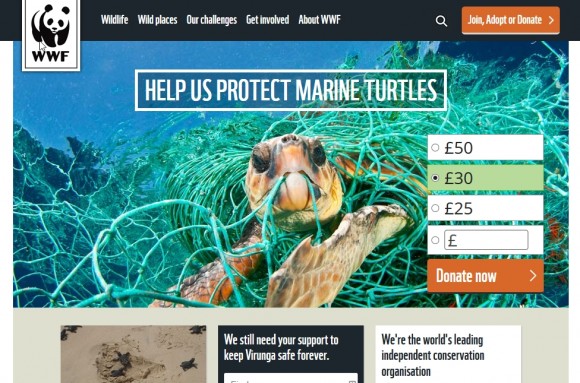 We've all heard the statistics: 2014 is the year when more people access the Internet on a smartphone than on a computer or laptop. Mobile design is the future. You don't want your site left behind, but how exactly do you program for this increasingly mobile Internet? There are three main options, each with its own benefits and drawbacks.
Option 1: Responsive Design
Option 2: Dynamic Serving
Option 3: A Mobile Site
In this post, I'll break down your mobile-readiness options, giving you the pros and cons of each to help you choose the best path forward for your website. Read more of A Cheat Sheet for Mobile Design: Responsive Design, Dynamic Serving and Mobile Sites.
---
June 11, 2014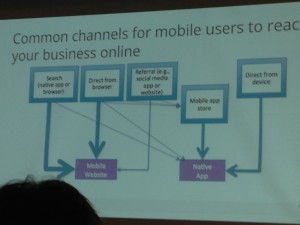 In this SMX session, discover why mobile really matters, how to build a mobile strategy and what makes mobile search so different from desktop search. This session's speakers include Cindy Krum, Michael Martin, Maile Ohye, and Jim Yu. Kicking of this session on mobile SEO is Maile Ohye, Google's Senior Developer Programs Engineer.
Ohye stresses the importance of enhancing the user experience with mobile search results that open directly within an app. However, it requires deep links within the app and mapping in the sitemap. But asking for app downloads isn't the best approach right off the bat, unless they are relationship-ready customers. Improving the app experience is much like Web SEO, says Ohye. You need good content, an enticing search appearance, and a process for building an effective mobile strategy.
Read more of SMX Liveblog: What Advanced SEOs Should Be Doing about Mobile SEO
---
May 21, 2014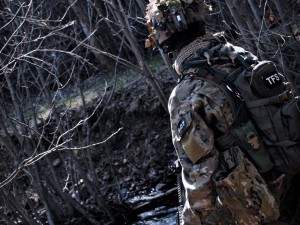 Coming to you straight from the trenches of Bruce Clay, Inc., it's the survival guide edition of the SEO Newsletter. Our feature article exposes which ranking factors change most frequently so you can stay alert. Then get expert survival tips from our SEO manager on how to stay ahead of the game no matter what SEO bombs Google may throw your way.
With Google's search algorithms changing on a daily basis, content strategist Kristi Kellogg advises Internet marketers to adopt a proactive rather than reactive approach to SEO while SEO Manager Mindy Weinstein shares three key search marketing survival tips.
Read more of SEO Newsletter: The Survival Guide to SEO Edition.
---
April 30, 2014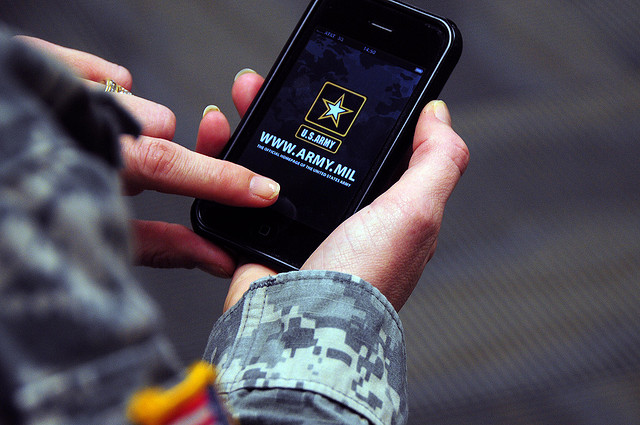 Or: So You've Got Responsive Design, Now What?
Having a responsive design is the Google-recommended way to deliver content on mobile devices. While other mobile formats are acceptable to Google as well, Google prefers one over the others. So, while the benefits of responsive design are clear, but what happens when responsive web design isn't good enough? An issue complicating mobile UX for many responsive sites: load time and image heavy sites.
Web developer Trilibis recently released a survey on the web performance of sites utilizing responsive web design and found that 69 percent of those sites did not have an acceptable load time. Perhaps we overlooked user experience and took for granted performance on mobile devices. We thought maybe the relatively fast load times on our desktop sites would translate to responsive design. Our site is content-rich and relevant to user queries. So, what gives?
The single-most contributing factor to slow load times on responsive design mobile sites is images, says the Tribilis survey. Big, fat images.
Read more of The #1 Thing You Can Do to Improve Mobile UX: Image Optimization.
---
March 12, 2014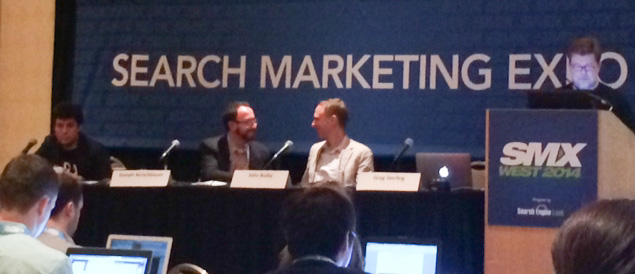 Moderator Greg Sterling drops a kernel of new info: if consumers have a negative map experience they'll make that negative association with the brand. It's important to make sure your brand's data is right on maps and mobile.
Three presentations by three speakers at SMX West 2014 cover the growing use of mobile apps, how to best leverage a branded app and how to optimize an ad campaign for mobile devices.
Read more of SMX Liveblog: Capturing the Mobile Paid Lead.
---
If you have a mobile app, this panel covers opportunities to reach new users through mobile app SEO and App Store optimization. App Store Optimization (ASO) is different than SEO because app stores are different. ASO also includes: Top Charts, icons, screenshots, ratings, reviews, etc. Like SEO, the best ASO is a full, well-rounded marketing strategy.
Apps are eating mobile. The percentage of time spent on mobile apps while on mobile: 80%
"For the average app, search actually makes up the vast majority of installs." —Google Play. 50% of daily active users (DAUs) search for apps weekly. There are 6 million unique phrases searched monthly in Google Play App Store. These figures were shared at the last Google I/O conference.
Read more of SMX Liveblog: App Store Optimization & SEO for Mobile Apps.
---
March 11, 2014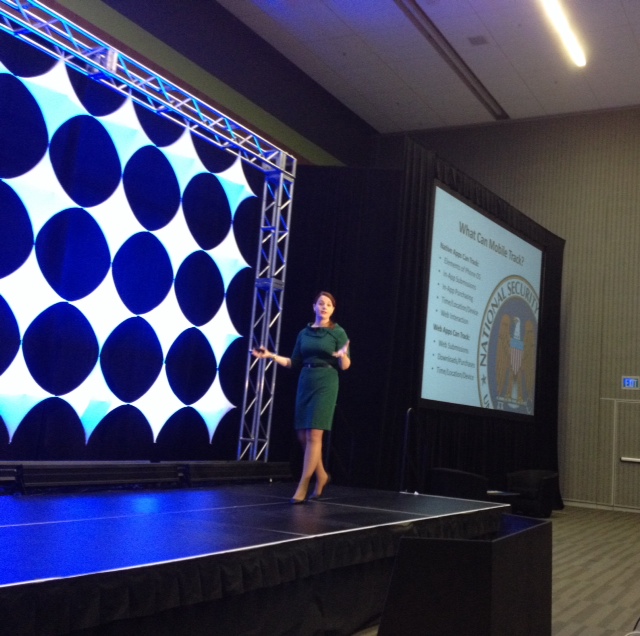 Mobile devices like smartphones and iPads are cheaper, faster and more accessible than ever. For marketers this means a major shift in the way we conceptualize, approach and actualize online and offline marketing strategy will soon be in order. In this 25-minute #SMX West session MobileMoxie CEO Cindy Krum will discuss the future of mobile marketing with a specific focus on the importance of cross-device compatibility and big data.
Read more of #SMX Liveblog: The Coming Paradigm Shift In Mobile Marketing (#ms2).
---
February 17, 2014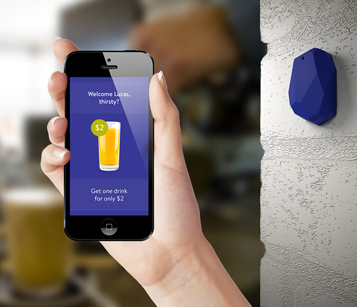 Now companies have a new way to learn your secrets, er, we mean help you get the most out of your brick and mortar shopping experience. It's called iBeacon and it's an indoor positioning system that allows in-store transmitters to send signals to nearby iOS 7 and Android devices.
iBeacon technology lets marketers do amazing things (four of which we cover in this post), but is it also a wearable technology gateway drug?
(Spoiler alert: I think it is. Do you?)
Read more of Is iBeacon a Wearable Technology Gateway Drug?
---
January 17, 2014
Google is serious about user experience on mobile devices. Until recently there haven't been many tools to analyze a mobile user experience or mobile optimization efforts. Last August Google gave webmasters a tool to validate mobile optimization through its PageSpeed Insights tool. Much like GTMetrix and other page speed tools, Google's tool reports specific items that may be a hindrance to optimal site performance for both desktop and mobile platforms.
SEOs familiar with the selection of page speed evaluation tools on the market will likely recognize a common limiting factor. Each page speed tool I've ever used only goes so far as tell you what the problem is, with very few telling you how to fix it. For example, a typical page speed tool may report that a site has a lot of thumbnail images and the page may benefit from using CSS sprites – something like that. But none of the tools will suggest why this observation is important, at least from a mobile perspective.
Google's PageSpeed Insights tool defaults to the mobile tab (we can read between the lines however we want), but newly added to the tool is a User Experience section which is currently in beta. Click-through for the insights this tool provides and what that tells us about Google's prioritization of mobile user experience.
---