Mobile Marketing Archives - Page 3 of 7 - Bruce Clay, Inc. Blog
April 15, 2015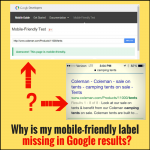 As the April 21st deadline to make your site mobile-friendly approaches, many sites are checking to see if their pages get the "mobile-friendly" annotation. Those two words are Google's promise to searchers that a result meets a certain standard of usability that mobile surfers are starting to expect.
What's concerning is that sometimes the label doesn't show up — even though Google's own Mobile-Friendly Test declares "Awesome! This page is mobile-friendly." In working with clients and through research, we've uncovered little-discussed reasons why a mobile-friendly annotation may not show up despite a page's being fully optimized for mobile browsing.
Read more of Why Is My Mobile-Friendly Label Missing in Google Search Results?
---
March 27, 2015
Google's Feb. 26 announcement that the search engine will now "surface content from indexed apps more prominently in search" is significant news for SEOs. If a user has downloaded your app, your app content can get a ranking boost in their SERP — and if a ranking boost is on the table, it definitely makes an SEO stop and consider the possibilities.
On average, people install 26 apps on their phone … but there are more than 1.3 million apps in the app store. And we know that 5 percent of apps drive 92 percent of all app downloads. Moral of the story? Apps are a very competitive space, and before any coding begins, it's important to determine whether or not an app is worth the investment for your business.
Read more of Apps: The New SEO Frontier?
---
March 4, 2015
Developing an app is a resource investment, but one that can pay off in time if done right. In this SMX West session — "Search Inside the App" — Google's Mariya Moeva talks about how Google is looking at apps, and the opportunities they afford. She is joined by digital marketers Ian Sefferman and Justin Briggs. Briggs and Sefferman work in app development and analytics and they will share their latest insights straight from the trenches.
Learn how to get your app indexed in search, what "app deep linking" is, and three app development recommendations straight from a Google Webmaster Trends Analyst.
Read Mobile App Deep Linking, Development & Indexing.
---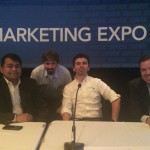 Given that Google is adding mobile-friendliness as a ranking signal, this morning's SMX West session on mobile search is packed. Everyone is eager to hear insights directly from Google when Webmaster Trends Analyst Gary Illyes takes the stage to talk about the update and answer questions from the audience. In addition to Illyes, the audience will also hear from Mitul Gandhi, chief strategist at SEO Clarity, and Bryson Meunier, Director of SEO for Vivid Seats.
The information presented in this session was pretty significant, so we're going to go ahead and tell you the two most important takeaways right up front. The two things SEOs absolutely need to take away from this session are:
1) Google's Gary Illyes revealed that there is a Google team dedicated to indexing mobile sites separately – and the separate indexing of mobile sites is something Google might experiment with in the future.
2) April 21, 2015, by all accounts, is a "very important day." That is an exact quote from Gary Illyes.
Read more of Mobile SEO in 2015: What's Important?
---
December 17, 2014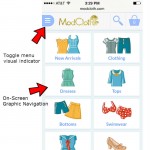 The navigation of your mobile site helps visitors – and search spiders – find what they are looking for. Build an intuitive navigation that is easy to use and your visitors will be headed toward happiness in no time; build a navigation that is frustrating or confusing and your visitors will be headed straight toward someone else's website.
So, how can you create a touchscreen-friendly mobile navigation that serves your consumers on the go?
Read 6 Mobile-Friendly Navigation Best Practices to learn more.
---
October 29, 2014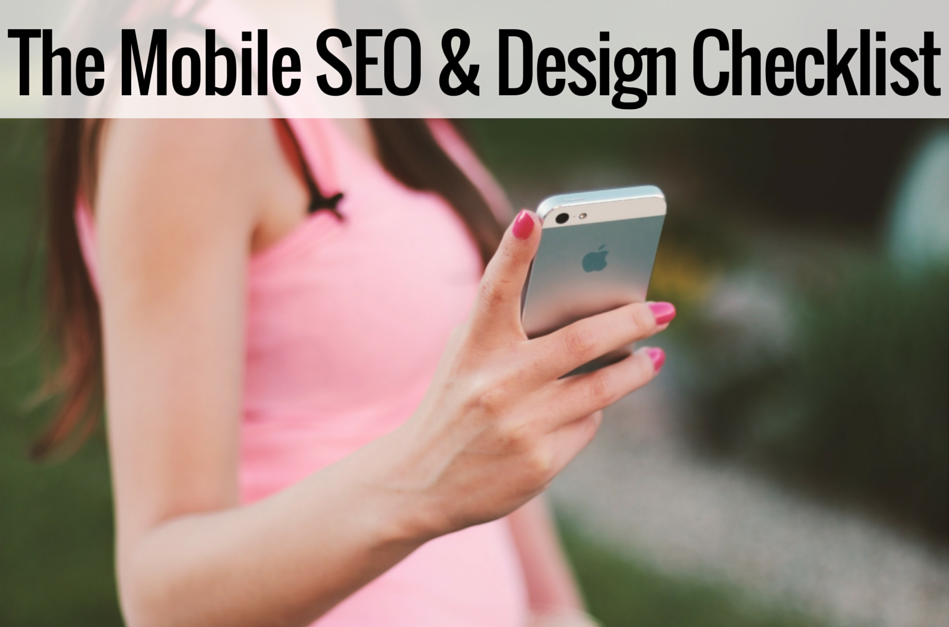 On the Google Developers website, Google calls mobile optimization "a critical part of website management," and dedicates an entire in-depth section of the site to helping webmasters build smartphone-optimized websites.
And if Google calls it a "critical part of website management," it's safe to say it really matters.
Consider this checklist a mobile SEO "good to great" resource.
Read more of The All-In-One Mobile SEO & Design Checklist.
---
October 21, 2014
It's been a busy month, with Search Marketing Expo (SMX) East 2014 and Pubcon Las Vegas 2014 taking place back to back as September gave way to October. After liveblogging 36 key sessions throughout both conferences, two major themes emerged: 1) the importance of optimizing for mobile at every turn and 2) the importance of a mission that goes far above and beyond sales. Read on for six lessons, straight from Pubcon and SMX East, on these key themes:
Brand + Mission = Excellence
Think Bigger: Startups Save the World
Focus on Users with "Youtility"
Responsive Design isn't the Only Choice That Makes Sense
Click-to-Call Extensions Reap Major Rewards
75% of Users Access Pinterest on a Mobile Device: Optimize Accordingly
Read on for more of 6 Digital Marketing Lessons from SMX East & Pubcon."
---
October 7, 2014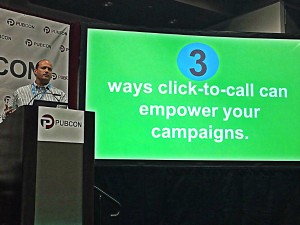 Learn how to enhance your PPC campaigns with click-to-call extensions — and why they matter so much — as Jason Spievak (CEO of Invoca) and Daryl Colwell (Senior Vice President, Matomy Media Group) take the Pubcon stage to talk mobile search advertising.
Read Pubcon Liveblog: New Mobile Behavior and Click-to-Call Strategies.
---
October 1, 2014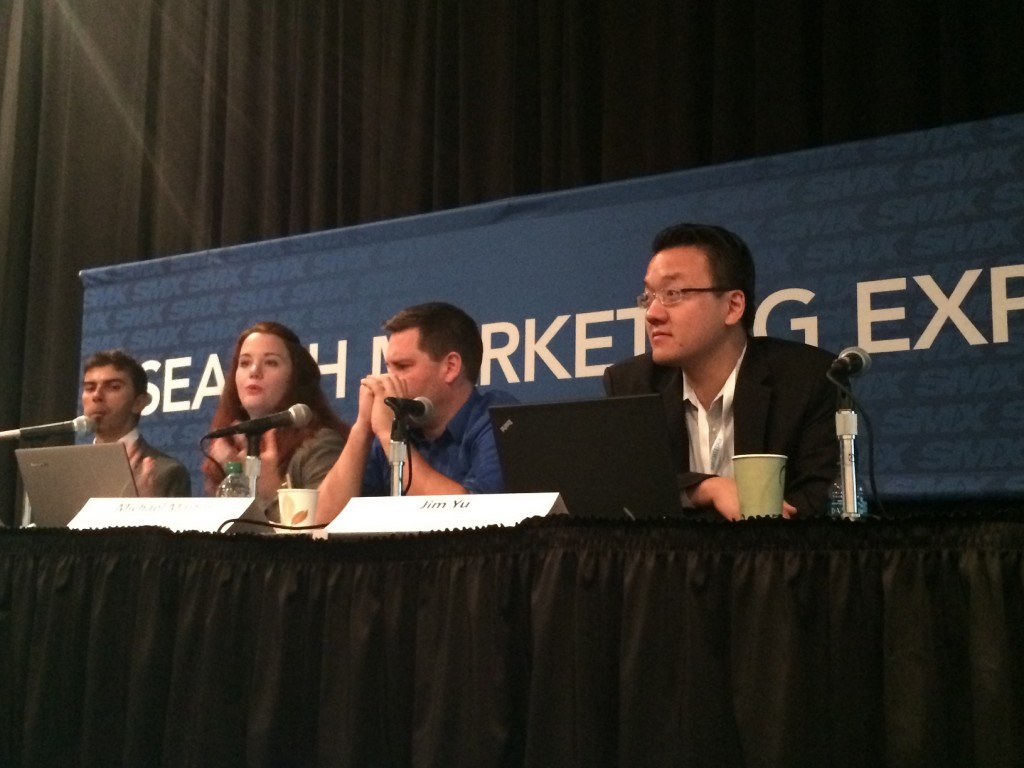 When it comes to mobile, Google prefers responsive design. But there is no ranking boost or penalty for using this method when designing your mobile site. Cindy Krum, Michael Martin, Jim Yu and Gary Illyes talk about what happens when sites use dynamic serving, separate sites and responsive design — or some combination of all three.
Read more in What SEOs Should Be Doing with Mobile.
---
September 30, 2014
The sales funnel has exploded. However, the pieces of the funnel are still highly relevant. You need to be there in the consideration phase. You need to streamline the purchase process so it's frictionless. You need to work to maintain retention and get fanatical loyalty.
Speaker Jeffrey K. Rohrs discusses three ways to leverage key moments in a sales funnel to make the path to purchase as frictionless as possible.
Read more in Making Moments Matter.
---