Google is Not Currently Considering Social Signals, But Change Could Be On the Horizon
"Are Facebook and Twitter signals part of the ranking algorithm?" According to a Google Webmaster Help video Matt Cutts released yesterday, the answer is a very definitive no (for right now).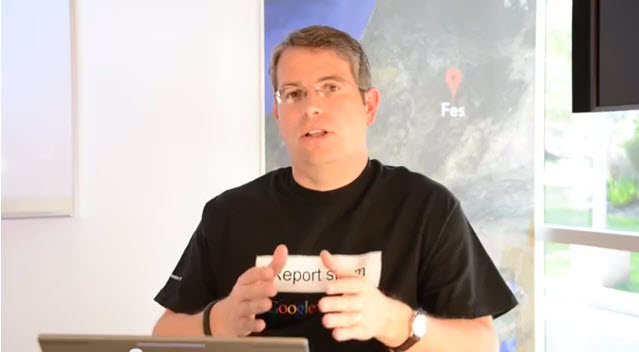 Cutts explains in the video that Google crawls Facebook and Twitter just like it crawls any other Web page, and if something occurs on Facebook or Twitter and Google is able to crawl it, the crawled piece of content will be returned in search results.
As an example, Facebook Apps are one known type of social media content that Google "is able to crawl" and likely to return in SERP results (learn more about how Google sees and ranks Facebook Apps and how to optimize your Facebook page for search).
He then follows up this statement by saying that, at this time, Google doesn't take into consideration engagement numbers like followers or likes because – as they experienced in 2011 when the Twitter "hose" cut them off – these properties have the power to block them from crawling at any time and that foreseeable instability makes adding metrics like followers to the algorithm a low priority for Google engineers. (So, no – likes and followers are not social signals that are a part of the current Google ranking algorithm.)
If you happen to see a spike in SERP ranking and a correlating spike in Facebook likes, Cutts assures marketers in this video (again) that these related incidents are truly just related incidents, not connected incidents.
Perhaps the most insightful part of the video happens near the end when Cutts segues into discussion of identity, privacy, and the future role a less-anonymous Web will play in all of this. Cutts says right now we are "sampling an imperfect web" and, as such, we "have to worry a lot about identity when identity is already hard" – meaning hard to get right, and hard to react quickly to.
He closes by saying that he thinks in years to come – (we assume because of initiatives like Authorship and advances in technology) – people (and Google) are likely to know more about who is writing what on the Web, and – as such – the way people, Google, and social properties interact with one another just may change.
In a quote that sums up the whole five-minute video well, Cutts closes by saying:
"Over [the next] 10 years we're more likely to understand identity and to understand the social connections between people, but at least for the time being we have to deal with the Web as it is and what we are allowed to crawl and what we can easily extract from that and count on being able to access in the future."
Watch the full Google Webmaster Tools video:
Posted by Chelsea Adams on January 23rd, 2014 at 11:29 am
7 Replies to "Google is Not Currently Considering Social Signals, But Change Could Be On the Horizon"