News Search SEO: SES San Jose
Despite skipping food, the live lunchtime broadcast of SEM Synergy was delicious and nutritious! Check out the podcast at WebmasterRadio.fm to hear all the yummy insights from Chris Winfield, Cindy Krum and Dave Snyder.
And for dessert? News Search SEO, of course!
Dana Todd, CMO of Newsforce and Chair of SEMPO, is moderating. She asks who in the audience is PR specialists and a few people raise their hand. Many more raise their hand when she asks who is the catch-all marketing person. This session was designed with them in mind.
Up first is Lisa Buyer, President and CEO of The Buyer Group. She's going to focus on the optimized press release, a vital component of effective search strategies.
Defining the online PR opportunity:
The media segment:
• Editors
• Journalists
• Media
• Analysts
Then there's also the people searching online.
Today's journalists are lucky to have a job, they're working on stories 24/7, and many work for multiple publications. Media relations means helping journalists find their stories online. Getting found in search results is now part of media relations.
64 percent of journalists are using online news services to follow the news. 70 percent check a blog list on a regular basis. Three-fourths of reporters see blogs as helpful in getting them story ideas.
When she reached out to her media contacts, she found that they are finding their sources through Facebook and LinkedIn. They're asking for press releases with a link to PRWeb. They say Google News is part of my sourcing. Press releases need to be simple and easy to understand as well as factual.
Google alerts deliver press release news to inbox. People search on google news. Optimized press releases come up in natural search results. Over-optimized press releases might get found, but won't get read. AP style writing calls for journalists to write on a seventh grade level, so press releases should, too.
44 percent of American consumers are using social networks at least monthly. News search resources include
• Newsforce.com (optimization tool is cool)
• Businesswire.com
• PRWeb.com
News search strategies
• Newsforce.com guarantees headlines with top tier publications
• Newsroom blogs + Web site newsroom
• Being first to market is the best opportunity for news search results
Newsforce.com has an eye tracking study that underlines the readability and shows how consumers are reading press releases online.
A good news search strategy is creating a 12-month press release editorial claendar. PR + SEO is a marriage made in heaven.
Public relations and search
• Under the radar when it comes to influencing SEO
• SEO agencies should work in synergy with PR agencies
• PR brings boardroom content to SEO
• PR professionals and agencies need to have expert working knowledge about SEO
• Online public relations strategies give business a strategic advantage over the competition
• Work together with PPC/SEM campaigns for best results
The PR/SEO investment, according to a recent SEMPO survey
• 9 out of 10 advertising respondents engage in organic SEO
• 10 to 1 ratio budget spend on paid versus organic SEO
What's cool about optimized press releases?
• SEO
• Credibility
• Perception
• Vanity
• Journalists find you and write about you
• People find you
• Online branding
• Lead generation (maybe)
Lee Odden, CEO of TopRank Online Marketing follows up with the mechanics of SEO news content. He says journalists are increasingly leveraging search for story ideas and sources to populate those stories. In this case, it's not just a search engine, it's an influence engine. Most SEO efforts optimize for lead/sales generation.
Consumer –> Google –> Features, Benefits, Buy –> Customer
News content is optimized for a different audience and outcome.
Journalist –> Google –> Facts, Experts Trends –> Trusted source/Media relationship
News SEO fundamentals
• Focus on facts, research, case studies
• Keywords in news doc titles, navigation, content and links
• Archive by category (not just date) – build up the internal linking structure
• Offer photos, video and demos
• Promote content and attract links
• Monitor social and Web analytics
What's news content to optimize?
• Press releases
• Online newsrooms
• Corporate blog
• Reports/white paper
• Email newsletters
• Webinars
• Podcasts/Internet radio show
• Interviews (coach interviewee on keywords)
In digital asset optimization, match the news to the channel
• Announcements
• Press releases
• Images
• Video
• Blog/RSS
• Media coverage
• Social news/bookmark
The channels will then respond to well-packaged media by driving traffic and links.
You never want to stop acquiring inbound links. Link news content, not to the press release site but to your site as well. Include a link to your site on the press release because it will show you as the original, authoritative document. The bottom line is to package news that will travel.
Press release optimization
• Think upward and to the left
• Optimize for people first, search engines next
• Use keywords in the Title, subheading and body
• Don't obsess over keyword density
• In a 500 word release, use the keyword two to four times
• Use keywords in links to company Web site
• Add media: images, podcast, video, PDF/Word docs
Press release SEO analytics
• Pick ups – traditional and bloggers
• Inbound links
• Google and Yahoo News inclusion
• Social bookmarks
• Keyword ranking of press release
• Keyword ranking of target Web page
• Traffic to Web site
• Conversions: media inquiries
Search for "social media monitoring" for a great resource for analytics.
Parting thoughts
• Journalists increasingly relying on search for news sources.
• If it can be searched, it can be optimized.
• Focus news SEO for the media more than sales.
Greg Jarboe, President and Co-Founder, SEO-PR will add to the conversation with a case study and some advanced tactics.
Parents magazine recently launched a photo contest, the winner of which will appear on the November cover of the magazine. The contest began in May and ended in June. They got 4,000 entries in the first few weeks and it didn't seem to be taking off. Greg got pulled in at that poing and was faced with the challenge of optimizing for "not news". The press ignored it. The blogosphere ignored it.
They decided to combine press release optimization and blog outreach. With press releases, someone has to be looking for you to find you. But what if no one's looking for you? To address this they added blogger outreach as a push for a push-pull approach of
The campaign offered useful content and was rolled out over two phases. In late May they offered picture taking tips from the sittings editor to moms and dads entering their kids in the contest. They optimized in all the right places (headline, sub-head) and they added graphics. In June they retooled the release and published it a second time. The press release is still ranking number one 26 days after the release went out.
PRWeb allows you to compare the headline impressions of different releases. Their click-through rate was a healthy three percent. Also, this was across two press releases, so double the impact. This wasn't really news, or useful information, but insider information. Bloggers started picking it up and there was a ripple effect. They didn't just get coverage either, but 142 backlinks. The contest entry page ranks number three in Google for their term "cutest kid in America".
U.S. people visiting parents.com jumped to 112,591 per day from a low-point of 40,000. 85,878 original photos were received by the deadline. Each one comes with an email address.
Lessons learned
• Focus on creating useful, information-rich content that uses keywords appropriately and in context.
• The more useful content you have, the greater the chances someone else will find that content valuable to their readers and link to it.
• Creating good content pays off. Links are usually editorial votes given by choice, and the buzzing blogger community can be an excellent place to generate interest.
How many keywords should we put in the tags for press release images?
Lee Odden: Follow the same guidelines appropriate for any Web page.
How removed can an image be to the subject of the press release? (For instance, a picture of a hormone or security system isn't interesting)
Lisa Buyer: She suggests a short video of someone that was interviewed.
Lee Odden: It depends on who the press release is intended for. General consumers may care about how sexy the image is, but if it's intended for the industry, it may be appropriate to have an image like a security system.
Greg Jarboe: Search engines are really just looking for any graphic.
Can there be too many press releases?
Greg Jarboe: In the old days, there could be too many press releases in the media relations world. But in the news search world, the people looking for news today are different than the people that were looking for news two days ago. If you were working for one of the presidential candidates, you could put out a press release every hour.
We write reviews of what happened at events. We write so many that I think they should be picked up by Google News. Is there a process to submit or will it happen eventually? How can we become considered a news source?
Greg Jarboe: You have to use one of the major wire services.
Lee Odden: If you have a legitimate news source, you can apply to Google or Yahoo.
Dana Todd: Check out the Website Magazine article on how to get your site included in Google News.
What are three metrics I must track to know if my press release distribution campaign is successful or not?
Lee Odden: Look at pickups, search engine traffic, and tracking URLs for micro-conversion.
Greg Jarboe: Traffic to the site and track that to conversion. How much blog coverage did you get?
Lisa Buyer: Search engine distribution sites give reports for a short term analysis. Long term, look at the momentum over a year to see how it's improved your SEO. Look not just at Google News, but regular search results.
Dana Todd: The ultimate goal of PR is to influence public opinion. That's a messy metric. There's some fuzzy metrics that you'll need to measure. Look at shared voice, total readership and circulation, and how frequently you were part of the message.
How many distribution feeds should I do?
Lisa Buyer: She uses all the distribution services, depending on the industry, recent performance, regions. She wouldn't double up for the press release, but the picks one she thinks is the best fit for the release.
Greg Jarboe: He uses Businesswire and PRWeb both at the same time. They reach different places and will help get a full range of audience.
Lee Odden: For the most part he uses one service, like Lisa, based on the people he's trying to reach.
Posted by Virginia Nussey on August 20th, 2008 at 2:14 pm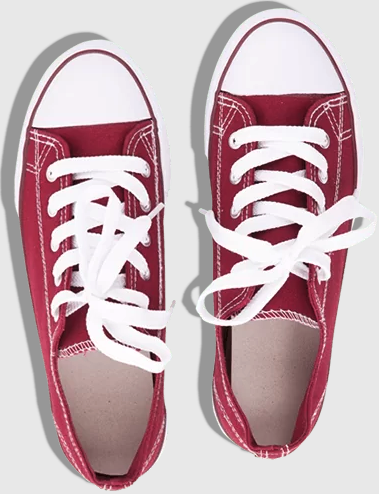 Bruce Clay
on March 27, 2021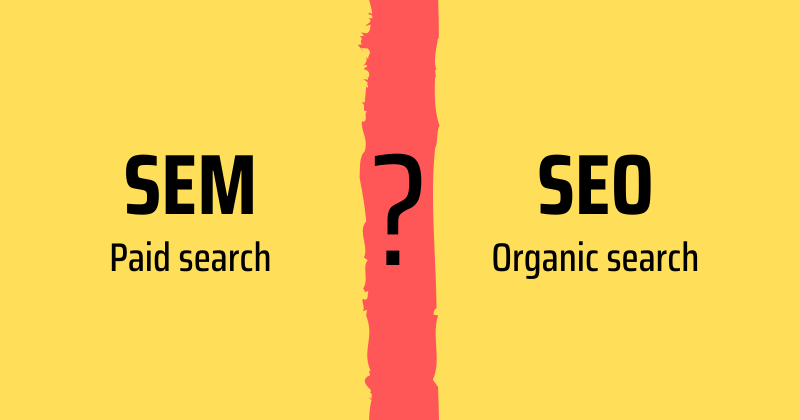 Bruce Clay, Inc.
on March 1, 2021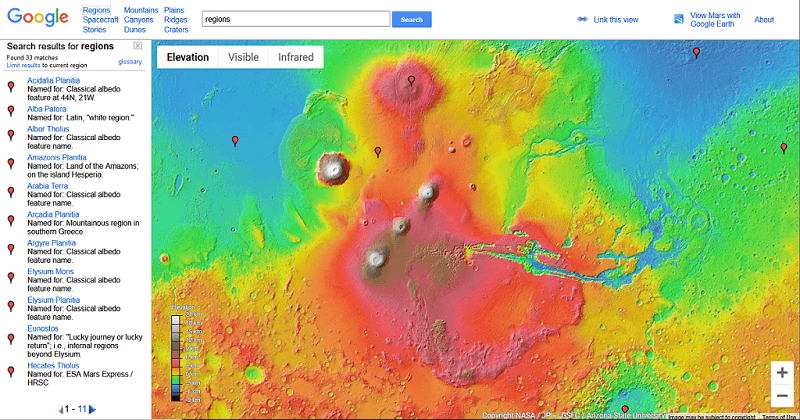 Bruce Clay, Inc.
on February 4, 2021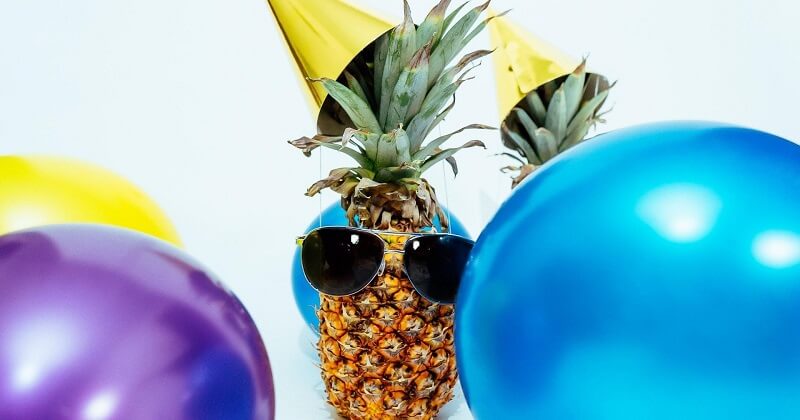 One Reply to "News Search SEO: SES San Jose"