Ethics Archives - Bruce Clay, Inc. Blog
May 29, 2012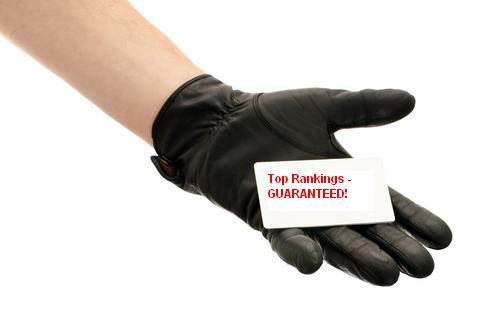 Since Google's Penguin update, links have been in the spotlight. It has always been our position that proper links are earned, not purchased. Earning is tied to quality, and quality takes resources and expertise. A link is a definite byproduct of being an expert and having content worth the link. Anything else is simply not OK.
I thought it was time to write this post; a post on why protecting our SEO community is everybody's job. But first, I'll touch on the background of the issue: quality SEO versus deceptive SEO, so anyone who might be new to the topic is brought up to speed.
Read more of SEO Community Watch: Why We're All Responsible for a Quality Industry.
---
October 26, 2010
Halloween is just around the corner, so what better time to take a trip down spooky lane to look at all the frightening tactics that your website may encounter with a ghoulish Internet marketing provider. Take a look at these scary Internet marketers and their tactics, so you can protect your website from harm.
Read more of Spooky SEO: Don't Let Black Hats Cross Your Path!
---
September 15, 2010
If I told you that you could have the body of your dreams in five minutes and all you'd feel is a pinch, would you do it? Would you believe it? Or would you recognize it's too good to be true?
Too bad no one's buying it. The guy looks like a plastic Ken doll that's been zapped in a microwave. And it's all thanks to synthol, a substance injected directly into the muscle to give the appearance of a lifetime of pumping iron. Synthol is a site enhancement oil, or SEO.
Read more of Accept No SEO Substitutes.
---