How To Archives - Bruce Clay, Inc. Blog
March 21, 2017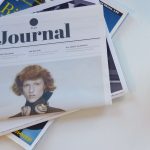 With all the buzz over fake news in the media, SEOs are asking questions about the effect of fake news on organic search.
Just last week, Google published an update to its Search Rater Quality Guidelines. The changes hint at the goal of the search engine to take algorithmic action to identify and demote those fake news pages on the web.
Read on for what we know about:
How Google is looking to algorithmically promote factually accurate content in search results.
How Google is training its computer programs to find and weed out fake news via a fresh update to its human quality rater guidelines.
Plus how you can integrate trustworthy factual information into your content using database-driven data.
Read The Effect of Fake News on SEO & How to Add More Facts to a Site.
---
September 22, 2016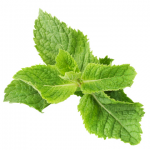 There are four pillars of SEO content: expertise, authority, trust (E-A-T) and maintenance. These are exactly the qualities search engines look at to rank your site. Google even says so outright in its Quality Rating Guidelines.
Here we drill down into maintenance — keeping your content up to date and ever-relevant.
BCI is deep in the process of a full content inventory to maintain and upkeep BruceClay.com. With this process fresh on our minds, we walk you through the full program on how to update website content:
• Defining and set up conversions
• Inventorying content, identifying updates
• Analyzing current performance
• Getting user feedback
• Putting a strategy in place
• Updating content
• Testing changes
Read Keep It Fresh: Steps for Updating Your Website Content.
---
July 30, 2014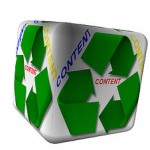 People consume content in a myriad of ways: they can read it, they can hear it, they can watch it. And everyone has a preference for how they'd like to consume their content. So, marketers, are you creating content in the format your audience prefers?
Not only does repurposing content generate media for consumption across your audience's preferred channels, it also makes it easy to produce more content with minimal effort. You can save a lot of time and energy in the content creation process by repurposing content. Repurposing content is taking a piece of content and changing it to suit a different purpose or switching up the format to reach a new audience based on their media consumption preferences.
Read more of A 6-Step Guide for Repurposing Content.
---
December 4, 2013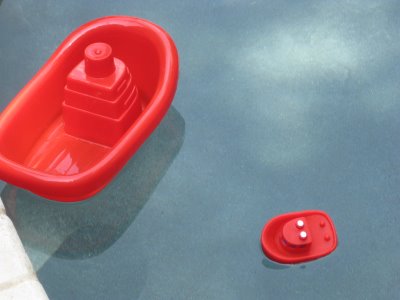 Pages rank higher in Google when they are tightly focused on a single topic. It's unlikely that one page will rank high for a dozen phrases. So if we expect to rank, we need to pick a phrase and create a great page on that topic.
But what about just two phrases? Can we optimize a page for a primary and secondary keyword? Yes. Here's a guide to targeting secondary keywords.
Read more of Secondary Keywords: How to Target Two Phrases on One Page.
---
May 15, 2013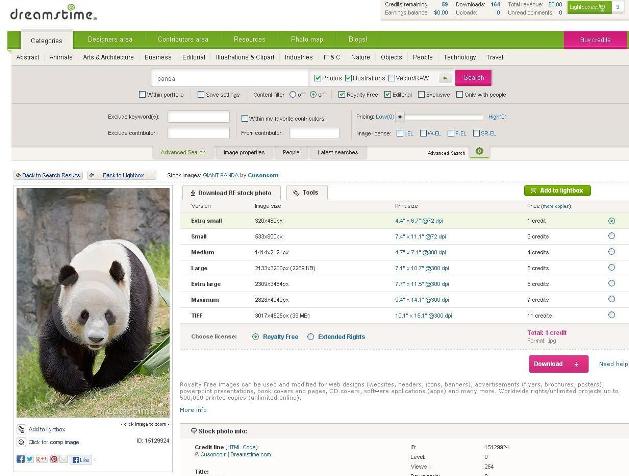 As a community manager and a blogger, I have 2 main needs for images:
1. Including them in BCI blog posts to break up text and add visual interest
2. Posting images to social media to share blog and other BCI content
What you'll know by the end of reading this is:
Where I get images, both free and paid services
How to make a graphic-text mash-up using Google Drive that will get noticed in the midst of noisy Facebook, Twitter and Google+ streams
Read more of How to Make a Graphic-Text Mash-up to Promote Blog Content on Facebook.
---
November 13, 2012
With a project profile created at the outset of the project, you have a constant road map to your content creation efforts. You'll save time and mental power moving between projects. And you'll have undertaken an exercise that brings you to a high level of intimacy with the brand and the people it wants to reach. Here's my project profile cover sheet and an explanation of how and why you'd want to create them for your own SEO content projects.
Read more of SEO Copywriter Productivity Tip! Create Project Profiles.
---
October 10, 2012

While other addictions are more dangerous to your physical health, it's hard to compete with Facebook as far as irresistible urges go.
A study conducted in Germany found Facebook to be as enticing as even the most primal desire, sex, and the most tempting substance, cigarettes. While Facebook's addictive nature may not be as physiologically demanding, succumbing to its pressure is more difficult. It's too easy to rationalize another visit to the network as harmless, and so we give in — over and over again.
Businesses can learn about what makes Facebook so addictive. Mimic some of Facebook's behaviors to draw users back for more.
Read more of Lessons from Facebook: How to Be Irresistible.
---
May 11, 2012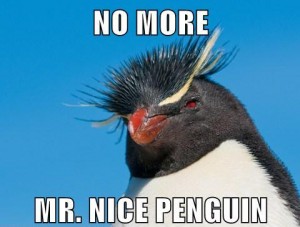 The patient is crashing! Triage needed STAT! Is there a doctor in the house?
Yesterday the search engine optimization industry got fresh info from Matt Cutts on the Penguin situation. It's been about two weeks since the bird first landed, enough time for SEOs to assess any damage and become familiar with the foul consequences of the update.
For those suffering under Penguin's iron wing, a plan of action is needed to identify and remedy the causes of penalties and devaluations.
SEO experts have weighed in. Here are the steps for SEOs and webmasters to take to clean-up the link spam Penguin's after.
Read more of Penguin Recovery Measures: Link Pruning Basics.
---
May 1, 2012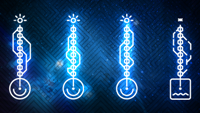 As technology advances and we upgrade our collective cache of abilities, some skills once reserved for specialists become commonplace. Well, there's another skill that soon will be on the list of mandatory know-how: programming. We consume code all day; not knowing how to code is in many ways like knowing how to read but not write. We're doing ourselves a great disservice by relegating ourselves to mere consumers not equal to a separate class of creators.
How can we as Internet marketers implement campaigns to their full effect if we don't understand the language in which we are working?
Read more of Do Yourself a Favor. Learn to Code. (Then Teach Me.)
---
August 31, 2011
You have all these really great ideas on how to keep your brand engaged in social media, yet all those other things you have to do, all those work things, keep getting in the way. It happens to the best of us. The first problem? We have to realize that social media is work, and it should be viewed as part of the work week.
If you want to make strides in social media, you have to make time for social media. And that's what we're talking about today – taking control of your schedule in a way that makes social media work for your success, not against it.
Read more of How to Get a Handle on Your Social Media Schedule.
---