FEATURE: SEO Strategy and Google Algorithm Updates of 2011
By Virginia Nussey, December 2, 2011
Another year, another several hundred updates to Google properties and the secret sauce of the search algorithm. Industry professionals have kept up with Google's changes in 2011, paying special attention to the massive implications of Panda, Freshness, Google+ and modifications to the SERP format. Here we'll review two major changes to the algorithm that determines the order and selection of results on Google search engine results pages: the Panda Update and a number of iterations that followed, plus the Freshness Update.
Before we detail the two algorithm updates that had arguably the largest affect on SEO strategy this year, it's worth noting that there were many additional updates made to Google SERPs since the year began. Many of these changes are evidenced by Matt Cutts' post on the Google Inside Search blog, "Ten recent algorithm changes," as well as SEOmoz's up-to-date resource of Google search updates going back to 2000.
A strong SEO strategy that can give a site a competitive advantage is one that makes use of whatever Google's intended focus for a given update might be, if applicable to the site, its themes or type of content. For instance, as Google continues to integrate +1s and Google+ profiles into search results, it may make sense to develop a social strategy that accounts for the burgeoning platform.
As for priortizing your efforts on this endeavor, begin by making sure your site is observing Google's preference for high-quality, original and fresh content.
Panda Update Shows Google is Hungry for Quality Content
At the beginning of the year, Google made it clear that it was going after low-quality content, explicitly content farms, with the aim of eliminating them from search results.

In February, SEOs and webmasters noticed what would later be dubbed the "Panda Update" shifting results in the SERPs. Feeling the brunt of the algorithm update, were scraper sites and content farms, the latter generally defined as sites having shallow, low-quality content across a broad range of topics. The aim of many content farms is to have pages that rank for many queries, then monetizing that content with advertising. The content is often not useful to human users but includes important keywords, thus gaming the search engine algorithm to rank low-quality content.
Machine learning expert and Google engineer in the search quality department, Navneet Panda, is the namesake of the update. A number of iterations of the update were rolled out in the months following the initial release, each further refining signals related to content quality.
The consequences of Google's commitment to original, relevant, useful content affects websites of all stripes, and content strategies must be reevaluated in light of content characteristics Google explicitly favors.
A comprehensive content strategy will take into account Google's guidelines, the strength of the brand and its knowledge resources, and how site architecture can support content themes for human users and search inferences alike:
Develop an authoritative resource centered on education and research: Experience separates novices from experts. Tap into your experience in your field or industry to write and publish unique and applicable content. If you don't know where to start, analyze what qualities and features set the brand and its products and services apart from the competition. And through links and social contacts, tie your content into the greater network of subject-matter experts on the Web, as referencing experts also demonstrates expertise.

Adhere to Google's quality standards: Google may be less than forthcoming when it comes to its algorithm, but when it comes to what it's looking for in determining quality content, the search engine has made its expectations clear.

Utilize linking and site architecture as support for content themes: Organization always helps make good content better, and the information on a website should be ordered by topic within an intentional hierarchy that allows a reader or search engine to follow a thought process or explore a topic in increasingly further depth. Siloing is a method of organizing site content through linking and architecture that supports a subject theme. Consider how siloing can help draw a clear picture of the subjects your site covers.
Google Freshness Update Identifies Queries that Require Fresh Content
Building on the enhanced indexing capabilities due to 2010's Caffeine infrastructure overhaul, on November 3, Google announced an algorithm update giving preference to fresh content. In Google's words, it was a "significant improvement to our ranking algorithm that impacts roughly 35 percent of searches and better determines when to give you more up-to-date relevant results for these varying degrees of freshness."



Google says the update affected 35 percent of SERPs, which means that one or more result on a page is included where it wouldn't have been prior to the update. Google has determined that recently published or updated content is more relevant to queries related to:
Recent events or hot topics
Recurring events
Topics with frequently updated information
As Google explains in the linked article above:
"Different searches have different freshness needs. This algorithmic improvement is designed to better understand how to differentiate between these kinds of searches and the level of freshness you need, and make sure you get the most up to the minute answers."
No matter the type of site, the Freshness Update applies. When sites were evaluated in terms of performance following this update, winners and losers spanned all categories, with news sites and brand sites falling on both sides of the divide.
There are a several tactics that can be adopted to add fresh content to a site. Consider the following options, analyzing the required investment of time and resources for implementation and maintenance and relevance to a site's audience and themes.
Maintain a blog: A blog is a content platform that creates a stream of regularly updated content. Create a schedule to help manage the time commitment required to maintain a steady flow of content that will interest and inform readers. An editorial calendar can help you decide on topics to write about and the frequency of posting in general and about particular issues. With a calendar and schedule in place guest bloggers contributing, you can create a process that puts blogging on relative autopilot. As a marketing channel, well regarded blogs may gain an audience that checks the site at intervals, a behavior that can be leveraged to draw viewers into the site to perform additional conversion activities.
FAQ or Q&A: Part of the challenge of keeping content on a website fresh is deciding what new content should be about. What better way to generate content than based on suggestions from your users, based on frequently asked questions. Support and customer service calls may be a source of user questions that warrant new content. Quote request and other forms may generate Q&A ideas. And site analytics data can uncover common questions. For instance, if your site is running Google Analytics, under Traffic Sources, drill down into Keywords to find out the queries users are using to arrive at your site through search. Type "how to", "what if", "how do" into the filter keyword containing field to find common questions that bring users to your site.
Report relevant industry news: If your site relates to a field that is affected by happenings in the real world, it may make sense to maintain a news section to inform visitors of updates and changes that may affect them. For instance, a law site may include news about Supreme Court decisions, newly appointed judges in the district or area, and any news about the partnership itself. The connection between reported news and themes of the site can be loose, but a rather direct connection should be apparent.
With Panda Update came the wake up call that content quality was a top SEO priority. With the Freshness Update it's clear that fresh and frequently updated content will be rewarded by Google. These two content characteristics go hand in hand and should be central to any search marketing strategy going forward.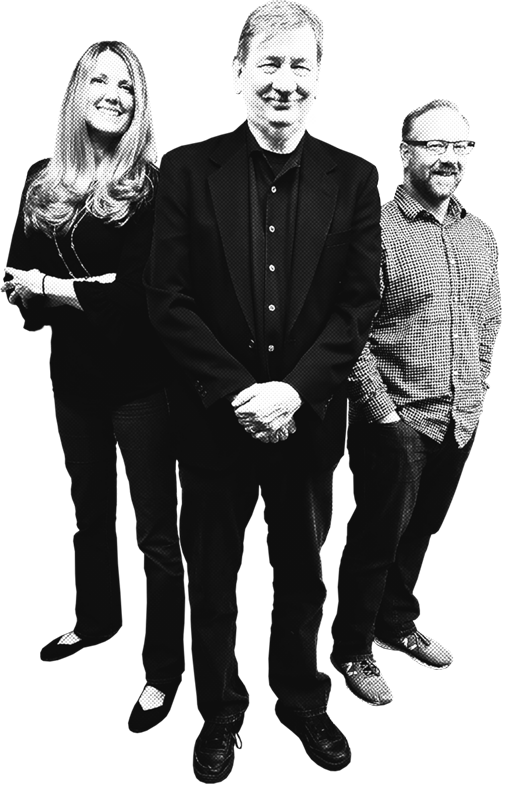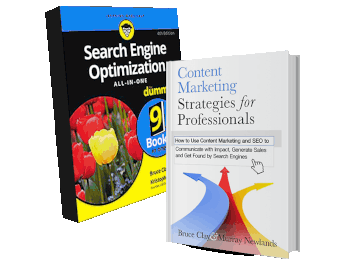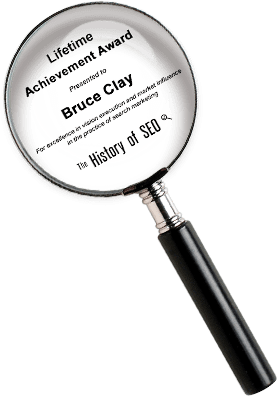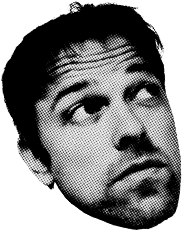 Serving North America based in the Los Angeles Metropolitan Area
Bruce Clay, Inc. | 2245 First St., Suite 101 | Simi Valley, CA 93065
Voice: 1-805-517-1900 | Toll Free: 1-866-517-1900 | Fax: 1-805-517-1919