December 2011 - Bruce Clay, Inc. Blog
December 30, 2011
Day 3 of our "Best of Search Conferences 2011" is upon us, and this post wraps up the series here on our blog. Looking through the coverage, one thing we can say for certain is that there are a ton of enthusiastic, brilliant people in the search marketing community who have a passion for sharing ideas. Thanks to all of them, and special thanks to the conference producers who offer a vehicle for these people to share knowledge with the community. Today's Day 3 coverage is all about exploring thought-provoking topics in the areas of understanding your audience, holistic marketing, online reputation management and branding, plus cutting-edge topics from this year's search marketing events. And don't forget to check out Day 1 and Day 2 if you happened to miss them.
Read more of Best of Search Conferences 2011: Day 3.
---
December 29, 2011
Digital marketing conferences are an exciting resource for those in the SEO and SMM community, offering the most up-to-date and cutting-edge info from experts finding great success marketing online, as well as popular search engine and social media platform employees themselves. You may not have been able to attend all the Digital marketing conferences you wanted to this year, but we reported on many. We've categorized the most popular sessions and compiled the liveblog coverage highlights to report all week. Today's tracks bring you strategic and tactical recommendations for social media marketing and local search and services.
Read more of Best of Search Conferences 2011: Day 2.
---
December 28, 2011
In 2011 the Digital marketing industry had yet another year full of huge changes. In other words, it was business as usual. Google rolled out its Panda update, an adjustment to the search ranking algorithm that aims to remove low-quality content from search results pages. The update also had repercussions for the practices of conversion rate optimization and analytics. To help you keep track of these changes and more, here's of the first day of our "Best of Search Conferences" for 2011, with top takeaways for analytics, paid advertising, SEO and CRO.
Read more of Best of Search Conferences 2011: Day 1.
---
December 27, 2011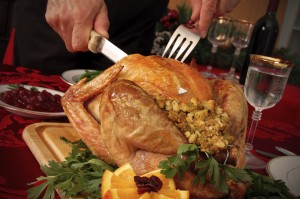 For many, the holidays bring with them traditions to uphold. One of our Bruce Clay, Inc. traditions is pulling together the best liveblog coverage from Digital marketing conferences we've attended throughout the year. Bestowing the title of "best of" our liveblog coverage over the year was more challenging than ever the Bruce Clay blog hosting coverage from 8 stellar shows.
Read more of Best of Search Conferences 2011: The Agenda.
---
December 23, 2011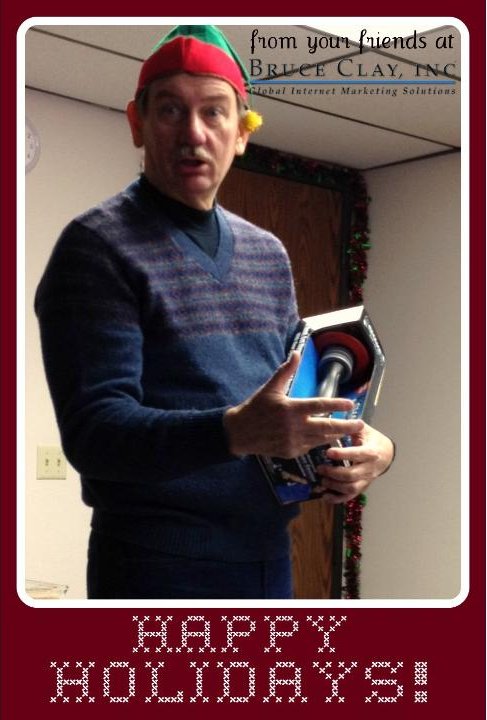 We had a Secret Santa gift exchange this morning and wouldn't you know, Bruce got just what was on his wish list! A Shake Weight! This is Bruce's "how did Santa know?!" face. Our gift to you! ;)
---
December 21, 2011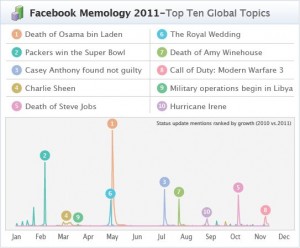 Audience: SEOs and Internet marketers
Estimated reading time: 3 minutes
It's the end of the year, and you can count on one thing. Or maybe ten things. Or possibly five things. You know, the list of top X – trends, memes, lessons of the past year or year to come.
Yes, content of this variety is entertaining link bait, luring us to laugh, scratch our heads and pass it along. But more importantly, these posts give us pause to evaluate our successes of the past and opportunities for the future, knowledge that ensures next year will be even better than the last.
It's with that perspective that we bring you the top of the top lists. Just like mom was always teaching you new things, here is the mother of all end-of-the-year posts of interest to online marketers.
Read more of The Mother of All End-of-Year Posts for Marketers.
---
December 19, 2011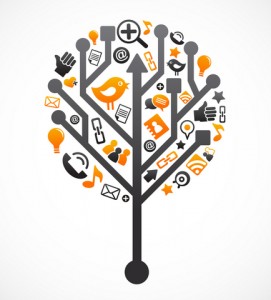 Audience: In-house marketers
Estimated reading time: 2 minutes
It's a fact of life that sometimes only the people who work in a company's marketing department actually ever know what's going with the company's marketing strategy. New ideas get implemented with the rest of the company being none the wiser. And if your organization is like many others, internal social media strategy trickled in a little at a time, seeping through the cracks, but never quite fully soaking in.
This often spells missed opportunity for in-house marketers to leverage the many channels available to them throughout the organization to help them reach their goals.
I, myself, am in the beginning stages of performing a companywide analysis of potential missed opportunities in the way of social media promotion. We want to take full advantage of all the communications and channels we have available to us to let people know that we also want to connect on our Facebook, Twitter and YouTube accounts, and of course, our blog.
In this post, I'll tell you how I plan to tackle the research and make little adjustments that can have impact on our social media exposure in the coming year.
Read more of How to Maximize Your Social Media Presence with Minimal Effort.
---
December 16, 2011
Audience: Friday Recap enthusiasts
Estimated reading time: How long do you want to goof off?
It's been a bit since we've done a Friday Recap. We know how much you all anticipate these things, so we hope it didn't throw you off or cause confusion about whether or not Fridays actually happened in the past month. Well I'm here to tell you (not Rebecca Black), that it's Friday, and here's your Friday Recap!
Read more of Friday Recap: "I Had the Timeline of My Life" Edition.
---
December 15, 2011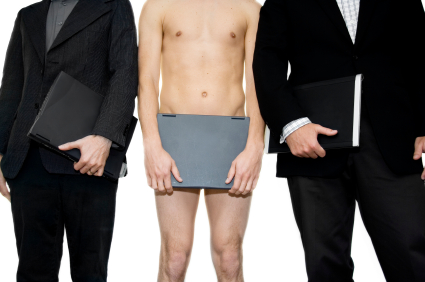 This is a tale of two celebrity twits, er, tweeters.
The first was once heralded as the star who welcomed Twitter to the mainstream. However, @aplusk's presence as a microblogger was snuffed out in humbling fashion.
Quick background: the Jerry Sandusky child abuse scandal came to light, taking beloved Penn State football coach, Joe Paterno, down with it. Ashton Kutcher's tweet in support of the coach was met by public backlash. In turn, Kutcher claimed ignorance and ceded control of his Twitter account to what we can only assume is an antiseptic PR team.
The second celebrity was instantly recognized as a Twitter natural. His entrance into the community was rewarded by 100 retweets of his very first post. @Alec_Baldwin's microblogging presence came across as open and genuine, until a scuffle with some airline attendants pushed the endearingly volatile personality AWOL.
Read more of Don't Be Shy: How Social Media Exposes Your Naked Brand.
---
December 13, 2011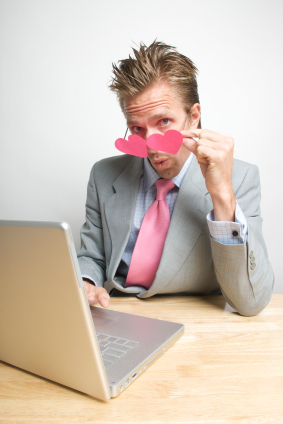 Audience: Eternal optimists
Estimated reading time: 2 minutes
It may be the time of year but I can't help but be hopelessly optimistic about the future. From the look of my Facebook and Twitter feed, I know I'm not alone in this feeling. Let's frolic a moment in the rosy revelry brought on by glittering lights, the promise of presents and brandy-warmed bellies.
Public outlook on the Internet seems more overwhelmingly positive than usual. Stories are cropping up on everything from increased consumer spending this season, signs of moderate economic growth, online ad spend blooming in the new year, and the upward trajectory of online marketing fluency by businesses of all sizes.
Read more of 3 Little Life Reminders to Brighten Your Biz Outlook.
---