Author Bruce Clay, Founder & President
Bruce Clay is founder and president of Bruce Clay, Inc., a global digital marketing firm providing search engine optimization, pay-per-click, social media marketing, SEO-friendly web architecture, and SEO tools and education.
Posts by Bruce Clay
---
January 17, 2017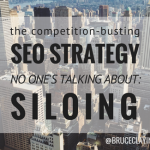 What if I told you that the way most websites are structured is completely wrong for search marketing?
And then what if I told you that there was a proven way to structure your website to:
• Boost its relevancy for search engines
• Drive more organic search traffic
• And gain a massive competitive advantage?
Let me tell you more …
It's an SEO strategy that's been around for a while, yet the majority of brands — even bigger brands — aren't utilizing its power to improve their site's rankings, relevance and usability.
You'll gain a competitive advantage as I explain in this post:
• Why website architecture is the key to making your site relevant to the search engines.
• How the organization of your content positions you as a subject matter expert and creates a good user experience.
• Case studies that show the power of website architecture for SEO.
Read The Competition-Busting SEO Strategy No One Is Talking About.
---
January 9, 2017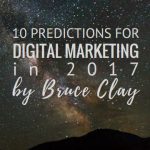 It was hard to miss the "good riddance to 2016" trumpet blasts just two weeks ago.
So 2017 starts off in a pretty good position with small shoes to fill.
However, the expectations we as individuals have for our own achievements have not waned. Redo everything and improve it all. "Nothing is sacred" has been my mantra lately. Up takes effort.
For you, let 2017 be the year you say you got better every day. The year you surrounded yourself with smart people. The year you got ahold of better data. The year you made more informed decisions.
In that spirit, I perform my annual exercise of crystal ball gazing, offering predictions for the search marketing and affiliated digital marketing spaces for the year to come.
Read Bruce Clay's 10 Predictions for Digital Marketing in 2017.
---
December 12, 2016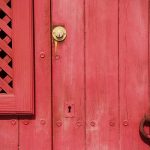 Imagine a search engine results page with four paid ads at the top and three more sponsored local listings in the Local Pack.
That's seven ads at the top of every page.
That's where we're headed with Google Home Service Ads.
In fact, you may not even recognize Google's local search listings in a year's time as Home Service Ads expand through the local pack and new regions.
Home Service Ads are available for locksmiths, plumbers, house cleaners, handymen and electricians in the Bay Area, Sacramento and San Diego. If that doesn't include your business, do you need to be paying attention? Absolutely. Paid inclusion is a reality and it's only a matter of time before it rolls out to all local businesses.
Read why home service ads will affect SEO, straight from Bruce Clay.
---
November 16, 2016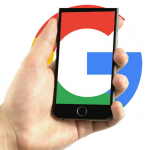 Google reaffirmed in a Nov. 4 post on the Webmaster Central Blog that a mobile-first index is coming.
I think many people have heard the news. I think many of those people are confused by it.
Are you clear on how a mobile-first index will impact your websites, clients and mobile SEO strategy?
See how many of the questions on this eight-question quiz you get right. You'll also get our mobile-first checklists.
Take the Mobile SEO Pop Quiz.
---
January 20, 2015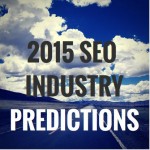 Since 2006, Bruce has posted annual predictions of what he expects will jostle the SEO and Digital marketing industry in the year to come. What follows are 9 predictions by Bruce Clay on mobile, local, video, voice search, and shifts among the Internet's dominant players.
Mobile use has surged to 50 percent of U.S. Internet access. Bruce predicts mobile results satisfaction will become the search engines' priority, and the battleground for Bing and Google's final search market share showdown.
Local results will be the next page-one real estate that search engines look to monetize. Expect enhancements to local listings such as coupons and photos ━ for a fee.
Google will introduce an ecommerce product or platform to strengthen consumer use of Google for product searches, as Amazon threatens Google's PPC revenue.
For more on how and why this all happens and the big picture that ties it all together, read Bruce's 2015 Predictions for the SEO Industry.
---
July 16, 2012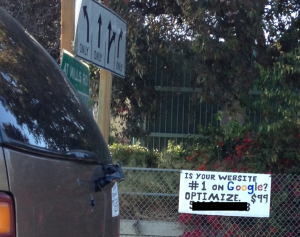 As with most service-based industries, there aren't any "guidelines" about what SEO should cost. It's built on market demand, the competitive landscape and what makes sense for the individual business. And as a business, there are obviously different factors at play. A one-person organization based from home with an Internet connection and cell phone has a different cost structure than a large service-based agency. So the factors that go into the guidelines must account for the significant cost differentials.
Add to that the fact that there is no set of agreed-upon "standards" for service and the measurement of performance. This becomes confusing to the potential client on what they are supposed to be buying. I have seen a lot of sites that have a long list of deliverables without any quantifiable set of measurements.
"I will edit eight pages per month" is not ROI, and is obviously easy to perform. That said, there are many companies claiming to do SEO that simply punch down a list of tasks without any results other than that you paid for the tasks to be done.
As a consumer, it is a matter of risk.
If you're in the research stage of shopping for SEO, this post is meant to give some insight into the cost of SEO, and what you're buying when you pay for search engine optimization.
Read more of The Cost of SEO: How Much Should You Pay?.
---
May 29, 2012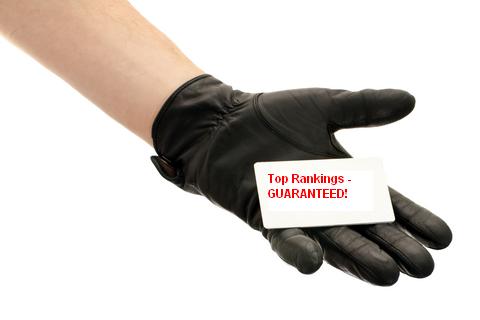 Since Google's Penguin update, links have been in the spotlight. It has always been our position that proper links are earned, not purchased. Earning is tied to quality, and quality takes resources and expertise. A link is a definite byproduct of being an expert and having content worth the link. Anything else is simply not OK.
I thought it was time to write this post; a post on why protecting our SEO community is everybody's job. But first, I'll touch on the background of the issue: quality SEO versus deceptive SEO, so anyone who might be new to the topic is brought up to speed.
Read more of SEO Community Watch: Why We're All Responsible for a Quality Industry.
---
February 1, 2012

Late Monday, we announced the service "Local Paid Inclusion," which we said gives local merchants higher rankings in the Places and local search results in Google, Yahoo! and Bing. We believed that the service offering was finalized between our backend partner and the aforementioned search engines. So far, we have determined that it is not […]
---
January 31, 2011
Fellow search marketers: Please understand that if Google does not win the fight on paid links, eventually the top rankings will belong to sites that spend the most money on links. This hurts almost every SEO and certainly hurts every one of our clients.
An explicitly clear warning for all online business owners:
This post is a formal summary of the issue we have seen explode recently regarding "purchased links." For the benefit of everyone, I am turning the volume knob on this warning all of the way to 11. And, no, I am not crying wolf.
Read more from Purchased Link Penalties: There's No Time to Waste.
---
July 30, 2009
SEO is not snake oil, not a boondoggle, not a waste. That SEO is snake oil is a point of view that's been argued over the years, sometimes even endorsed by well-known industry insiders. That's not to say that there's no one selling sub-standard SEO services and thus giving the profession a bad name. But […]
---