Bruce Clay Blog : Conversion Rate Optimization
December 12, 2013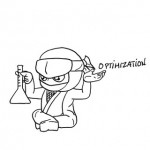 Renowned conversion optimization expert Tim Ash pulled together a website of resources to use to improve your site. Conversion Ninja Toolbox http://conversionninjatoolbox.com is a free directory from SiteTuners that lists tools for organizations of all sizes and budgets. You can find solutions in five categories to create, diagnose, engage, test, improve and learn. Watch a short video on the toolbox and read more.
---
September 12, 2013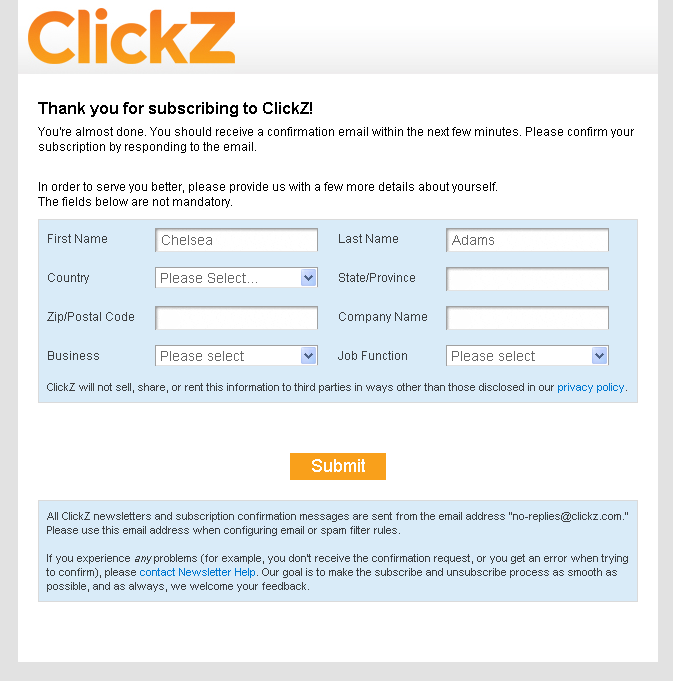 Sometimes the best epiphanies come from looking at the work of others. To help inspire your a-ha moment this case study highlights the best parts of four stellar thank you page examples that got it right.
Read more of 4 Thank You Page Examples That Got It Right.
---
May 9, 2013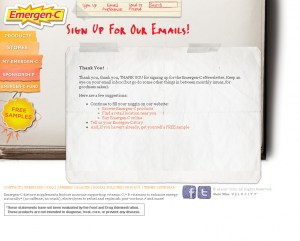 If you read the first installment in my two-part "How to Create a Thank You Page That Engages and Converts" series you know that Thank You pages are the pages that leads (aka, potential customers) are directed to after they complete a designated task.
And you also understand that by taking the action that led to the Thank You page your customer, or potential customer, has basically tapped you on the shoulder to let you know they are interested in your product or service.
Now what?
Now is your chance to make an impression and inspire action that keeps your lead engaged. Now is your chance to funnel traffic to the pages you want them to see, your chance to use persona information to offer exactly the right offer at the right time, and your chance to bridge the gap between you and your leads with social media opt-ins that keep you connected long after they've left the site and forgotten about your form.
Now it's all about the call to action.
in this post I use an "if this, than that" format to show you how to use your goals to craft compelling calls to action that encourage leads to take the next steps that you want them to take.
Read more of How to Create a Thank You Page Call to Action.
---
May 7, 2013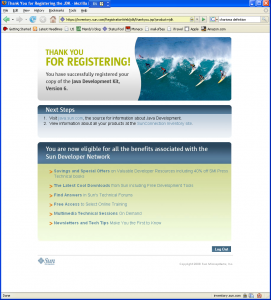 The Thank You page is the page that a lead (aka, a potential customer) will land on after filling out a web form, making a purchase, or completing another online task that you, the business, deem worthy of recognition.
By taking the action that led to the Thank You page your customer, or potential customer, has proverbially tapped you on the shoulder to let you know they are interested in your product or service. They acknowledge you, and they like you! Now what? How do you nurture your relationship with them so they will remember you and feel inspired to take the next step? How can you use the Thank You page to funnel your qualified leads to the pages you want them to visit next?
Whatever you do, it's critical to make sure you leave them feeling satisfied and engaged, not confused.
To help you get started creating Thank You pages that convert leads into sales and strangers into brand loyalists, this blog post offers suggestions for approaching Thank You page creation in three stages: creating a foundation and getting ready to launch; on-page content creation; and using analytics to track success after your page or pages go live. On Thursday, I'll be back with part two of this series to go into more detail about how to choose a Thank You page call to action that is focused, engaging  and in alignment with your brand goals.
Read more of How to Create a Thank You Page that Engages and Converts.
---
August 15, 2012

This session promises to take  a look into how to include conversion optimization into every step of your marketing strategies online. Solo presenter Mikel Chertudi of Adobe starts off with telling us that he has about 500 people in the marketing department there. He brings this up because he feels larger organizations have the challenge […]
---
August 14, 2012
Moderator: Bryan Eisenberg, SES Advisory Board; NYTimes Bestselling Author, bryaneisenberg.com Speakers: Scott Brinker, President & Chief Technology Officer, ion interactive Chris Goward, Co-Founder and CEO, WiderFunnel Marketing Optimization A testing game to test your conversion skills, care of Chris, our first speaker. A Wine Deal Website The goal: More e-commerce revenue Why: Millions of daily […]
---
July 18, 2012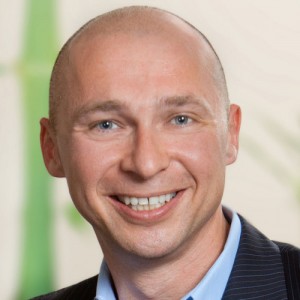 Tim Ash is a friend, author, speaker and CEO who has been perfecting his approach to landing page optimization and website conversions for many years. As co-founder of SiteTuners in San Diego, Calif., and chairperson of the global Conversion Conference, Tim pretty much lives and breathes conversion optimization.
So when he sent me a copy of the second edition of his book, "Landing Page Optimization: The Definitive Guide to Testing and Tuning for Conversions," I dug right in.
If you're involved in any aspect of building and marketing a website – no matter what your discipline or area of expertise – you can learn something about how to perform your job better with conversions in mind. Tim, along with co-authors Rich Page and Maura Ginty, give practical insight into the many components of the conversion process, from the design and content to the psychology and data, and much more.
I sat down with Tim recently to talk about optimizing websites for conversion, and the second edition of his book. What follows is the transcript of that conversation, and it's packed full of goodies. From tactical advice for Web pages to advice for businesses to start fine-tuning their sites and more, you don't want to miss this chat.
Read more of On Conversions, Testing and the Science Behind the Buy: A Chat with Tim Ash.
---
February 29, 2012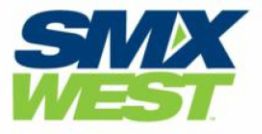 In this session in the "new thinking" track, presenters will dive into the competition space online, where you're competing with thousands of other sites for search visibility. This session looks at strategies that can help you stand out.
Read more of SMX West 2012: Differentiate or Die.
---
February 16, 2012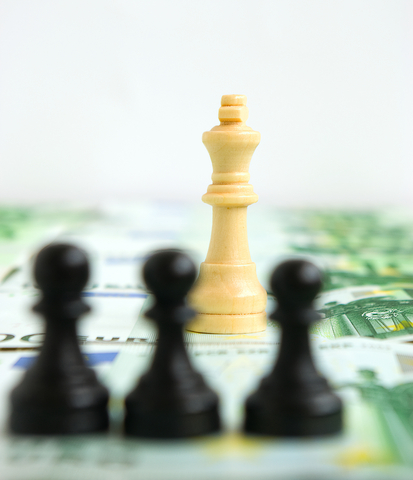 Yesterday, I had an interesting encounter at the grocery store that truly demonstrated the power of trust and authority on conversion.Two women, who had never bought almond butter in their lives, decided to do so because they heard it helped with a good night's sleep on The Dr. Oz Show.
They didn't even know how it worked, but they didn't care. They trusted the authority of the information presented in the Dr. Oz show and it moved them to action. Today, we're going to talk a little bit about establishing authority and trust through various mediums in a way that moves people to act.
---
October 25, 2011
There are now officially 7 billion people on the planet. It's taken our species tens of thousands of years to get to where we are now. An advanced civilization reliant on technology, we've reached an era where our artificial intelligence can quibble over who's more powerful, as evidenced by the latest silly Facebook circular.
And yet, not much has changed at all. At our core, we're still predictably emotional humans who like to cuddle and are afraid of the dark.
As marketers, we use psychology to our advantage to persuade consumers to buy our chocolate or use our floral service. Despite how far we may have evolved, humans remain comprised of id, ego and super-ego. A successful appeal to the id, that animalistic, pleasure-seeking instinct, is comparable to an "inception" ━ implanting an idea in the unconscious mind. And while we like to think of ourselves as in control of our decisions, there are primal forces at play beneath the surface of our consciousness.
Read more of Emo CRO: Get the Conversion, Go for the Gut.
---