Bruce Clay Blog : 3/8 : Facebook
November 16, 2011
If the name of the social media marketing game is to reach as many people as possible in a number of communities, then the strategy must include maximizing the longevity of that content before it is forgotten and relegated to the past. To say that things move fast and people and brands share a lot […]
---
November 9, 2011
Thanks for joining us again for PubCon Vegas 2011 coverage. We've got a great lineup for Facebook tactics in this session. It's no surprise Facebook is changing every day, this session is going to help you keep up with the times.
---
November 2, 2011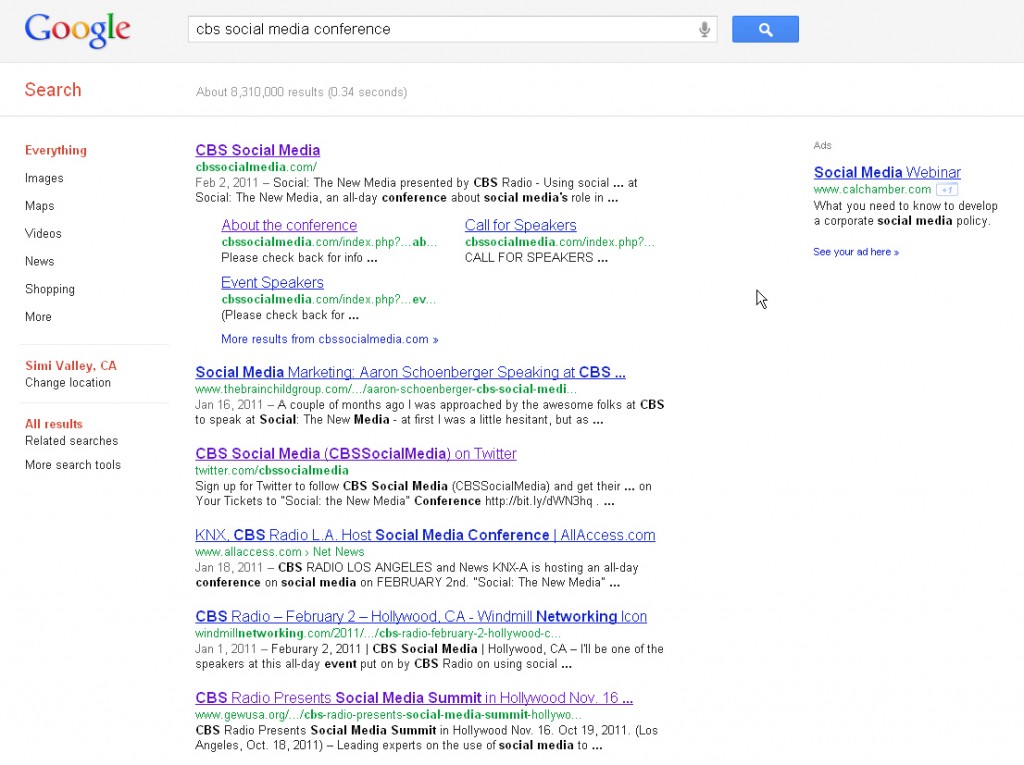 On the way to work today, I heard a radio commercial (don't laugh but I still listen to terrestrial radio) advertising an upcoming conference in LA billed as everything small and mid-sized businesses need to know to leverage social media for business goals.
Now I'm not saying the latest in a slew of social media conferences is looking to exploit the increasing interest in social media marketing, but I'd be lying if I said it wasn't a concern. So when I got to the office I searched for a few key terms used in the radio commercial that I thought would bring up the conference website, in the end selecting the Google suggested phrase [cbs social media conference].
Read more of Social Media Megaphone: Who's Listening to Whom?
---
October 14, 2011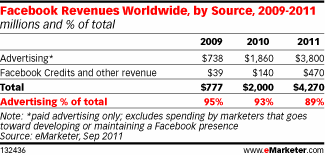 Back when a facebook was actually a book comprised of pictures of college students and Google wasn't even a word, it was Leo Burnett who said , "A good basic selling idea, involvement and relevancy, of course, are as important as ever, but in the advertising din of today, unless you make yourself noticed and believed, you ain't got nothin'."
Fast forward 40 years after Burnett's passing, and we find ourselves in the Age of Social Media Marketing, where involvement and relevance are the currency of the land, especially for businesses, small and large. A lot of their money is spent on advertising and marketing in ways that would have seemed alien to someone like Leo Burnett in the days of yore. We've gone from radio spots and periodical ads to targeted brand presence on Facebook, bidding for PPC words, and creating display ads. The advertising times have changed, indeed.
Read more of How Social Networks Influence Online Advertising.
---
October 4, 2011
Fall is fresh upon us and there's something in the air that, along with transforming the leaves, tickles desires for change within us as well. It might be that we'll soon be giving thanks and spending holidays with loved ones. Or it might be an ancient programming that prepares us to smarten up and hunker […]
---
September 27, 2011
Aloha! I'm totally amped up on amazing Hawaiian coffee, so I'm ready for lighting-fast typing. Dennis Yu, on Twitter @DennisYu, talks about how to effectively report social media efforts. He has just informed us that there is no PowerPoint for this presentation. He is showing us a Facebook page for Lane Bryant, a client of […]
---
September 22, 2011
You've heard about how Facebook is the closest stop to Mecca on the Internet marketing train these days. With user segment targeting that surpasses all other channels and a drool-worthy potential for engagement, businesses of all stripes are interested in creating or maintaining a lively presence on the social networking site. Just as Facebook made […]
---
September 15, 2011
Both Google and Bing say social signals are factored into their ranking algorithms for "regular" search results.  No surprise. So it was also no surprise it was standing room only at SMX East Facebook, Twitter and SEO session designed for the serious search and social crowd! Danny Sullivan gave introductions with a reminder that not […]
---
September 14, 2011
Eli is the author of "The Filter Bubble" and this morning, Danny Sullivan and Chris Sherman will be talking with Eli about personalization. Personalization in search has long been the holy grail, however there's a sometimes overlooked dark side to the technology. This is the filter bubble, a hidden Web that arises when algorithms, rather […]
---
September 9, 2011
In the immortal words of Rebecca Black:
Friday, Friday
Gettin' down on Friday
Everybody's lookin' forward to the weekend
Partyin', partyin' (Yeah)
Partyin', partyin' (Yeah)
Fun, fun, fun, fun
Do a little partying for me while you're at it. I'll be getting myself in gear for SMX East next week. Lisa Buyer and I have committed ourselves (and I do mean straight jacket committed) to liveblogging 15 sessions during the week. Plus I'll be reviving my roving reporter role for SEM Synergy along with keeping dates with some of my favorite industry and Gothamites.
Read more of Friday Recap: Remembrances, Dreams and Decisions Edition.
---