Liveblog Archives - Page 4 of 38 - Bruce Clay, Inc. Blog
February 24, 2015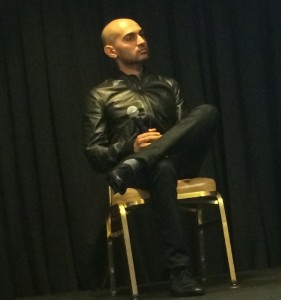 Neil Patel is the co-founder of CrazyEgg and KISSmetrics, analytics and conversion optimization tools and platforms. He's been doing business online for 11 years and he does at least four new A/B tests a month. He's a CRO master.
A lot of businesses aim for one thing: driving traffic. Long-term ethical traffic driving tactics costs a lot of money. If you can optimize your conversions, you're going to make more from the traffic you have.
How to think about conversion optimization the right way. This will help you get more wins.
How to come up with tests. Create tests based on what you see as problems, not based on what you want. Tests have to be data driven.
Suggestions on tests you can run that should help boost your conversion rate.
Read on for Patel's six unorthodox conversion tactics.
---
February 12, 2015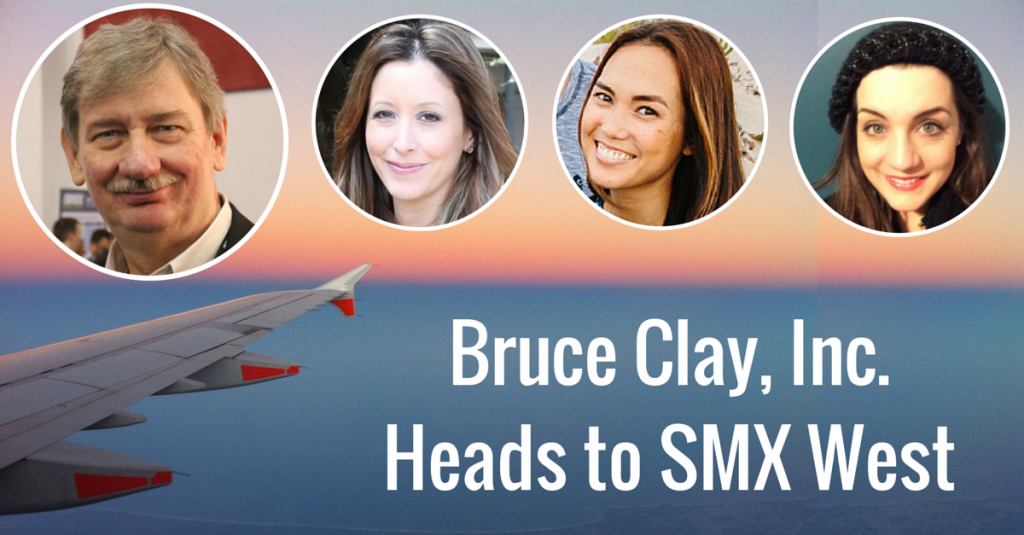 Search Marketing Expo (SMX), one of the search marketing industry's biggest events, comes to San Jose next month March 3-5. As always, the Bruce Clay, Inc. team will be there. Read on to find out where you can find Bruce Clay and the rest of the team throughout the conference! If you have yet to register, make sure to use our exclusive discount code to save 10 percent: BRUCECLAYSMXW15.
Read on to find out where the Bruce Clay team will be all conference long, including Virginia Nussey and Kristi Kellogg's liveblog schedule.
---
January 16, 2015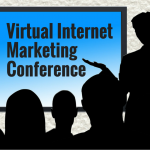 You may have some SEO goals in your 2015 queue, whether it's getting your site's mobile experience tight and right or finding the time to bring a local presence to life on Google My Business. If you're a driven, self-led learner and are hungry for some SEO insights to power up your 2015 digital marketing agenda, we've got a buffet for you.
Last year, BCI bloggers covered 69 keynotes, sessions and mini-sessions from digital marketing conferences SMX West and SMX East, Pubcon New Orleans and Pubcon Las Vegas. Attending a conference can be pricey but the takeaways gleaned can be priceless as far as improving your ability to do your job better. Consider this post the shortcut track of the best sessions and speakers from these events. It's your CliffsNotes of the best of Search Conferences 2014.
Jump into the Virtual Internet Marketing Conference of 2014.
---
October 20, 2014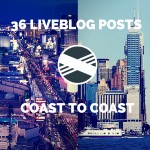 Bruce Clay, Inc. sent livebloggers Virginia Nussey and Kristi Kellogg to Pubcon Las Vegas and Search Marketing Expo (SMX) East 2014 to report live on 36 key digital marketing sessions. Whether you're interested in SEO, SMM, PPC, mobile optimization or content marketing, you'll find coverage of the most important sessions coast to coast. Read on for an overview of each liveblog post and click through to read what piques your interest — or read them all.
Check out all the liveblogging action in 36 Coast-to-Coast Liveblog Posts Covering Pubcon Las Vegas & SMX East 2014 .
---
October 9, 2014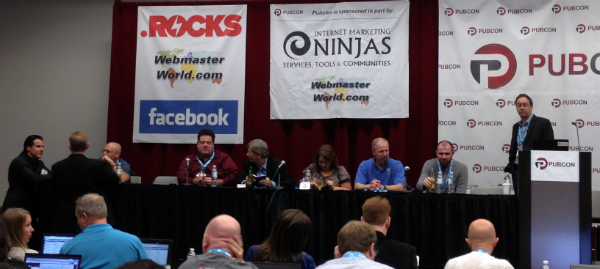 It's Pubcon's 15th birthday (and the final panel), and you know it's a party when there's beer and cake and an SEO Mosh Pit, a Q&A session where conference attendees get to ask their questions of some of digital marketing's best minds and leaders, including Bruce Clay, about the current SEO state of affairs.
Is SEO dead? Does Google have too much power and influence in our lives? What would be the top recommendations for earning money in the coming year?
Read the answers to these questions in Pubcon Liveblog: SEO Mosh Pit.
---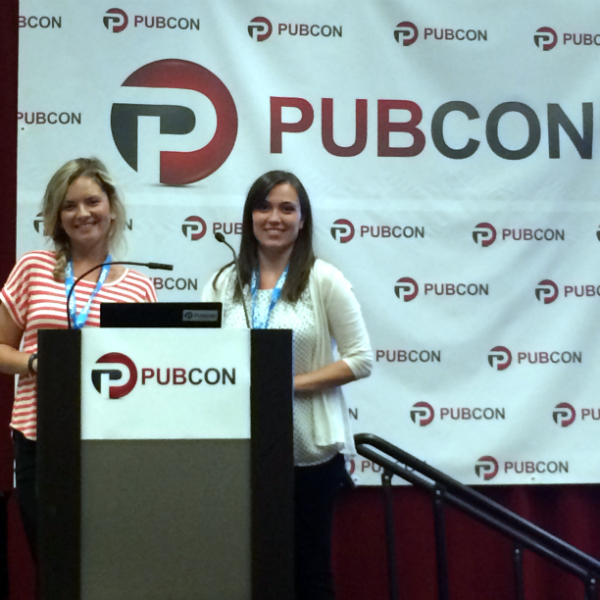 Persona research is taking data and turning it into a person. That person is your persona and you think about him/her whenever you're creating your content.
What do personas have to do with social media contests? If you don't understand your personas, your social media contest is likely to fail. One of the most common reasons why business fail to gain ROI from their social media marketing efforts is their failure to fashion their content to target specific personas.
Read Pubcon Liveblog: Utilizing Personas in Social Media Contests.
---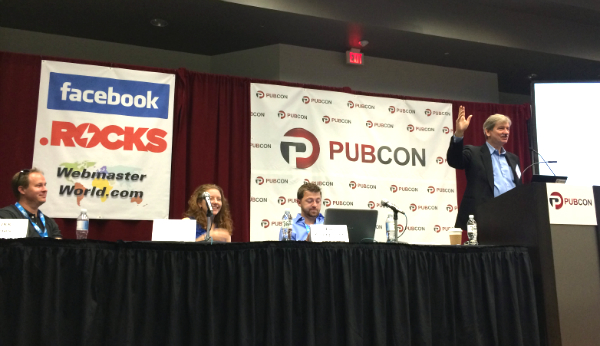 Rhea Drysdale, CEO of Outspoken Media, Joe Youngblood, founder of Winner Winner Chicken Dinner, and Russ Jones, chief technology officer at Virante,,are going to talk link building in this Pubcon Las Vegas 2014 session. But first a disclaimer from Bruce Clay, session moderator and Bruce Clay, Inc. president: if you are going to build links, proceed with caution. The tactics mentioned herein are for your information – we do not endorse any of these tactics.
"When you're dealing with inbound links you have to consider whether the links are organic or inorganic to your site's theme. You have to understand the policies of the search engines relative to possible penalties. You wouldn't want to overwhelmingly support a single technique. You have to use any technique in moderation," Clay advises. "You shouldn't go from one to sixty links overnight on one technique – that sends a signal to the search engine that you're involved in a heavy link development program and it could ultimately lead to a penalty. Follow the Google Guidelines. Links should be good for your users, contribute to your site content and make sense."
Read Pubcon Liveblog: Link Building Without a Penalty
---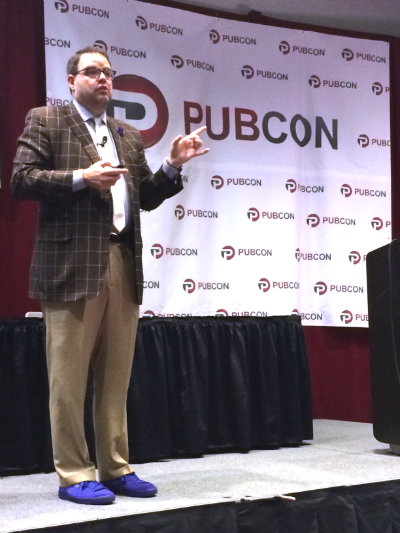 Marketing is more challenging than ever — attention spans are shorter, consumers demand more knowledge, and what worked twenty years ago won't work today. In a session packed with real world examples, Baer shows how brands are wielding transparency and "Youtility" to build trust and business.
Read Pubcon Keynote Liveblog: Jay Baer, Author of Youtility — Help Not Hype.
---
October 8, 2014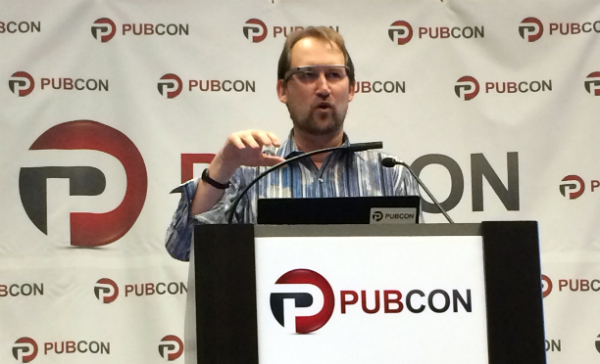 When it comes to wearables, devices and technology are becoming increasingly sophisticated, and Internet marketers are embarking on a new frontier: real-time marketing. Rob Garner, Chief Strategy Officer at Advice Interactive, is going to take the Pubcon Las Vegas 2014 audience on a tour of the real-time marketing landscape in this afternoon session.
Read the full liveblog coverage to hear the elements that make marketing real time and technologies driving the wearable technology change.
---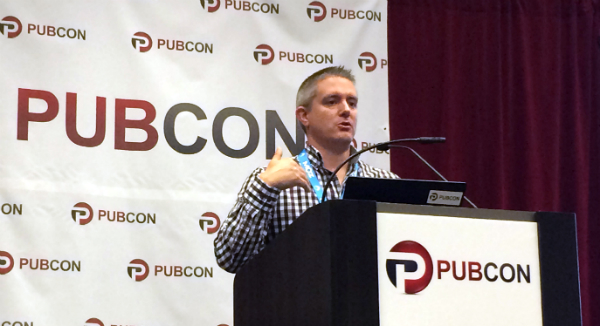 Rob Woods, SEO consultant, will share insights on press outreach that leads to strong links in this Pubcon Las Vegas 2014 session.
Why do press outreach? Mentions and links from press are one of the few authoritative links left that are guaranteed to stay safe for the foreseeable future. Press links have good link equity. One link can lead to many links. Press links are important for small, local sites as well as big, national sites. Caveat: Going after press links are hard work, take time and money, and you are going to face rejection from reporters.
Read how to get ready for an interview, find the right journalists and perfect your pitch in Pubcon Liveblog: Link Building through Press Outreach.
---