Liveblog Archives - Page 4 of 47 - Bruce Clay, Inc. Blog
March 2, 2016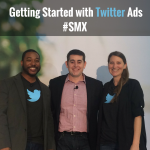 Ready to significantly improve your Twitter ads? Three representatives from Twitter – Vernon Wharff, Nate Wright and Kate Fauth – take the SMX West 2016 stage to share their insights on meeting the challenges of advertising in a mobile world, targeting your audience, setting up your Twitter campaign and measuring your success.
Read our liveblog Getting Started with Twitter Ads #SMX.
---
March 1, 2016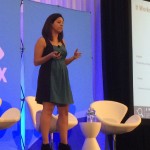 Cleo Hage, Paid Search Strategist, Wordstream, is going to talk about the future of email marketing. Yes, this is an SEM presentation.
Email is the OG of digital marketing.
Email is cluttered.
Email is growing.
Emails aren't going anywhere.
You log into things, get updates and receive shipping notifications through email. Even a GOOD email campaign has a 20% open rate. And then a click-through rate of 5% on top of that. You're left with FOMO — 80% of unopened email and 95% of lost leads.
The answer is Customer Match, the ability to upload lists of email into AdWords to create audiences for precision targeting!
Read about how to use Customer Match to target individual specific people in search ads, YouTube Ads and Gmail Ads in our liveblog coverage of this session from SMX West.
---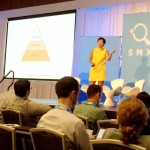 A favorite Googler and SMX presenter, Maile Ohye, senior developer programs engineer at Google Inc. (@maileohye), explains that in 2004 and 2005, Matt Cutts used to say that search engines are chasing the user. In other words, the engine wants to serve the user first and then everything else (rankings, results pages) follow. A problem occurs when when websites then chase the search engines.
An alternative view is when search engines and websites both chase the user, but this is oversimplified. Today she suggests a cultural shift to serving the customer, not the user.
Read about how that all plays out in real life in this liveblog SMX West coverage of Doing What Matters for SEO & Google in 2016.
---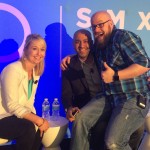 Beacons – every time there's an article or talk on them, one word comes up: explosion. Forward-thinkers and early adopters are ready for this technology to explode and today's SMX West 2016 panelists are no exception.
Read Beacons: Opportunities, Limitations & How Marketers Can Use Them Today #SMX.
---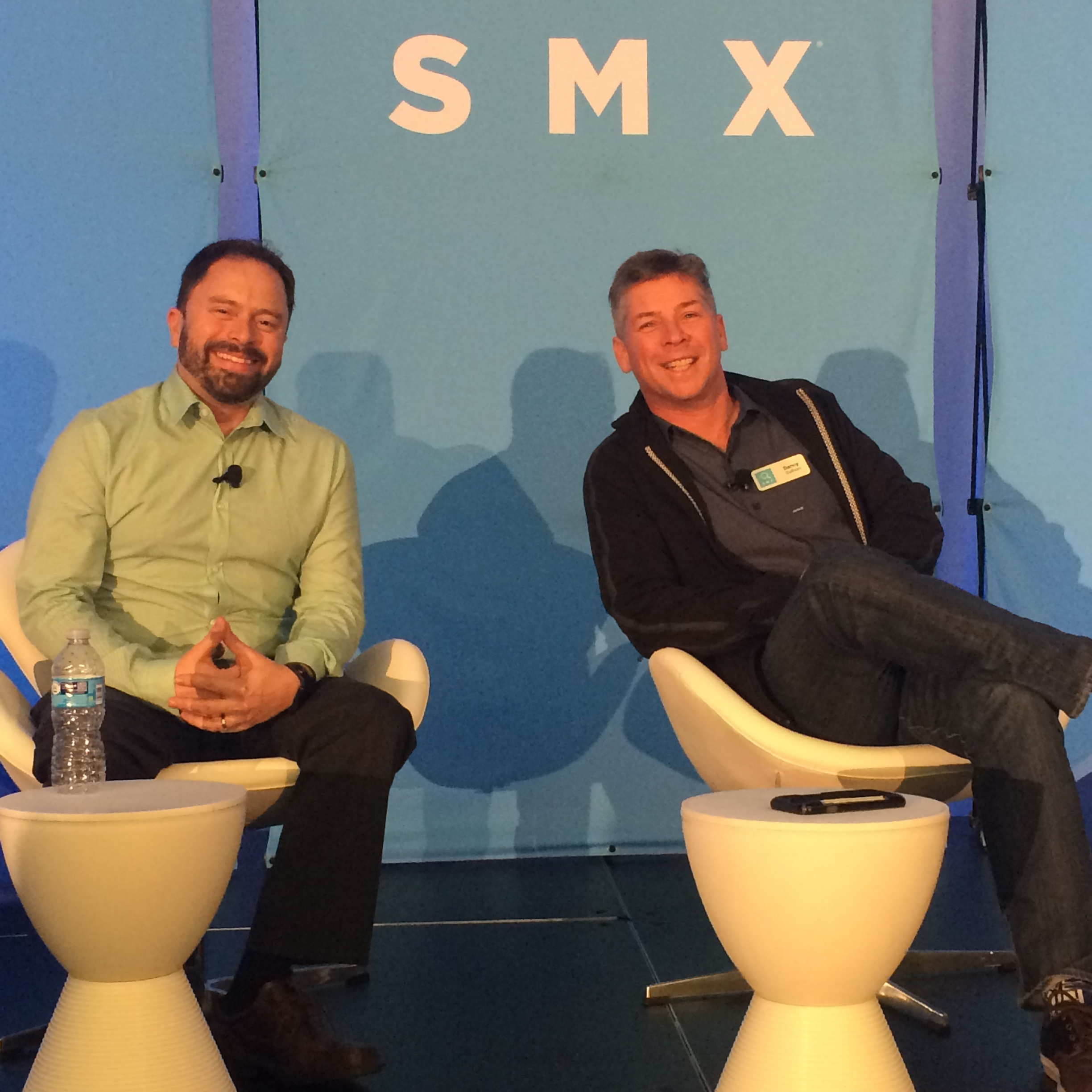 There are two kinds of actions that can come from Google — an automatic "action" where the algorithm makes a decision on how a page should rank, and a manual action. With a manual action, a human being at Google has come across a page and decided it needs to be addressed.
Juan Felipe Rincon from Google's manual actions team answers the SMX West 2016 audience's burning questions on manual actions in a live talk with Marketing Land and Search Engine Land Editor Danny Sullivan. Discover Rincon's answers!
---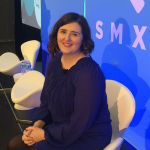 Senior Client Manager of Point It, Maddie Cary has a passion for PPC – and Beyoncé. She marries the two in her tactic-packed paid search session at SMX West 2016 titled "What Would Beyonce Do? 5 Fierce PPC Tactics To Make Your Account A Superstar."
Read the SMX Liveblog now.
---
From the SMX West agenda: "A search marketer's ultimate goal is to create a personalized ad for every searcher. While we aren't quite there yet Ad customizers, DSAs, and Dynamic Remarketing can automatically personalize ads based on website content, user behavior, time of day and many other criteria. In this session, we will examine tactics and tools to create personalized ads at scale."
Read our coverage of this session with moderator Brad Geddes and speakers Sahil Jain and John Lee.
---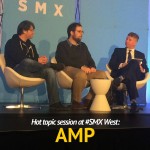 One hot topic these days is AMP, short for Accelerated Mobile Pages.
At SMX West, Danny Sullivan moderates as Google VP of Engineering Dave Besbris and Paul Shapiro, organic search director at Catalyst and an early user of AMP, give in-depth presentations followed by a Q&A period to cover:
What AMP is
Pros and cons of using AMP
Features of AMP (what it's good for, what it's not)
Technical details about implementing AMP (such as components, analytics tracking, including ads with AMP, etc.)
The three are on stage, and Danny Sullivan introduces us to our presenters by telling us that Dave goes by Bes and that Paul wrote this SEL article: "How to Get Started with Accelerated Mobile Pages."
Dave "Bes" Besbris is our first speaker. Shapiro says Danny Sullivan told him there is a speaker dress code, so he wore his formal hoodie today. ;)
You may have noticed the change to a SERP where there's an AMP carousel at the top of the page. The reading experience inside an AMP document is excellent. They didn't want to reinvent something new, they wanted the experience to be the web.
---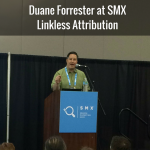 Is it possible to gain trust online without links? And if so, what are links good for? BCI's Duane Forrester sets the record straight in this brief but valuable #SMX West 2016 theater presentation.
Read the liveblog Linkless Attribution: Why What People Say Will Matter More Than Ever.
---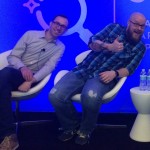 Got questions about local search optimization? The speakers on this SMX West 2016 panel have answers. Discover the latest local SEO strategies that Greg Gifford, Casey Meraz, Adam Dorman and Chris Silver Smith are wielding. Check it out here!
---