Bruce Clay Blog : 4/28 : Liveblog
May 31, 2013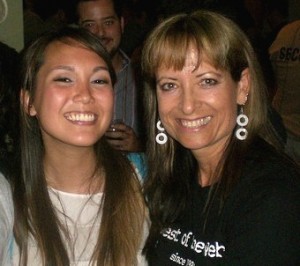 After a look at the SMX Advanced agenda it was clear that to report on the sessions and happenings of this show, I need help. And so, a big advanced thank you to Dana Lookadoo.
Dana is going to be flashing BCI press credentials in Seattle! After the jump you'll see Bruce Clay, Inc.'s liveblog schedule. First, a couple notes about how to meet up if you're going to be in the Emerald City.
Read more of SMX Advanced 2013 Liveblog Schedule & Where We'll Be.
---
March 13, 2013
10 speakers are going to give their priority takeaways. Rae Hoffman @sugarrae Facebook Promoted Posts: Small businesses Personal bloggers Costs depend on the amount of fans 500k pages had it 30% were new advertisers 70% repeat advertisers Avoid and help hacked sites Hacking is a common problem that can affect your search engine presence Google […]
---
Greg Finn @gregfinn says that SMX in the past has been geared toward Facebook in terms of social, and this panel is telling in that it covers the social space. Guy Yalif is head of global product marketing at Twitter and hopes to share things about Twitter as a platform that inspire concrete ideas that […]
---
Purna Virji @punavirji heads search marketing for an e-commerce company. Why do we love YouTube? She plays a video of a news segment where a news guy is seeing a Texas rat snake and gets scared and jumps away. Everyone laughs, I scream (out loud…). There's a myth that YouTube is a branding tool. Not […]
---
March 12, 2013
Andy Atkins-Kruger @andyatkinskruge is our moderator and the first speaker. We're in the Semantic SEO track and this preso is Schema.org & The Knowledge Graph. How can you influence KG? How will it roll out to other languages? Those are his two questions of interest and what he'll address here. We know that KG has […]
---
This is my first session in the semantic SEO track, which means we're going to be looking at the structured data that you're giving search engines by claiming your identity. Mike Arnesen @mike_arnesen says there's a problem with creating content for stuff they don't deserve to rank for. Like padding content for thin affiliate sites. […]
---
Here's what's in store according to the SMX West conference agenda: "In January, Facebook unveiled a major move into search space: Facebook Graph Search. Powered by what people's friends are liking and sharing, Facebook Graph Search can make recommendations ranging from places to eat to products to buy. In this session, we'll look at how […]
---
Good morning from San Jose! Today we get our keynote, and here's SMX's description: "The developments keep coming fast-and-furious from Facebook, which last year tipped over the 1 billion user mark. In this keynote conversation, Grady Burnett, Vice President of Global Marketing Solutions for Facebook, will talk with Search Engine Land founding editor Danny Sullivan […]
---
March 11, 2013
Google Lead Product Manager Surojit Chatterjee is presenting, and starts with intros. When he asks people to raise their hand in response to questions, I see that the audience is made up of really experienced AdWords marketers, most with 5+ years experience. Consumer behavior has changed, even beyond search marketing. Enhanced Campaigns are going to […]
---
On the screen a Bill and Ted video plays. As a phone booth lands in the Circle K parking lot Bill says "I think there's something afoot." Now this is a fun scene: Danny is dressed as time traveling companion Rufus, Matt and Duane are dressed as Bill and Ted. They're all carrying electric guitars. […]
---