Best of Search Conferences 2009: Day 2
Welcome back to this week's roundup of the most popular conference coverage on the Bruce Clay, Inc. blog in 2009. You're in the groove and back for Day 2, where today's topics are: the future of search, mobile and local marketing, video marketing, and holistic search integration. With four session tracks, plus a keynote address and an SEM Synergy podcast, there's plenty to cover, so away we go!
Keynote
How to Prepare for the Future of Search – SES San Jose, Aug. 11-13
Speaker: Charlene Li
Top Takeaways:
Social media and real-time content present a new challenge to search engines. With regards to social media, search engines can't tap into the in-network content. With the real-time Web, search engines are on their way to figuring out the value of retweets, replies and spam detection.
The future of social networks is continuous, everywhere access. And the intent of users will be better deciphered through location, time and social context, not just the words used. Search results and ad delivery will likely be influenced in the future by social data like number of friends and degree of influence.
Businesses can prepare for this super-connected online social environment by targeting people rather than keywords. Build relationships by listening to and monitoring the discussion. Then engage in dialogue and encourage feedback.
Businesses must also be prepared by getting backend data in order. Social networks should be integrated into the site. There should be a single sign-on and identity record, an integration of off-site data, as well as an understanding of which users are power influencers.
Businesses must be ready to relinquish control to their audience and users. Most businesses are struggling with giving up control, as control was possible the way media worked previously. But today, understand that control is actually a fallacy. Instead, try to build trust over time.
The Future of Search
Top Takeaways:
Successful searches (those that don't result in another search) performed on Google went from 72.6 percent in 2009 to 67.8 percent in early 2009. Yahoo! and Microsoft search showed similar declines in the number of successful searches. Is search becoming less effective? One theory is that search queries are getting harder. Search queries are getting longer and one- and two-word searches are becoming less prevalent. There will be a growing need for algorithms that factor user perspective in the search mission.
Don't overlook social media answers sites. Yahoo! Answers, About.com and Answers.com have all seen tremendous growth in the last year. Searchers are doing a lot of research and they're very specific about their questions. This is how you get to people before they get even start looking to shop.
What is the effect of purchasing a link on a high-quality site that doesn't actually relate to your own site? SEO experts answered that you can stretch relevancy in a lot of ways, but it has to be targeted at a page level. Stretching relevancy is fine, but be careful how far you stretch it because you don't want to dilute the topic of the site.
What is the effect of the proposed Yahoo! and Bing partnership on search? SEO experts answered that it marks the end of an era. Crawling the Web as far as search is concerned has reached its limits. Search engines are looking at new signals, such as real-time data.
According to comments made by Matt Cutts at SMX Advanced in June, the behavior of the nofollow attribute was changed. He said that nofollow-based PageRank sculpting is not the most efficient use of an SEO's time, and that the best kind of PageRank management occurs when a site's architecture directs PageRank to intended pages.
Best of Conference Posts on the Future of Search:
Searchscape: Latest Stats About the Search Engines – SMX West, Feb. 10-12
Moderator: Chris Sherman; Panelists: Eli Goodman, Jon Stewart, Bill Tancer
Advanced SEO Roundtable: What Is It Really? And Where Is It Going? – SES San Jose, Aug. 11-13
Moderator: Richard Zwicky; Panelists: Matthew Bailey, Bruce Clay, Mike Grehan, Todd Friesen and Todd Malicoat
Audio of You&A with Matt Cutts – SMX Advanced, June 2-3
Moderator: Danny Sullivan; Speaker: Matt Cutts
Mobile and Local Search
Top Takeaways:
When optimizing local listings, associate keywords with your business listing, but not within name, address or phone number info because that's your fingerprint, and keywords there could fragment that fingerprint.
When submitting your local business listing to the Google Local Business Center: determine the top five categories for your industry, because even if Google doesn't suggest the category, the local Yellow Pages might use that and you'll want to be there; use the additional details to reiterate your categories and include anything that is a differentiator; keep in mind that completeness is a factor so include pictures, videos, etc.
Mobile search is different than desktop search. There are mobile bots, mobile algorithms, simplified rendering, a smaller screen, more specific searchers with more immediate intent, and more interactivity.
When optimizing for mobile users, follow all traditional and local SEO best practices, provide info relevant to mobile users, submit your site to mobile search engines and directories, code in XHTML and use CSS. Don't rely on embedded images, objects, scripts, frames, Flash, pop-up windows or mouse-over events.
The traditional data sources for local search results are directory category trees. Emerging sources include direct feeds, third-party aggregation and Web crawling. Yahoo! is looking to improve local search results with more structured data, as well as crawling unstructured data such as reviews.
Best of Conference Posts on Mobile and Local Search:
Local Search Ranking Factors: Blended, Natural and Video – SES Chicago Local Search Summit, Dec. 7-9
Moderator: Steve Espinosa; Panelists: Mike Belasco, Gib Olander and David Rodecker
Getting Mobilized! Mobile Marketing Strategies – SES New York, Mar. 24-26
Moderator: Amanda Watlington; Speaker: Cindy Krum
Local Search Marketing Tactics – SMX West, Feb. 10-12
Moderator: Greg Sterling; Panelists: Scott Dunlap, Matt McGee, William Scott, Atif Rafiq and Dennis Yu
Online Video Marketing
Top Takeaways:
The top ranking factors for YouTube are: Title, Description and Keywords tags, links, annotations, comments and more, but not 200 factors like in Google's Web search. Do competitive research and analyze demographic and referral data of your videos in order to focus optimization efforts.
Before creating videos, start by defining what your objectives are. Is it views? Engagement with your brand? Conversions? Get a full picture of what you really want to do. After you run your campaign you should understand what you should be doing better and what you succeeded at.
If you want to get more people to watch your video, share videos with members of the community, experiment with annotations, video responses and thumbnails, avoid spamming video of other users or rating your own videos, embed videos on Web sites to make your videos more discoverable and easier to find, and use analytics like YouTube Insight to better understand your audience.
Viral content is cool stuff that people like to share. Brand sites often tend to be quite boring. Videos tell a story and get the audience engaged. Remember that content isn't king anymore. Conversation is king. Content is just something to talk about.
Viral is hard to create, but you can improve your chances. Utilize popular destinations like FunnyOrDie, Flickr and social news sites. Be sure the content is very visual, easy to consume and has a social tone. Make sure you're part of the community before trying to participate. Have a goal before you start.
Best of Conference Posts on Online Video Marketing:
Pumping Up YouTube – SMX East, Oct. 5-7
Moderator: Christine Churchill; Panelists: Matthew Liu, Ciarán Norris and Manny Rivas
Up Close With YouTube – SMX West, Feb. 10-12
Moderator: Chris Sherman; Panelists: Drew Hubbard, Matt Liu, Jonathan Mendez and JC Longbottom
Igniting Viral Campaigns – SES Chicago, Dec. 7-9
Moderator: Tessa Wegert; Panelists: Denise Chudy, Greg Finn and Jennifer Evans Laycock
Search Intersections
Top Takeaways:
Search doesn't exist in a vacuum. Integration matters. Of search engine users, 67 percent are driven to search by an offline channel and 39 percent convert. Yet only 55 percent of marketers are integrating search and offline methods.
Among the online-offline integration efforts, 84 percent use their Web address prominently and company name prominently, while 41 percent are using the same colors. Only 25 percent use the same keywords online and offline. However, keyword relevancy and consistency across channels is key to success across online and offline integration.
Display ads don't just increase site visitation. They also drive consumers to search for the advertiser trademark terms. Those searching for a brand are more likely to convert and also have a higher conversion rate when exposed to display, and even higher when exposed to both search and display ads.
The average e-commerce shopping cart has a 60 percent abandonment rate. Usability optimization can improve conversions by making the process intuitive. However, SEO is a left brain task while usability is a right brain task.
Benefits of pairing organic SEO and usability include: higher rankings, increased efficiency, more qualified leads, more conversions, lower bounce traffic, positive experiences and stronger brand loyalty.
Best of Conference Posts on Search Intersections:
Integrating Search & Offline Marketing Campaigns – SMX West, Feb. 10-12
Moderator: Sara Holoubek; Panelists: Jason Clement, Ann Cafferty Pyle, Marty Weintraub and Andrew Wheeler
Search Meet Display; Display Meet Search – SMX East, Oct. 5-7
Moderator: Greg Sterling; Panelists: Kevin Lee, Robert Murray and Surag Patel
SEO & Usability – SMX West, Feb. 10-12
Moderator: Gordon Hotchkiss; Panelists: Lance Loveday and Eric Papczun
Live Conference Episode of SEM Synergy
SEM Synergy – Live from SES San Jose – SES San Jose, Aug. 11-13
Host: Virginia Nussey; Guests: Mark Knowles, Reid Wakefield and Jamie Smith
Top Takeaways:
The SEO-friendly content management system Pixelsilk introduces real-time SEO suggestions within the content editor. The capability speaks to the fact that SEO should be part of nearly every decision made on a site. Pixelsilk's Search Advice has the potential to ease implementation of SEO best practices and minimize after-the-fact SEO needs.
Search marketers have long paid attention to search engine rankings, but a number of important metrics have been overlooked for some time. As we enter the new year, search marketers can reconsider issues of importance to them, including visitor targeting, what happens after the click, user engagement and more.
Dynamic call tracking is a relatively new tool in the search marketer's tool chest, which allows phone-dependent businesses to understand the online ads that are working and those that aren't. It helps advertisers understand precisely what visit was the catalyst for a call.
In a study analyzing the effectiveness of pay per click ads versus organic SEO, paid search marketing outperformed organic search marketing by .7 percent more conversions. However, this figure doesn't account for the possibility that one drives the other or that synergy between the two boosts the effectiveness of both.
In a study on conversion attribution, 45 percent of sales occur on a first visit to a site. Today there are few means of tracking the searches performed before the 55 percent of sales made on a repeat visit. The study found that 70 percent of customers purchased on a second search; however, credit is only going to the final search. By filtering visitors by IP address and analyzing their referral data, marketers can give credit to different touch points occurring before the transaction.
Posted by Virginia Nussey on December 30th, 2009 at 3:12 pm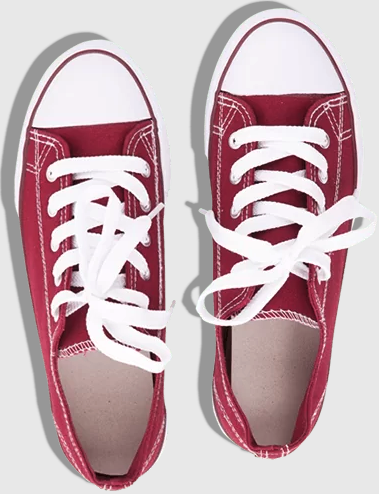 Bruce Clay
on March 27, 2021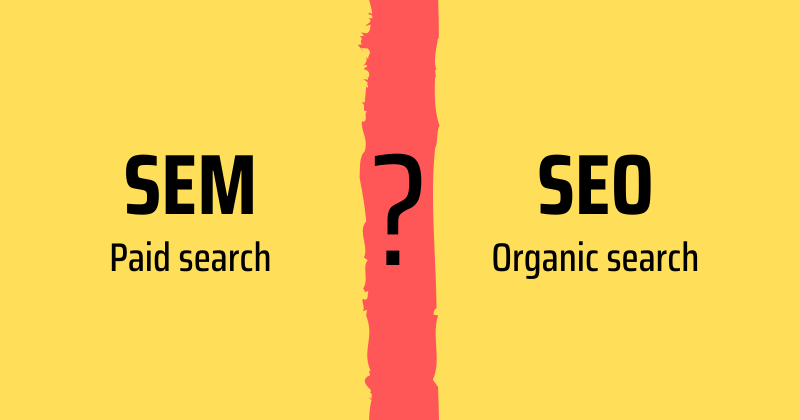 Bruce Clay, Inc.
on March 1, 2021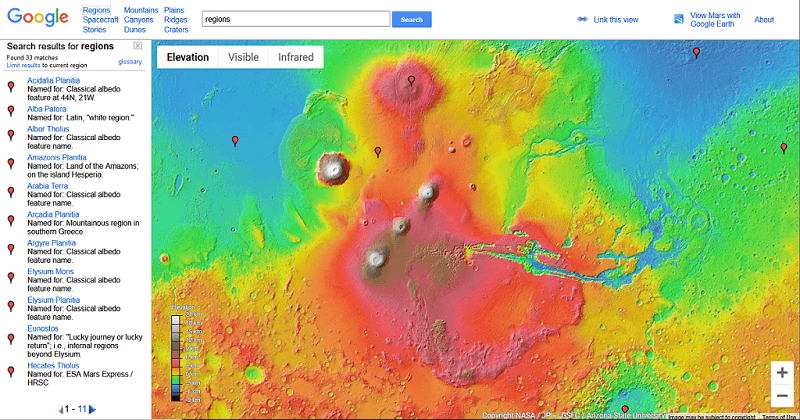 Bruce Clay, Inc.
on February 4, 2021