Domain Investing 101: An Interview with Aaron Kvitek of Oversee.net
DOMAINfest in Los Angeles is on! Starting today and running through Thursday, February 3, domain investors and even those outside the industry come to learn, network and understand the opportunities that domaining can bring to their businesses.
I was fortunate enough to interview vice president of marketing at Oversee.net and general manager of DOMAINfest, Aaron Kvitek, who gives us an insightful look into the world of domaining.
Jessica Lee: Please tell us what the domain industry is all about.
Aaron Kvitek: Since its informal start in the late 1990s, the domain industry has gone through three or four lifecycle changes. Early industry pioneers were focused on investing in domain names under the belief that those domain names would eventually become valuable assets, offering attractive ROIs when resold. Many of them became very successful. They were known as "domainers," whom we now like to call "domain investors."
Then something else began to happen. As the Internet grew, these investors realized that many of the domains they were holding were receiving more and more "direct navigation" traffic, which is when users would type the domain name directly into their browser address bar, assuming that a website existed that offered the content they wanted. A great example is LowFares.com for people looking for low-cost travel.
It didn't take long for direct navigation to spawn the second stage of the domain industry lifecycle, which involved the creation of domain parking services. Domain parking services offer highly scalable technology solutions that render customized landing pages to direct navigation users. Those pages contain keywords and PPC ads designed to take the user to exactly what they were looking for.
DomainSponsor, which produces the DOMAINfest series of conferences, was the first company to offer parking services. It now renders nearly 1 billion landing pages per month to direct navigation users for domain investors.
It is important to note that domain parking provided domain investors with monthly cash flow while they waited for the right time/buyer to sell their domains. Many investors used this cash flow to fuel more aggressive domain-buying strategies, thus leading to a new stage in the industry lifecycle in which investors dramatically increased the size of their portfolios.
And along with that, other service providers entered the industry, such as registrars with bulk account-management tools. Registries also took interest in the industry during this cycle, since domain investors represented a prime target market for what they were selling: domain names.
The most recent evolutionary phase of the industry is now being spurred by the desire of many domain investors to diversify away from PPC parking revenue. Part of that diversification involves developing full websites on choice domains, and/or finding ways to monetize their traffic via CPA (cost per action) and CPL (cost per lead) models.
Of course, one constant throughout has been the presence of a domain name aftermarket. Brokerage and auction services such as Moniker.com have facilitated some of the highest domain transactions each year, going as high as the upper seven-figure range. At the low end of the scale, an aftermarket service such as SnapNames.com now sells nearly 1,000 domains a day.
The aftermarket has steadily grown and expanded beyond mostly domain investor to domain investor transactions to now include more and more end users.
Domain investors are at the heart of the domain industry. By some estimates, domain investors own well over 20 million domains across all types of top-level domains (TLDs) (i.e., .com, .net, .de, .mobi, etc.). It's not surprising that a variety of companies have sprouted and flourished providing services to these domain investors.
The evolution continues, as domain investors look to diversify their revenue streams.
The business of buying and selling domains sounds a little like the stock exchange. Is it as profitable as it seems, and what does it take to succeed?
A better analogy would be comparing domain names to commercial real estate. Before a business can physically setup their place of business, they need to select the best location, the best commercial real estate address for their needs. The same process happens in the online world. Before a business can setup their place of business, they need to select a domain name, an online address if you will, that best suits their needs.
Just as in the commercial real estate market, domain names have different value, based on the quality of the address. For example, you would have to pay top dollar to buy a retail property on Michigan Avenue in Chicago. The same is true if you want to buy a prized piece of virtual retail space real estate, such as a domain like Toys.com, which sold for $5.1 million in 2009.
As you know, the value of brick-and-mortar real estate can fluctuate over time. The same is true with domain name virtual real estate.
The fact that domain name values can fluctuate over time is what spawned the domain aftermarket. Buyers and sellers make domain name deals every day. Buyers hold with the intention of selling at a higher price. But more and more domain investors and businesses are purchasing with the intention to build full-scale websites on their domain properties.
Either way, their purchase is based on the assumption that the value of their domain will increase over time, providing a nice ROI.
Do domain buyers always come out ahead? No, there are no guarantees, just like there are no guarantees in commercial real estate investing. But again, the analogy has parallels … some domain investments hold less risk, but offer less of a return. Risky domain investments may have less of a chance of paying off, but the pay-off could be handsome.
As with any investment strategy, there is a combination of art and science involved in domain name investing.
For example, current and future value calculations can start with an analysis of the quantity, quality and typical acquisition costs of the organic or type-in traffic a domain gets. But there are "intangible" elements involved in the calculation, too, such as whether the domain could see increased organic traffic in the future based on an emerging social or economic trend. Or whether the domain could hold strong branding, SEO or SEM potential for a motivated buyer in the near future.
Since the domain aftermarket is constantly growing and becoming more and more transparent, it should be easier over time for people to study and get involved in domain investing.
What are some of the misconceptions about being a domainer?
A lot of people think that domainers are a nothing but a bunch of nerds living in their parents' basements studying keyword and traffic trends 20 hours a day in order to determine what domains to buy. I have to laugh, because in the early days of this industry, this was actually pretty close to the truth.
But the domainers and the domain industry have evolved tremendously over the last 10+ years, forming impressive global companies, some of them publicly traded, with sophisticated technology and successful business models.
Another common misconception is that all the good domains are taken, and thus you need a big war chest of cash to buy the good, taken domains in order to get started in domaining. This is far from the truth.
Every day, domainers, we like to call them domain investors, are buying expiring or unregistered domains for $10 to $60 each, and soon thereafter finding buyers that give them a 100% to 300% ROI, sometimes more. This practice can generate meaningful profits, if scaled successfully.
Of course, it's not automatic. But as businesses and individuals become more and more aware of the domain aftermarket, it will be easier for investors to find buyers.
Why should businesses incorporate domaining into their SEO/SEM plans?
From an SEO perspective, businesses should think about buying and using a variety of domains that contain critical keywords for the added juice it can provide.
For example, let's say you own 10 car repair shops in the Los Angeles area. Instead of owning just one domain like BobsCarRepairCenters.com, why not also own SantaMonicaBMWRepair.com and SantaMonicacaRepairShop.com, and create SEO-focused mini-sites to support those domains?
From an SEM perspective, do you think users would be more likely to click on BobsCarRepairCenters.com or BestSantaMonicaCarRepairs.com? A motivational domain name like these with keywords that hit user "hot buttons" could receive more clicks.
These are basic examples for why businesses should think carefully about having a portfolio of domains to improve their chances of attracting traffic, not to mention keeping competitors from owning choice domains and getting that desirable traffic for themselves.
When did DOMAINfest launch and what's the goal of the event?
DOMAINfest started about five years ago when 40 of the domain industry's pioneers met in Barcelona to share ideas, do deals and form partnerships. This year, we expect over 650 attendees from nearly 30 countries to attend our annual DOMAINfest Global conference happening this week in Santa Monica.
Our mission is to help the domain industry evolve; to help domain investors succeed by expanding beyond their comfort zone.
To accomplish this, we go out of our way to bring together not just the brightest minds in the domain industry, but also the brightest minds from outside the domain industry. Bruce Clay is a great example. This will be his third DOMAINfest event, and he is always a very popular speaker.
We believe that domain investors can learn a lot from people like Bruce, especially as they look for new ways to monetize their domains.
DOMAINfest believes that nothing but positive change can come from bringing together the wide variety of experts and service providers at our conferences.
The confluence of new technologies, new ideas, new partnerships and new talent at DOMAINfest events has already helped the industry evolve and everyone connected to the domain industry become more successful.
How has the focus of the event changed over time and what are the hot topics this year?
Everyone, including domain investors, can't help but be impressed and intrigued with the fact that Facebook now has more traffic than Google. Domain investors are passionate about studying and predicting traffic, and figuring out ways to monetize it. So the hot topic this year revolves around social media traffic and related topics such as video, mobile and local traffic.
Of course, over the last year or two, domain investors have also been very interested in learning how to develop some of their prime domain name properties.
Developing full-fledged websites is new territory for domain investors, because for many years, the traditional way to monetize domains was via domain parking. But in their constant search for better revenue, some investors are experimenting with developing businesses on their better domains.
You can learn more about the event by going to DOMAINfest.com, following the official Twitter account, @DOMAINfest, or the hashtag on Twitter, #DOMAINfest.
Bruce Clay, Inc. is attending DOMAINfest this week on February 3, when Bruce Clay talks the latest and greatest SEO/SEM tips in the Starlight Ballroom from 2 p.m. to 3:30 p.m. along with other experts. Check the DOMAINfest agenda for more information.
Livebloggers from BCI, @SusanEsparza and @JessicaBCI, will be covering sessions on Thursday as well – stay tuned for those recaps on the blog.
About Aaron Kvitek
Aaron Kvitek has led strategic marketing efforts for the Domain Services division of Oversee.net since joining the company in 2007. His professional background includes a variety of key leadership positions involving domestic and international marketing and business planning for companies ranging in size from online startups to giants like American Express. He holds an MBA from the Kellogg School of Management at Northwestern University.
Posted by Jessica Lee on February 1st, 2011 at 11:32 am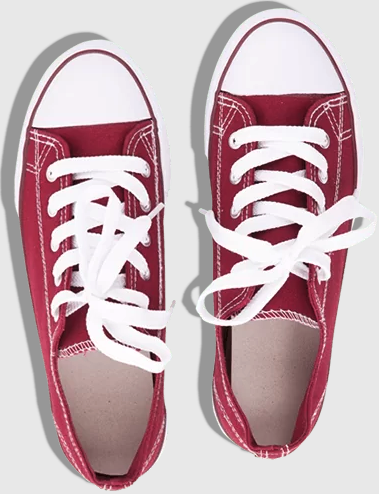 Still on the hunt for actionable tips and insights? Each of these
recent SEO posts
is better than the last!
Bruce Clay
on August 31, 2023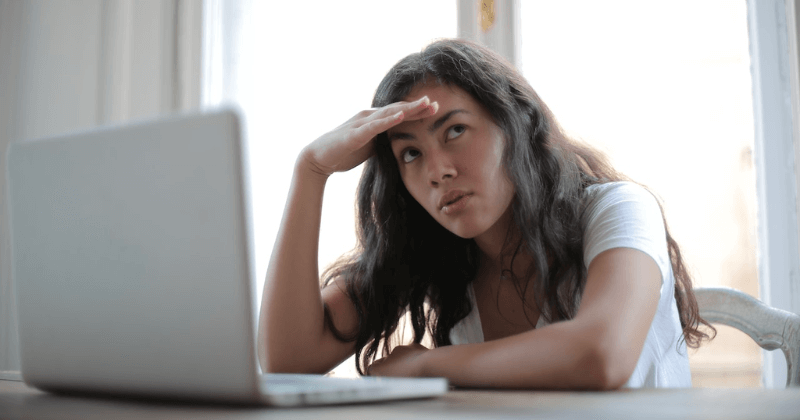 Bruce Clay
on August 24, 2023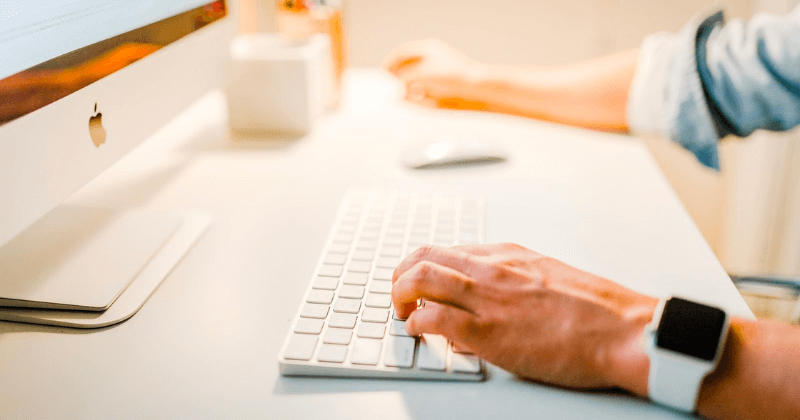 Jessica Lee
on August 17, 2023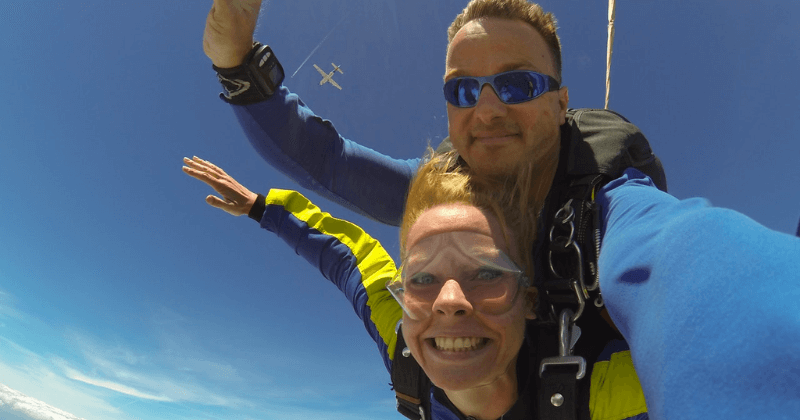 2 Replies to "Domain Investing 101: An Interview with Aaron Kvitek of Oversee.net"