8 Marketers Share Where They Go for Creativity, Research, Humor & More
I'm always fascinated by the things people discover on the Web. With a seemingly endless supply of options, finding the content that speaks to you on a regular basis is like uncovering a gem. Virginia is always sending me the coolest things from the most random places online. This is what inspired the following post. I wanted to know what other people in the industry were reading, so that we could all benefit from finding new, cool places to consume great content.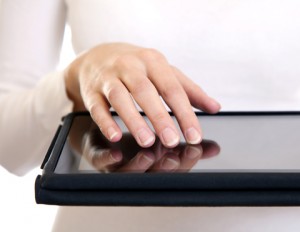 Both Virginia and I handpicked some folks in our network, and asked them where they went online for personal interests, news, research, a simple laugh or a creative kick in the butt.
Here, we've collected feedback from Lisa Barone, Jonathon Colman, Bryan Eisenberg, Ian Lurie, Aaron Wall and  Marty Weintraub. And of course, as the woman who inspired the post, Virginia weighs in, too (and then she nudged me to share mine).
Ian Lurie, Founder/CEO, Portent Interactive
Where you go to get a laugh:
Where you go to get creative:
Where you go to get news: This has changed a lot for me. I go to some of the standard sites, like CNN.com. But also, I've started looking at these sites: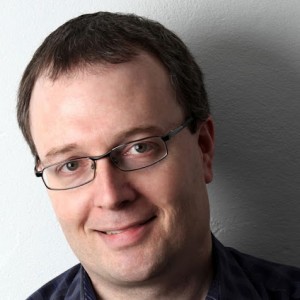 Where you go for research people share: There's a huge list of sites I visit for research. The standards, of course: SEOmoz.org, Forrester.com (but only with a skeptical eye), and a lot of marketing agency sites. But also:
Where you go for personal interests: I'll probably embarrass myself, but everyone already knows what a nerd I am, so:
You can catch up with Ian on Twitter @PortentInt, Google+ and the Portent blog.
Marty Weintraub, CEO, aimClear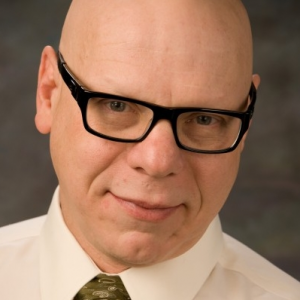 Where you go to laugh: My Facebook feed.
Where you go for creative inspiration: Not the Internet. I like to travel, fine wine and James Beard Award-winning restaurants. I do use Yelp a lot to collect restaurants around the world.
Where you go for industry/search news:  I read the daily SearchCap in Search Engine Land every day. I've been training aimClear from this incredible roundup for four years.
It's one of the only ones I take by email, so I don't miss it before it cycles off into SEL Premium-users-only land.  I also read:
Where you go to read others' research: The posts discovered on the Search Engine Land SearchCap.
Where you go for personal fulfillment: Not the Internet.
Catch up with Marty on Twitter @aimClear.
Jonathon Colman, Information/Content Strategy, REI
Where you go to get a laugh:
Where you go to get creative: Outside.
Where you go to get news:
Where you go for research people share:
Where you go for personal interests:
You can catch Jonathon at JonathonColman.org.
Aaron Wall, CEO, SEO Book
Where you go to laugh: Sometimes I watch cartoons like Top Cat and South Park. We have DVDs and Netflix. And then some stuff is on YouTube, too. The comments on YouTube videos are quite amazing in an oh-man-is-Idiocracy-true sort of way.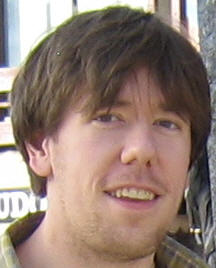 There are also loads of laughs to be had via links shared on IM with friends and chatting with my wife about various things. We both play games sometimes, too.
As a marketer, reality has a lot of comedy embedded in it, as we are constantly exposed to media and analyzing it.
Where you go for creative inspiration: I like looking at things like Victorian advertising cards, trading cards and small toys like Kinder Surprise, Lego and Nanoblocks. I like them for a reminder of childhood, a snapshot of history and the ability to take pictures of things to put in blog posts.
In terms of web stuff, a lot of success is just applying one concept from one market to another. Some things are shared in our forums in terms of trends and shifts (or even highlighting articles about the history of various markets), some things bubble up while searching, some bubble up through social channels like Twitter.
Where you go for industry/search news: Typically a lot of big issues either show up in our forums, on Techmeme, in Search Engine Land's daily newsletter or on Twitter.
I also have a bunch of RSS feeds on iGoogle and maybe look at that a couple times a week. I don't always keep up with Twitter, but if I skip it for a while I try to read all the posts John Andrews makes.
Where you go to read others' research: I like to read nonfiction books like:
I think a lot of web content suffers from a bias toward immediacy, and books are a good compliment.
I also like to read about finance stuff:
Where you go for personal interests: Hard to believe with how chubby I am, but now I try to exercise daily and listen to podcasts (like This American Life) or music when I do. Outside of listening to podcasts, when I am away from the computer, in most cases I generally don't use a cell phone or try to bring the Web with me.
You can catch up with Aaron at SEOBook.com.
Lisa Barone, VP of Strategy, Overit Media
Where you go to get a laugh:
Where you go for creative inspiration: Thx, thx, thx is a thank-you note for the day, and is always good for a laugh or to get your mind going in a different direction. She hasn't updated since July, though, which makes me fear she may be stopping. I hope not. I'd cry.
"Cool" feed: It's a collection of things deemed "cool". I don't remember where I grabbed this from, but it quite honestly houses everything awesome or funky you need to know about on the Web. Sometimes I'll use it for content, other times it's good tweeting material to get people talking.
Where you go for industry/search news:
Between those three I have a good mix of information I should know.
Where you go to read others' research:
Where you go for personal fulfillment: I get off the Internet. I go workout, or I go home and spend time with my boyfriend and friends. I think too many people rely on the Internet to find fulfillment or validation. Don't forget your outside life.
You can find Lisa on Twitter @LisaBarone or at Overit.com.
Virginia Nussey, Social Editor, Bruce Clay, Inc.
Where you go to laugh: If I'm laughing, there's a good chance I'm on Facebook. This may lead me to YouTube or BuzzFeed or that dirty, dirty Tosh.0 blog. I follow in insane number of accounts on Twitter so when I dip in there's always something different and interesting popping up there.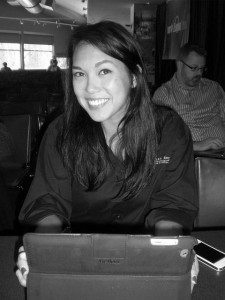 Where you go for creative inspiration: As far as launching points for my own blogging, Hacker News is a starting point to get thinking in fresh ways about website functionality, entrepreneurialism and business issues, as well as get different perspectives about top tech companies like Google and Apple than what you usually hear from the search community.
I also like the American Express OPEN Forum emails for stories about innovative things businesses are doing in online branding and advertising.
Where you go for industry/search news: Monday, Wednesday and Friday, FM Signal emails me analysis on marketing and tech news. Media maven John Battelle's possy comb over the stories in our field and identify emerging themes.
The news is examined in context of trends in marketing and societal communications. While I look for news in many places, here I get the background needed to understand how it fits into the larger momentum of technology, such as its effect on how brands and humans communicate.
When I'm actively looking for news, I'll type "Search Engine Land", "Mashable", "TechCrunch" or "NYT Bits Blog" into my address bar.
Where you go to read others' research: I trust research done by the recognized top-tier: comScore, ClickZ, Google, Microsoft, SEMPO, MarketingProfs, Content Marketing Institute, SEOmoz, Bill Slawski, Aaron Wall, David Mihm, Marty Weintraub …
Where you go for personal interests: My fashion sites are where my brain first goes for personal time off. I'm hooked up with Refinery29 in my inbox, my Facebook feed and Twitter. They're my No. 1 because they're light reading and photo slideshows that cover fashion in several extremely accessible and highly applicable ways.
Emails are city-focused and share events like art or store openings and sales, and interviews with local style starlets and celebs. Beyond the city-specific, they keep me up on trend alerts for clothes, hair and makeup and DIY tutorials for manicures, accessories and home decor.
Then for high brow fashion editorials, I check up on Fashion Gone Rogue; for tabloid trash I'm type-in traffic for Daily Mail; for national and world news I get the Afternoon Update from NYTimes; for neat science it's emails from New Scientist; and for nature and culture it's NatGeo in my Facebook feed.
Find Virginia here on the blog or @VirginiaNussey on Twitter.
Jessica Lee, Content Manager, Bruce Clay, Inc.
Where I go to get a laugh:
Where I go to get creative: For me, nothing sparks creativity more than being out in the wilderness. I've come up with some of my best ideas on long hikes surrounded by natural beauty. And traveling, which I don't do enough of in my opinion. In short, life experiences and getting up and moving is my greatest source of creativity.
Online, I go to:
Where I go to get news: Search Engine Land, its SearchCap and the Marketing Day roundup. Also, my Twitter feed is a great place to find stuff, even thought it can be a bit of an echo chamber.
As for what's going on in the world, conversations with friends and family keep me informed. You know it's bad when you're so consumed with Web marketing issues that it becomes your "current events." Then I talk to people and I'm like, "Oh yeah, that election thingy is coming up."
Where I go to read others' research: I follow the Content Marketing Institute  for all things content-related to gauge the pulse of that particular segment of the industry. Econsultancy is a good resource for Web marketing research. HubSpot does a lot of cool things, too, and I use Google Scholar search to find interesting studies on various topics.
Where I go for personal interests: I'm a huge animal advocate, so I follow the orgs I support. A Humane Nation by Wayne Pacelle of The Humane Society of the United States, and Animal Place on Facebook are a couple I keep up with.
I'm also fascinated by people and their stories. Humans of New York on Facebook is an awesome fix for this.
And you know where to catch me, right? Here on the blog or @BzzContent on Twitter.
Bryan Eisenberg — Author, Speaker, Marketer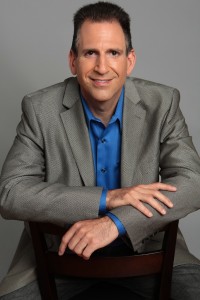 I guess I have gotten really lazy since I found Zite for my iPad.
I get most of my laughs, news and personal interest from the category of topics I set up there.
I've been going to LinkedIn app lately to see more of what people are sharing.
And getting creative comes from spending time with my kids!
You can find Bryan at BryanEisenberg.com.
Do you have a reading list you love and want to share with us? Please share your resources with us in the comments below and tell us why you love them so much.
Posted by Jessica Lee on September 26th, 2012 at 8:00 am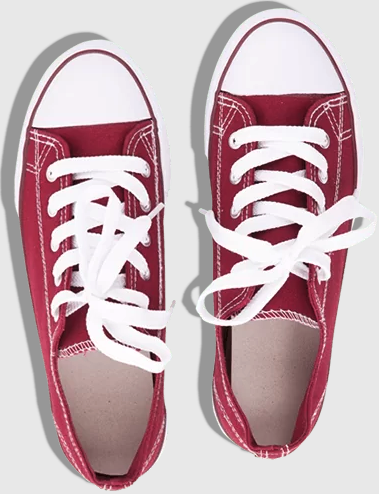 Bruce Clay
on March 27, 2021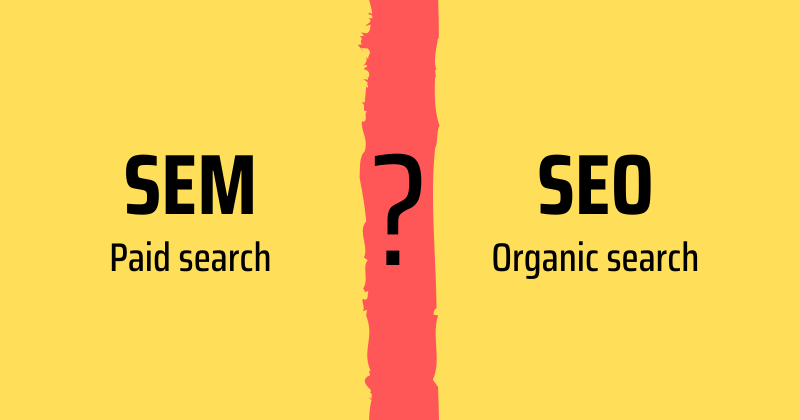 Bruce Clay, Inc.
on March 1, 2021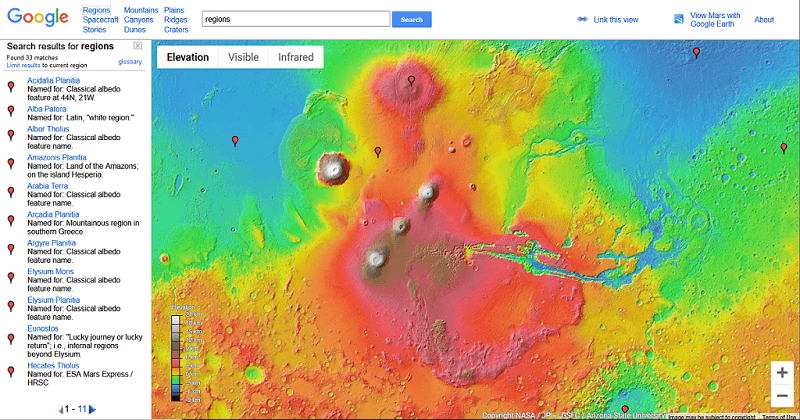 Bruce Clay, Inc.
on February 4, 2021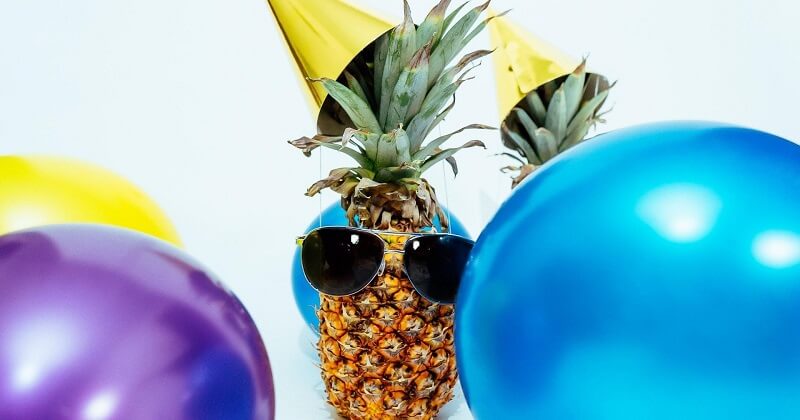 6 Replies to "8 Marketers Share Where They Go for Creativity, Research, Humor & More"