Pubcon Liveblog: Search Algorithm Chaos & Keyword (Not Provided)
In this Pubcon Las Vegas session, Bruce Clay (president of Bruce Clay, Inc.), Prashant Puri (co-founder of AdLift) and Jake Bohall (vice president of marketing at Virante) are going to talk about an always-hot topic in SEO: Keyword data (Not Provided). Clay explains why he thinks (Not Provided) is not that big of a deal. Puri shares fresh ideas for gathering up more keyword data, regardless of keyword data provision by Google. And Bohall talks about chaos theory and how it applies to SEO.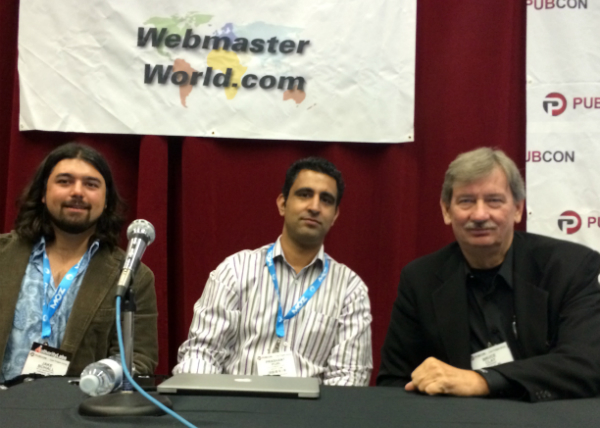 Bruce Clay: "Provided" Is a Fallacy and So Is (Not Provided)
Clay tells us that the very idea of (Not Provided) is a fallacy; definitive, black-and-white keyword data was never available to us – why? Because for the past six years, Google has been modifying our SERP results based on data and search history. Note the following link that began showing up in 2008: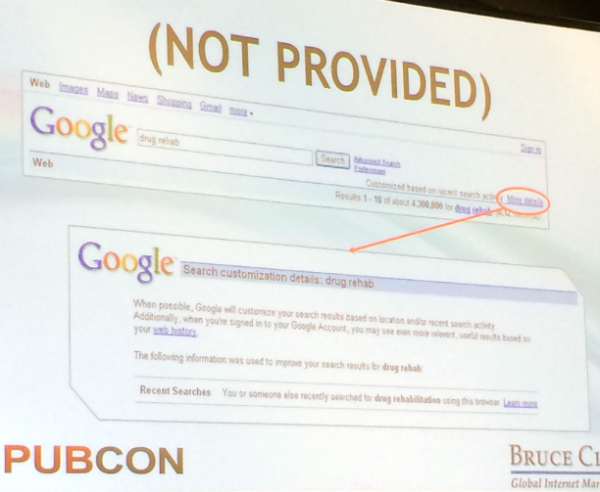 We know that web history and location have been a long-time disruption. When you consider these disruptions, you realize that analytics data can be somewhat misleading.
Consider this: if you search for "drug rehab" you get research papers, but if you search for drug rehab in Hollywood, you get local rehab centers. Google assumes that people searching "drug rehab" in Hollywood are looking for a center, rather than researching, and that's based on Google's understanding of these searchers' IP addresses.
The moral of the story is that all along, our SERP results have been modified based on Google's interpretation of their search history and location.
Dealing with Web History
Google Instant shows what is actually being queried. Use it to find out what related terms people are searching for. SEOs need to care about those related queries, as well. Google Instant shows us those.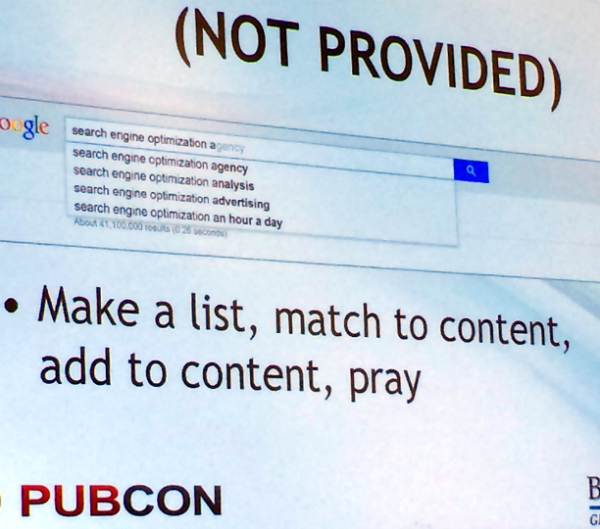 Google Instant
Google Instant is 100% query based. We can look at it to see the frequency of a query. It is manipulatable. As we go through web history, we can see the words — in descending sequence by continuation — that people search often. If they make sense for our page, we need to integrate these queries onto our pages.
Dealing with Locations
As you search in different cities, you get all sorts of different results. One of the things you might want to do is set your location in different metros and see how it effects the SERP. Moreover, you have to account for the fact that the meaning of a word in one city might take on a different meaning in another city. Every geolocation effects the SERP.
This is a major factor in the mobile landscape. Mobile will disrupt everything. It's already disrupting everything. Mobile results are based on intent. Is the intent shopping? Researching? Google determines this on the fly.
Traffic, Not Keywords
We're not selling keywords; we're selling traffic. Attribution matters. Specifically, high traffic and low bounce rate is what we're after.
As to pinpointing keywords that are driving our traffic, we can come very close, but there's no way to identify a single keyword. We can identify, for example, a group of four keywords, but that's as close as we can come.
One landing page can rank for multiple keywords. It's difficult to say I got this traffic because of this keyword. The correlation is hard to prove.
And remember:
20% of searches each day are new or haven't been conducted in 6 months.
70% of queries have no exact match keywords.
5% of users queries are greater than 3 words.
There is a significant difference between data and wisdom; we can look at the data and realize provided didn't mean as much as we thought. "Provided" was a fallacy.
Prashant Puri: Sources of Keyword Data
Google said (Not Provided) was only going to affect 10% of data, but according to Puri it, in fact, affects 90%. How do you get more data? Puri suggests downloading search query data on monthly basis. The data is rolling, so you have to keep up with it.
Maximize Your Search Query Data
The way to maximize your search query data is to dive deep into the categories on your site.
Use the folder level URLs as separate websites — this lets you get a lot more data.
Pury shares that with one client, there were 6,572 pieces of search data available. After listing folder level URLs as separate websites and de-duping, that number rose to 16,514.
You will get 80% more search query data, and the process takes less than ten minutes.
Understanding the Attribution Model
"The only use for last click attribution now is to get you fired. Avoid it. " —Avinash Kaushik
Attribution segments show that 35% of conversions have more than one touch point. The majority of your conversions could happen at the first click, but there are a lot that have multiple click attribution.
You need to figure out which attribution model works for you. There's no one-size-fits-all model.
Takeaways
Set up Google Webmaster Tools and extract historical data
Set up folder level/category structure on Google Webmaster Tools
Understand page level metrics for your top landing pages
Analyze the data for three segments: Not Provided, Brand and Non-Brand
Leverage an attribution model that works for your website
Jake Bohall on Chaos Theory
Chaos Theory: the branch of mathematics that deals with complex systems whose behavior is highly sensitive to slight changes in conditions, so that small alterations can give rise to strikingly great consequences.
The internet is chaos — and Google is attempting to make sense of that chaos.
Google is trying to organize chaos through its algorithm.
And yet Eric Schmidt testified before Congress that there were more than 500 unnamed changes, and yet there were only 8 named changes. It's a growing war between Google and spammers.
Are SEOs the bad guys or the good guys? Bohall points out that most SEOs, by the very nature of their optimization efforts, are violating Google's guidelines. Every time we work for links, he asks, are we not attempting to manipulate links? That is against Google's terms of service. So, we need to be smarter than the algorithm and evolve. You have to evolve with the times. Meaning better content and better links. Better content means greater relevance and better links means greater authorities.
We should not fall prey to fear, uncertainty and doubt. We must move forward and make great content.
Quality Content Matters
Unique. Implement rich snippets, micro data and UGC.
Relevant. Topical relevancy
Authority. Share and create authority socially.
Bohall talks about the idea of broken link building — finding pages that existed in the past that was linked to significantly, but no longer exist. Create something new based on this abandoned content, and then ask people to update their links to your content.
Posted by Kristi Kellogg on October 7th, 2014 at 5:20 pm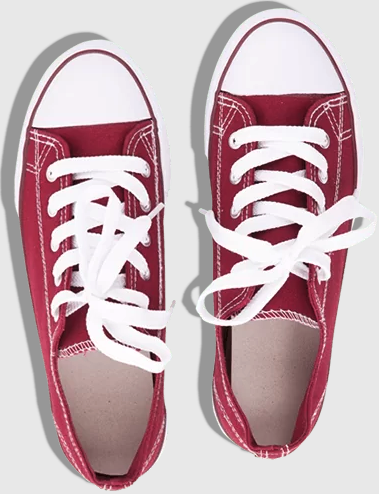 Still on the hunt for actionable tips and insights? Each of these
recent SEO posts
is better than the last!
Bruce Clay
on August 31, 2023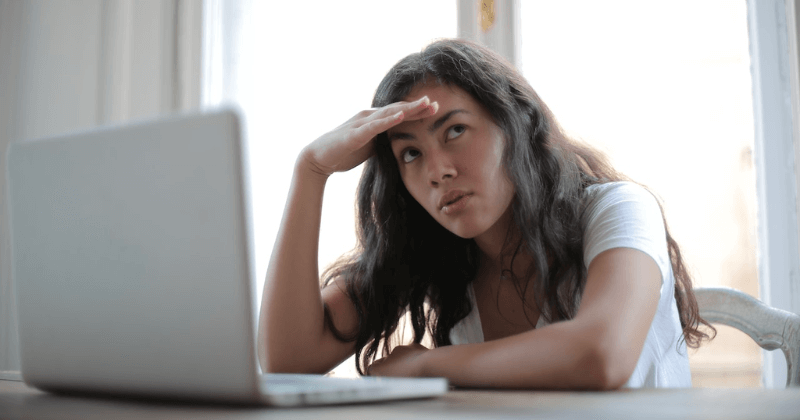 Bruce Clay
on August 24, 2023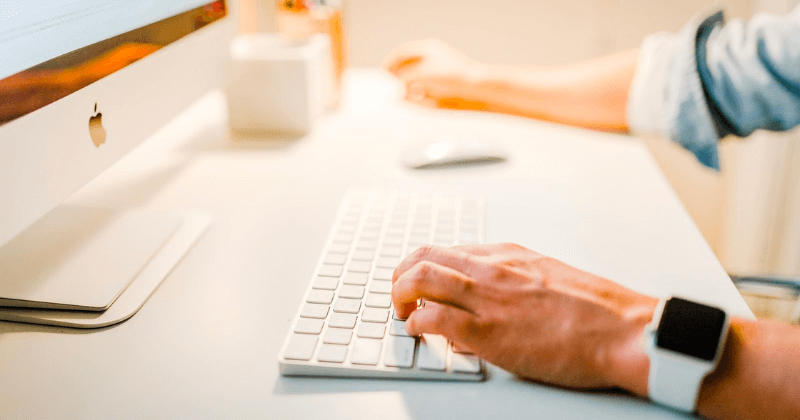 Jessica Lee
on August 17, 2023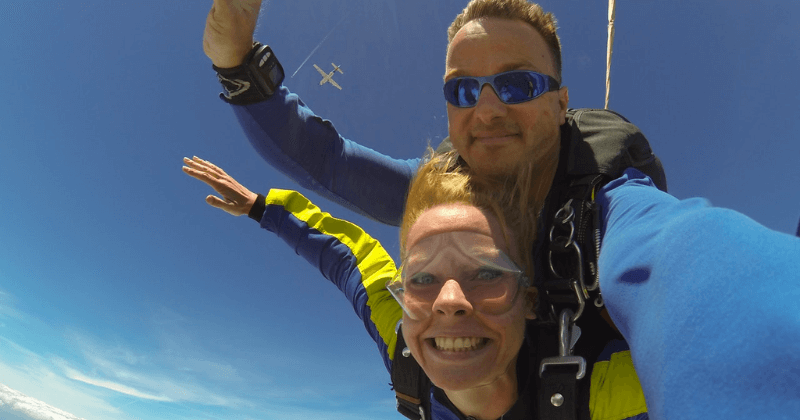 2 Replies to "Pubcon Liveblog: Search Algorithm Chaos & Keyword (Not Provided)"