Pubcon Las Vegas 2014 Liveblog Schedule & Where We'll Be
The Bruce Clay, Inc. team will be speaking, liveblogging and exhibiting at this week's Pubcon Las Vegas. If you'll be there, heads up that Google reps will be fielding questions about AdWords and Analytics at the the BCI booth 207 Wednesday from 12-2 p.m. If you're interested in the session coverage we'll be publishing all week, jump straight to the liveblog schedule here.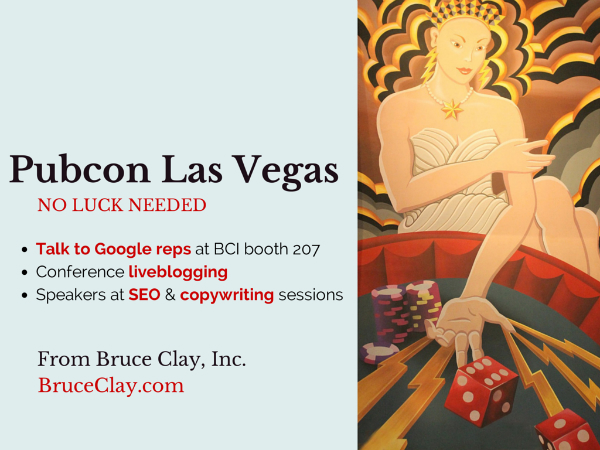 You can also catch our President Bruce Clay and SEO Manager Mindy Weinstein, SEM Manager Michael Shore and Lead Sr. SEO Analyst Robert Ramirez, in Booth 207 in the Exhibit Hall. If you have any questions on SEO, SEM, SMM, content marketing or anything else Internet marketing-related, stop by the booth and fire away. We'd love to find out how we can help you grow your business.
Presentations on SEO Copywriting, Linkbuilding and What to Do about Penalties and Google's Algo Flux
Bruce Clay and Mindy Weinstein will speaking and moderating several sessions. If you're looking for insights into SEO, take a look at these sessions:
Mindy Weinstein's Pubcon Speaking Schedule
Tuesday, October 7
10:15-11:25 Copywriting Style Guide – Tools & Tricks for SEO Writers (Salon E)
2:30-3:45 Tomorrow's SEO Today – Social Search and Beyond (Salon C)
3:50-4:50 (Moderating) Blog Content Editorial Management (Salon E)
Bruce Clay's Pubcon Speaking Schedule
Tuesday, October 7
12:05-12:40 What to Do About Penalties (Exhibit Hall Demo Theater)
2:30-3:45 Taming Algo Chaos and [Not Provided] (Salon A)
Thursday, October 9
11:00-12:00 Linkbuilding without a Penalty (Salon C)
Pubcon Las Vegas 2014 Liveblogging Schedule
For those not attending Pubcon (or looking for copious session notes), check back on the BCI Blog all week long for liveblog coverage. Bruce Clay, Inc. blogger Kristi Kellogg will be liveblogging sessions as they happen.
Day 1: Tuesday, Oct. 7

Day 2: Wednesday, Oct. 8

Day 3: Thursday, Oct. 9

Posted by Bruce Clay, Inc. on October 6th, 2014 at 12:31 pm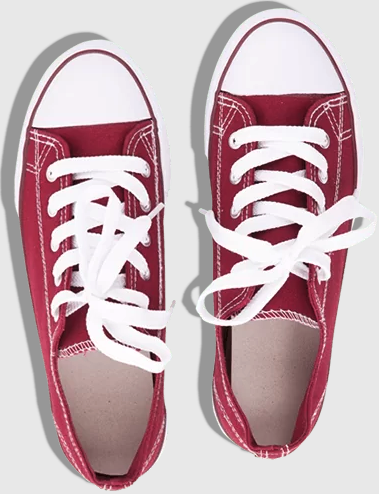 Bruce Clay
on March 27, 2021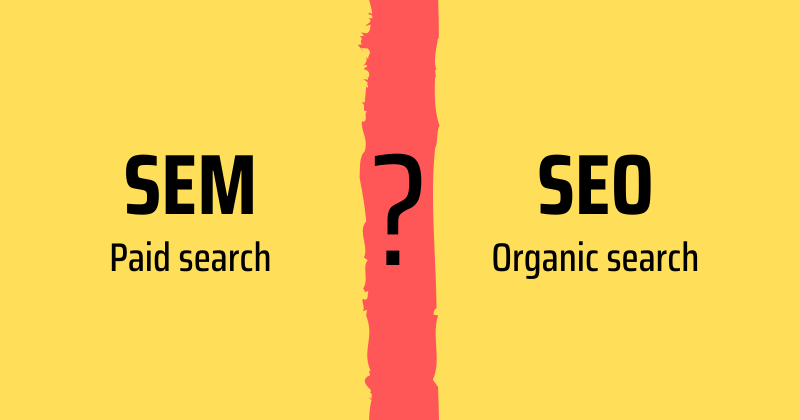 Bruce Clay, Inc.
on March 1, 2021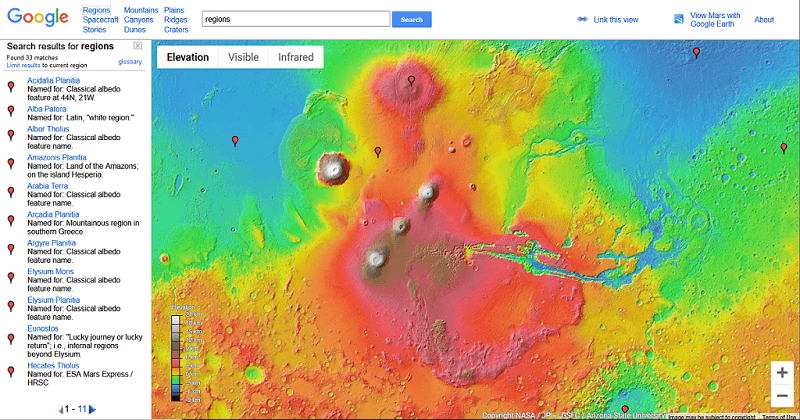 Bruce Clay, Inc.
on February 4, 2021