Real Time SEO: No More Yesterday's News
So lunch is over, or so I hear, and now we're heading into the final three sessions of the day. First up, it's time to talk news and we've got a good panel for it. Moderator Tim Ruder, PerfectMarket, and speakers Brent Payne, Tribune; Topher Kohan, CNN; Rochelle Sanchirico, Washington Post Digital; and Muhammed Saleem, ChicagoNow, will be giving us the ins and outs of keeping up with the world.
Brent Payne is going to start us off. He's talking about breaking news opportunities as well as the flaws between Google News and Google search.
There are huge opportunities with breaking news events. The Tiger Woods story was more popular than sex or porn during its peak on December 3 and 4. Their traffic doubled on the weekend when the story broke. Then they got into Google News and then dipped again after they fell out of Google News.
[Brent has made his presentation (pdf) available to all online.]
They use Google Trends all the time. It's an hourly indication of Hourly Search Trends. The graphs are not about volume — they're about percent. The real indicators of popularity are hot, spicy, on fire, volcanic, etc.
Don't assume — research. Think creatively.
At the beginning of the year, there was a spike on "penile fracture". He ignored it for several days but then looked into it and discovered that the term had been on Grey's Anatomy.
The majority of results are still yesterday's news.
When it comes to news, intent is displayed in the one box. Tiger Woods news is why they're searching — they don't care about his official Web page.
Google News flaws:
Mostly about categorizing information into topics then ranking them versus PR factors
Ranks by what the sites in the Google News index are writing about and who they are mentioning
Stories that have a longer shelf life don't stay in Google News results
Yes, Google News will re-crawl stories sometimes, but not always. It works better to create a new URL for new, updated information. Otherwise, even with the updated information, they won't necessarily come back and keep them in the Google News index. Change your URLs, your headlines and sub-headlines often in order to stay in Google News with updates on a story.
Don't redirect your old story to your new story before Google has indexed the new story. Wait ten to fifteen minutes. Only redirect for a short period of time, like three to four hours.
Brand new tools announced yesterday is the news feed right on the SERP. He doesn't have anything to say about it yet.
Topher Kohan is up next to talk about how CNN does video SEO for news.
Google added support to Yahoo! SearchMonkey and Facebook Share for their video search. They liked this because CNN just relaunched with a video focus.
The future of video SEO for news sites:
Yahoo! SearchMonkey/RFDa: Uses a set of open source RFDa tags (it's a kind of microformat). After the announcement, they added RFDa to video on test sites and saw a 35 percent increase in the number of indexed videos in Google Video search and a 22 percent increase in videos showing up for targeted keywords. However the code was too big and it affected the load time of the page. He thinks the sweet spot for the number of tags is probably around 75.
Facebook Share: Allows users to easily share video on Facebook. Allows better tracking of video content on Facebook. 12 percent increase in test site videos indexed. 47 percent increase in video being shared and viewed on Facebook. Traffic from video on Facebook increased by 32 percent.
Microformats (http://microformats.org): Literally will change the way we're doing SEO in the next 12 to 18 months. Both Google and Yahoo! are working to come up with a preferred set of formats to use.
XML Sitemaps: Even with Facebook Share and Yahoo! SearchMonkey you still MUST have an XML Sitemap. Microformats won't help Google find you. You have to get it found.
Huh, short presentation.
Rochelle Sanchirico is up next.
Her challenge is getting a large organization on board in order to effect change. What she's noticed is that most people in the org don't understand SEO and it scares them. Then there are the people who know just a teeny tiny bit who therefore think they're experts. The last, smallest group are the people who will learn and be evangelists.
Who are the people you should get on your side?
People who have access

Senior developers
Content creators/owners
Senior Web editors

Accountability

Traffic or product owners
Brand managers

Enforcement

CTO/CIO
General Manager/Publisher

Reinforcement – people who are just plain interested

Site analytics group
Tech geeks
In order to align action you need to align goals. Identify your most important metrics and align your goals against them. Create incremental goals: weekly, monthly, quarterly and annual goals. Try to get those incorporated into all key stakeholders' personal goals that matter (salary, bonus, promotions, etc.)
Creating Accountability
It takes one person to be completely accountable. Someone should have their neck on the line. Visuals can work wonders.
Find Evangelists
They don't necessarily need to be stakeholders but it's ideal if they have regular contact with someone on the core team. Provide them with talking points. Don't underestimate the power of branding.
[Hee, Simon Heseltine just asked me if Rochelle is on the right panel. I think she's under the impression she's on Large Org SEO. But she also sounds nervous so I'll cut her some slack. I'm also skipping the rest of her presentation.]
Muhammad Saleem is our last presenter. His goal is to show you how to use social news for exposure and linkbuilding.
He begins with a disclaimer: He's ignoring all the regular metrics and only focusing on the quant side. These should be used as part of your larger strategies.
Short-term strategies yield short-term results. Have a long-term strategy that will return value over time.
News sites do well on social news sites, which is more about volume than their ability to take advantage of the social news community.
Where to start?
Site: Find out what kind of content is promoted. Is it offbeat? World news? Tech? What's the promotion threshold? How much does it take to get visibility? Match high popularity to low promotion threshold.
What's going to get you links as well? Tech and World & Business do well. Don't just get traffic that's going to bounce without adding value. Travel gets lots of links too, and also programming.
Plan your campaigns by day of the week. When you submit and when it's promoted matter:
Content: Look at the words that get promoted, like "how to", "top 10", and pics. Make sure that your content matches your submission.
What sort of Titles should you be using for viral news?
Lists
Adjectives (superlatives, sensationalism)
Figures, numbers (stats, facts)
Rich media (pics, infographics, videos, interactive)
The formula: [Number][Adjective][Key Phrase]
Example: 16 Incredibly Unconventional Hotel Rooms [PICS]
Community: Research the most active users and most popular members in the last 30 days (for Digg use di66.net). Network with those people whose interests match your content. The top 50 users are responsible for 36 percent of all content promoted.
Where to find this presentation:
Send questions to msaleem[at]tribune.com or msaleem[at]chicagonow.com.
Q&A
How do you leverage on-site search?
Topher: I look at them a lot. They're not as accurate as we'd like them to be, but we're fixing that. We use them to find what users are looking for and fixing those places where there are holes.
Rochelle uses it as indicators for where navigation has failed. Brent agrees that it's a usability metric more than an SEO one.
[I'm skipping a couple of very specific questions.]
The inevitable Rupert Murdoch question: What are your thoughts of the value of search engine traffic?
Rochelle: We do a poor job of taking advantage of people who are coming in from search but we're doing a lot of testing right now to do better. She thinks they need to fix how they monetize people.
Brent: We need to monetize much more heavily than the first page view. Instead it could be the first three to five page views.
Topher: Murdoch's bluffing. The man is never going to pull his content out of any index. That said, I never want anyone to be a lifelong searcher for CNN. I want them to search once or twice and then after that come to CNN first for breaking news.
Brent thinks Topher is wrong about Murdoch. He thinks that newspaper mindsets are that they really only need one-third of their traffic.
Topher: The only reason WSJ works is because it's niche. Dead tree media needs to go away.
Posted by Susan Esparza on December 8th, 2009 at 3:12 pm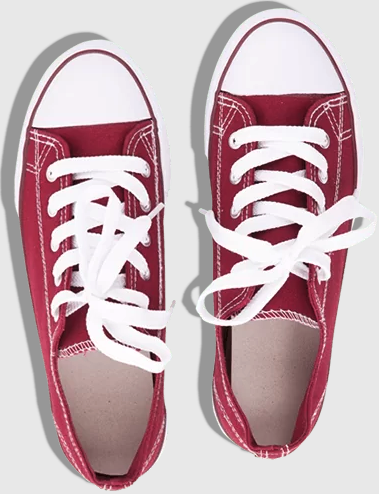 Bruce Clay
on March 27, 2021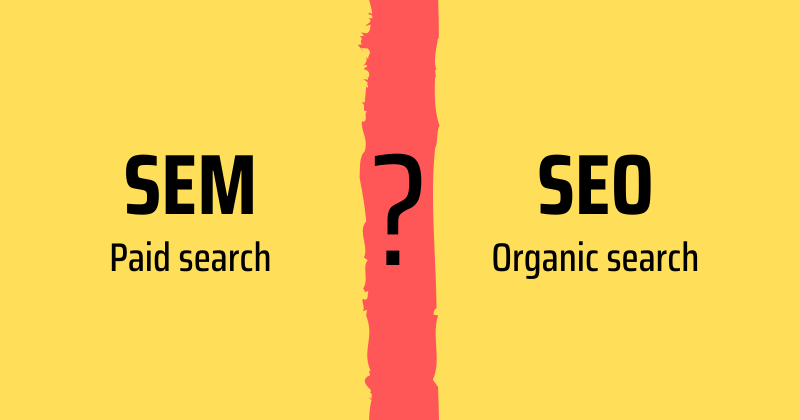 Bruce Clay, Inc.
on March 1, 2021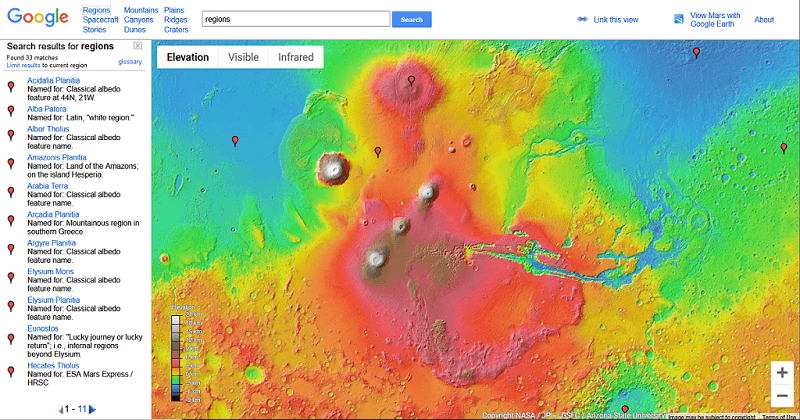 Bruce Clay, Inc.
on February 4, 2021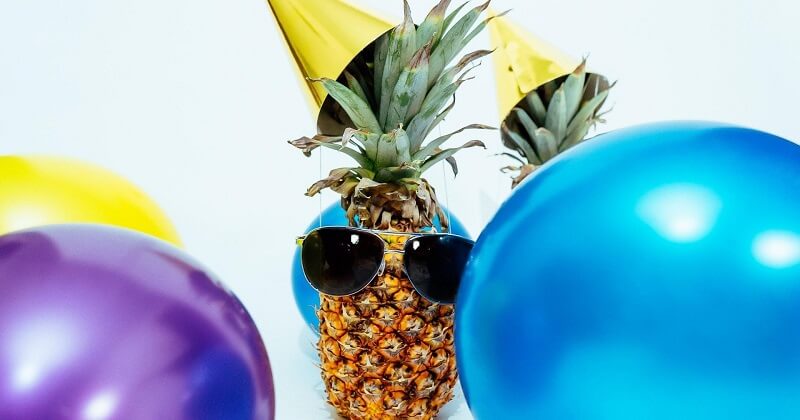 One Reply to "Real Time SEO: No More Yesterday's News"