#SMX Liveblog: My Post-Not Provided Keyword Research Tools (#31C)
Post-not provided, it's becoming more and more important to rely on third-party keyword research tools. In this post I've documented the tools two industry experts (Rae Hoffman and Christine Churchill) recommend.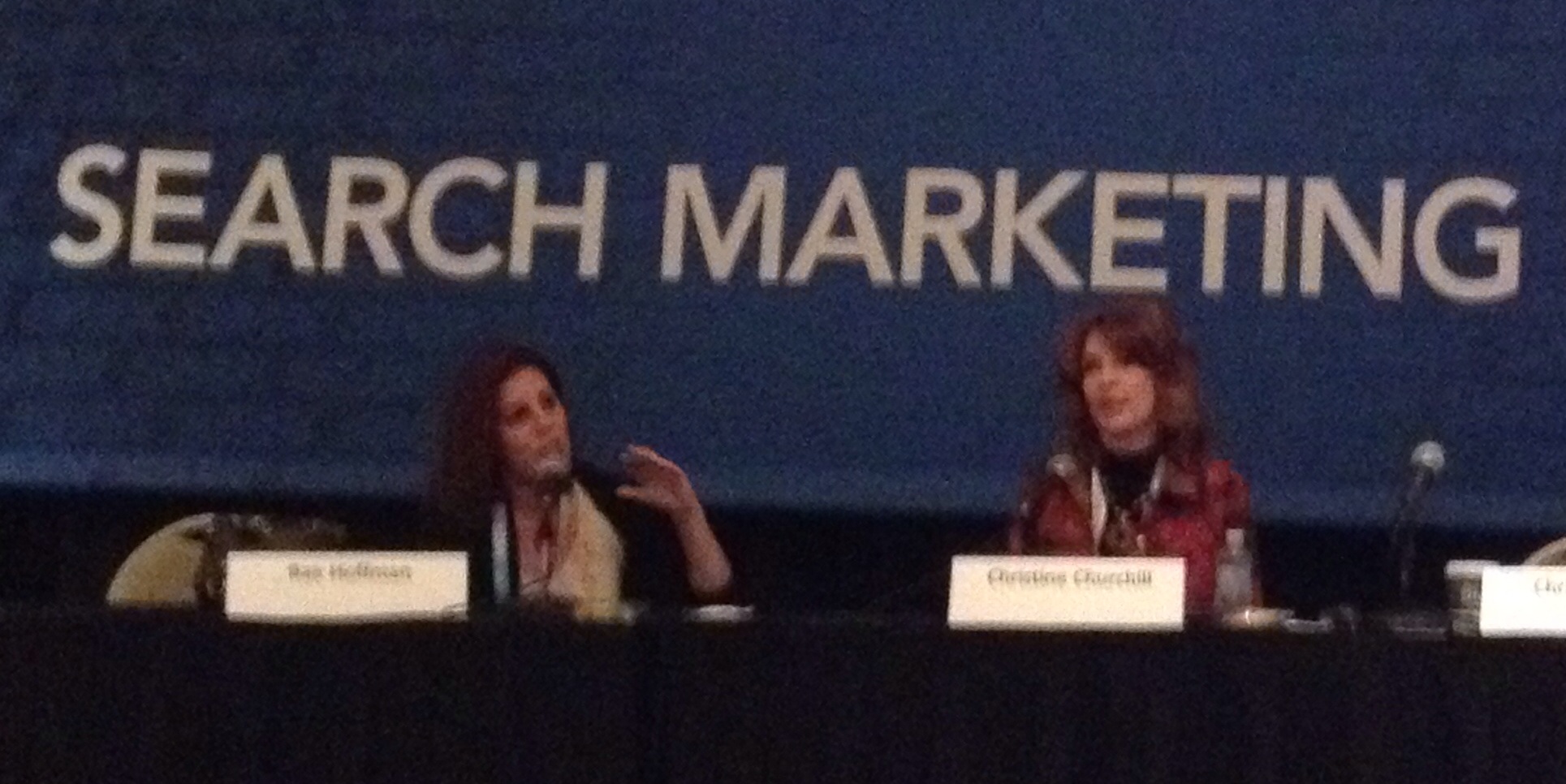 First up on the last day of SMX West 2014 is Rae Hoffman (CEO PushFire; @SugarRae). Rae is going to talk about two tools: SEMRush and KeywordBuzz.
TOOL #1: SEMRush
There's a free version of SEMRush and a paid version. The limited free version is  "pretty much useless for doing any kind of deep dive into keyword research," says Rae.
The paid version (which costs between $69 and $149 per month) is very helpful. We are going to look at the paid version of the tools in this session (and this blog post).
Rae likes SEMRush because shows you both keyword volume and est. CPC.
(Go to Rae's website to learn more about where the SEMRush data comes from.)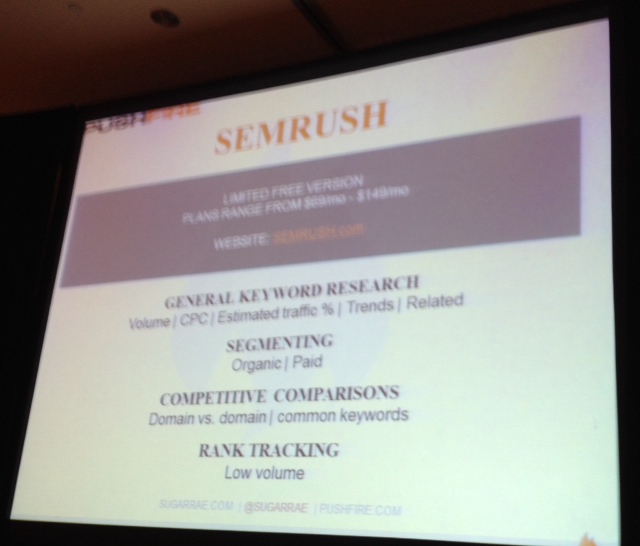 SEMRush uses outside data to decide which keywords are driving traffic to your website so they are not affected by (not provided).
Keyword Research with SEMRush: Method One: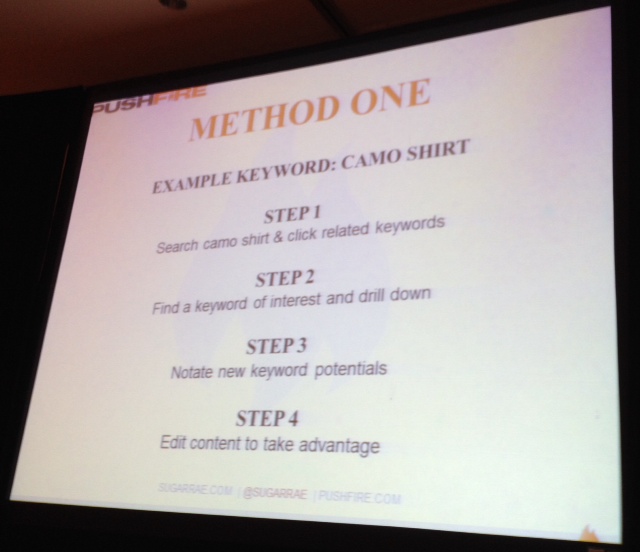 Pro Tip: Use related keywords report to drill down into related keywords and to discover new, more niche keywords.
Keyword Research with SEMRush Method Two:
See who else relevant is ranking for keywords that I am already ranking for. With SEMRush you can plug in competitor websites (a specific URL that is ranking for a specific term that you want to rank for) and it will tell you which keywords they are targeting and ranking for. This is a great way to uncover terms you may not have thought to target.
Opportunity: You may be able to find keywords in this list that will reveal themselves as new sub-page or silo categories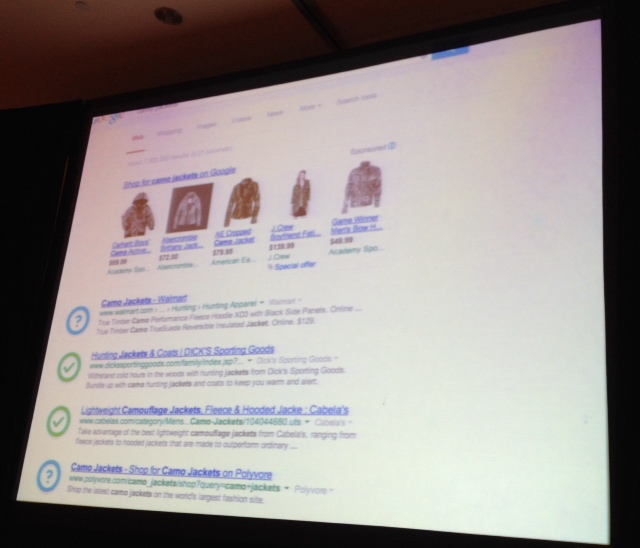 Keyword Research with SEMRush Method Three:
Take the top 10-100 organic web pages on your site – the top landing pages that are actually being entered through search. Then take those pages and plug them into SEMRush and you will get a list of keywords that SEMRush thinks is driving traffic to your website.
From there you should:
– Cross check volume numbers against CPC numbers. Which terms make sense to target for improvement?
– Are your pages ranking for horizontal terms you don't have dedicated content for? Check the CPC volume; is there enough CPC volume to support creating content pages that support these horizontal terms?
– What related terms can you uncover from this data? Is there a way to target these related words with more awesome content? Is it worth the effort? (Check CPC numbers; check ROI [see below]).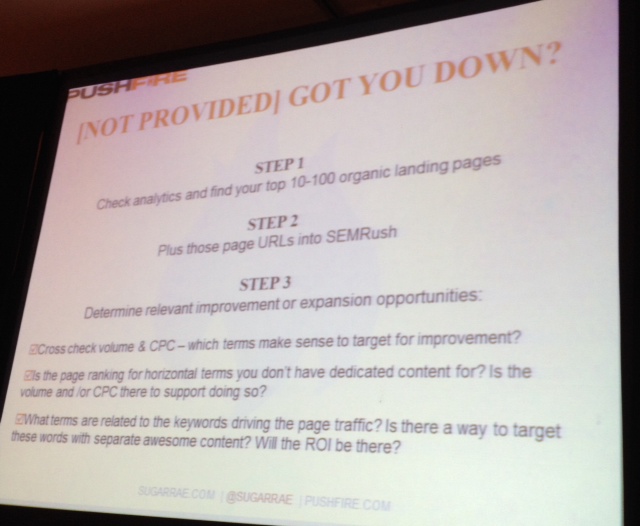 Tool 2: Using SEMRush + KeywordBuzz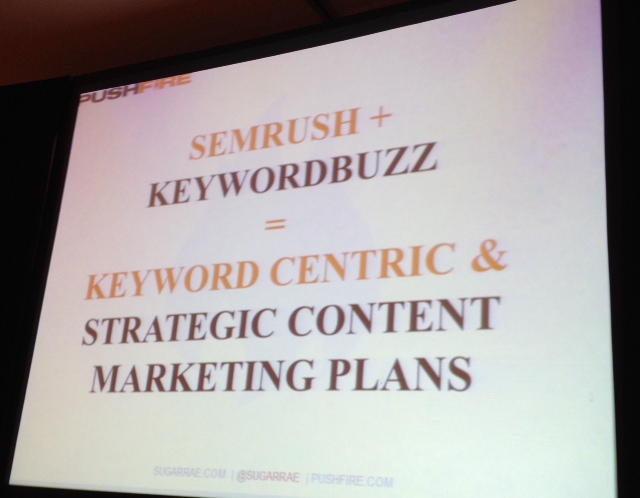 Rae has replaced Ubersuggest with KeywordBuzz. Basically this tool mines Ubersuggest (…and also works a lot better than Ubersuggest post-(not provided)). (Editor's Note: Since this post was published the presenter has since clarified that KeywordBuzz does not mine UberSuggest, instead, Ubersuggest and KeywordBuzz both mine Google Suggest data.)
101 Reminder: The greatest way for you to draw in targeted links is to help people solve problems. So, don't forget to add operators like "How to" and "How do I" when you're doing keyword research
Using SEMRush to Find the best fit for ROI
After you get suggestions from Keywordbuzz, plug those suggestions into SEMRush – or (referencing Method 2), search the suggestions and plug the ranking pages into SEMRush. If you need to, you can also strip off the operators ("How to" – "How can I.." etc.)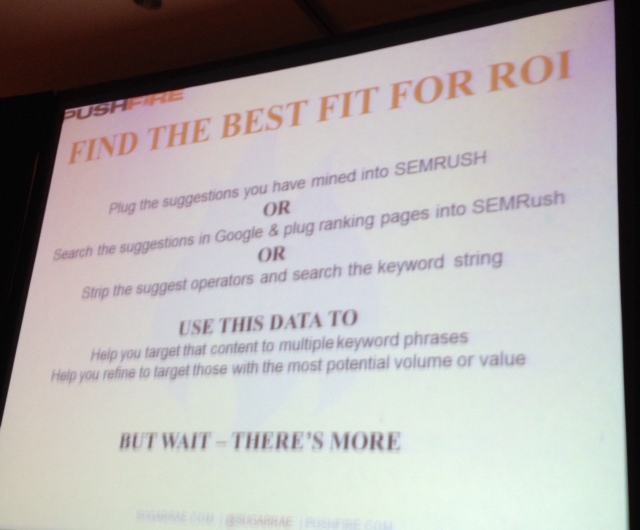 Looking for keywords that have a balance between high CPC and volume.
Why do CPC numbers matter for organic keyword research?
CPC numbers matter because people don't put lots of money behind garbage! So it's pretty safe to assume if a keyword phrase has a high CPC that means it is valuable to the paid optimizer, and that the paid optimizer thinks those keywords have a high opportunity to convert for them (and, accordingly, a high opportunity for the words to convert for you)
TOOL #2: SpyFu
User interface of SPyFu is incredibly confusing. This is why Rae predominantly uses SEMRush. She says both tools (SEMRush and SyFu) will largely accomplish the same tasks (she has paid subscriptions to both), but SEMRush has a more eloquent UX.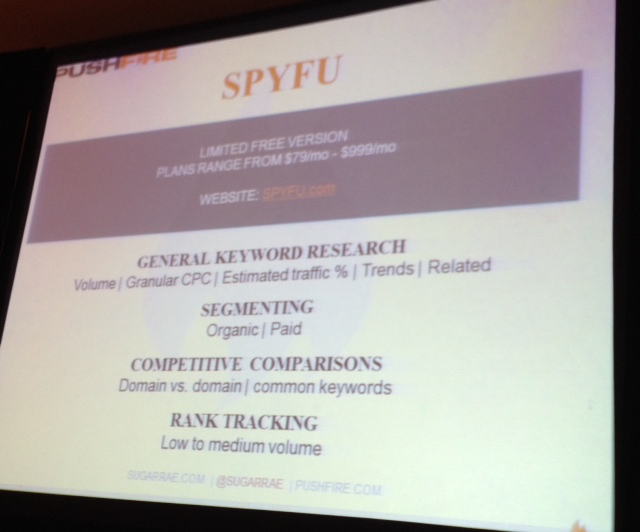 That said …
One of the main reasons she uses SpyFu is because it has the Groupie Tool (see below!)
The SpyFu Groupie Tool (and Why It's Awesome) (Click to tweet)
In SpyFu there is a tool called the "Groupie Tool." It's kind of hidden but once you find it, you'll like it.
How to use it: You can put an entire list of keywords in this tool and it will show you the clicks per day, daily CPC, and cost per day. This will help you better understand (and report to your stakeholders) what the value of that specific piece of content could be if you rank for those specific keywords. (Imaging being able to get an idea of what the potential value of ranking on those terms would be…!)
To find potential value of ranking Rae takes the exact daily cost of all keywords multiplied by 30 (x30) and assumes that number equals the potential monthly value associated with ranking for that term (as estimated by SpyFu, she is careful to add). IE: If the max. value of the keywords is $2k per month (or $24k per year), then she doesn't want any ranking initiative for that phrase to cost more than that amount (in face, to maximize ROI she wants it to cost way less).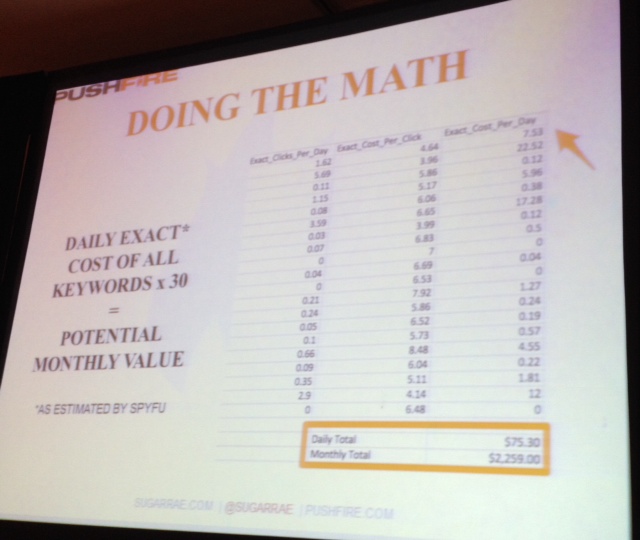 It's a good way to tell your stakeholders what the value of that specific piece of content could be if you rank for those specific keywords.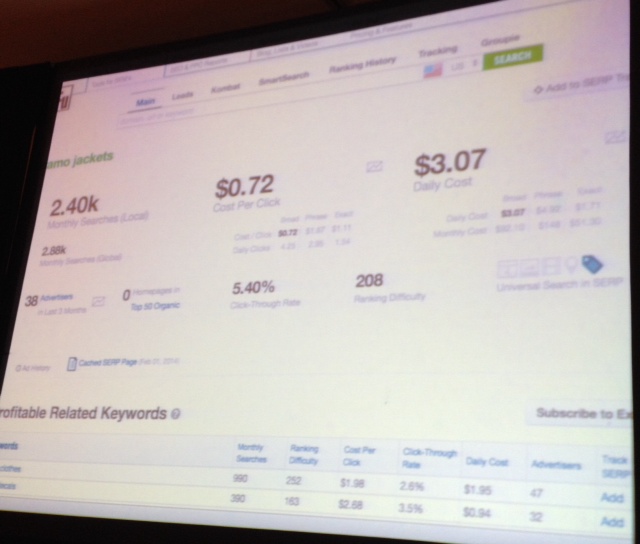 _______________________________________
Next up us Christine Churchill (President, KeyRelevance; @KeyRelevance).
12 Reasons to Love SearchMetrics (Click to tweet)
Christine tells us she started using the Search Metrics tool set because she loves (and needs) "big access to Big Data."
She tells us that SearchMetrics is a suite of tools – not just one tool, and she likes it because the tool set provides an overview of traffic, organic rankings, keywords, PPC activity, Links, Universal Search and Social Media Activity.
Here are 12 reasons why she uses SearchMetrics for her own post-not provided keyword research:
1) Provides an overview of your competitors; You can go in and actually see what your competitors are ranking on and where they're getting their traffic. You can also look at their links through this tool.
2) Visibility timeline gives you a historical idea of the traffic your competitors have been seeing.
3) Shows you a curated list of Potential keywords.
Shows you keywords that you're close to ranking in the top 10 for (you might be 11 or 12). This is a great way to prioritize your efforts and to build content strategically to move the organic ranking dial.
4) Allows you to filter by search volume. (Says she hasn't seen any other tools that will allow you to do this.)
5) Can compare visibility of multiple domains
6) Allows you to easily visualize data with graphics that are easy to present to stakeholders.
7) Under the universal search tab you can see keywords targeted in videos and images.
8) Also has tools for PPC insights. If you put in multiple sites you can get a relative idea of whether one site is spending much more than another. Shows paid visibility score.
9) Link insights: Can see most common anchor text, types of links, domains linking, etc.
10) Identifies low-hanging keyword fruit. Reveals keywords that are ranking, but just outside the top 10.
11) Traffic Insights Tool actually fills in the keywords (not provided) data.
12) Correlates traffic to keyword data so you can see which pages are attracting significant traffic or conversions. Makes it easy to analyze the performance of keywords that are ranking for those URLs. Helps you make better business decisions.
Thoughts on Google Trends as a Keyword Research Tool
Christine loves this tool and says she gets sucked into it and will spend hours in there without even realizing it.
Ideal for keyword trends, comparing keywords, estimating relative traffic, seasonability or cyclic trends, to monitor brand awareness.
Keep in mind, Google Trends shows normalized data, so it's just a relative idea, not an exact idea.
Really neat geolocation keyword functionality – can make it clear if there is one part of the country where they use X word is used and another part where Y word is used.
Top Charts column is great for content brainstorming. Shows you the trending words in catrgories.
Posted by Chelsea Adams on March 13th, 2014 at 11:26 am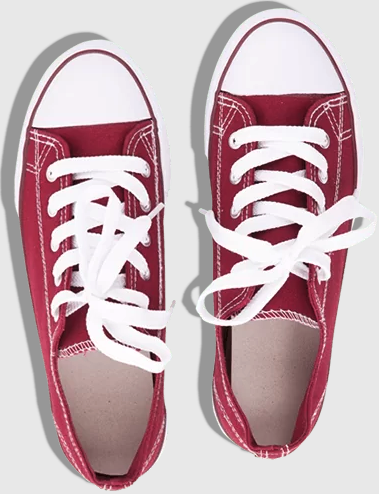 Still on the hunt for actionable tips and insights? Each of these
recent SEO posts
is better than the last!
Bruce Clay
on August 31, 2023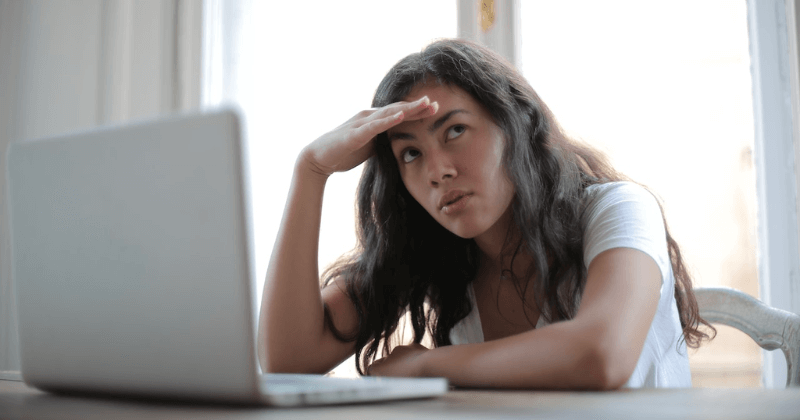 Bruce Clay
on August 24, 2023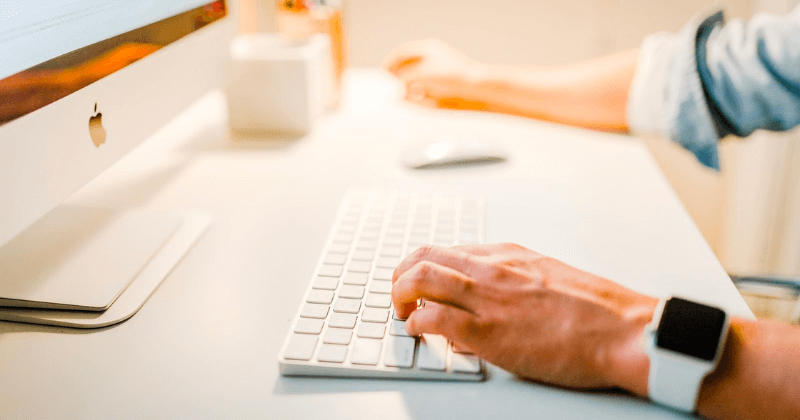 Jessica Lee
on August 17, 2023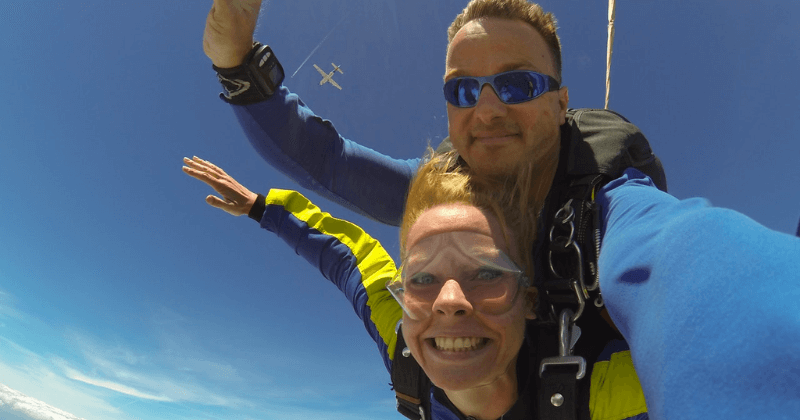 2 Replies to "#SMX Liveblog: My Post-Not Provided Keyword Research Tools (#31C)"