Pubcon Las Vegas 2013 Archives - Bruce Clay, Inc. Blog
October 24, 2013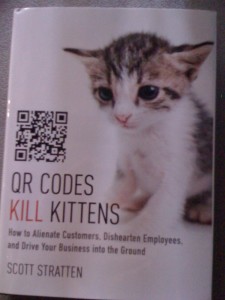 Scott Stratten has given us all a copy of his latest book QR Codes Kill Kittens. It's a book about telling people off. Scott's world is "unmarketing" – Twitter name, website name, his first book. Scott has been online since 1994 and that button is what he's known for, he rants. The average visit duration is 27 seconds. The "Noo!" is 3 seconds. What are people doing for 24 seconds? 29% of visitors are repeats! He thanks them. He shows us the keywords he ranks for. Basically any version of "no" with more than one "O". The audience laughs at the slide of a list of "nooo"s and he says we're the only crowd he'll speak to who will ever enjoys that slide. Scott has been doing viral WOM marketing for a decade. There's no secret to it. Do something worth talking about. The biggest myth of social is that you have to be there.
Read more of The Unmarketing Keynote by Scott Stratten at #Pubcon Las Vegas.
---
October 22, 2013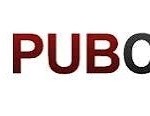 Good morning from the Las Vegas Convention Center. Last night Pubcon started with a warm reception and today the meat of the marketing material launches with a keynote address by Jason Calacanis, founder of Mahalo and a long-time VC investor in the industry. Brett Tabke welcomes the crowd calling this "the networking conference where you […]
---
October 20, 2013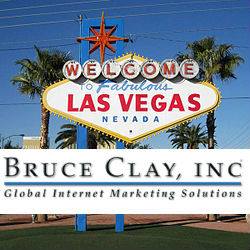 Las Vegas. There's no place Internet marketers love more. We're a work hard – play hard crew, and PubCon Las Vegas has year-and-again proved to be the industry networking event to fight for. After six years at Bruce Clay, Inc., I've moved my way up the ranks of the content department to secure a spot at next week's Vegas happening. For my first Pubcon outing I'll be wearing a number of hats as an exhibitor, member of the press and socialite-sponsor. Also repping BCI blue at PubCon LV is Bruce Clay, the man, and Mindy Weinstein, our SEO manager.
Business first. There's a Bruce Clay, Inc. booth in the Las Vegas Convention Center where you'll find Mindy and Bruce during office hours most of the week.
Read more of #PubCon Las Vegas 2013 – Where the Bruce Clay, Inc. Team Will Be
---