SEO 101 Archives - Bruce Clay, Inc. Blog
November 20, 2018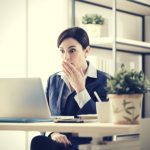 We often see questions from people wondering why their site isn't ranking, or why it isn't indexed by the search engines.
Recently, I've come across several sites with major SEO errors that could be easily fixed, if only the owners knew to look. While some mistakes are quite complex, these are a few of the often overlooked "head slamming" errors.
So here are seven SEO fails — and how you can avoid making them on your own website.
---
November 7, 2018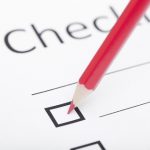 In Bruce Clay's SEO training course, we offer students an SEO checklist as one of the many take-home materials. Use this version as an in-hand to-do list or basic audit outline.
Get The Always-Up-to-Date SEO Checklist from Bruce Clay.
---
June 25, 2015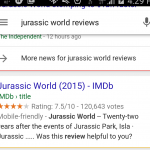 Apps are largely considered the new SEO frontier. Mobile app usage is growing at an incredible rate and shows no sign of slowing. Overall app usage grew by 76 percent in 2014, and lifestyle apps in particular saw 174 percent growth. If you are have an app or are developing an app, app indexation and deep linking are something you definitely need to be paying attention to. Basically, Google wants to treat your app like a website. It wants to crawl it and index it so that it can return specific pages from an app in search results. That ability to return specific pages within an app? That's deep linking.
This article is for those just dipping their toes in app indexation. Read on for a breakdown of what app indexing and deep linking actually are, as well as helpful examples of deep linking in action. You'll also learn basic requirements for Android and iOS setup.
Read more of Apps 101: Deep Linking, App Indexing and Why They Matter.
---
July 11, 2012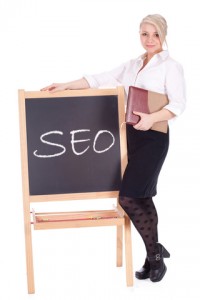 There are a ton of advanced Web marketing tactics these days, and the evolution of the field has brought us to a very healthy, holistic approach to digital marketing. But it's equally important not to lose sight of the basics that allow a website to reach its full potential. We see it time and time again; sites that don't implement the fundamentals of SEO find obstacles creeping in to various parts of their sites, their businesses, their strategies. That's why SEO basics are the foundation of any successful website.
At the upcoming Search Engine Strategies in San Francisco this August, Bruce Clay presents the session, "Getting Started with SEO." Conferences host these types of sessions time and time again because the basics of SEO are still very relevant.
This is because:
-Large brands with complicated websites are unable to take their site to the next step without implementing the basics of SEO on their site.
-Small business site owners are just getting started in search engine optimization, and need to understand why these tactics exist, and how to implement them.
Inspired by Bruce's upcoming presentation, I thought we'd use this post to look at what SEO basics still matter and why. But first, let's explore the "lasting" side of SEO – the approach to SEO that stands the test of time.
Read more of Why SEO Basics Still Matter.
---
July 6, 2012
Does your website content scream authority and relevancy, or does it just scream? Too often, websites are a jumbled mess of unrelated, disconnected topics that make it hard for search engine spiders to crawl, and users to navigate. When you theme a site through your content, you make the user experience better, and your site more relevant for the people who are searching for the products and services you sell online.
In this post, we'll take a look at some of the things you can do with your site's content to create an organized website and increase visibility in the search results.
Read more of How to Build a Relevant Website Through Content.
---