YouTube Archives - Bruce Clay, Inc. Blog
March 13, 2017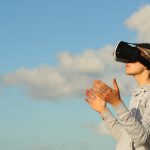 Imagine putting on a virtual reality headset and joining your favorite social media platform as a highly interactive experience with friends.
Imagine shopping for a new dining table by picking up your phone and seeing the table in your dining room, as though you're taking a video of it right before your eyes.
Sound a little like the holodeck in "Star Trek?" Yes, but this may not be science fiction in the near future.
The opportunity to engage with one another, see new places and reach a mass audience will create opportunities to shop with a confidence never before available from the comfort of your home. This is what's available through virtual reality, the newest form of marketing.
Creative digital marketing strategies will usher brands into the virtual reality realm. Read on for an idea of:
• What virtual reality is and the ways people are connecting to VR today.
• The opportunities VR opens to marketers.
• Why VR in social media, gaming and commerce may be the catalyst for mass adoption.
Read How VR Experiences Will Take Marketing by Storm.
---
October 1, 2015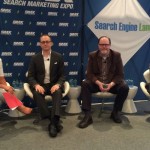 The second largest search engine is YouTube, which is where your videos should be placed and properly optimized. This information-rich SMX East session gives you practical tips on how to master video marketing in the YouTube wonderland.
Read the session liveblog to find out more.
---
October 3, 2013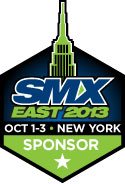 Learn how to connect YouTube and Google Analytics, how to optimize videos for universal search & more in this SMX East YouTube optimization session.
Read more of YouTube: Optimization Tips .
---
March 13, 2013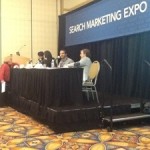 Purna Virji @punavirji heads search marketing for an e-commerce company. Why do we love YouTube? She plays a video of a news segment where a news guy is seeing a Texas rat snake and gets scared and jumps away. Everyone laughs, I scream (out loud…). There's a myth that YouTube is a branding tool. Not […]
---
December 5, 2012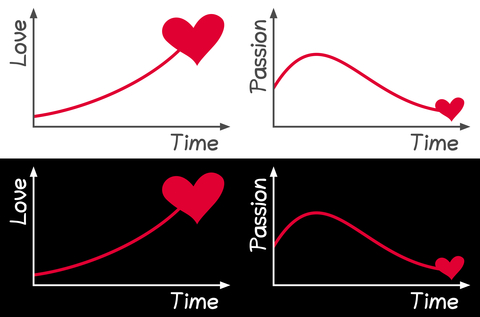 Five years ago I graduated from Notre Dame and started my first "real" job. About four years ago, it was clear to me that the corporate world was not everything I'd dreamed it would be. I simply was not cut out for cubicle life.
Since I started off as a bootstrapper myself, I learned a lot about video marketing from trial and error. Today, I'm going to share my lessons of video marketing, community and tips on how to make great videos for marketing when you don't have a giant budget.
Read more of YouTube <3 Calculus.
---
December 29, 2011
Digital marketing conferences are an exciting resource for those in the SEO and SMM community, offering the most up-to-date and cutting-edge info from experts finding great success marketing online, as well as popular search engine and social media platform employees themselves. You may not have been able to attend all the Digital marketing conferences you wanted to this year, but we reported on many. We've categorized the most popular sessions and compiled the liveblog coverage highlights to report all week. Today's tracks bring you strategic and tactical recommendations for social media marketing and local search and services.
Read more of Best of Search Conferences 2011: Day 2.
---
August 16, 2011
Jeff Harmon starts us off. 40% of all media consumption is online. He created a YouTube campaign to sell a tongue cleaner.
They did A/B testing on the landing page and found 19% of people who watched the video ended up on their website. He used YouTube Promoted Videos and wanted to at least break even. When they started to break even, he turned it up and then they sold 10 million units in a week. One YouTube power user did a review on Orabrush. The NY Times did a feature on Orabrush around the same time. The YouTube power user sent twice as much traffic to their site as NY Times.
Read more of Social Media Solutions on a Budget.
---
November 8, 2010
Some of you might be sick of hearing about the viral video "Bed Intruder Song," but the other day, I happened to stumble upon Antoine Dodson's YouTube channel and realized: This guy is kicking butt on capitalizing on his newfound 15 minutes.
It made me stop to think about the potential power of viral videos. YouTube has done its fair share of catapulting people into the limelight. And while I think the formula for staying power is talent, drive and business savvy, there's a huge potential to monetize your 15 minutes and take it from the Web into other platforms. Let's take a look at some of the things Antoine did to expand upon his newfound fame.
Read more of Making the Most of Viral Moments
---
July 1, 2010
Crisis communications has evolved with the invention of social media, how (and how quickly) companies must respond in the event of a crisis is complex and swift. With real-time updates becoming part of the norm in the SERPs, a company in crisis should always be part of the current conversation.
Staring at the fish tank at my chiropractor's office this week, I realized that BP's Deepwater Horizon oil spill and the resulting sour of public opinion is an opportunity to look at social media and crisis communication.
Read more of BP, Crisis Communications and Social Media.
---
June 18, 2010
Lots of important things to share with you today. Better get to it!
Last week Susan asked that people get on the Robert bandwagon for So You Think You Can Dance. Yes, Robert had another stellar performance on this week's show, but one friend had bigger aspirations — hopes of seeing BCI's Robert Esparza getting jiggy wit' it. And who are we to disappoint? I bring you Robert and Gary Luke's disco boogie!
That's not the only gift we'll give the Digital marketing community this month. On July 2 we'll announce the winners of the Small Biz Discovery Contest. Make your choice for the grand prize winner known by voting for your favorite article in the SEO and social media categories. We adjusted the voting process this week, which means voting is open until the end of June. And when you vote, you can enter a drawing to win a seat in our SEOToolSet Training. Make someone's day and learn along the way.
Read more of Friday Recap: Space Cadets Edition.
---