BACK TO BASICS: Building Inbound Links for Web Sites
by Ty Carson, August 15, 2007
If you don't know where to start and how inbound links work, building inbound links for your Web site can be the most difficult thing you have ever done. We will be discussing several key topics that can benefit your Web site by increasing the quality of inbound links and improving the PageRank of your site. These topics revolve around correctly optimizing your inbound links, avoid spamming the search engines, creating a system for getting inbound links and staying on top
of earning inbound links. This is not a task for the meek, but requires innovative creativity, dedication and time to meet your goals of ranking in the top 10 for all search engines.
Achieving an inbound link from an external site will increase your Web site's PageRank and can be optimized in two ways. The first way is by building the theme relationship between your Web site and the site linking to you. If your site is about sporting goods and the inbound link is from a tennis site, ideally that inbound link will be directed to your tennis gear silo. The theme between the tennis gear silo and the inbound link are the same and adds quality to the link. The second way to optimize your inbound links is proper use of anchor text within a link.
Use high traffic key phrases that relate to your site, such as "tennis rackets", "tennis balls", "tennis string". Using your domain name as the anchor text doesn't help improve keyword relevancy for your site and should be avoided. The example below shows proper use of anchor text within an inbound link and should be common practice when working on link building.

One thing to be aware of when acquiring inbound links is the Google Webmaster Guidelines, which state several important guidelines to keep in mind:
"Keep the links on a given page to a reasonable number (fewer than 100)."
"Try to use text instead of images to display important names, content, or links. The Google crawler doesn't recognize text contained in images."
"Don't participate in link schemes designed to increase your site's ranking or PageRank. In particular, avoid links to Web spammers or "bad neighborhoods" on the Web, as your own ranking may be affected adversely by those links."
"Avoid hidden text or hidden links."

Buying links is usually associated with link spamming the search engines and is often from Web pages with over 100 links on each page.
Being a part of link farms, Web rings and link buying networks can and will get your Web site banned if a search engine spider picks up on your linking spam tactic. Manually check Web sites that link to you and ensure they are good quality Web sites to get inbound links from and avoid sites that are part of spam networks and not relevant to your Web site.

Most successful Web sites have focused on their inbound links in one way or another. Our goal here is to create a system of earning inbound links and staying on top of it on a daily basis. Inbound links can drastically effect rankings and need to be focused on. Achieving inbound links can be done by:
Posting press releases on news sites. (ex: Prweb.com, Prnewswire.com, Prnewsnow.com, Sourcewire.com)
Syndication on Press Releases
Creating Link Magnets
Competitor Link Analysis
Contribute to Video Marketing of your products, services and Web site on Youtube.com, video.google.com, MySpace video, etc.
Social Networking
Post good, helpful and useful information on blogs and forums, with links back to your site
Submit your domain to Search Directories – ODP (dmoz.org), Yahoo
Directory (dir.yahoo.com), Google Directory
(http://directory.google.com/), and other directories that are industry
related
Be sure to write press releases for your Web sites on new topics and
have fresh content written for these articles. The best way to do this
is to use link magnet pages on your Web site and do press releases on it
so people on the internet are aware of it. If the link magnet is
helpful and useful information, people will naturally link to it at an
exponential rate. Be sure to use good anchor text (exact phrases) that
you want to rank for, and link it to the home page or specific page you
want to rank in the search engines. There are a few Web sites that are
good sources to do paid press releases and will get an article
circulated around the internet. If the press releases are posted on your
Web site, be sure to syndicate them to other news sites and related
sites that can put the articles up live.
Link magnets are a great way to build inbound links and traffic for
your Web site. Our Search Engine Relationship Chart® is one example of a
good link magnet that has generated numerous inbound links for our Web
site. Link magnets take some serious thought and time to develop, as it
needs to be an idea that is unique and something that many people will
link to for one reason or another.
Link Analysis reports are a great tool to run against your
competitors in order to find out all of their inbound links. Find these
inbound links that your competitors have and attack those sites to get a
link there as well. Just make sure it is a quality inbound link from a
decent site and a topic related site. Our tools on SEOToolSet.com offers
a Link Analysis Tool that produces a report of the links to the
specified sites as reported by the major search engines. You can use
this tool to validate links to your site, as well as to see who is
linking to your competition and thus might be great candidates to link
to your site.
Video marketing and social networking are two new linking techniques
growing fast on the internet and is becoming part of the new Universal
Search in search engines. Creating videos and posting them on
YouTube.com , MySpace video and video.google.com can create traffic for
your Web site and build inbound links as part of the Universal Search.
Video marketing is a complete topic on its own and can earn Web sites
tons of profit if promoted well.
Social networking is a great way of showing others what is new and
hot on the internet. One way of taking advantage of social networking is
to do Google Alerts on your Web site and every time someone links to
your Web site, add that Web site to the social networking sites. Not
only will this generate traffic to your Web site, but build inbound
links as well. Create user accounts on all of the popular social
networking accounts such as digg.com, technorati.com, del.icio.us,
nowpublic.com, listible.com, blinklist.com, spurl.net, furl.net,
slashdot.org, simpy.com, etc.
Blogs and forums are excellent communities to post helpful and useful
information for others and are easy back links to get for your Web
site. Do not spam forums or blogs with poor information links. It's a
community contribution and should be used to help others to reflect what
kind of Web site you have to offer.
Last but not least, submit your domain name to Search Directories to
appropriately categorize your site and build basic links from these
directories. Submit your domain to ODP (dmoz.org), Yahoo Directory
(dir.yahoo.com), Google Directory (http://directory.google.com/), and
other directories that are industry related.
Now we know how inbound links work and where we need to get started
to increase our inbound links. The goal now is to take all of this
information and run with it. Your competitor may have a 1,000 inbound
links more than you, but not for long. By correctly optimizing inbound
links, avoid spamming the search engines and staying on top of a system
of your preference to achieve these inbound links can make your Web site
a lot of money, traffic and top 10 rankings.
---
For permission to reprint or reuse any materials, please contact us. To learn more about our authors, please visit the Bruce Clay Authors page. Copyright 2007 Bruce Clay, Inc.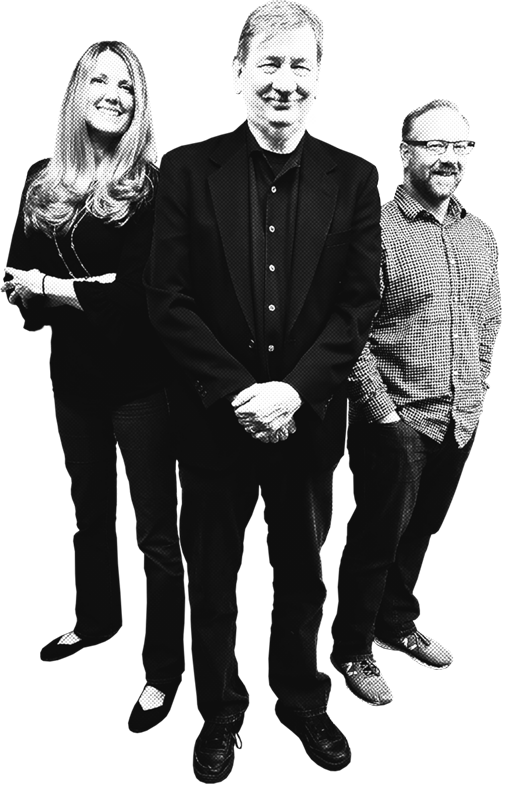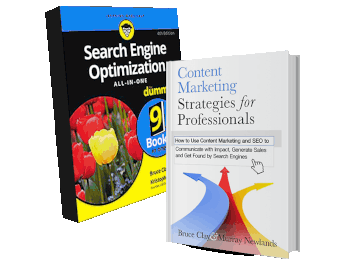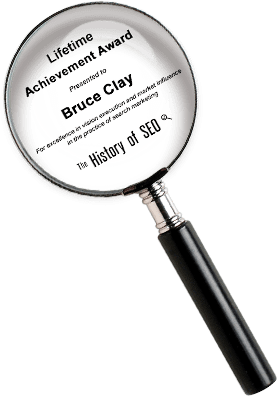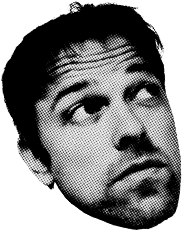 Serving North America based in the Los Angeles Metropolitan Area
Bruce Clay, Inc. | 2245 First St., Suite 101 | Simi Valley, CA 93065
Voice: 1-805-517-1900 | Toll Free: 1-866-517-1900 | Fax: 1-805-517-1919