Bruce Clay, Inc. Blog - Chelsea Adams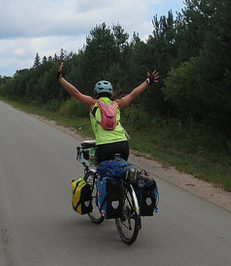 Chelsea Adams on Google+

@ChelseaBeaAdams on Twitter

Chelsea Adams on LinkedIn
Chelsea Adams is a long-distance cyclist, aspiring cob house builder, schema/analytics/algorithm obsessor and senior content writer at Bruce Clay, Inc. Chelsea would love to be stuck on an island with Avinash Kaushik, Ben Folds, Geoff Lawton and the world's largest Apples to Apples deck.
Posts by Chelsea Adams
---
January 27, 2015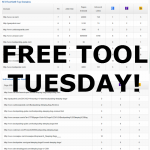 The Top-Ranked Websites by Keyword Tool – a 100% free SEO tool from Bruce Clay, Inc. – is a great tool if you're looking to tackle the keyword-laundry-list-vetting second part of the keyword research process.
Here's how it works, what it tells you, and why you might want to consider using it.
Read Free SEO Tool Tuesday: 'Top-Ranked Websites by Keyword' Vets Your Keywords
---
January 6, 2015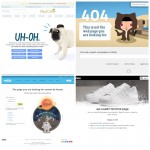 Whatever baby wants, baby gets. Unless baby mistypes a URL — then baby gets a 404 error page.
So, what do we do? Turn adversity into opportunity, of course!
I like to think of the 404 error page as your damage control page. Your customer just tried to go to a page on your website, and now they are faced with disappointment. The 404 error page greets them immediately at their peak moment of disappointment – what a perfect opportunity for you to tell them you could care less with a machine-generated white-screen error message. Said no one ever. This is your time to deflect those bad feelings and offer a solution that inspires positive feelings!
Follow these five steps to create a custom 404 error page that makes your customer feel like you're there for them, even when your content can't be.
Read How to Design a 404 Error Page that Saves a Sale.
---
December 17, 2014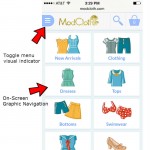 The navigation of your mobile site helps visitors – and search spiders – find what they are looking for. Build an intuitive navigation that is easy to use and your visitors will be headed toward happiness in no time; build a navigation that is frustrating or confusing and your visitors will be headed straight toward someone else's website.
So, how can you create a touchscreen-friendly mobile navigation that serves your consumers on the go?
Read 6 Mobile-Friendly Navigation Best Practices to learn more.
---
December 3, 2014
Our new-and-improved SEO tutorial is an ethics-based online training course created to help online marketers understand and apply industry best practices.
At 19,982 words, the course is deliberately thorough. Those new to search engine optimization are invited to read from beginning to end for an all-in-one ramp up. For those with more optimization experience, we've split the course up into 18 steps and 18 individual pages to make it easy to navigate straight to the section that's most relevant to your needs.
Learn more about how our New SEO Tutorial Encourages Active Learning.
---
October 29, 2014
On the Google Developers website, Google calls mobile optimization "a critical part of website management," and dedicates an entire in-depth section of the site to helping webmasters build smartphone-optimized websites.
And if Google calls it a "critical part of website management," it's safe to say it really matters.
Consider this checklist a mobile SEO "good to great" resource.
Read more of The All-In-One Mobile SEO & Design Checklist.
---
October 22, 2014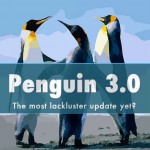 For 12-plus months analysts have been waiting for the Penguin 3.0 update that would allow reformed corner-cutting clients to claim full penalty recovery and regain SERP rank. With six months between updates set as the standard through 2012 and 2013, a full 12-month cycle between updates has created quite the build-up for Penguin 3.0.
So, when an October 17, 2014 Penguin 3.0 update was announced by Search Engine Land on October 19, much SERP rank fluctuation was expected. Instead, what we've seen in the five days since the update can only be described as overwhelmingly underwhelming.
Read more of Penguin 3.0 is Overwhelmingly Underwhelming.
---
April 21, 2014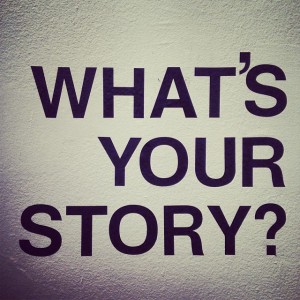 Storytelling. It's important. I feel like you, my Internet marketing comrades, get this by now. Interruption marketing is dead, the online attention span is dwindling, content creation is up, and your brand needs a hook to catch consumer attention before the message goes in one ear and out the other (if it even gets to the first ear at all).
You get it.
But what if you're not GoPro? What if your brand is boring or mundane? What if you sell less than sexy everyday products like graham crackers or online classes?
Enough with the what-ifs.
Storytelling that works is all about telling your story in a context that gets people thinking about their own lives. Every brand, no matter how "boring," has some special hook in their product line or their value system that is a great story just waiting to be told.
Taking a cue from the experts that are already doing it right, here are three great examples of big brands that are content marketing with stories that sell, and five reasons why their campaigns work so well.
Read How 3 Big Brands Use Storytelling to Make Everyday Products Exciting
---
March 24, 2014
This year Bruce Clay, Inc. writers Virginia Nussey and Chelsea Adams were able to attend 40% of the SMX West sessions offered March 11–13, 2014. From the sessions they attended, they were able to compile 24 live blog posts, and 30 actionable takeaways for anyone needing a quick hits summary of the event.
Continue on to read 30 Smart Online Marketing Tips From SMX West , and to add your own to the list in the comments section.
---
March 13, 2014
In this Q&A session, veteran SEOs Rae Hoffman, Warren Lee, Laura Ann Mitchell and Marshall Simmonds joined Danny Sullivan and Jeff Preston for an anything-goes, PowerPoint-free panel discussion fielding questions such as:
Does quantity of content still matter for rankings?
What should a company do when an employee leaves who authored quality content?
Should category filter pages be blocked from indexing?
Will Facebook become an active player in search?
What are tips for determining agency pricing for SEO?
Read more of Q&A Session with 4 Expert SEOs (Pubcon Liveblog)
---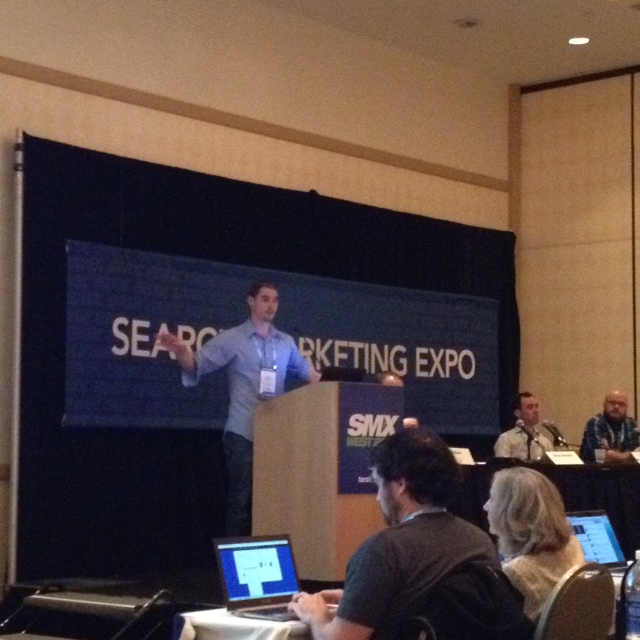 Hooooly Cow. This session was really above and beyond. If you need to set up or optimize your local presence, this fast and furious SMX West 2014 coverage delivers! There's a lot of really helpful, actionable information formatted into list form to make it easy to consume…
Read more of Google Local Optimization in 2014 — SMX Liveblog
---