Paula Allen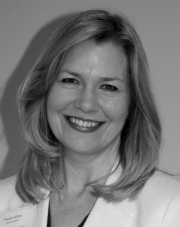 Paula Allen on Google+

@paulaspeak on Twitter

Paula Allen on LinkedIn
I'm Paula Allen, senior technical writer at Bruce Clay, Inc. I joined BCI in 2008 after 12 years managing documentation and marketing for an application software provider. Once at BCI my Internet marketing education really took off, assisted by formal training from none other than Bruce Clay, and by informal knowledge-sharing among the search community and the talented people I work with.
An English teacher at heart, I enjoy working in a room where grammar is frequently discussed and in an industry where there's always more to learn.
When I'm not writing about marketing, I teach ESL and have gotten to know many wonderful young people from around the world. My family, church and (last but not least) two dogs also get their share.
Posts by Paula Allen
---
August 27, 2015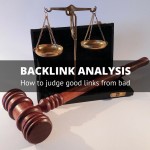 Backlink analysis is a much-needed SEO skill today. Our SEO analysts spend hours analyzing backlinks for clients — whether they came to us specifically for help removing a Google penalty or not.
These days, all webmasters need to keep an eye on their backlink profiles to identify good links to count as wins and bad ones to target for link pruning. Here we've outlined our internal process for analyzing SEO client backlinks to judge which links to keep and which to get rid of. You'll find recommendations along with resources to help with your own backlink cleanup including:
Criteria for judging backlink quality
How to nofollow links
A handy Backlink Evaluation Flowchart
Read the full article on backlink analysis
---
July 22, 2015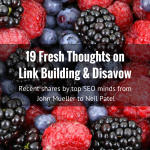 Among search engine optimization folks there are a couple questions that continually spur on conversation, and one of them is: Link building — is it black hat? The last few weeks have seen a surge of articles and online chats on the topic of link building and its proper place in search engine optimization. Recent discussions about links bring to light the battle-worn wisdom of knowledgeable, go-to search engine optimization minds, like John Mueller and Neil Patel, whose advice has been indispensable in the two years since we first were introduced to Google's Penguin algorithm update.
We've harvested 19 fresh thoughts on link building, link cleanup and disavowal, covering:
Link building today — its current definition and role
Natural vs. unnatural links — staying in Penguin's good graces
Disavow files — tools and techniques for backlink cleanup
---
June 10, 2015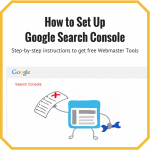 If you have a website, then you ought to know about Google Search Console. Formerly known as Google Webmaster Tools, this free software is like a dashboard of instruments that let you manage your site. Seriously, unless you prefer running your online business blindfolded, getting this set up should be any webmaster's SEO priority. Follow the step-by-step instructions (with screenshots) for how to set up a Google Search Console account.
---
April 20, 2015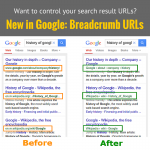 Google announced two more changes last week to the way URLs are displayed in mobile search results:
Mobile search results no longer show the actual page URL, but instead show a breadcrumbs-like format of the URL structure. This is rolling out worldwide.
The breadcrumbs-like information can show the site name in place of the domain name. This is rolling out in the U.S. only for now.
You can specifically control how the breadcrumb URL for your search results will appear if you add Schema.org markup to the HTML on your pages. Read more of Google's New Mobile Breadcrumb URLs: Making the Most of Your Site Name & URL Structure
---
March 30, 2015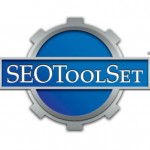 The SEOToolSet® is a suite of organic optimization tools built by SEOs, for SEOs. We created these tools to help us do our jobs better and we hope, in turn, they can help you do your job better, too.
Today we're launching SEOToolSet 6, the sixth generation of our tools. From the first-ever web page analysis program that Bruce Clay himself wrote in 1997 until now, our SEO software has always had a singular goal: Give SEOs the tools they need to increase a website's visibility in search.
The SEOToolSet is unique because it focuses entirely on search engine optimization. See how these tools help solve the challenges SEOs face every day, such as:
Have reports that monitor and prove SEO progress.
Figure out what's "natural" among top-ranked competitors.
Efficiently find missing meta tags, duplicate titles, and problems with canonical elements.
Read more of Oh, the Challenges SEO Tools can Solve …
---
December 11, 2014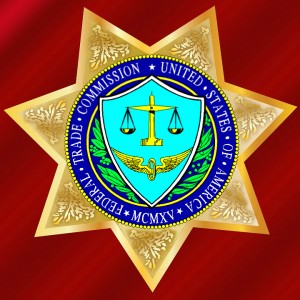 Reaching out to influencers is a public relations tactic as old as time. But a whole boutique marketing industry has cropped up in the last few years as more people gain niche Internet celebrity status, opening opportunities for agencies and brands to get endorsements from online social influencers. Who is and isn't an advertiser used to be pretty black and white, but these days, understanding who is compensated for their endorsements requires an eye for shades of gray. The FTC wants to remove that ambiguity.
There's a new sheriff in social media. Last month, the Federal Trade Commission settled charges against ad agency Deutsch LA for Twitter use that violated disclosure-in-advertising rules. It's the first such case the FTC has settled, so it's groundbreaking news for social media marketers.
How do the full-disclosure guidelines impact marketers? In Twitter, does it mean that even within the limited 140-character space of a tweet, an ad must disclose in a "clear and conspicuous" way a financial relationship with what you're endorsing? Failing to do so might result in prosecution and penalties for your company.
Read more of How the FTC's New Disclosure Ruling Affects Social Media Marketers
---
October 3, 2014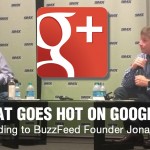 In the keynote at SMX East this week, BuzzFeed Founder Jonah Peretti talked with Search Engine Land Founding Editor Danny Sullivan about social media, SEO and going viral. In the middle of the conversation, Peretti talked about Google+ in less-than-flattering terms.
I think we (the Internet marketing community) should talk about what he said. Not because his criticism mocked the social network, but because it was constructive.
Some of Peretti's comments on Google+ became Twitter soundbites that sounded pretty negative. However, context is everything …
Read more of What Content Goes Hot on Google+
---
September 25, 2014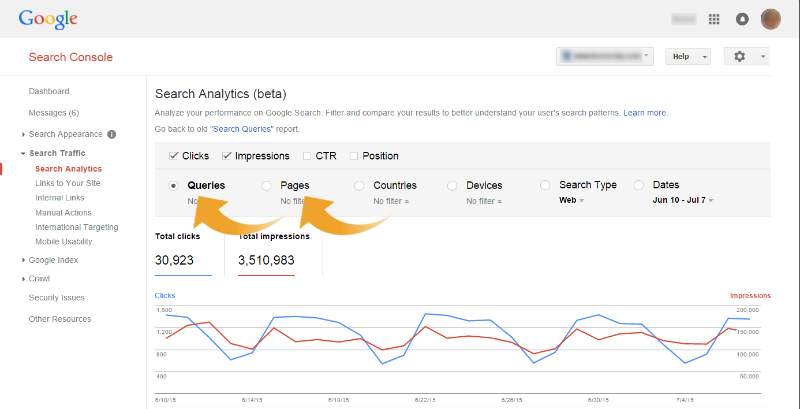 How well do you understand how your own site is performing? Many website owners know when their online business is up or down, but have only a vague sense of why. But it is possible to know specifics, the kind of analytics and facts you need to make informed decisions that will improve your site's SEO and marketing strategy.
If knowing specific data seems impossible, take heart. It's not science fiction, nor is it a sales pitch. The tools you need are available — for free — from Google. Click to find out how to get started with Google Search Console (Webmaster Tools) and Google Analytics.
---
July 31, 2014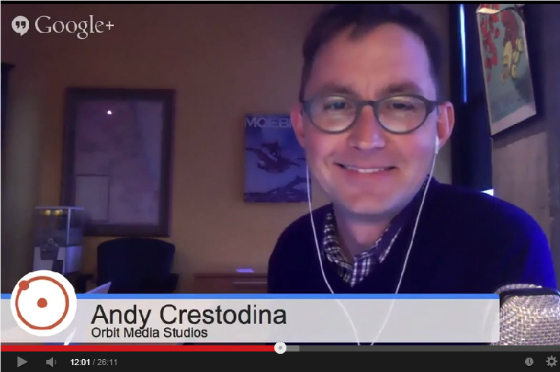 Of the many types of content available to marketers, the humble market survey may be one of the least used. After all, surveys take a lot of planning; they require lots of people's participation; they need technology to make them work; and results require some scientific analysis. And those steps are just the beginning, to give you something to talk about!
With so much work involved, can running a marketing survey be worth it?
Content marketer Andy Crestodina says the answer is a resounding yes — if you apply what he calls the "Missing Statistic Theory." Having just completed a massive survey of 1000+ bloggers for Orbit Media Studios, Andy gives lots of practical insights for running a successful survey and how a marketing survey can make a website THE go-to source in an industry for years to come.
---
June 5, 2014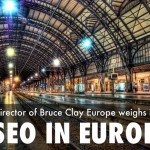 What's the state of Internet marketing in Europe, and what are the biggest needs among EU marketers? In this interview, Ale Agostini, head of Bruce Clay, Inc. Europe, weighs in from a first-hand perspective.
According to Agostini, the biggest need among European marketers is for solid SEO training — because companies that understand Internet marketing the best, succeed the most — especially in Europe's complex multilingual market. Here in the U.S., we may take for granted the wealth of training opportunities, conferences, and expert information sources available. But marketing in another country and language can be quite different. Search engines roll out updates on a delayed schedule, translated information may be slow in coming, and the number of search industry conferences is still low in comparison.
To help fill the need, Bruce Clay, Inc. Europe will put on a special two-day SEOToolSet® Training July 2–3 in Milan, Italy. This event will be specially geared for search marketers from Italy, Germany, UK, Holland, France and across Europe, and will feature Bruce Clay himself as the instructor.
In preparation for this event, we're turning our focus on Europe and asking Ale Agostini to weigh in on:
• Top needs of European marketers
• State of SEO in Europe (including the Right To Be Forgotten ruling and Panda 4.0)
• What to expect from Bruce Clay's upcoming training in Italy
Read more of The State of SEO in Europe (Right to Be Forgotten & More) by BCI's EU Director
---