Paid Search Marketing Lessons from 2015: Our PPC Virtual Conference Recap
Search engine marketing grew up a lot in 2015. Advertisers began looking beyond Google desktop PPC ads to mobile ads across Google, Yahoo and Bing, as well as new sponsored post opportunities on many major social networks. New ad formats targeted the mobile user specifically, and verticals for automotive, hotel, insurance and other industries sprang up, each with its own specific ad types. Remarketing ads (which display to people who previously clicked on an ad or visited a web property but did not convert) became more prevalent; for instance, remarketing in Bing ads became possible for Search and Shopping campaigns.
Our livebloggers captured news and lots of in-depth information from top paid search experts throughout the year. Here we present the four most popular of those to bring search marketers up-to-speed on 2015 developments in pay per click.
Using AdWords Scripts for Relevancy-Triggered Automation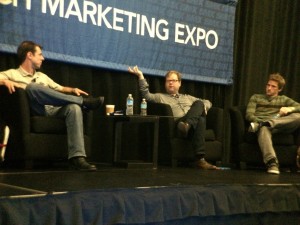 First up at our PPC virtual conference, while your brain is still fresh and your morning caffeine still running through your veins, let's talk scripts! While AdWords scripts weren't new in 2015, we did get some great tips during this year's SMX West session "Mastering AdWords Scripts for Search Marketers."
With an AdWords script, your paid search ads can adjust automatically based on external data, such as from a Google Drive document, calendar, or even a third-party API. For example:
An ice cream store's ad might be triggered only when the temperature goes over 75 degrees.
A restaurant could offer a special happy hour deal only when it's raining.
It's not hard to create these types of flexible ads using AdWords scripts, which are pieces of code that let you automate AdWords reporting and management. Scripts give search marketers more flexibility than automated rules and require less skill (and server resources) than APIs do.
The session's three expert speakers — Frederick Vallaeys, Steve Hammer and Patrick Bennett — give you:
Detailed explanations to understand scripts (variables, functions, etc.)
Ways to tweak prebuilt scripts for your purposes
Three premade scripts you can use for AdWords reports and links to 43 additional templates
This AdWords-focused liveblog will get you scripting so you can make your pay-per-click ads more adaptive and powerful.
Mobile PPC Advertising Takes Off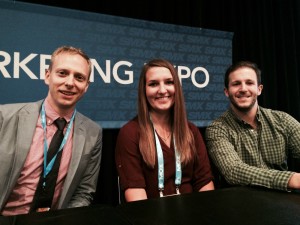 With more than half of searches occurring on mobile devices, advertisers simply must have a mobile strategy these days. But before you dive in with your ad dollars, it's important to understand your mobile audience — because mobile users behave differently, and have different motives, than desktop users. To give you a jump on your own mobile persona research, Aaron Levy shares fascinating stats from his own mobile research on the four types of mobile searchers and their typical behavior, wants and needs.
Second up is Amy Bishop, talking about the importance of location targeting for mobile advertising. Searches containing "near me" have grown exponentially — and 80 percent of those searches occur on a mobile device. If you're not targeting the best location radius and timing for your mobile ads, you may be wasting money.
Last in the lineup, John Busby zeroes in on the two PPC ad formats that support phone calls:
Enhanced campaigns
Call-only campaigns
The session "Winning at Mobile PPC Advertising" liveblog contains the full slide decks and in-depth information to help you take advantage of mobile advertising to drive ecommerce.
Watch Out: How to Prevent AdWords Mistakes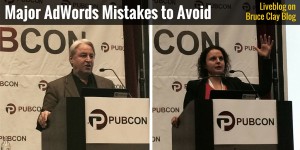 In this session from Pubcon Las Vegas, PPC pros David Szetela and Mona Elesseily discuss the changing SERP landscape — with mobile gaining over desktop and the layouts changing for paid and organic listings. They list a few dozen specific mistakes that advertisers commonly make and, more importantly, how to avoid them. Here are a few big ones:
Not using all ad formats available to you. This includes the non-keyword-based ones like dynamic search ads, call-only campaigns (for mobile), and Google shopping.
Not getting mobile and reallocating mobile spend to desktop. People may be searching on mobile first even though they're converting on desktop.
Missing key landing page elements. For example, make sure your landing pages have a headline, image, CTA(s), company info, bulleted benefits, testimonials, etc. And your mobile landing pages should follow a slightly different format.
Trusting the Search Query Tool too blindly. Often, negative keywords get added at the campaign level, but you need to do research using a broad-match, single-word variation of the exact match keyword. Szetela gives step-by-step tips for doing your keyword research correctly.
These and many more common problems are remedied in "Major AdWords Mistakes and How to Prevent Them."
Keynote: Google AdSense, AMP and More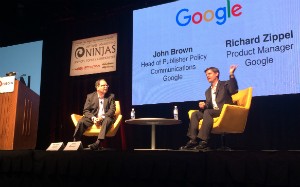 We wrap up our Virtual Conference PPC track with a power session by two Google execs. Richard Zippel, product manager for publisher quality, and John Brown, head of publisher policy communications, answer paid search marketers' questions in an ask-me-anything (AMA) style. Topics range from ad policies that didn't work to what the search engine is doing for advertisers in the face of rising ad blockers. Find out what Google says about:
How Accelerated Mobile Pages (AMP) is Google's solution to the "systemic problem" of ad blockers, particularly for mobile advertisers.
What the EU cookie law means for webmasters and American site publishers.
How the fight against referral spam is growing.
How advertisers can keep site speed and load times fast.
Dive in to the liveblog of Pubcon's "Google AdSense AMA Keynote" for the full scoop.
Posted by Paula Allen on December 17th, 2015 at 3:56 pm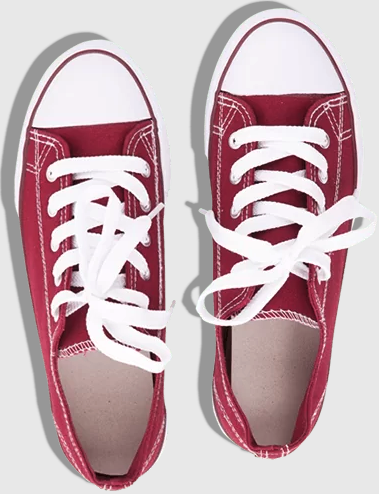 Bruce Clay
on May 26, 2021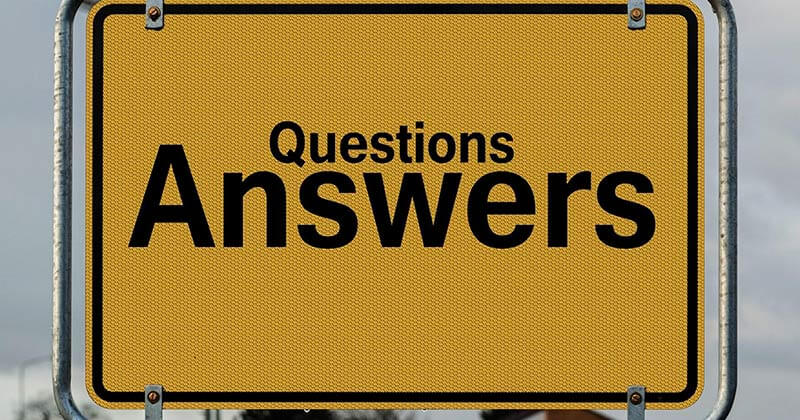 Bruce Clay
on October 29, 2020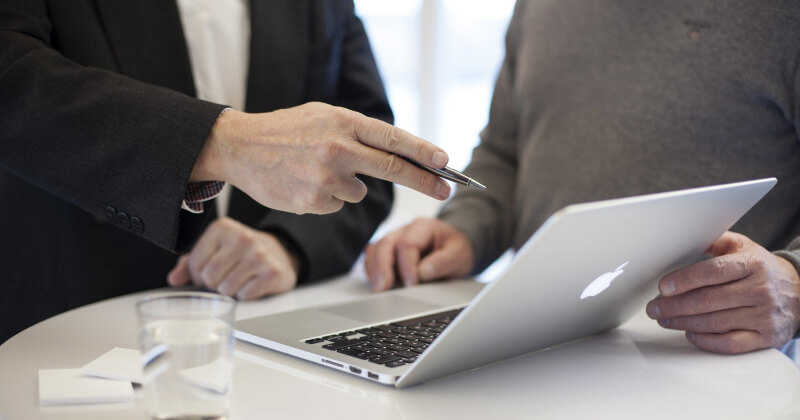 Bruce Clay
on October 27, 2020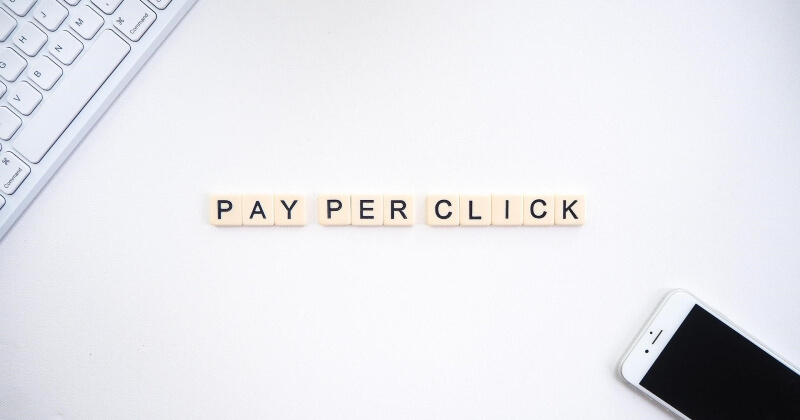 3 Replies to "Paid Search Marketing Lessons from 2015: Our PPC Virtual Conference Recap"