Bruce Clay Blog : SEO Tips & Tricks
July 1, 2013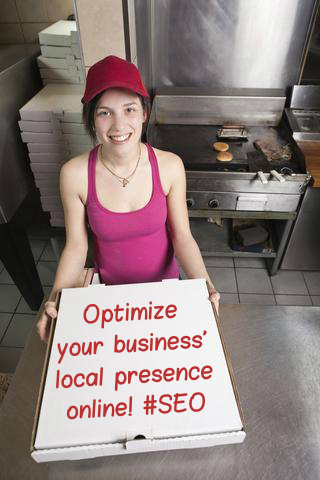 Are you a local business owner who is eager to get into the SEO game? Good for you! Establishing a local online presence is definitely a great way to grow your business. Google Places for Business is the perfect place to start your SEO campaign — by establishing your business' identity on Google Places, it can show up in Google searches, Google Maps and Google+ Local. The following guide will help you create your local presence.
Read more of New to SEO? Start with Google Places for Business.
---
June 12, 2013
Danny Sullivan welcomes the crowd and introduces the panel. The comedy act you're missing right now I just can't do justice to! Alex has been doing SEO for 10 years and focuses on Google News these days. Greg's new venture is Foundation Digital. Rae's hairstyle is fresh. Bruce started optimizing sites in 1879.
Read more of Ask the SEOs.
---
July 3, 2012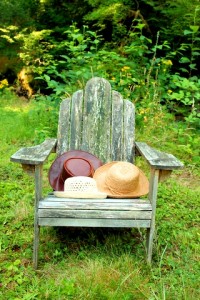 We all could use a few more hours in the day, but right about now with summer calling, some extra free time is more seductive than usual.
If you're a small business DIY marketer this goes extra for you. With all those hats on, how are you ever going to get a moment in the sunshine? Perhaps some time-saving tips for your online marketing will spare you time for a barbeque or a trip to the beach with your kids while they're on summer break.
Hit these five SEO tasks to maximize efficiency and you'll be working smarter instead of harder this summer.
Read more of Time Saving Tips for Small Business SEO.
---
July 19, 2011
One of the basic rules of web usability is to place mutually reinforcing elements next to each other, with the goal to clarify a specific statement or idea, to lead to a conversion, to acquire a lead or to improve the overall look and feel of the page. Think about testimonials next to hotel rooms […]
---
July 1, 2011
---
March 9, 2011
For websites with great content but little online exposure, one way to increase your presence online is to release your content via widgets. Widgets can be an SEO's best friend. They are great for increasing brand awareness, content partnerships, backlinks and web signals. So if you are able to spare the labor and expense the […]
---
February 1, 2011
Recently there have been a SEO few posts and different opinions on the CTR and Conversion performance between mobile phones and desktop devices. Would users search and convert on their mobile phones as they would on a desktop? While everyone agrees that the numbers of mobile searches are rapidly increasing, some are of the opinion […]
---
January 31, 2011
As there are more than 4 billion mobile / handheld devices in use versus 1 billion desktop computers, there is lot of potential for growth in the mobile space. Mobile SEO, however, still follows the traditional SEO ranking factors. There are number of guidelines you can use to optimise your website for mobile devices. Guidelines […]
---
December 7, 2010
While no one can deny it is crucial to any business operating online to rank well for their most valuable keywords in their given industry, ranking is only half the battle in SEO. Many people have a habit of becoming caught up in the battle for search engine rankings, and lose sight of the end […]
---
October 12, 2010
Due to the nature of mobile, location is very important for mobile searches. The potential to use knowledge about customer location, and what they are doing can make marketing and services more useful and tailored to consumer's needs and behaviours. Mobile location is identified through location based systems which are network based or handset based […]
---