August 9, 2012
Keep It Fresh: Steps for Updating Your Website Content
Stale content got you down? When was the last time your website got a little TLC?
If you've been putting off a website refresh, stop it already. The time is now. And here's how.
Game Plan
Wrap your head around the situation that is your website. You know what you want it to do for you: assist your business. Now get specific about the goals your website should accomplish for your business and its visitors.
Define conversions: You may already have done this at some point but it's worth doing again — from scratch. List the conversions you want performed on your site and then compare that list to your previous site goals. Maybe they've changed. Maybe you forgot about something that you needed to be reminded of. If you didn't have a list of conversions as part of your website strategy from before, now you do. Let it guide your site design and content offerings.
Conversion examples are:
phone call
quote request
store locator
schedule an appointment
Assign priority: Take a list of site pages and silos and give them a rank of importance to the business goals. On a spreadsheet, indicate the goals a landing page or silo is responsible for. Key pages and/or sections of your site can be addressed first. You can use this spreadsheet throughout the refresh project to manage the updates to keywords, body content, Meta data and calls to action. Create a column for each of those essential elements on your spreadsheet as well.
Set deadlines: This is simply time management 101. If you have set dates for when you want certain pages or sections of the site reviewed, edited and published, the project is likely to keep moving forward.
Get Dirty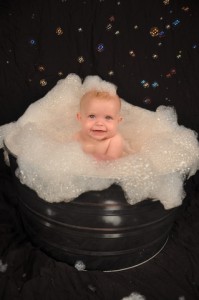 Before you freshen up, you're going to get your hands dirty. Start digging into the pages. First step?
Read your website: It's so close to you yet it's been on autopilot for a while now. It's time to rekindle your familiarity with the site navigation, information, conversion paths, search traffic. Ask friends to read pages. Other eyes see things you won't.
Do a user test: Have a friend navigate a conversion path. Draw up a scenario that happened at the office today and ask your friend to try to navigate to the solution. Do they get hung up anywhere? Have them talk as they're walking through your site. Or hire UserTesting.com to do some user tests on your site. Similarly you'll specify an action they should try to accomplish and they'll record their experience. This information is critical to your understanding of how your customers are experiencing your site.
Analyze current site performance: Check your analytics, whether it's Google Analytics or something else, and figure out what people are doing on your site. What keywords are bringing in traffic from Google? What pages are visitors hanging around on a while and which pages are they bouncing from? Use this data to inform your priorities and next steps.
New and Improved
At this point you'll have an understanding of what users are coming to your site for, what they're doing when they're there, and anything they might be having trouble with on the site. From this understanding you can make improvements. This happens in two ways:
Creating new content to address unanswered questions and needs.
Updating current content so that it's optimized for search and the user experience.
Consider site architecture: This is the point where you've taken inventory of the pages of your site and can decide whether the way the pages are connected is the best way.
Are you familiar with siloing? Does your site's hierarchy match the way a user navigates your site? Basically, each big idea or category of your website is a pillar of your website. There will be a main page on that topic, usually reachable through the main navigation. Depending on the size of the site or the topic, there may be a group of pages containing supporting content on that topic.
All the pages about a topic would link together as appropriate to answer a reader's questions on the topic. This gets a little technical, but only link from one silo to another from the top landing pages; this is done to maintain a concentrated theme in that section of the site, increasing chances of good rankings due to subject relevance.
So in short, there's three things to think about when considering your site's architecture:
Navigation that fits what users are looking for when they hit your site.
Information structured as strong themes with supporting content.
Linking throughout the site in a way that maintains the individual themes.
Addressing a website's architecture might be considered an update or the changes may be drastic enough that it's like starting new. Whichever the case, the site architecture is the structure of your site. It must be strong and stable. From here you can position and build up content.
Updating old content and adding new content: Break out that spreadsheet. Add rows for new pages that will need to be written under your new site architecture. For all new pages, assign keywords that will ensure that page supports its theme. Write content that informs, engages, sells, serves, collects information… whatever it is the page is meant to do, including containing keywords and a call to action to move them down the intended path.
For all pages that already existed, make sure the assigned keywords are appropriate, and also make sure they're actually used in the content on the page. Use a tool like the SEOToolSet Single Page Analyzer for a report on the page, including the phrases most commonly used on the page. Ask yourself if the page accomplishes what it's intended to, and if it's clear what you want the visitor to do. Make sure the answer is yes before you check off the columns for body content and calls to action on the spreadsheet.
A/B testing: All the insight you got from asking friends and testers to use your site? You should get that for your new content, too. A/B testing is a method of putting up two versions of a page and getting information about how each performs. Use the free testing tool, Google Website Optimizer, and see which version of your new page (or old pages with new modifications) gets more of your desired actions. Watch these tutorials from Google to get you up to speed on site testing, how it works and what you can do.
Now isn't that nice and fresh?
---
---
3 responses to "Keep It Fresh: Steps for Updating Your Website Content"
W3Origin writes:


I was always wondering to get the exact methodology to change the content of a website. I changed the content of my website 2 and 3 times and my ranking got effected badly. I discussed with my friends but there were still confusion in my mind. After getting your article, i am relaxed as now i have the solution.

@ August 12th, 2012 at 06:57
Nick Stamoulis writes:


User testing is extremely important during web development or when making changes to the site. If possible, it's a good idea to hire a user experience professional that understands how websites are typically navigated. If a visitor can't find what they want within a few clicks they might just begin looking elsewhere.

@ August 15th, 2012 at 06:02
Carla writes:


This is an eye-opener for me. I have some websites that I would really need to work on as described by V. Being in this industry really takes a lot of time and energy that needs to be invested and I think that it is perfect timing that I read about this since I know I have to be working on mine too. Thanks for the reminder.

@ August 21st, 2012 at 23:27