SMX West 2014 Archives - Page 2 of 2 - Bruce Clay, Inc. Blog
March 11, 2014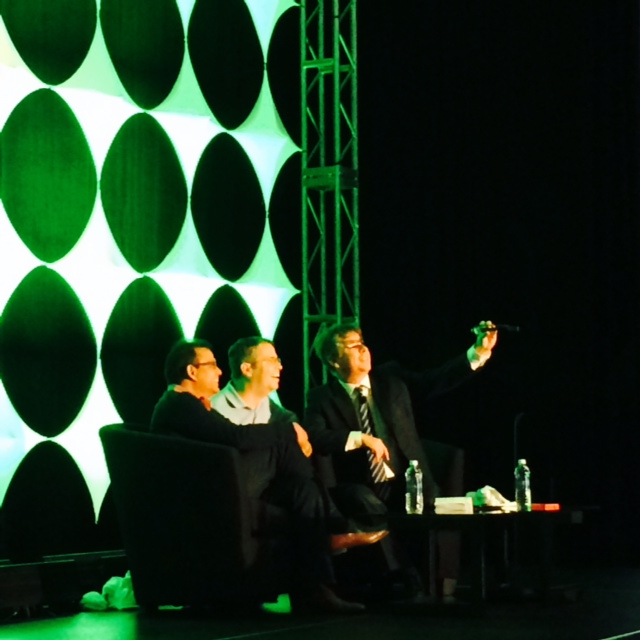 Amit Singhal is "the one who knows how Google ranks things," Danny Sullivan, Search Engine Land editor-in-chief, says as he introduces our feature keynote speaker. Amit's resume reads Senior Vice President and Google Fellow, Google, Inc.
Hummingbird has been a complete rewrite of our system. The last time we did a complete rewrite was shortly after 2000. In the last decade, numerous new technologies have been built, including Knowledge Graph. And people are speaking queries naturally. To serve the future you have to change things. One thing that's changed is that people are going to type 2-word queries. The mobile revolution has forced us to rethink a search system that is awesome, like Google has always sought to be.
Natural language, longer queries, how close various words are in order to signal a concept — these are things Google has been working on.
Whenever you build a technology, take ideas you have (such as Google Now) and try them with the existing technology. When you try a few times you realize the technology that exists isn't going to solve the problem so you start from the ground up with a new foundation. Your previous foundation may have allowed you to add one more layer, but not more than that, so you start with a new foundation.
Read more of #SMX Liveblog: Google Search Chief Amit Singhal's Keynote Conversation
---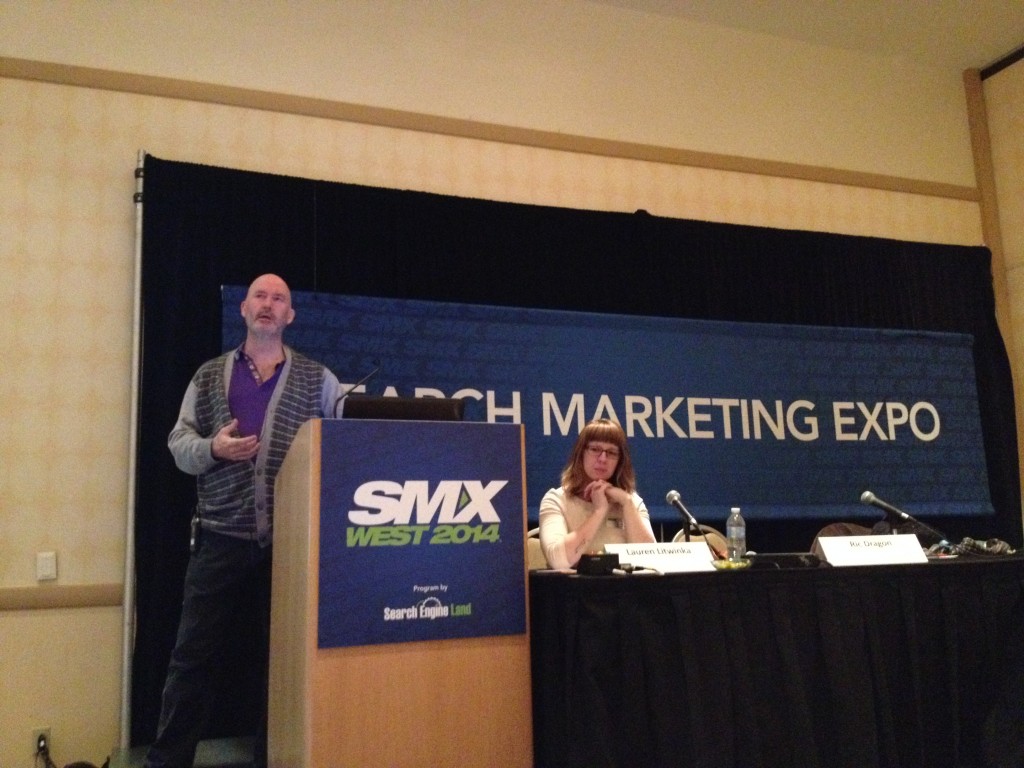 It wasn't that long ago that Twitter first debuted in 2007 at SXSW. And, in fact, it wasn't that long ago that we didn't even consider ourselves "social media marketers"—we were search marketers.
If you only take one thing from this session, this should be it: Twitter is about human communication. Any brand that has an audience that they want to connect with can excel on Twitter. It's all about finding the community; using the tools they're using; engaging your community with content that adds value.
Ready for more? Catch all of Ric Dragon's nitty gritty Twitter for Business run down.
---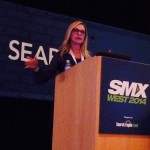 SMX West's Social Media Marketing Boot Camp continues on the topic of paid social — advertising and amplification, a critical tool in the social media marketing toolbox. Social media is a pay to play space for brands today, especially on Facebook where the News Feed algorithm can make it difficult for brand pages' content to display even to followers without a money-backed boost. Presenter Lisa Buyer, author of "Social PR Secrets," is this session's boot camp instructor.
Public relations and social advertising — we're all trying to gain more visibility in the News Feed and it's very competitive to get seen there. The lines between earned, paid and owned media are blurring.
Read more of SMX Liveblog: Paid Social Media Opportunities Including Facebook for Business
---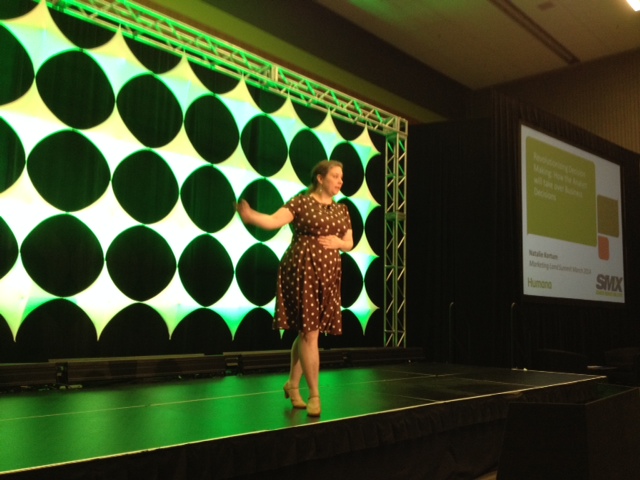 "Today, analytics practitioners influence business decision makers. In the future, analysts will own business decision making." That is a heavy statement from the #SMX West agenda description for the session I am sitting in right now.
Read more of #SMX Liveblog: Revolutionizing Decision Making: How The Analyst Will Take Over Business (#ms3).
---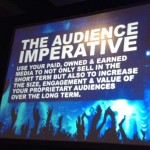 Don't let social media make you blind to the sustainable online marketing power of email. In this 25-minute mini-session Jeff Rohrs, author of "AUDIENCE: Marketing in the Age of Subscribers, Fans & Followers" discusses the future landscape of email marketing and why you need to consider your audience a prime asset.
Read more of Email Marketing & The Audience Imperative (#ms5) — SMX Liveblog
---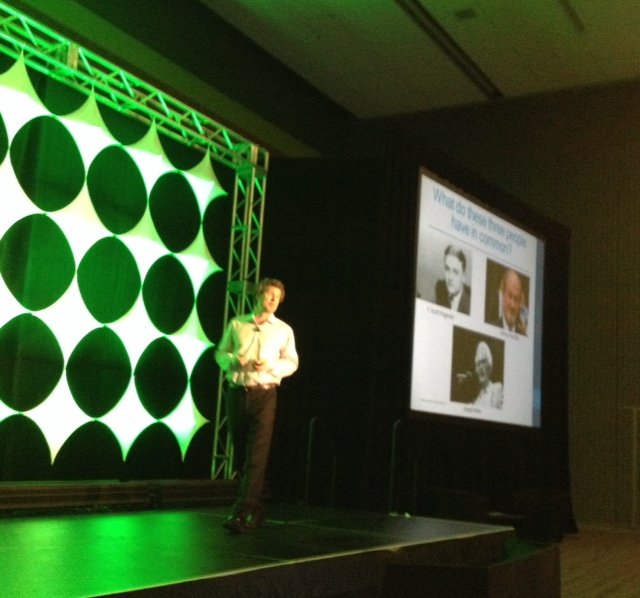 This session is all about the future of online display advertising, or, as the SMX agenda puts it: "A landscape very different than today's, and one that disrupts current advertiser practices and beliefs."
Pre-session side muse observation: I've got to say, so far my first three hours at SMX West 2014 have been filled to the brim with talk of big change – from "paradigm shifts" to "revolutionizing" the way we collect and parse analytics data, it sure sounds a lot like the end of the world as we know it is upon us. As REM did back in 1987, I feel fine, but, man…. it's worth reiterating that now is not a great time to be one of those marketers who are stuck in their ways; happy doing things the way they've always been done. The times they are a changin' and, from what I've gleaned this morning, we're at a major turning point where marketers have two options: take action or get left behind.
Read more of How You Can Prepare for the Display Advertising Revolution.
---
This is a Social Media Boot Camp session, geared at laying a basic foundation for learning about a topic. The presenter is Jennifer Sable Lopez, @jennita, Director of Community at Moz. Basic guidelines for social media management follow.
1. Be real. You've heard the advice "don't be a robot" on social media and that's great advice — unless your brand is a robot. ;)
Social media story: Pharrell Williams and Arby's. Arby's made a joke that they wanted their hat back from Pharrell. Pharrell decided to auction that hat off for charity and Arby's bought it. Arby's got to show personality, interact with a notable celebrity and get kudos for supporting charity.
Read more of #SMX Liveblog: Social Media Etiquette Guide #12C.
---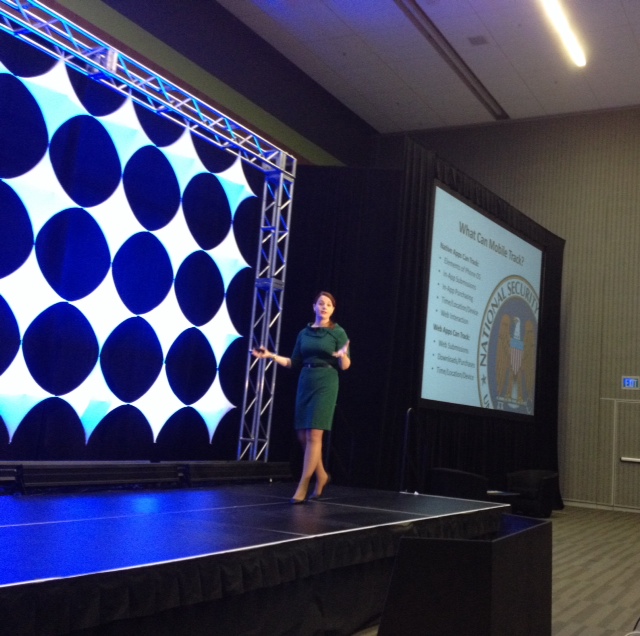 Mobile devices like smartphones and iPads are cheaper, faster and more accessible than ever. For marketers this means a major shift in the way we conceptualize, approach and actualize online and offline marketing strategy will soon be in order. In this 25-minute #SMX West session MobileMoxie CEO Cindy Krum will discuss the future of mobile marketing with a specific focus on the importance of cross-device compatibility and big data.
Read more of #SMX Liveblog: The Coming Paradigm Shift In Mobile Marketing (#ms2).
---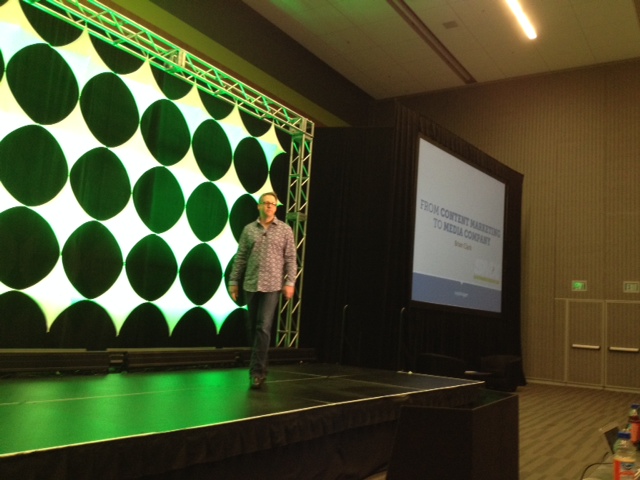 What does it mean to adopt a "media-first" business strategy?
In this session Copyblogger Media Founder and CEO Brian Clark is going to tell us (in 25 minutes or less) the ingredients of engaging content, what it means to adopt a media-first business strategy, and the changes organizations must make to survive in the era of content-first marketing.
Read more of #SMX Liveblog: Shifting From Content Marketing to Media Company (#ms1).
---
January 29, 2014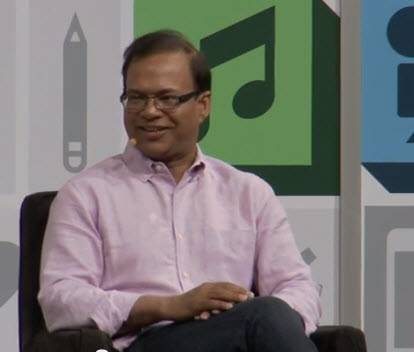 Amit Singhal is funny, he loves his life, he loves his job, he's a founding father of the modern search industry, and to say he's kind of a big deal is a grave understatement.
In March 2014 Danny Sullivan will lead a keynote chat with Amit at SMX West in San Jose.
In anticipation of this SMX hour of power, I reviewed the last keynote interview Mr. Singhal had with Digital marketing mogul Guy Kawasaki at SXSW 2013. Below are six lessons I learned from listening to Amit Singhal talk shop for an hour; all of which will help you do your job better, and two of which (the first and the last) may even make you a better person.
Read 6 Lessons You Can (and Should) Learn from Matt Cutts's Boss, Amit Singhal.
---