#SMX Liveblog: Shifting From Content Marketing to Media Company (#ms1)
What does it mean to adopt a "media-first" business strategy?
In this session Copyblogger Media Founder and CEO Brian Clark is going to tell us (in 25 minutes or less) the ingredients of engaging content, what it means to adopt a media-first business strategy, and the changes organizations must make to survive in the era of content-first marketing.
You may have noticed this session has a special hashtag — #ms1. MS1 means this presentation is the first session in today's 11-part Marketing Summit Track. The Marketing Summit Track is special because in this track attendees hear three 25-minute mini-sessions on three different topics during one 1.5-hour session slot, rather than hearing several speakers share on one topic for the full 1.5 hours (which is the standard SMX session format).
In this 1.5-hour block we have the following three mini-sessions bundled:
(9:00-9:25) From Content Marketing to Media Company
(9:30-9:55) The Coming Paradigm Shift In Mobile Marketing (#ms2)
(10:00-10:25) Revolutionizing Decision Making: How The Analyst Will Take Over Business (#ms3)
In this post I'll cover just the first one to keep it clean. Click the above links to read #ms2 and #ms3.
This format is new for SMX West 2014. I'll be in sessions #ms1 through #ms5; let's get rolling and see how we like it!
Brian Clark has taken the podium…
Brain Clark walks on stage, music plays, and he tells us a little about Copyblogger Media. (Started as a blog, evolved quickly into a sort of "industry trade magazine" – he says that's the closest analogy he can think of. Was inspired by the book "Permission Marketing.") "We believe great writing wins the day." Brian tells us he wanted to be a writer because it allows him to rarely leave the house … and to rarely wear pants.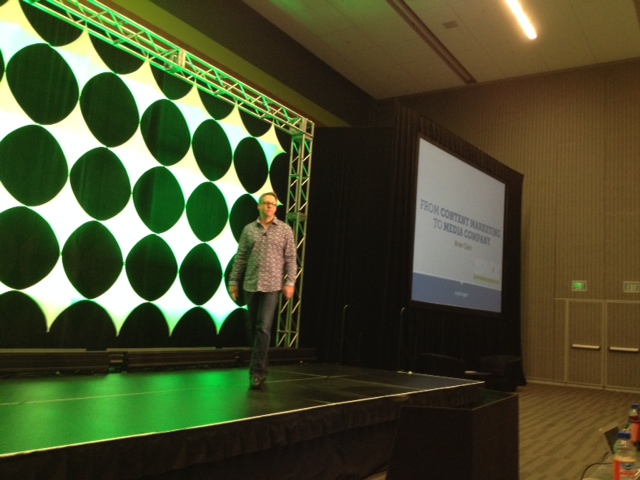 "We are on the cusp of a major shift of what it means to be a media company," he says. "A media first approach to marketing is not only where things are going; it's what works."
You have to give your customers what they want in a way that meets your business objectives.
This presentation is all about showcasing how the days of foot-dragging are over. In a nutshell, media is not optional anymore and companies can — and need to — reinvent themselves with a media-first approach.
Brian encourages business owners to think of their marketing as more of a creation of informational content then traditional "marketing." Think of it kind of like cable TV shows — educational but also engaging.
He offers some examples of brands that have really transformed themselves into functioning media outlets. "Media is changing because traditional media has a really bad business model, and brands will have a better business model if they take a media-first approach," Brian says.
One great example is Coca-Cola, and specifically the Coca-Cola Journey website. This is Coca-Cola's corporate website – but they prefer to call it a "media platform." (In fact, they hate to call it their "corporate website.")
If you want to win hearts and minds – you create entertainment, media, amd stories that resonate with people. The Coke Journey website does this.
Another example he brings up is clearly relevant to the people in this room: Google! Over the years Google has transformed from organizer of all information, to reprinter of all information, to review platform. What's next for Google? How will they continue to transform from an engine to a media company?
Anyone can be a media company! Look at Nettflix. No one thought Netflix was going to disrupt HBO, but its media model and its pricing have allowed it to dominate the industry.
Start with the audience. Observe what it is they have problems with/desire, and then build those things that contribute to both.
Another example is the "Love It or List It" TV show. David is one of the Realtors® on that show. He is also a real-life real estate agent and he gets a lot of business from the show. People don't see that show and think he is marketing to them, but he is marketing himself to them via the TV show. Via showing consumers his expertise through the TV show.
What you need to do is educate, engage and entertain — and then have the Buy button close by.
Some people are running with this content marketing thing, and others are like, "Why do I have to do this?" Some people feel like they're getting dragged into this. That is not the way you want to think.
The reason you're doing it is because it builds your business. Don't forget that.
Once you have a media platform, your original business model is irrelevant because you do whatever you want with your content platform.
"Ridiculous is the new Remarkable" – Seth Godin.
With any new media platform or form (e.g., radio, TV, cinema), there's always about a 20-year period of ridiculous. And I don't mean ridiculous good – I mean ridiculous stupid. From 2004–2014 was the stupid phase; we were doing exactly what we shouldn't do. Interruption marketing.
We're just now moving to a more native form of advertising. Being your own advertiser is the way to go.
Remember before radio transitioned to TV, Warner Brothers actually said, "Who the hell wants to hear actors talk?" This is hilarious to us now, but a true example of how quickly things can change.
Media first is not a chore. It's an opportunity to do above and beyond what you ever thought you could accomplish.
Posted by Chelsea Adams on March 11th, 2014 at 9:48 am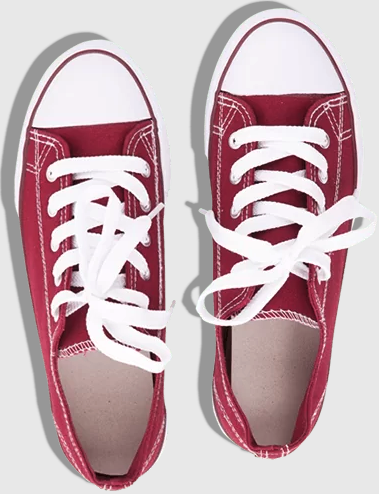 Bruce Clay
on August 22, 2023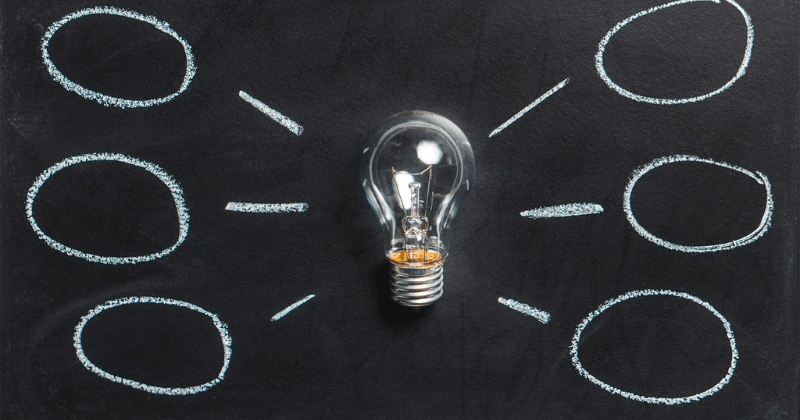 Bruce Clay
on July 24, 2023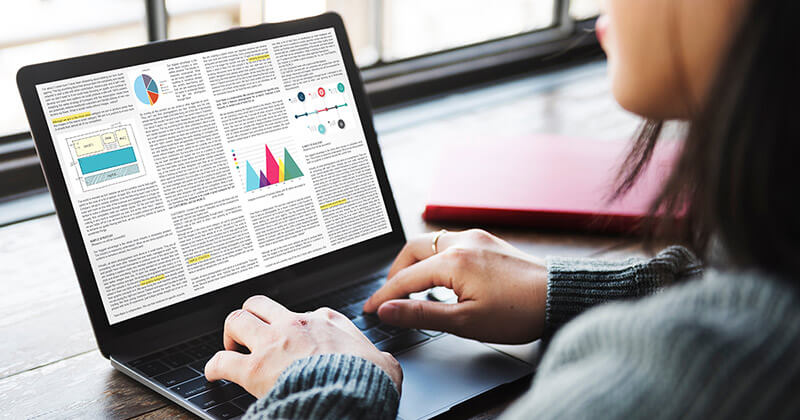 Bruce Clay
on July 20, 2023