Bruce Clay Blog : Video
July 10, 2012
Matt Cutts and the Webmaster Help team periodically release videos with advice on search engine marketing and proper technical implementation to aid online businesses. In a recent video, Matt responded to a two-part question to explain the proper focus of search engine optimization. He addressed the questions:
Which ranking signals do SEOs worry about too much?
What ranking signals should SEOs focus on the most?
Since it's so important that SEOs remember the objective behind their actions, in a video response Bruce has also tackled the issue of how to approach SEO to see the best marketing and visibility effect.
Read more of SEO Ranking Signals: Finding the Right Focus.
---
March 28, 2012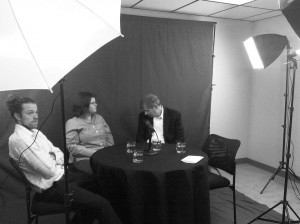 The newly appointed prominence of Google Play in the Google nav bar and changes to the YouTube player (see Where to Host Your Video, below) that makes sharing and engagement easier are pretty strong signals of the importance of rich media online.
That we've moved SEM Synergy from audio to video demonstrates our own priority to move toward the visual medium.
If your business is planning to invest in video to draw interest and traffic online, consider this checklist for what to do when filming, optimizing and sharing a video intended for online consumption.
Read more of Video Optimization Checklist for Online Branding and Traffic
---
November 8, 2010
Some of you might be sick of hearing about the viral video "Bed Intruder Song," but the other day, I happened to stumble upon Antoine Dodson's YouTube channel and realized: This guy is kicking butt on capitalizing on his newfound 15 minutes.
It made me stop to think about the potential power of viral videos. YouTube has done its fair share of catapulting people into the limelight. And while I think the formula for staying power is talent, drive and business savvy, there's a huge potential to monetize your 15 minutes and take it from the Web into other platforms. Let's take a look at some of the things Antoine did to expand upon his newfound fame.
Read more of Making the Most of Viral Moments
---