Summer 2014 Google Updates: Quality Rating Guidelines, Authorship Abandoned, HTTPS Boost & Pigeon Update
Odds are good that maintenance and promotion of your website fall somewhere in the middle of your skill set, from expert to overseer. Even if you're hands off, it would do you good to know what's new and next in SEO. That way, you can make sure your web presence is capitalizing on opportunities. To that end, you'll find the latest SEO info from the last few months, and the search engine optimization tips it necessitates, in this article that covers:
The Google Quality Rating Guidelines, a brilliant resource that illuminates Google's quality assurance program for its search results. Written for human QA reviewers, the document explains how to judge quality, on-page elements and reputation of websites in a variety of categories. Here we shed light on new ways to understand how Google determines expertise, authority and trust.
Google's abandonment of authorship markup. Author photos and bylines next to search results are gone. So is the 35% click-through rate increase those photos seemed to generate. Do you have authorship markup on your site? Will you remove it? Maintain it? Nofollow links? Find out what to do about authorship markup here.
A new minor ranking signal in HTTPS (secure encryption). When Google confirms anything to be a factor in their ranking algorithm, businesses seeking a competitive edge take note. But before you demand your webmaster secure your entire site, learn the costs and requirements of HTTPS.
An adjustment to the local ranking algorithm known as the Pigeon Update. Google says the new local algorithm has improved distance and location ranking parameters and that the new local algorithm now more closely resembles the standard web algorithm. So, what does that mean for getting your business ranked in Google's local search results? Read on.
SEO Insight in Google Quality Rating Guidelines
A March 2014 version of the Google Quality Rating Guidelines (the instructions Google gives to human quality raters for QAing their search results) was leaked this summer. It's a total rewrite of the previous version and about double the size. This new version is version 5, and it includes some new terms and concepts that have search marketers pretty excited.
First there's the term "E-A-T," which stands for expertise, authoritativeness and trustworthiness. Now you can refer to this fancy new acronym when framing the importance of issues like quality content, author authority, necessary site components like a Privacy Policy, customer support, and other signals of, well, E-A-T.
Another concept that stood out in the v5 Guidelines include emphasis on website maintenance. This means don't let pages sit stale too long; even the home page and other key landing pages should be kept up to show that someone cares for and maintains the site.
The document describes differing standards for varying types of pages. For instance, Google provides guidance for evaluating the following types of websites differently, noting that the purpose of content, expectations of users and qualifications of expertise are different for each:
encyclopedia pages
news sites
humor sites
forums and Q&A sites
PFD (porn, foreign language and didn't load results)
YMYL ("Your Money or Your Life")
For the YMYL category, it's important to understand Google sets the highest standards for content related to a person's health, finances and well being. If your site falls into a YMYL category (including sites that accept payment), Google has a higher standard of excellence for you.
What We're Doing with the Quality Rating Guidelines
The Quality Rating Guidelines Version 5.0 is a 160-page, printed and bound reference book in the office. While concepts like expertise, authority and trust, freshness and reputation were understood to be the qualities by which content and websites are evaluated, marketers can communicate those concepts with an enriched vocabulary. Expect to hear any informed search marketer talk about E-A-T, YMYL and Do-Know-Go (a shorthand phrase for the three types of user intent a web page might satisfy ━ take an action, learn information, navigate).
For more on what it means to establish E-A-T on your website, watch Bruce Clay Inc.'s SEO Manager Mindy Weinstein and Sr. Lead SEO Analyst Rob Ramirez talking about takeaways from the guidelines in this video hangout recorded on August 18 (from 23:10 to the end).
Abandoned SERP Enhancement: Authorship Markup
Google says that it's not using authorship markup data at all anymore. Authorship markup was a way of signaling to Google the Google+ profile associated with an article's author, from which Google could add an author headshot and byline to an article listing on a search engine results page (SERP).
The devaluation of authorship markup was gradual. First they did away with author photos in SERPs in June or July. At that point the author's byline and other stats, like how many people circled them, were still under the result. Then in September, Google's John Mueller said the data was going to be ignored altogether. Mueller advised webmasters not to worry about removing existing authorship markup. The official word was that users didn't find the photo and byline useful. Unofficially, there have been stories floating around that authorship was a hotbed for abuse, as websites could essentially "buy a blogger" to gain the advantages of that author's trust and authority.
Discussion within the SEO community has expanded beyond authorship markup discussions and on to author rank, the idea that Google could one day use an author's expertise and credibility as a ranking signal. While authorship markup, photo and byline enhanced SERP listings may be in the past, many Google watchers predict some form of "author rank" will emerge (also referred to as Agent Rank in a Google patent).
How We're Handling Authorship Markup
Hear Bruce's action items for authorship markup in the opening part of our September 17 episode of our weekly podcast, SEM Synergy. Tellingly, he shares what we're doing with the authorship markup on our own website. Bottom line: don't remove authorship markup! Bruce says he wouldn't be surprised if Google is saying one thing publicly and still processing the data, or may in the future, when the signal is not as heavily spammed. Among the benefits that authorship markup might convey is acting as a signal of original ownership of commonly scraped content.
New Minor Ranking Signal: HTTPS Encryption
In August, Google said that HTTPS is now a minor ranking signal. All other things being equal, a site that is secure-encrypted will get a boost. However, it's not a practical option for every site. SSL certificates are expensive. We continue to recommend that websites use them only where it makes sense, like pages where transactions take place.
What We're Advising Clients Regarding HTTPS
Listen to the video embedded above (jump to the 15:16 mark) for Rob Ramirez and Mindy Weinstein, our Sr. Lead SEO Analyst and SEO Manager, respectively. They share considerations for deciding if HTTPS is appropriate for your site, including:
HTTPS will only give a small bump in rankings. It's not a weighty signal because it's not an accessible solution for everyone.
SSL certificates and encrypting connections, in general, are a best practice for sites that accept money over a payment gateway.
HTTPS implemented across all pages can be cost prohibitive for sites with many thousands of pages. It costs more for sites hosted on the cloud as the encryption process is more complicated.
There are important SEO requirements for transitioning to HTTPS properly. Redirects and canonicals must be in place to avoid having several versions of pages in the index.
Because of the cost component, and because many business owners aren't aware of SEO at all, small and local business are less likely to implement HTTPS. Google is interested in ranking and rewarding community businesses, so their algo could not disadvantage them for not concerning themselves with HTTPS. In other words, don't go rushing out to implement HTTPS across your entire website.
Updated Local Ranking Algorithm
There was also a shuffling in the local results with the Pigeon Update, launched at the end of July. Google said that the change made the local algo more similar to the general web algo and that distance and location ranking parameters are improved. SEOs and website owners reported major shakeups for long-standing local rankings. Some reported that adding modifiers like "near me" or "find" to a local intent query would return a map and local pack listing where they had disappeared.
What We're Doing for Local Business Clients
If the algorithm has truly shifted to be more like the standard web search algorithm, aligning site content with the way people search is critical. Content quality (text, but also rich media like video) matters. Link equity may now carry a larger weight in the local algorithm than previously. The only search-engine guideline safe way to gain links naturally over time is by showcasing truly excellent content, emphasizing the importance of your website quality for SEO in general across local and national search verticals. Reviews (specifically Google reviews) may also have less weight on the algorithm with the shift, but the importance of reviews can't be overlooked from a social media, engagement and reputation perspective.
That's a Lot of Stuff! If You're Looking for an SEO Partner …
Now that we've left you with a few search engine optimization tips and pointers related to the many Google algorithm updates this summer, ask your SEO services provider how your website strategy is being affected.
Your business is where it is today because you know how to do a lot of things well. When you don't know how to do something, you identify the best person for the job. Where does your website and online presence fall on the spectrum of things you know and do yourself, on one end, versus the things you hire experts for, on the other?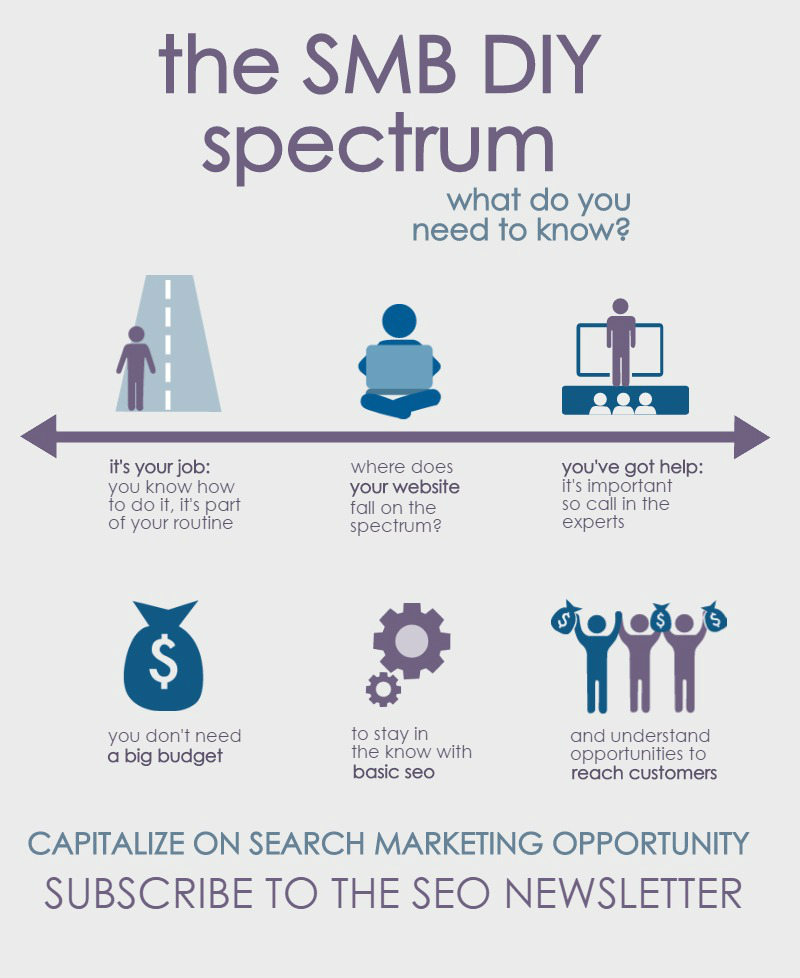 If you're looking for someone to trust in the role of SEO tactician, consider partnering with us to boost the strength of your web presence. A quote and convo is a form away.
Posted by Virginia Nussey on September 25th, 2014 at 1:09 pm
7 Replies to "Summer 2014 Google Updates: Quality Rating Guidelines, Authorship Abandoned, HTTPS Boost & Pigeon Update"
Comments are closed