SEO: What, Why, How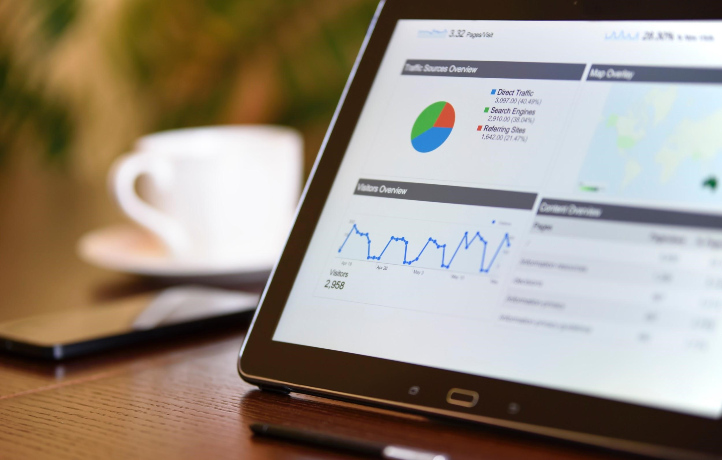 What is SEO? Why should you do SEO? And how do you do SEO?
These are burning questions for businesses, brands, and site owners just beginning to think about how to improve their websites so they can better compete online.
Here, I'll give the what, why, and how of SEO. Then, you can build a better foundation knowing what SEO is and how to approach it. In this post:
What Is SEO?
SEO, or search engine optimization, aims to improve a website so that it performs better in the search engine results pages, generates earned traffic, and makes more money for the site owner or brand.
SEO works to support search engine guidelines. Ultimately, good SEO helps search engines do their jobs better as they look for quality websites to rank in the search engine results.
To some, SEO seems like Black Magic. Having worked with Google Search for over a decade, what I've learned is that first, it's not Black Magic, and second, if you want long-term success there aren't any quick magical tricks that an SEO will provide so that your site ranks number one.
–Maile Ohye, Former Googler, YouTube 2017
Of course, there are a great many approaches to SEO. Ultimately, you want your website to prove your expertise, authoritativeness, and trustworthiness, as outlined in Google's Search Quality Evaluator Guidelines.
Site owners can achieve this via several SEO vehicles, many of which are listed in Bruce Clay Inc.'s SEO guide.
Why Should I Do SEO?
Website owners do SEO so they can be competitive in the search results, drive more targeted traffic to their websites and businesses, and ultimately create more revenue.
Google handles trillions of searches per year and growing, so it's inevitable that what you're in the business of is something people are searching for every day.
But take into consideration that there are nearly 6 billion pages indexed on the web — that's a lot for search engines like Google to sift through to find the best results.
And we know that Page 1 of the search results is really all that matters. (Someone once said the best place to hide a dead body was on Page 2 of the search results.)
To have a chance on Page 1, you need to have a quality website that is built for both users and search engines.
If you have more money than brains, you should focus on outbound marketing. If you have more brains than money, you should focus on inbound marketing.
-Guy Kawasaki
And then there are the results of SEO. Given that the organic search channel drives more than 50 percent of traffic to a website on average and up to 64 percent for B2Bs and is also responsible for up to 59 percent of revenue over other channels, it's not hard to see why you should do SEO.
Yet many brands aren't prioritizing it today. In fact, less than 7 percent of the marketing budget in 2019 went to SEO. That presents a huge opportunity for site owners to beat the competition in search.
But the sooner you get in on the game, the better. It's only a matter of time before more and more businesses begin to optimize their websites. The longer you wait, the harder it is to catch up.
How Do You Do SEO?
There are a great many ways to do SEO. But first, you must consider your overall approach, such as a do-it-yourself approach, taking formal SEO training, hiring a consultant or employee, or outsourcing to an agency of experts.
I won't go into all the mechanics of search engine optimization in this article. Rather, I'm going to talk about the approach to getting SEO done and the various outcomes.
DIY SEO
A do-it-yourself SEO approach could involve self-education from many resources on the web. For example, one might take an online training course, subscribe to publications like Search Engine Land and Search Engine Journal, follow various forums and blogs, and so on.
Of course, there are a lot of free "guides" available, and our SEO Guide is a good starting place. Many of them are similar in that they offer straightforward 101-level instructions on how you can do SEO.
Keep in mind that while a great many articles are written out, there can be educational, each website is different when it comes to SEO. While many optimization techniques can be applied to all websites, many SEO strategies are not one-size-fits-all.
The pros of a DIY education is that you can learn at your leisure. The cons? SEO is a full-time job.
So unless you have no other job (like running a business or a marketing department), then it can be truly difficult to get a handle on SEO and apply what you've learned to a website when going the DIY route.
Formal SEO Training
SEO classroom training in many ways helps students understand SEO better than an online format can. That's because in-person training is highly interactive, and students can ask questions related to their own businesses and websites, and receive personalized answers from SEO experts.
So what about online training? We took our classroom training, brought it online, and significantly enhanced it at SEOtraining.com, a full SEO training environment available as a membership site. Really, up-to-date training – and much more – check it out! Or try our Bruce Clay Inc. SEO guide.
Depending on the venue, in-person training is often limited to a number of students for a richer experience. Students can interact and network with one another on their journey to learning SEO.
The cons? This type of training does take time away from work, but it usually pays dividends when attendees go back to the office to apply what they've learned.
Hiring an SEO Consultant or Employee
One of the best things a site owner or brand can do to advance a website is to hire an SEO professional, whether that's in-house or a consultant. On the other hand, one of the worst things you can do is hire the wrong SEO professional.
For example, hiring someone with a couple of years of experience means they likely haven't had enough time in the game to be an expert.
(Even though some say the 10,000 hours to become an expert idea is not valid, you at least need to have enough experience with enough websites to know how search works on different websites, keywords, and so on.)
And even if the experience is there, you have to ensure that they are not giving bad SEO advice. In these cases, it may be less productive to hire an inexperienced employee or consultant than an agency where everybody has 10-plus years of experience.
For sage advice on hiring an SEO, see what Google has to say. Their "strongest advice" includes that the hiring business, brand or site owner request that SEOs support their recommendations with a documented statement from Google.
Outsourcing to an SEO Agency
Hiring an SEO agency is a great way to get access to a pool of experts. They can bring decades of experience working with many kinds of businesses or websites (or niche businesses and websites for that matter).
SEO agencies typically have their finger on the pulse of search. With specialized experts in every area of SEO and digital marketing, these professionals can come together to offer a holistic view of SEO and marketing online.
I've talked before about how reputation, expertise, and authority are all important things to evaluate when hiring a trustworthy SEO company. (These, by the way, happen to be the things that Google cares about in a website).
These characteristics are especially important when SEO practices can help or hurt an entire enterprise, not just a website.
If going the SEO agency route, it's important to ask a specific set of questions, which I outlined in the article linked in this section.
SEO: The Bottom Line
In sum, SEO aims to improve a website so it performs better in the search engine results pages and generates earned traffic to the website so that the site owner or brand makes more money.
Thus, website owners do SEO so they can be competitive in the search results, drive more targeted traffic, and, ultimately, more revenue.
There are many ways to do SEO. You can choose a DIY approach, hire a consultant or employee, or outsource to an agency. Each of those options will produce unique outcomes for your SEO strategy.
If you'd like to discuss how we can help you increase your organic traffic and revenue, contact us for a no-obligation quote.
FAQ: Why is SEO essential for improving website performance and generating revenue?
Leveraging Search Engine Optimization (SEO) has become more than just a trend; it's necessary. SEO is the strategic cornerstone that can significantly impact your website's performance and, in turn, drive revenue. Here, we'll delve into why SEO is indispensable and provide invaluable insights into harnessing its potential for your online success.
Enhancing Visibility and Ranking
SEO helps your website rank higher on search engine result pages (SERPs). When your website appears at the top of relevant search results, it gains more visibility and attracts organic traffic. This increases the chances of converting visitors into customers and establishes your website's authority.
Targeted Traffic and Quality Leads
By optimizing your website with specific keyword phrases, you can ensure that visitors are interested in your services or products – the group most likely to convert into customers and subscribers for greater returns on investment (ROI).
User Experience Matters
User experience is a crucial component of SEO. Websites that load quickly, are mobile-friendly and offer a seamless browsing experience rank higher. Improved user experience not only boosts SEO but also keeps visitors engaged, reducing bounce rates and increasing the chances of conversion.
Content is King
High-quality, relevant content is the lifeblood of SEO. Regularly publishing informative and engaging content keeps your audience coming back and positions your website as an industry authority. This, in turn, leads to more backlinks and further enhances your SEO efforts.
Measurable Results and Adaptability
Measurability is one of the key advantages of SEO. Utilizing various analytics tools, you can measure your efforts and adapt your strategy based on this data-driven strategy, ensuring your site continues to optimize for optimum results.
SEO goes far beyond improving website performance – it forms the backbone of an effective web presence and contributes directly towards revenue generation.
Step-by-Step Procedure:
Begin with conducting thorough keyword research.
Utilize keywords to optimize title tags, meta descriptions and headers.
Craft engaging content tailored specifically for your target audience.
Make sure your website is mobile-friendly and loads quickly.
Link building is an effective way of creating backlinks.
Google Analytics and Search Console can provide invaluable insight into the performance of your website.
Stay ahead of the competition by regularly revising and updating your content.
Stay abreast of SEO trends, algorithm updates, and changes, adjusting your strategy accordingly.
Engage with your audience on social media and promote your content.
Consider investing in paid advertising campaigns to complement your SEO efforts.
Continuously analyze your website's performance and make data-driven adjustments to your SEO strategy.
Focus on building a strong online reputation through positive reviews and customer feedback.
Collaborate with influencers and industry experts to increase your website's authority.
Implement schema markup to enhance your website's visibility in search results.
Conduct regular SEO audits to identify and fix any technical issues on your website.
Monitor and manage your website's backlink profile to ensure it remains healthy.
Prioritize local SEO if your business serves a specific geographic area.
Develop a content calendar to maintain a consistent publishing schedule.
Consider hiring an experienced SEO professional or agency to optimize your website effectively.
Stay patient and persistent; SEO results may take time, but the long-term benefits are well worth the effort.
Posted by Bruce Clay on February 13th, 2020 at 12:15 pm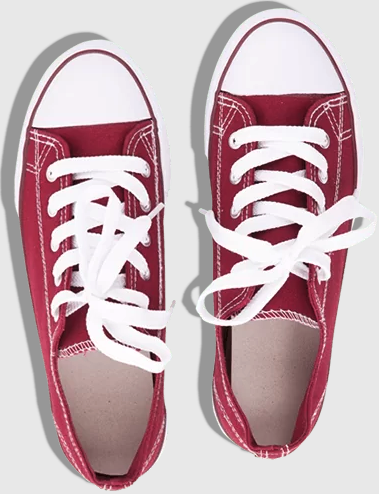 Still on the hunt for actionable tips and insights? Each of these
recent SEO posts
is better than the last!
Bruce Clay
on November 22, 2023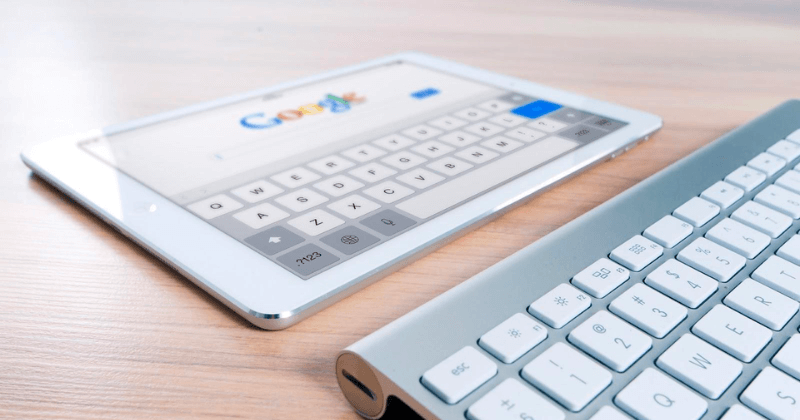 Bruce Clay
on November 21, 2023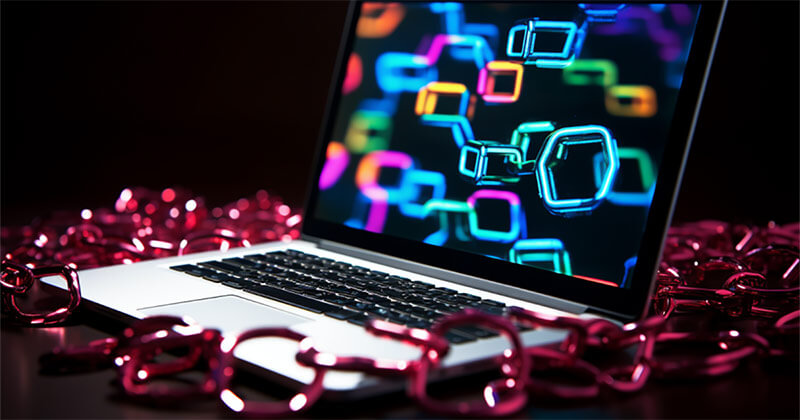 Bruce Clay
on November 20, 2023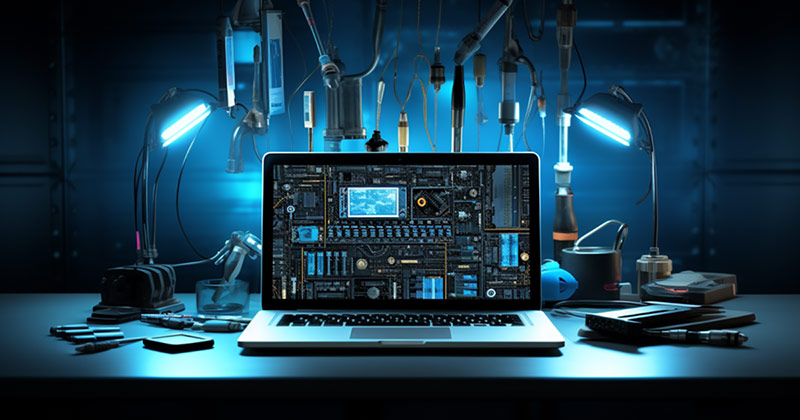 12 Replies to "SEO: What, Why, How"