Small Business Archives - Bruce Clay, Inc. Blog
March 12, 2014
Being small doesn't mean you're unable to succeed with big business competition! This SMX West 2014 session is framed kind of like a small biz to small biz one-on-one strategy session. The presenters have all worked with (or own) small businesses; they've all tried things that work, and they've all tried things that don't work. In these three presentations they share with us their success stories and tips you can apply to your own small business efforts.
Read more of #SMX Liveblog: Small Company; Big Results.
---
July 3, 2013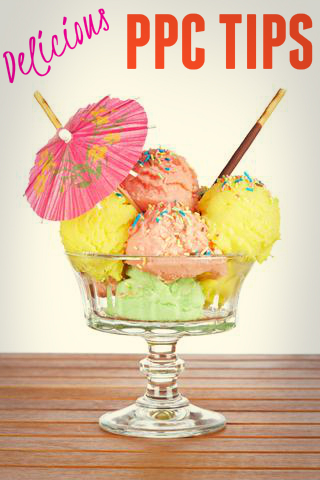 Are you a small business owner who's ready to delve into Pay-Per-Click (PPC) advertising? PPC for small businesses present unique challenges; typically, a small business' PPC budget is on the smaller side, and therefore their accounts are sometimes best managed in-house rather than through an agency, where fees will most likely eat up too much of their budget.
When embarking on a PPC campaign, following these four basic guidelines will help you create and sustain a successful PPC campaign.
Read more of A Beginner's 4-Step Guide: Delicious PPC Tips for Small Businesses.
---
July 3, 2012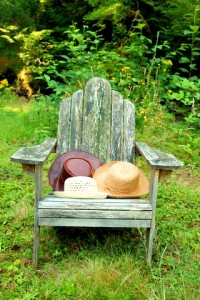 We all could use a few more hours in the day, but right about now with summer calling, some extra free time is more seductive than usual.
If you're a small business DIY marketer this goes extra for you. With all those hats on, how are you ever going to get a moment in the sunshine? Perhaps some time-saving tips for your online marketing will spare you time for a barbeque or a trip to the beach with your kids while they're on summer break.
Hit these five SEO tasks to maximize efficiency and you'll be working smarter instead of harder this summer.
Read more of Time Saving Tips for Small Business SEO.
---
November 29, 2011
Audience: In-house marketers
Estimated reading time: 5 minutes
Back in January of this year, I wrote a post on 3 ways to boost in-house Internet marketing in 2011. Since then, many of us have poured blood, sweat and tears into our Web marketing, and have a lot to show for it. Still, ensuring in-house Web marketing keeps its momentum is no easy task.
Since we're rounding the end of the year, I thought we'd revisit that two-part post I wrote in January 2011, recap some of the information we offered (you can do a little mental checklist of what you've done so far this year), and add some additional resources to reference from our blog posts over the year, in case you still need some fresh ideas.
Read more of How Did You Boost In-House Marketing This Year? A 2011 Recap on Tactics.
---
November 21, 2011
Bruce Clay Europe's managing director Ale Agostini recently co-authored a brand new book for the European business community with Bruce Clay on holistic Web marketing called, "Trovare clienti con Google," or in English, "Finding Customers with Google."
Published last month and available on Amazon, the book is nearly 200 pages of fresh, tactical search marketing methodologies, trends and tips. I caught up with Ale over the weekend to get the deets on the book, what people will learn and why it's the perfect time for the European business community to embrace self-education in Web marketing.
Read more of Bruce Clay Europe Publishes Search Marketing Book.
---
November 3, 2011
Today on the SEM Synergy webcast, guest Kristy Bolsinger of Ant's Eye View touched on the topic of business and social media policy. It certainly seems to be a hot topic these days, as more and more companies try to get a handle on what social media means to them. And while I "get" the need for policies in certain instances for certain companies, I often think many of them come from a place of fear and misunderstanding about what social media really is: a channel that facilitates a shift in the way businesses, friends, families — humans — connect and communicate.
Read more of Social Media Policy: Killing the Messenger .
---
October 21, 2011
You come here on Fridays for one very good reason: to be entertained. I can't promise to go as far as BCI's BFF YouTube sensation DJ Flula to keep viewers, or in this case readers, happy. But I will use the next 500 or so words to try to seduce a smile from you.
Just a week and a half before Halloween! I've taken it upon myself to construct Daily Candy's Halloween-themed playlist with YouTube videos, so feel free to turn up the volume and get grooving to some monstrous mood music.
Know what puts me in a good mood? Yoga, a massage and laundry service, am I right? All in a day's work for employees at Google, Facebook, LinkedIn, Twitter and other Internet giants.
Read more of Friday Recap: Tastes Like Onions Edition.
---
August 25, 2011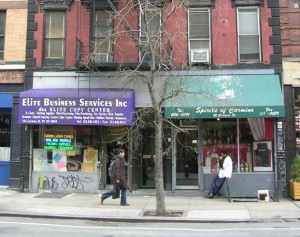 Today on SEM Synergy, I rounded up a PPC power line-up during my time at SES San Francisco. Interviews with paid search specialists Kevin Lee of Didit, Andrew Goodman of Page Zero Media and Jason O'Hare and Will Eisner of WordStream touch upon the increasingly complex state of online advertising today. The landscape navigated by a paid search marketer is undergoing dramatic shifts, as search engines Yahoo! and Bing partnered and with newer social media channels competing for resources and attention.
For small businesses engaged in or newly exploring online marketing, it's a chore to get a working understanding of each channel, the ROI potential and the compound effect of channels interaction with one another.
Read more of Getting SMBs Online – Today on SEM Synergy.
---
September 1, 2010
As if there aren't enough obstacles for the underdog, strong brands received a boost in Google SERPs this week. The algorithm update that presents up to seven results from the same domain within a search results page was a topic of discussion during today's SEM Synergy. And so were those challenged by the update — small brands and businesses who may fall out of SERPs as Google favors big brand domains.
Also taxing small and local businesses is the decreased click-through traffic that results from a Google SERP with a local one-pack. In a thread on Webmaster World, webmasters compare their experiences with local one-box traffic, in one instance reporting a 19-25% CTR from a one-box and a 37-40% CTR from straight Web results (in position one for both scenarios).
Read more of LocalPack Covers Local SEO Bases.
---
July 2, 2010
The Friday before a holiday weekend. Brilliant time to make an announcement! ;)
So maybe we weren't thinking so sharp in terms of maximum exposure, but what the heck! We want to give some cool prizes away and the people who've won them have waited long enough!
That's right. The votes have been tallied. The time to announce the winners of the Small Biz Discovery Contest has arrived!
We'd like to thank everyone who entered the contest, sharing their knowledge and experience with the small business community and Bruce Clay, Inc. If you haven't read the six entries to the contest focusing on SEO and social media marketing recommendations for small businesses online, what are you waiting for? Those who read the articles will agree with me when I guess how difficult it must have been to vote. (Seriously, I'm glad I wasn't in your position. I just have the fun task of handing out prizes!)
Read more of SMB Online Marketing Contest: Announcing the Winners!
---