SMX Sydney Archives - Bruce Clay, Inc. Blog
March 29, 2013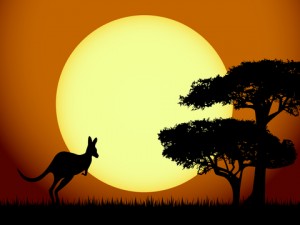 G'day, mates! Did you know Bruce Clay Australia is returning to SMX Sydney (April 3-4) as an exhibitor and a sponsor for the fourth year in a row? Crikey!
Directors of Bruce Clay Australia Jeremy Bolt and Kate Gamble will be featured speakers at next week's two-day conference.
In June, it's time for SMX Advanced in Seattle. Bruce Clay and team will be there to liveblog and present SEO Training.
Read Bruce Clay, Inc. Will Be At SMX Sydney & SMX Advanced for more details about these SMX conferences, a drawing for a free seat in SEO training and a discount code on the cost of registration.
---
May 12, 2011
On April 14 I had the opportunity to attend the keynote held by SEO guru Rand Fishkin on White Hat and Black Hat SEO at SMX Sydney 2011. This is, without a doubt, one of the hottest topics in the industry and certainly one which Rand enjoys talking about. After watching him present back in […]
---
April 26, 2011
Danny Sullivan, editor in chief of Search Engine Land and co-owner of SMX, is a speaker who carries a lot of weight. The room was mostly full and it was obvious that many SMX attendees were keen to hear him speak, regardless of the topic. He also chose an area he knows a fair bit […]
---